Turkey enchilada verde soup
Three weeks ago on a Friday, I found myself back in Texas so I could give my talk at the University of Texas at Arlington. It went well and the students seemed to enjoy the subject matter—though who doesn't enjoy talking about cheese enchiladas, old friends, grandparents and recipes? In any case, because I'd been a nervous wreck leading up to the talk, I hadn't spent much time focusing on anything else that was going on in the world.
So imagine my surprise when I woke up on Saturday to the news that a big storm was heading to New York City. The reports coming from the East Coast were full of panic and fear—I began to worry. There was talk of high winds breaking windows, power outages, and more. What should I do? My flight back to New York wasn't planned for Sunday but I considered changing it so I could return to New York and guard my apartment against destruction. Of course, this was foolish thinking and when the mayor announced areas of my neighborhood would be evacuated, I decided to spend a week in Texas until the storm passed. It was an excellent decision.
As it happened, my apartment was without power for four days, which would not have been fun. If you're from Houston, you've probably been there before and know that eating peanut butter and playing board games gets old after a while. That said, no power would have been the worst of the storm for me, as so many others have suffered much, much more.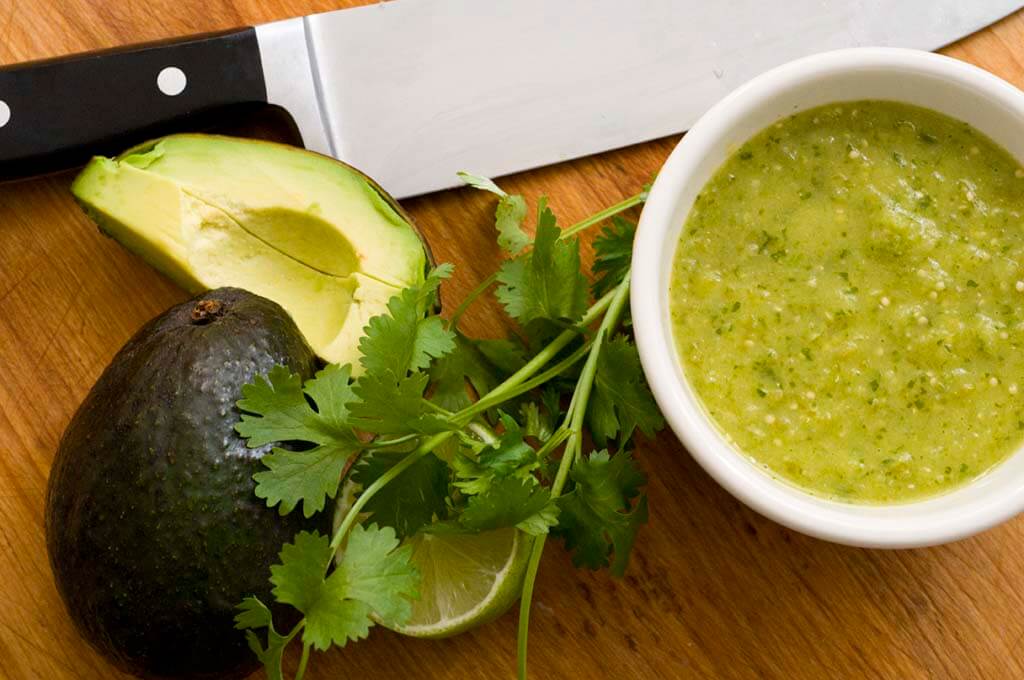 There are still plenty of people without electricity, without running water, without heat, and without homes—it's devastating to hear the news. You try to help in whatever way that you can, but you may feel that it's not enough. It's at this point that I sit back and just feel grateful for the ability to do something—no matter how small or how grand the gesture may be.

How appropriate, then, our national holiday of giving thanks is in a few days. While most of us will spend this week preparing for a big meal, I think the key to a truly happy Thanksgiving is simply enjoying the company you're with and being grateful for what you do have. The holiday is called Thanksgiving, after all!
Now, I have many recipes that are appropriate for the feast—lots of starters, desserts and sides. My plan had been to show you my favorite turkey recipe, but that just didn't happen—perhaps next year instead. But in the spirit of sharing food and cleaning out the refrigerator, I do have a day-after-Thanksgiving turkey enchilada verde soup that I think you'll appreciate come this weekend.
There are countless ways to use up your Thanksgiving leftovers, but this quick and easy soup is one of my favorites, as the flavors are lively and probably very different from what you ate the day before. It's a good change of pace. To make the soup, you whip up a quick salsa verde (though if you wanted to use a pre-made salsa verde that's totally fine, too) and then add turkey or chicken broth, leftover turkey, black beans, cheese and tortilla chips. For the finishing touch, I doll it up with sour cream, cilantro and avocado.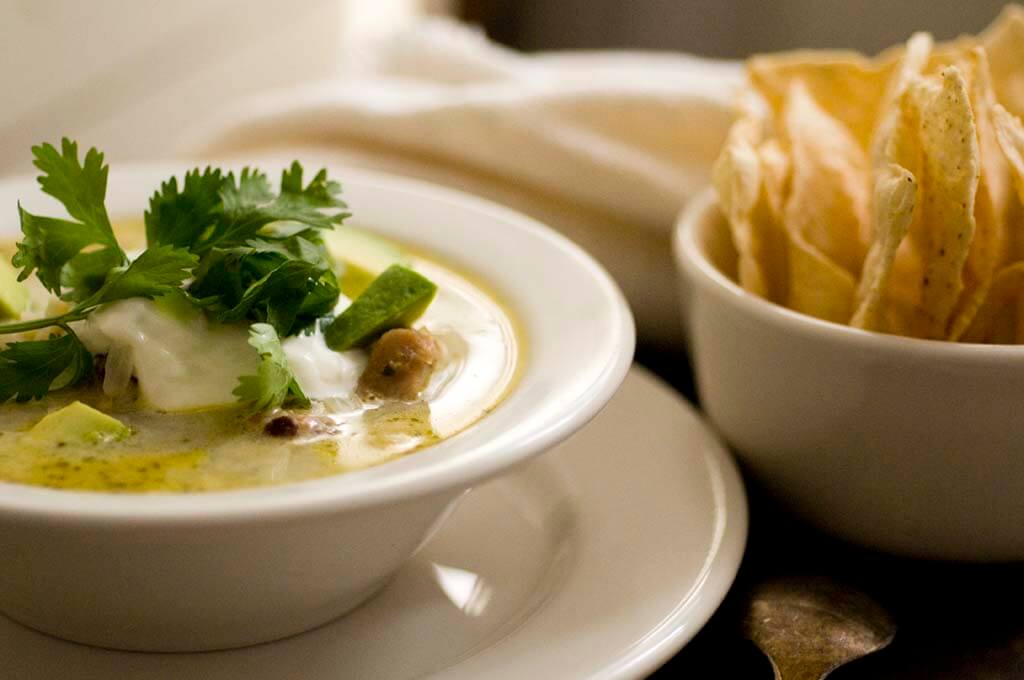 Of course, this soup doesn't have to be eaten the day after Thanksgiving and can easily be made with chicken if you have that on hand instead. But I do recommend you eat it with loved ones and give thanks that you're together, as that's the most important thing of all.
Turkey enchilada verde soup
Ingredients
Ingredients for the salsa verde:
1/2

pound

fresh tomatillos, husked, or 1 (10-ounce) can of tomatillos

1/4

medium yellow onion, chopped

4

cloves

garlic, chopped

2

jalapeños, seeded and chopped

1/2

cup

chopped cilantro
Ingredients for the soup::
4

cups

turkey or chicken broth

4

cups

diced cooked turkey, white and/or dark meat, diced

1

(15-ounce )

can black beans, drained or 2 cups cooked black beans, drained

1/2

teaspoon

ground cumin

1/2

teaspoon

oregano

1/2

cup

chopped cilantro, plus more for serving

1

cup

4 ounces Monterey Jack, shredded, plus more for serving

1/2

cup

crushed tortilla chips

1

tablespoon

freshly squeezed lime juice

Salt

Sour cream, for serving

1

avocado peeled, pitted, and cut into wedges, for serving
Instructions
First make the salsa verde. If using fresh tomatillos, place them in a pot and cover with water. Bring to a boil and then simmer uncovered for 10 minutes. They should be softened and a lighter green. Turn off the heat and allow to cool for 10 minutes. If using canned tomatillos, skip this step.

Place the tomatillos in a blender, along with either 1 cup of the cooking water or 1 cup of the canned tomatillos' liquid. Add to the blender the onion, garlic, jalapeños and cilantro. Blend until smooth. You should have about 2 cups.

To make the soup, pour the salsa verde into a large pot. Add the broth, turkey, black beans, cumin, oregano and cilantro. Bring to a boil and then simmer for 15 minutes. Add the shredded cheese and while occasionally stirring, continue to cook until the cheese has melted, about 5 minutes. Stir in the crushed tortilla chips and simmer for 5 more minutes. Add the lime juice and then adjust seasonings, adding salt to taste.

To serve, top each bowl with shredded Monterey Jack, sour cream, avocado, and cilantro.