The act of stuffing a roasted fowl—be it chicken, duck, or turkey—reaches back to the Roman Empire. The idea is that the mixture…
Earlier this year, I went to a Mexican restaurant that had fried green beans on the menu. The crisp coating was sprinkled with…
The first time I went to Tejas Chocolate & Barbecue in Tomball, I loaded up on the usual favorites—tender moist brisket, juicy sausage,…
My great-grandma Blanche loved applesauce cake. In fact, her recipe collection has no less than five versions of this classic snack cake, all…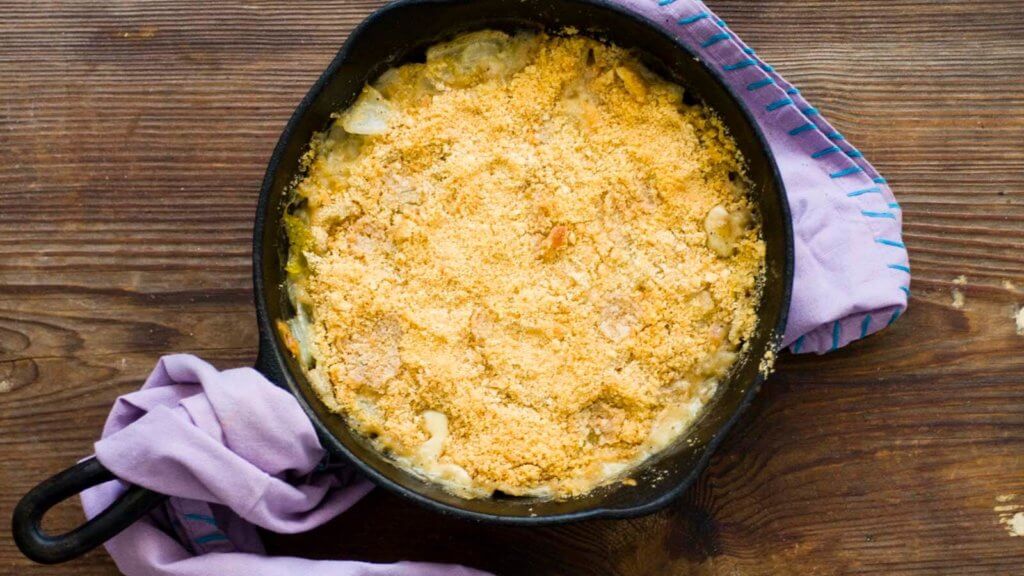 This classic scalloped dish involves baked sliced onions nestled in a creamy sauce that's topped with cheese and/or crumbs. To liven it up, green chiles have been added to the mix.
Jalapeno pimento cheese is baked in a skillet, making for a hot, creamy, and spicy cheese dip perfect with tortilla chips. Chile con queso's Southern cousin has arrived!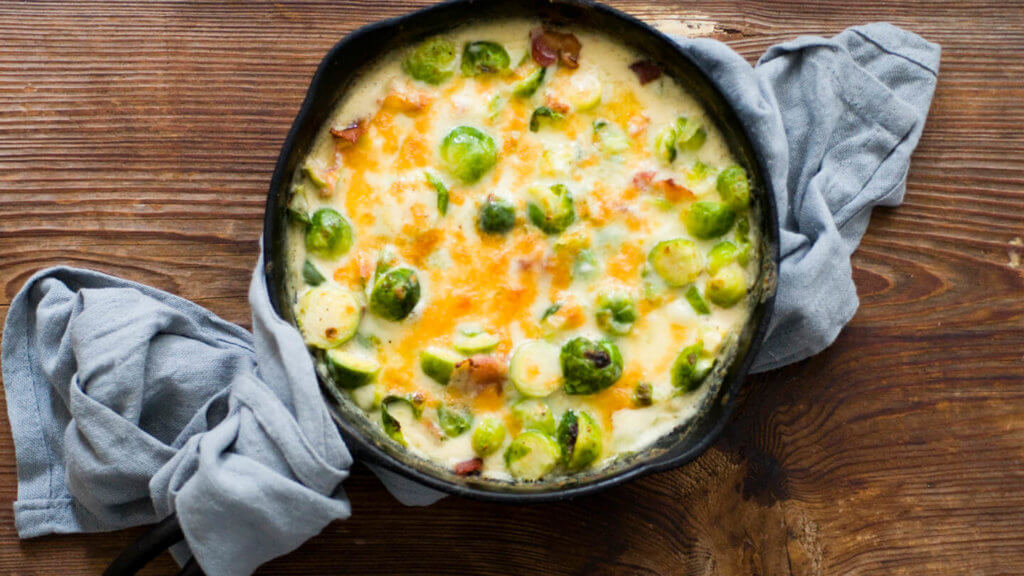 Brussels sprouts are nestled in a creamy sauce spiked with jalapeños and bacon, then topped with cheese that's broiled until bubbling and brown.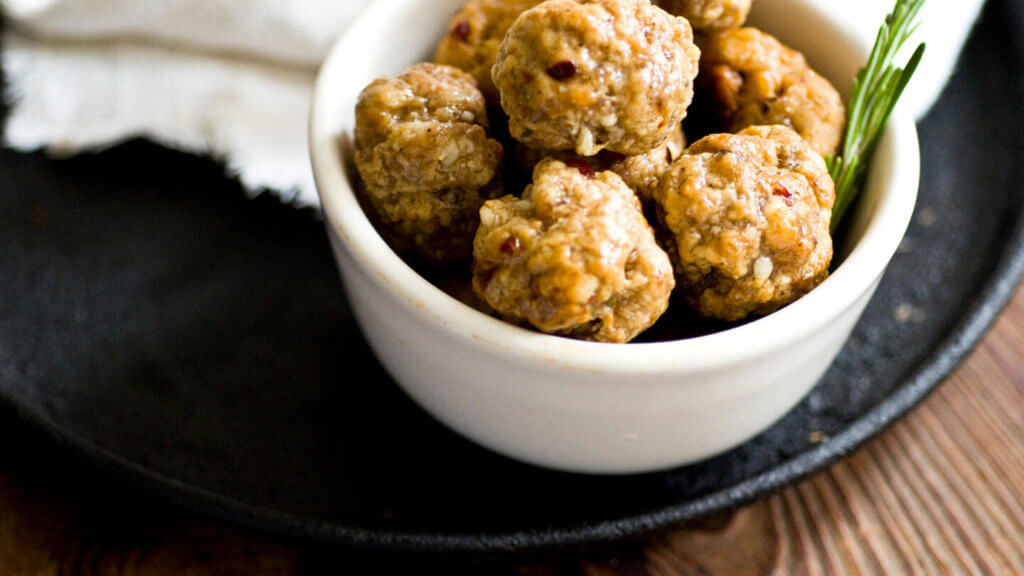 Behold the sausage ball. It's not the prettiest treat on the appetizer table but it's certainly one of the more popular. This one is livened up with cranberries and chipotle chiles.
An abundance of juicy apples and crunchy pecans are gently nestled into a cake both tender and crisp. As one friend remarked, it's as if you combined apple cake with apple pie.
Homemade bean dip is a cinch to make. This one is gussied up with bacon and jalapeños and best served with corn chips.