An anniversary served with fried chicken
Sixty years ago, my dear grandparents were married. A few days before the wedding, my grandfather's mother wrote a letter to my grandmother's mother. In her correspondence with her future in-law she said, "If there is anything in the old saying that a boy who is good to his mother will make a good husband, you have nothing to fear concerning your little girl's future happiness for there has never been a kinder, more thoughtful appreciative son than Jack has been…We are looking forward to having Jean as our daughter."
No truer words have ever been spoken. Witnessing my grandparents' mutual respect, love and kindness to each other my whole life has always been a testament to what a good and healthy marriage should be. Not to mention, I'm very grateful they were married, otherwise I wouldn't be writing these words today!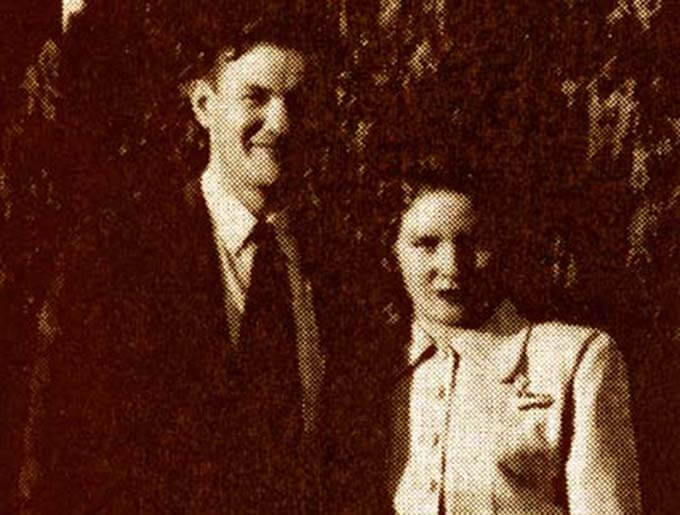 I asked my grandmother how they celebrated their wedding and she said that it was a simple affair, with just cake (that came all the way from Plano) and punch served at the reception. And she had an exquisite white dress from Neiman Marcus. Likewise, my grandfather has written that there weren't many photos taken, "but the scene is etched in my memory: My beautiful bride, dressed in white coming down the aisle of Melissa Baptist Church…Five-year-old David [my cousin] said, 'She looks just like Jesus!'" Though I've also heard the story told where another cousin, David's sister Susan, thought Grandpa looked like Jesus—I reckon this means it was holy matrimony indeed!

The rehearsal dinner was thrown the night before, which also happened to be the Fourth of July. My grandparents invited the wedding party of 16 people over to my grandmother's family farm, and my great-grandmother cooked up a feast of fried chicken, potato salad, and homemade ice cream. My grandmother is the baby of her family, and that day as her older sisters were in the smokehouse preparing for the big meal by polishing the tables and flatware, my grandmother recalled that she was banished to the yard to pick plums. She didn't mention, however, if the plums were used in the meal.
My great-grandmother was renown for her cooking and her fried chicken was no exception. I asked how she made it and my grandmother said, "First she'd go into the yard and pick the chickens. Then she'd wring their necks." After plucking and cutting each chicken into eight pieces, she then soaked the chickens overnight in salty ice-cold water. Her crust was a simple flour dredge spiced with just salt and pepper. And, of course, she fried the pieces up in lard.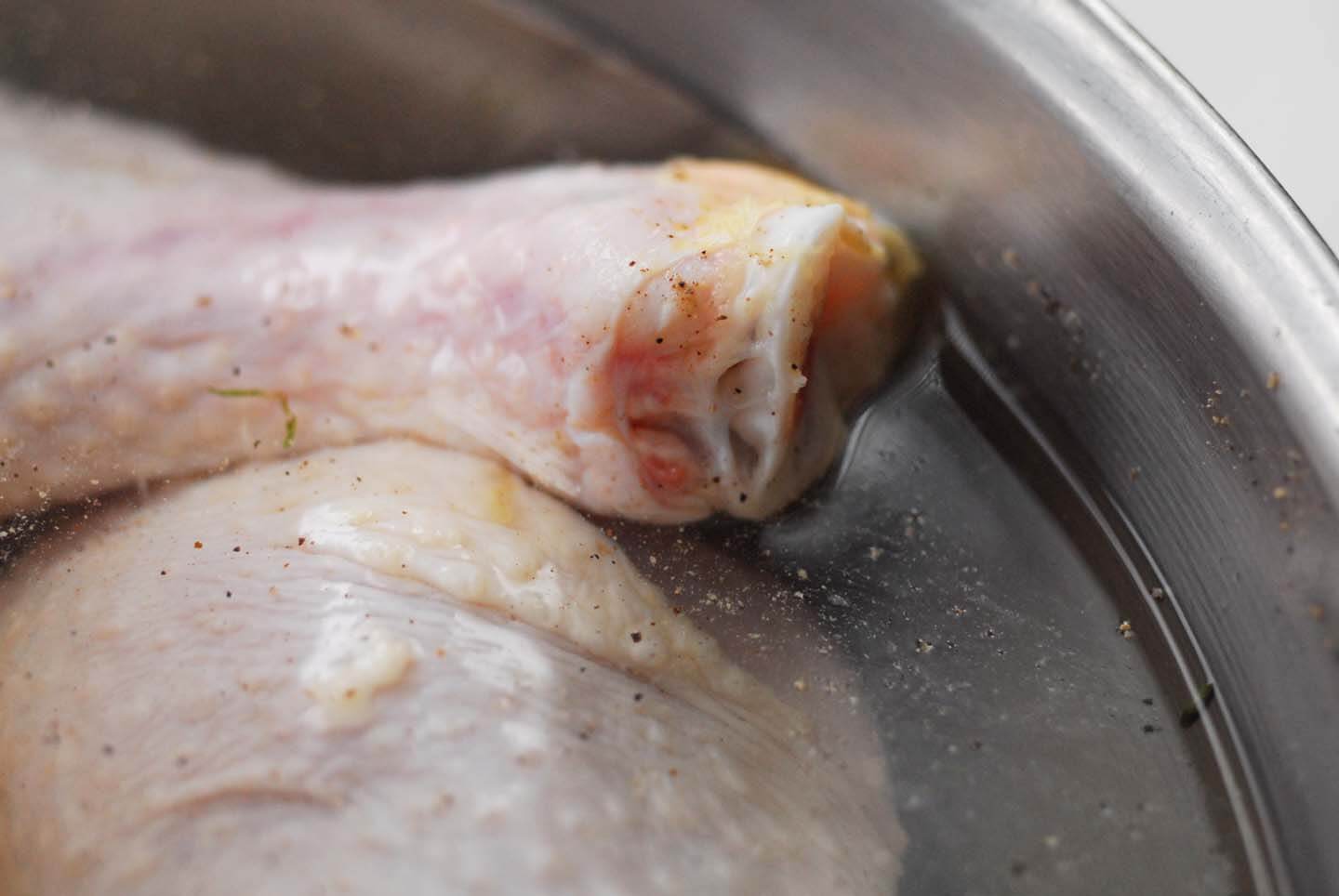 In honor of my grandparents' anniversary, I decided to make fried chicken my great-grandmother's way. While I don't have access to any live chickens, I bought a chicken from the farmer's market, which is about as fresh as it gets for me. As many have noted, this is the key to fabulous fried chicken: happy, free-roaming chickens will always taste better than unhappy, stuffed-in-a-cage chickens. I also decided to get some freshly rendered, non-hydrogenated lard from my local pork butcher since prepackaged, hydrogenated lard is not only tasteless but is unhealthy as well. (Though some would argue freshly rendered lard is equally unhealthy, but that's a discussion for another day.)
After brining my chicken overnight, I shook the pieces in a paper bag with flour, salt, pepper and a dash of cayenne, and then fried them in my cast-iron skillet filled with melted lard heated to 350 degrees. I don't know if it was the fresh chicken or the brine or the lard, but mercy, this was the most succulent, flavorful and crispy fried chicken I'd ever had the pleasure of making. Each bite was filled with crunch, flavor and juice. I'm a dark-meat girl, but even the breast was moist and delicious.
And while I realize most people won't fry their chicken in lard, (even Great-Grandma Gibson started using Crisco later in life because of lard's bad reputation), I do think everyone should try it at least once. Lard provides an unparalleled texture to the fried chicken. But even more important is soaking your chicken. Some people prefer buttermilk, while some people do both a salt-water soak and a buttermilk soak, but no matter which type of soak you choose, know that it's crucial to achieving a crisp skin with a tender, toothsome center.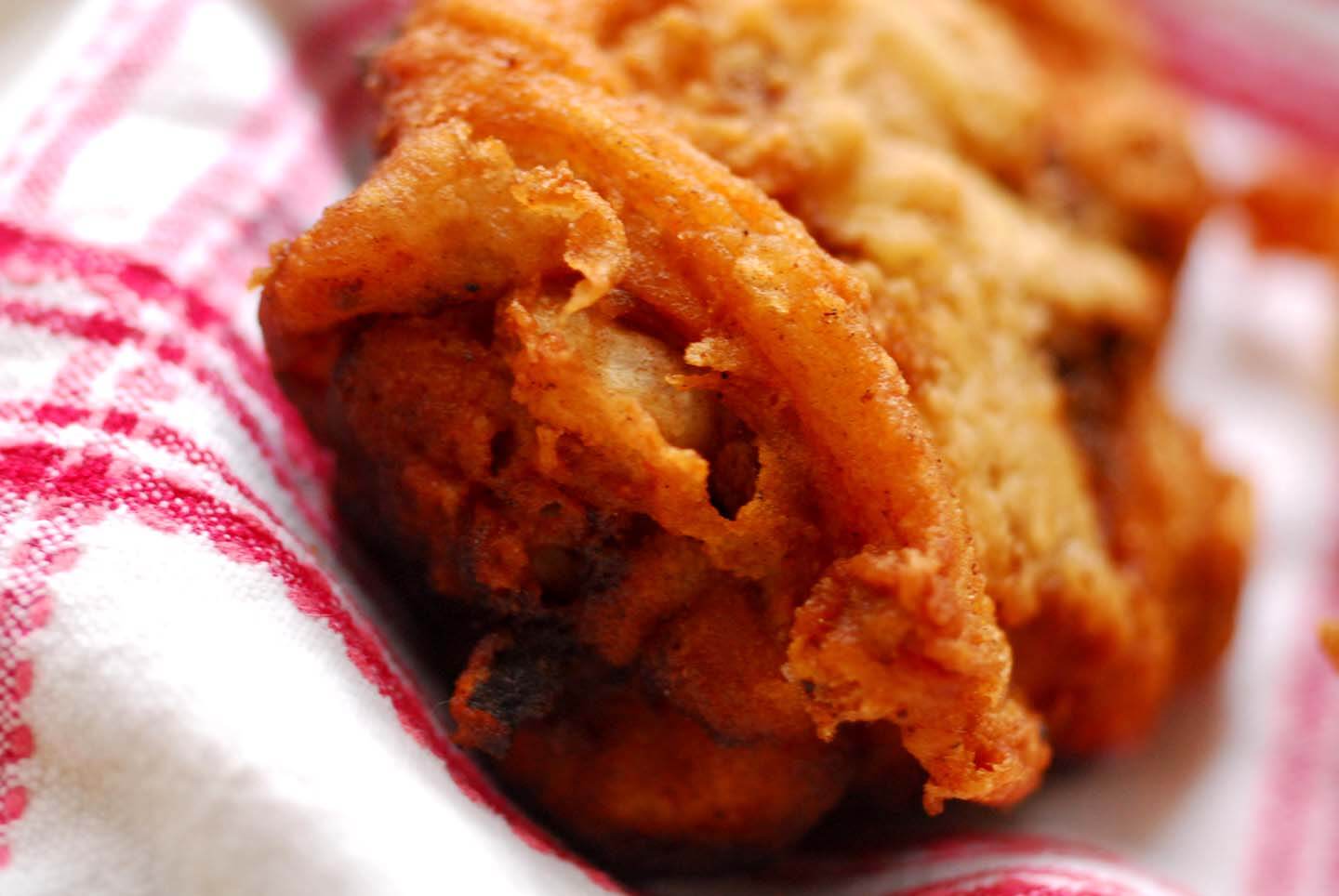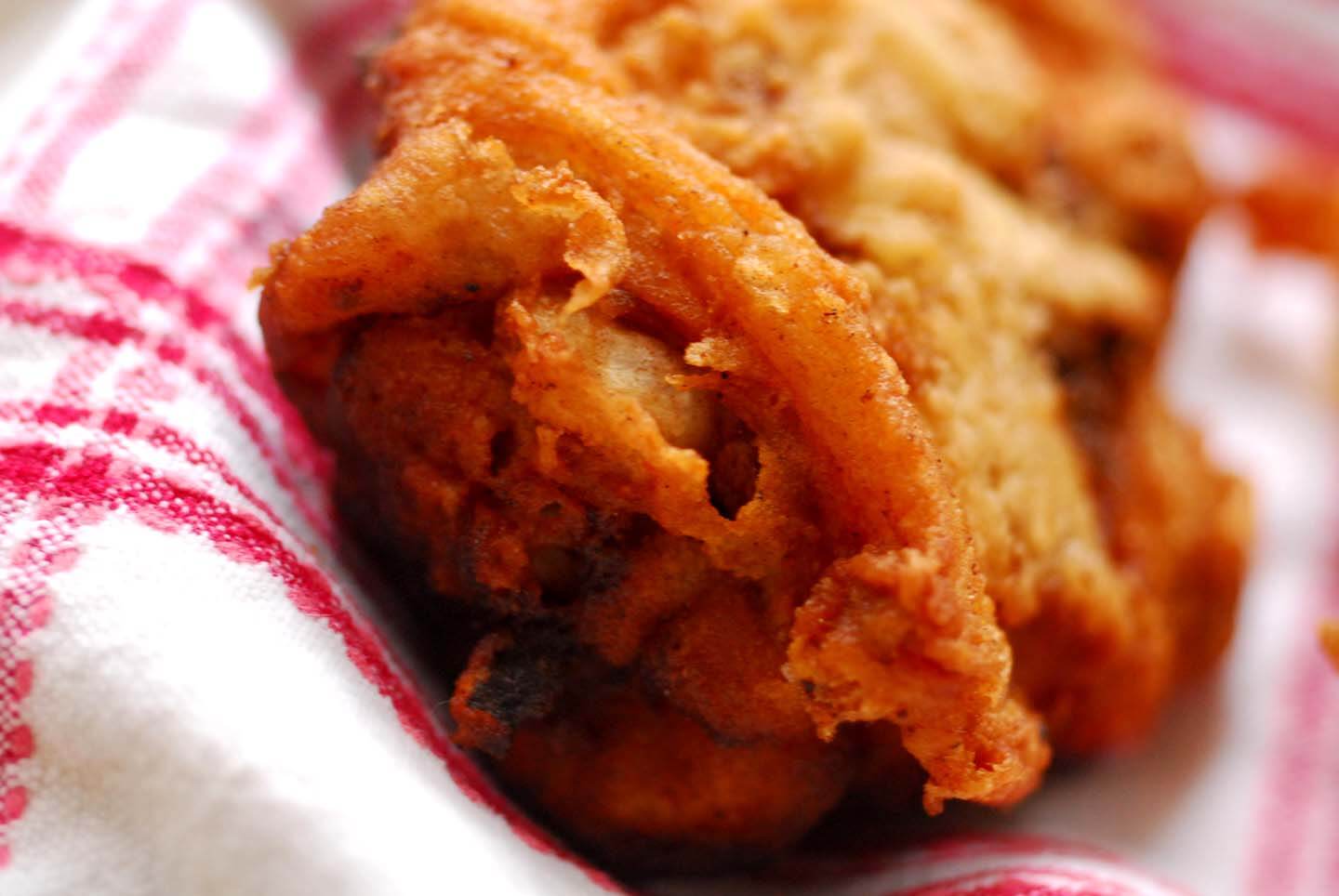 I love listening to and reading stories about my ancestors. And I'm very grateful that my grandparents are still here to remind me of the way things used to be—I wouldn't be the person I am without these two amazing people in my life. So I raise my drumstick to you, Grandma and Grandpa—happy 60th anniversary! Thank you such much for all your wisdom, love, care, kindness, discipline, fun times and respect. But most importantly, thank you for showing me (and the rest of the world) what it means to be a true partnership and how to have a long and happy marriage—you two are role models! I love you!
Great-Grandma Gibson's fried chicken
Ingredients
8

cups

water

1/2

cup

kosher salt, plus 1 teaspoon

One fresh whole chicken, cut into 8 pieces

1 1/2-2

cups

lard (can use shortening or oil depending on size of your skillet. Fat should rise up the sides about 1 inch.)

1

cup

all-purpose flour

1

teaspoon

black pepper
Instructions
Heat up 8 cups of water, and then add 1/2 cup of salt. Either add ice cubes or chill the water until cool. When water is cool, add chicken pieces and submerge. Keep covered in the refrigerator overnight or at least 8 hours.

Mix flour, remaining salt, and pepper and place in a paper bag. Place each piece of chicken in paper bag and shake until evenly coated with flour. Lay coated piece of chicken on a plate. Repeat until all pieces are coated.

Heat lard on high heat in a large cast-iron skillet (though if you don't have one you can use any other kind of skillet as well) until temperature is 350°F. If you don't have a thermometer, it should take about five minutes to reach that temperature. You can test the heat by throwing in a dollop of flour—if it floats and starts frying, the temperature is perfect; if the flour sinks to the bottom, the lard needs to heat up a few more minutes.

Place chicken pieces in the skillet skin-side down (they can be near each other, but shouldn't overlap) and turn heat down to medium and cover the skillet. Fry on one side until golden brown (10-15 minutes), then remove the lid, turn the chicken with tongs, and fry other side 10 more minutes or until golden brown.

Stick an instant read thermometer in the largest piece, and check that it's 165°F. If not, continue to cook for a couple more minutes.

When done, remove fried chicken from skillet with tongs, and drain for 10 minutes on a rack over a sheet pan or on paper towels or a paper bag. Serve immediately.
Notes
This method produces a very thin but crispy crust. If you want a super-thick crust, you can do a flour dredge, then dip it into buttermilk and then dredge in flour again. And go easy on the salt since the chicken will already be salty from the brine. If you desire, you can add herbs to your brine. If you want to do a buttermilk soak, place the pieces in a bowl and then submerge in buttermilk for at least eight hours. If you have the time and want to do both the salt-water and the buttermilk soak, do the salt-water first and then the buttermilk soak. If you need to fry in batches, you can keep the fried chicken warm in an oven set at 150 degrees. Just don't leave it in the oven longer than 30 minutes or it will get too dry.