Cafe de olla ice cream with Mom's hot fudge sauce
Summer holidays as a kid meant hot-fudge sundaes. Sure, at my parents' annual Fourth of July bash we had other things to eat, most notably my dad's smoked brisket, which he got up at the crack of dawn to start smoking so it would be ready to feed the multitude of guests arriving later that day. And we had potato salad, baked beans, corn on the cob, and coleslaw as well. But dad's homemade ice cream topped with my mom's hot fudge was always the highlight of the day—a smooth, rich treat that set off fireworks in my mouth.
Now that we're deep into the sweltering season, it seems not a day goes by that I don't read about someone's homemade ice-cream concoction. I'm not usually one to jump on the bandwagon, but after reading about so many mouth-watering frozen treats (many coming from David Lebovitz's delightful and excellent book, The Perfect Scoop) I could no longer deny myself the pleasure and joy of making my own ice cream.
I'm not prone to buying single-use devices, but as my family has made ice cream for over 100 years, I decided it was high time I fell in line with the family tradition. Of course, my ancestors had a wooden-bucket ice-cream maker that you'd fill with rock salt and ice, and crank for hours until your cream churned into a solid, cold treat; my whiz-bang electrical machine that whips up a batch of ice cream in 20 minutes with no exertion—save for the push of a button—would be a foreign concept to them. But I reckon if they had had access to an electric appliance back then they would agree that it's an acceptable path to creating ice cream.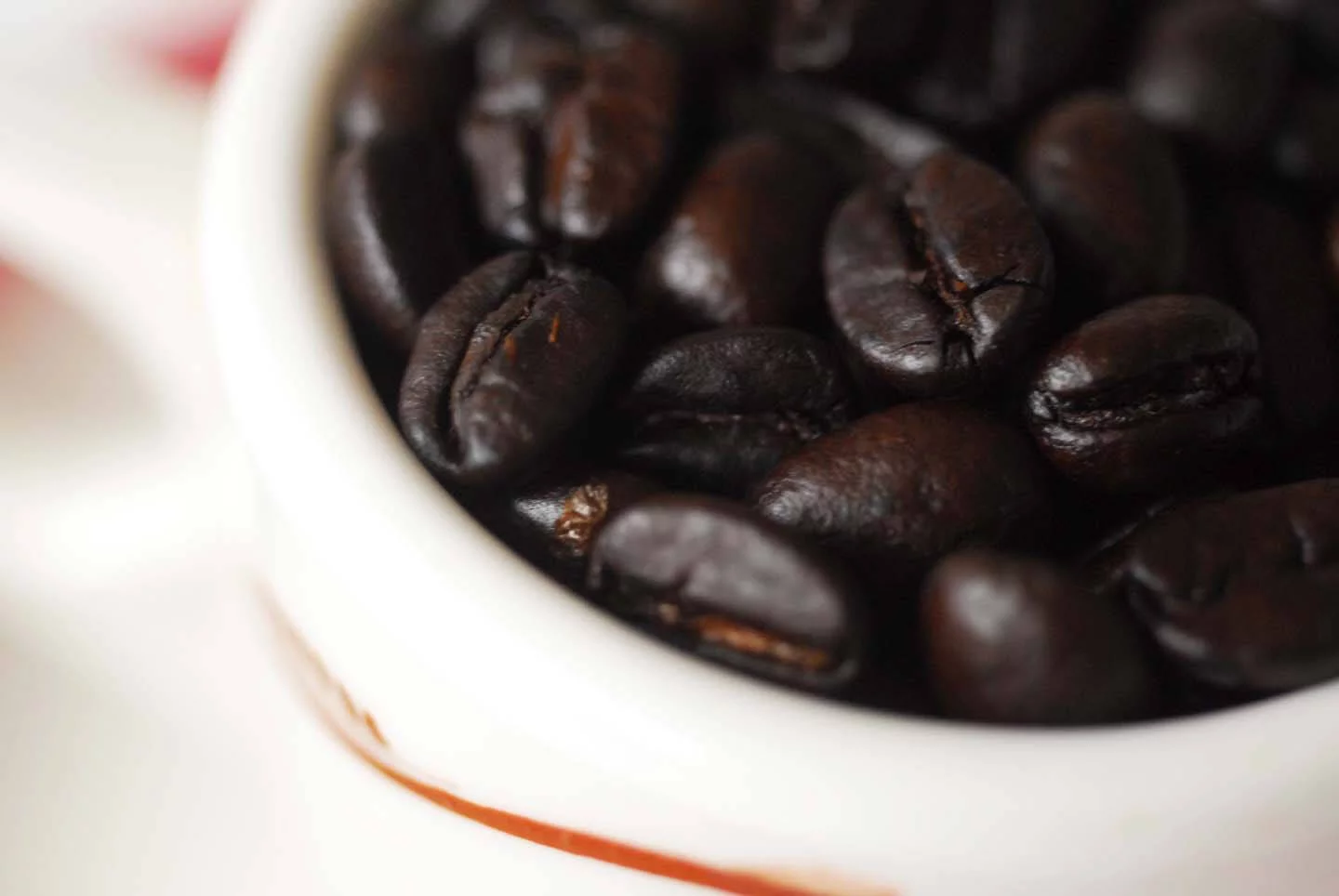 Growing up, my family's ice cream specialties were vanilla bean, peach, chocolate chip, and cookies and cream. And all of those are fabulous, but I wanted to christen my shiny new toy with my favorite flavor—coffee ice cream. And not just any old coffee ice cream—I decided to get super fancy and make cafe de olla ice cream. Cafe de olla is a Mexican hot beverage brewed from dark-roasted coffee beans, piloncillo (a Mexican dark-brown sugar) and cinnamon. The sweetly caramelized flavor of the coffee and brown sugar gets a nice kick from the cinnamon, and I thought it would be fantastic as a frozen treat. And hot fudge goes splendidly with both tastes.
When I asked my mom for her hot-fudge recipe, she laughed that it was the hot-fudge sundaes that stuck out most in my mind since I don't, ahem, have much of a sweet tooth. Not to mention her recipe calls for a staggering three cups of sugar! Meanwhile, my dad was miffed that I wasn't asking him for his brisket recipe, though if I get a stove-top smoker (does anyone have one of these? What do you think?) I know he'll be the first person I'll call.
For the ice cream, I followed my maker's basic vanilla recipe and just added some coffee and cinnamon to taste. And I opted to go egg-less since I didn't want to mess with cooking anything. I was a little worried that it wouldn't be creamy enough, but I found that the recipe after a couple of hours in the freezer had a smooth mouth-feel yet wasn't too heavy. So not only was it a faster path to ice-cream heaven but it also made for a lighter bowl, which is preferable on steamy July days.
And that's where I got into trouble—the heat. I'd never taken a photo of ice cream before and now I know why some stylists use mashed-potatoes or shortening mixed with powdered sugar and corn syrup—they don't melt. I would never want to use those things since I'm all about being able to eat whatever it is I shoot, but I can understand those stand-ins' appeal after attempting to capture my little sundae's glory. Not soon after I'd topped my scoop with some sauce, the ice cream was dribbling down the sides of the cup, yearning to return to its original state. I threw my subject in the freezer for a few minutes, pulled it out, but before I even had a chance to snap the shutter, the darn thing was dripping again all over my saucer and spoon.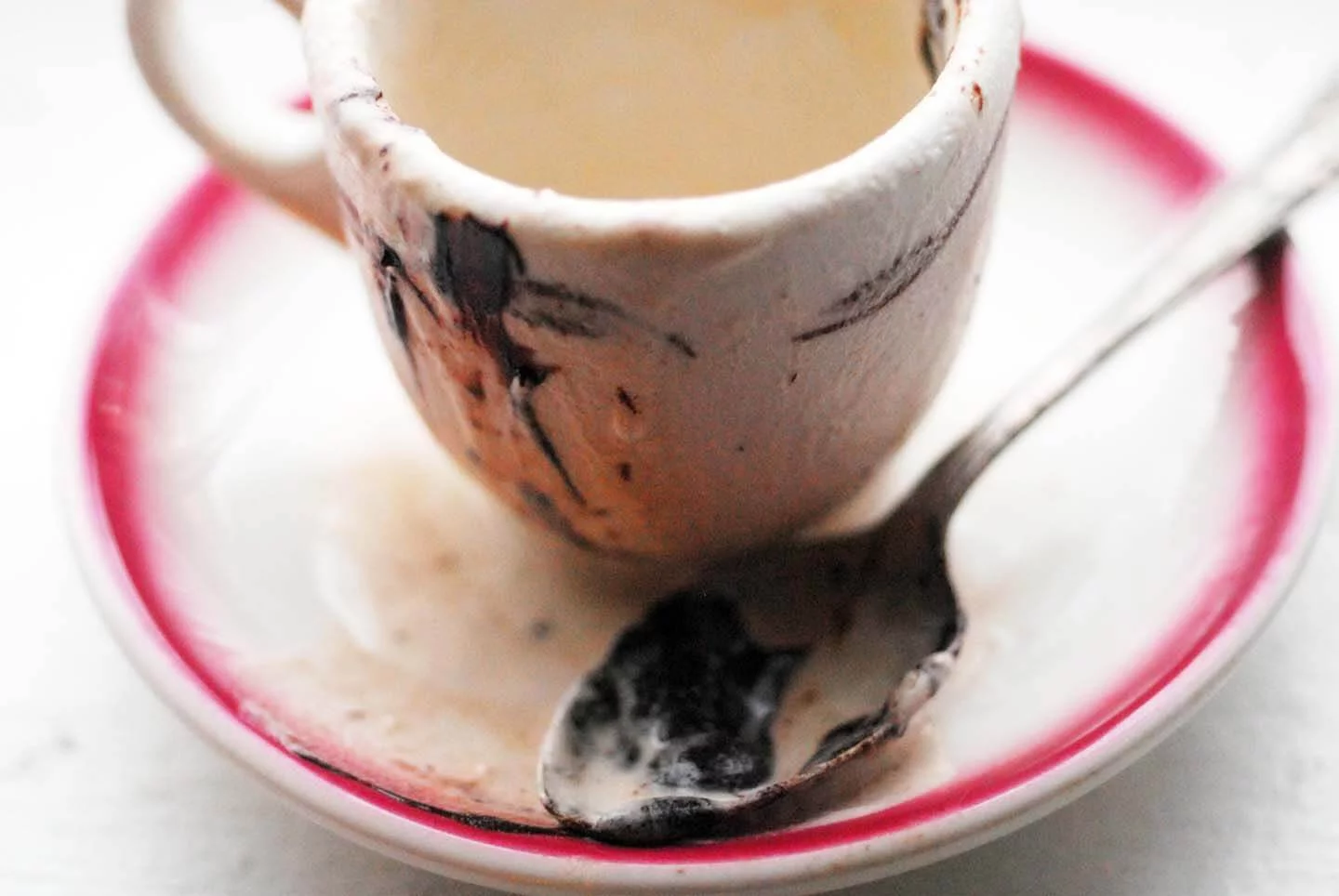 If there's one thing I've learned over the years, it's when to pick your fights and my shooting a perfect scoop was a losing battle. So before the whole thing was a complete puddle, I decided to dig into what was left of my sundae. Plus, my favorite way to eat ice cream has always been to stir it around until it turns soupy, so even if it wasn't pretty or perfectly firm, the flavor was fantastic.
I miss those parties we had when I was a kid and while a lot of the details are blurry, I do retain crisp snapshots of certain elements: the adults lounging and laughing in the backyard while sipping cold beverages; the children darting around wildly waving their sparklers; the long walk around the neighborhood we'd all take after eating; and of course, all that good food. So while I won't be spending the Fourth with my family, at least I now have my new toy and I'll recall those fine days by digging into a big bowl of my own homemade ice cream with hot fudge.
Cafe de olla ice cream with Mom's hot fudge sauce
Ingredients
Ingredients for the ice cream:
2

cups

heavy cream, well chilled

1

cup

whole milk, well chilled

3/4

cup

strong coffee (can use decaffeinated), well chilled

3/4

cup

brown sugar

1

teaspoon

vanilla extract

1

teaspoon

ground cinnamon
Ingredients for the hot fudge sauce:
1

stick

unsalted butter

4

ounces

unsweetened chocolate

1

(12-ounce)

can evaporated milk (not sweetened!)

3

cups

granulated sugar
Instructions
For the cafe de olla ice cream, mix the heavy cream, milk, coffee, sugar, vanilla, and cinnamon in a mixing bowl. Freeze and churn according to your ice-cream maker's instructions.

To make the hot fudge, while stirring, melt the butter and chocolate on low in a double boiler. (If you don't have a double boiler, keep a good eye on it so it doesn't burn.)

Once melted, stir in the sugar and the evaporated milk. While stirring, cook until the sugar has melted and the sauce is smooth. Serve warm over ice cream.

The hot fudge will keep in the refrigerator for a week, and as it cools it gets more solid and fudgier—it's delicious to eat cold with a spoon as well!