Chocolate corn chip candy
The other day as I was browsing through my mom's collection of cookbooks, I came across one from the Daniel Webster PTA. Daniel Webster's an elementary school in Oak Cliff, in case you were wondering, and while there was no date on this book I reckon it's from the late 1950s or early 1960s, since that's when my mom and her brothers would have attended that school.
Like many community cookbooks, it's not properly bound; instead it's a collection of pages held together by rings. As for design, there are no illustrations but the words are all typed in capital letters, which gives you the feeling that every dish is EXTREMELY IMPORTANT.
Once I got past that typographical quirk, however, I concluded that the recipes in the book are indeed quite wonderful. There are a host of cheese balls, some interesting one-pot dinners, but the thing that immediately caught my eye was a dish called corn chip candy, which called for only two ingredients—corn chips and chocolate chips.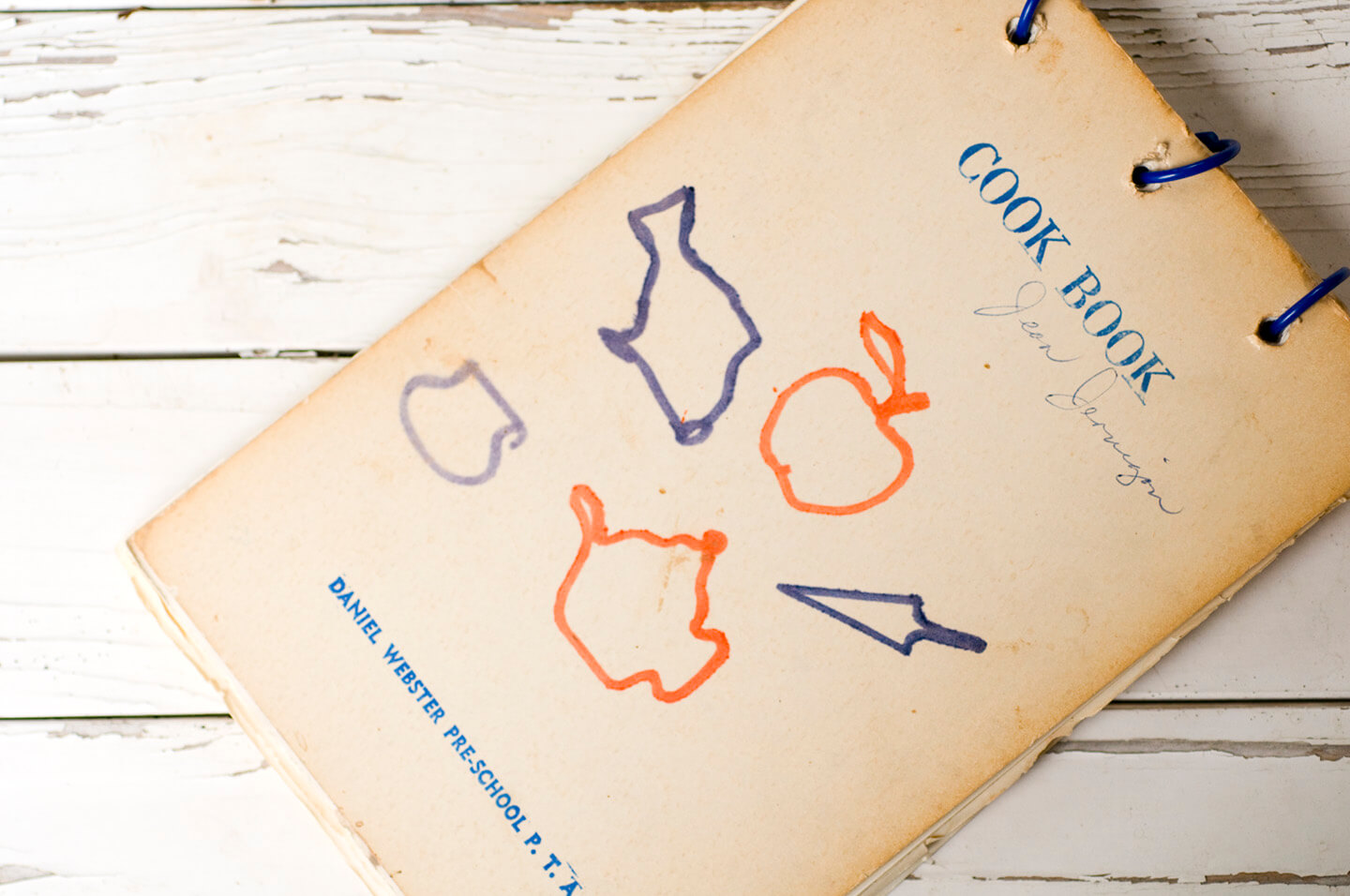 Fortunately, I had all the ingredients on hand (which isn't tough when there are only two), so I decided to make a batch. The method was simple. You melt the chocolate chips slowly in a double boiler, stir in crushed corn chips until well combined (or until "the yellow is gone," in the words of the original recipe), and then drop teaspoons of the candy onto a parchment-lined baking sheet to harden.

After a half hour or so of chilling in the refrigerator, I pulled out the sheet and picked up one of the brown, jagged lumps. This candy is not the most attractive thing and so I was slightly dubious about how it would taste. To make a long story short, after I ate the first piece the rest were soon gone. They are unbelievably good.
To be fair to my appetite, the original recipe only called for six ounces of chocolate chips (that's half a bag) along with a handful of corn chips. This combination yielded only 15 pieces of candy, which may sound like a lot but it didn't seem like too much while I was eating them, as they aren't very large. Indeed, I have no idea why the recipe would be for such a minute amount (perhaps the woman who submitted it had a small family), so I've doubled it for you. Though that still may not be enough if you have a lot of people to feed, so perhaps you'll want to quadruple the original amounts. I promise it will go fast.
Now, the recipe with only two ingredients is excellent as written. That said, because I like to make things a bit more complicated, I've thrown in some spices for added flavor. I also lightly shook sea salt over the finished candy, as I love the combination of salty and sweet. If you prefer, however, you can follow along with the spirit of the original recipe and skip my additions.


As we gear up for the holidays, I'm always looking for ways to make people happy. And if I can do it without a ton of effort, all the better! Melting chocolate and adding corn chips may just be the simplest way to bring joy to the table. Though I do advise preparing this candy with someone else around—otherwise you just may find yourself eating the whole batch, too.
Chocolate corn chip candy
Ingredients
12

ounces

semi-sweet chocolate chips

1/2

teaspoon

vanilla extract

1/2

teaspoon

ground cinnamon

Pinch

ground cayenne

3

cups

crushed corn chips (you can use tortilla chips or Fritos)

Sea salt, flaked or coarse, for garnishing
Instructions
Line a large baking sheet with parchment paper. In a double boiler heated on medium low, slowly melt the chocolate chips while occasionally stirring with a rubber or silicone spatula, about 5 minutes. Once melted, turn off the heat and with the spatula stir in the vanilla, cinnamon, and cayenne until well combined. Stir in the crushed chips until they are completely covered with the chocolate. Taste and adjust seasonings.

Using a table spoon, scoop up small lumps of the candy and then place on the parchment paper. With a light hand, gently sprinkle the sea salt over the candy. (If your chips are super salty and after tasting you feel there is already enough, go ahead and skip the salt garnish.)

Refrigerate the sheet for 30 minutes or until the candy hardens. Once ready, keep the candy stored in an airtight container in the refrigerator for a week. (Though I'm pretty sure it won't last that long.)