Sour cream pound cake with ruby red grapefruit
Christmas Day, you could find my family and me driving along Highway 6 so we could have dinner with cousins in College Station. The view was wonderful, filled with rolling pastures, barbecue joints, and barns painted to reflect either the owner's love of the Texas state flag or their preference for Aggie football.
We kept stopping so I could take photos of all the Texana, until at last my uncle said, "Hey, can we get there already? I'm hungry!" Of course, he was correct to insist we keep moving, as our potluck dinner comprised of Tex-Mex, Southern, and Cajun dishes promised to be a feast.
"I bet there will also be a ton of incredible desserts," said my mom. And when we walked into the kitchen, her prediction proved true, as the first thing you saw was the buffet lined with cookies, pies and a gorgeous, round cake standing proud and tall. "Is that a pound cake?" I asked my cousin Susan. She replied that indeed it was, adding, "Pound cake is so Southern. The secret to this one is it has sour cream."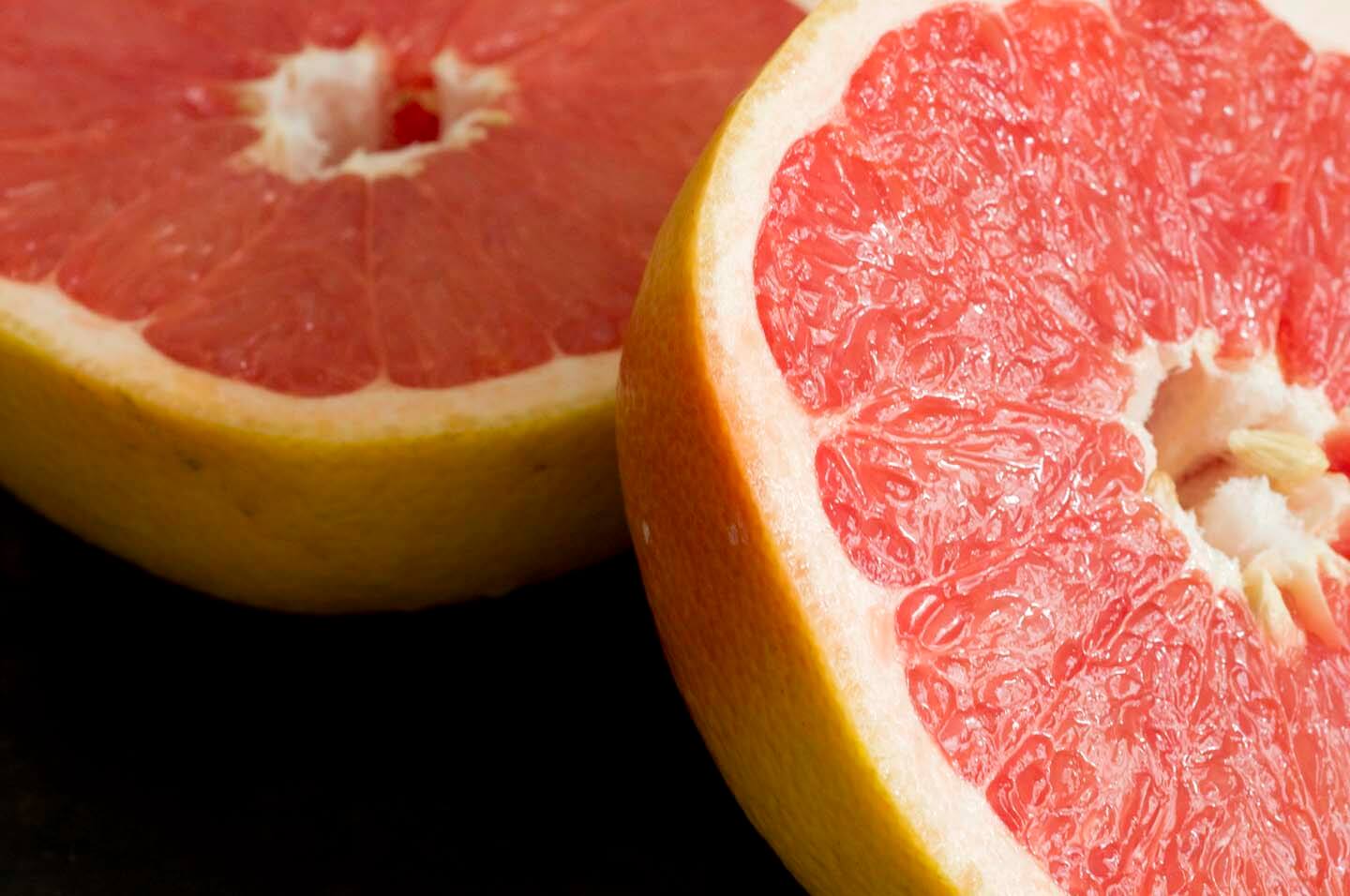 Pound cake—it's such a simple thing, but I couldn't remember the last time I'd eaten one, nor could I remember the last time I'd even baked one. When we were leaving that evening, I grabbed an extra slice for my plane ride back to New York the next day. But I accidentally left my slice of pound cake in Texas, and have been missing it ever since.

Now, while I also think of pound cakes as being Southern, according to the Food Timeline, its origins have been traced back to 18th century England, with its name coming from the measurements of the original recipe's ingredients—a pound of flour, a pound of sugar, a pound of butter and a pound of eggs. If you make a pound cake this way, it will be very rich and dense; most modern recipes call for different ratios, and add a bit of flavor, liquid, and a leavening ingredient, too.
Even though pound cake comes from England, this doesn't mean it doesn't have deep Southern and Texan roots. For instance, Texan writer J. Frank Dobie in his book Tales of Old-Time Texas shares a story about a Texan settler who eats fried chicken with slices of pound cake that he calls "yaller bread." (Which, when I think about it, doesn't sound like a bad combination.)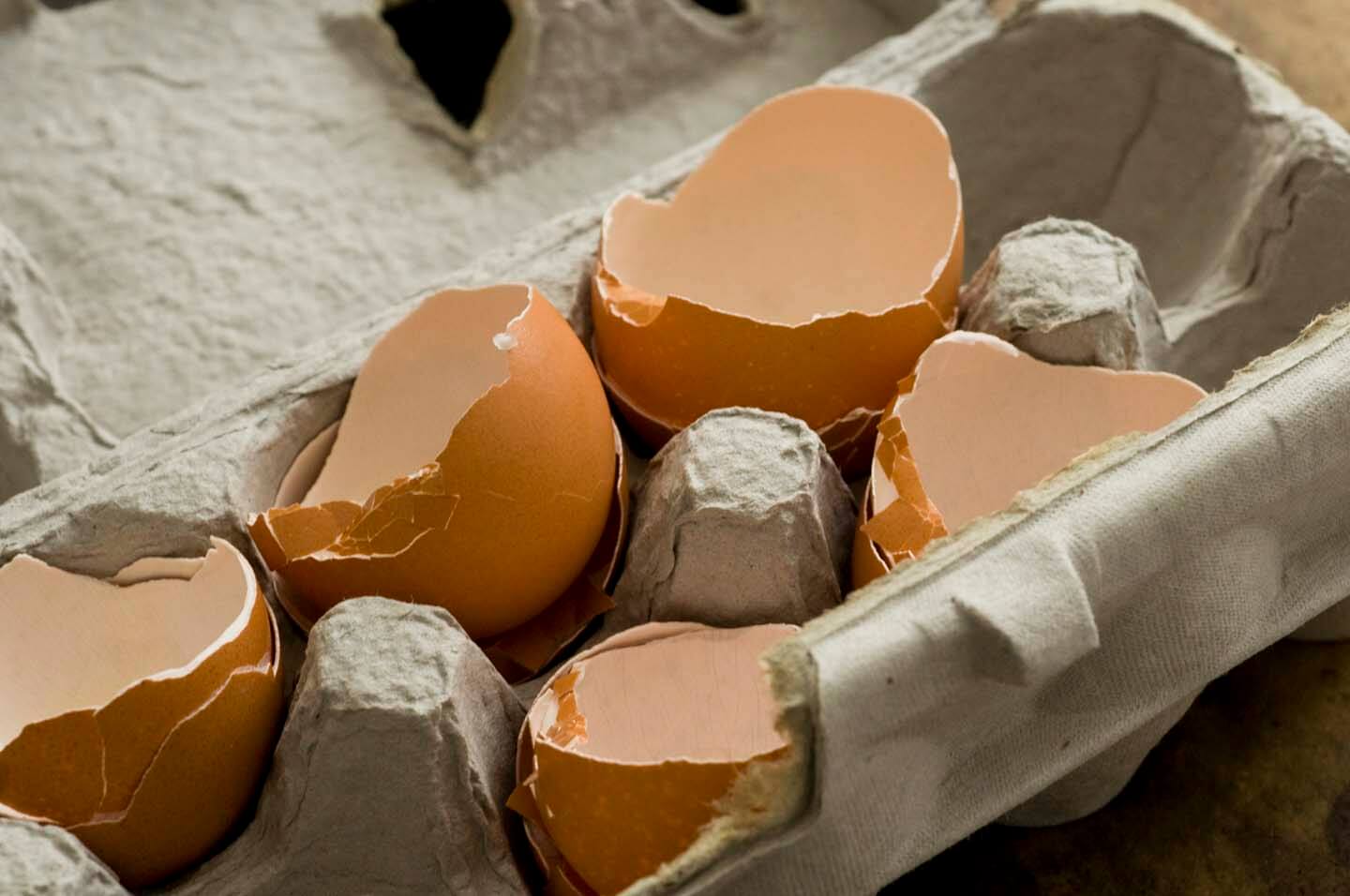 My family's been making pound cake for a long time, too, and to reflect this history we have a host of different recipes. There's one that calls for the classic sugar, butter, flour, and eggs combination. There's also one made with buttermilk, and one recipe inexplicably called German pound cake that uses the very un-German ingredient, Crisco. As I leafed through my files, I thought these all sounded promising, but after much digging I finally discovered what I sought—our family's recipe for sour-cream pound cake.
Our Christmas cake had orange juice and zest added to it for flavor, but I saw organic Texas ruby red grapefruits at the grocery store (a rare occurrence in New York City), and decided to flavor mine with their sweet and tangy juice instead. It wasn't until I completed the cake that I realized that I was supposed to mix the yolks and egg whites into the batter separately, but I don't think the cake suffered for this oversight. Nope, this ruby red grapefruit pound cake had a slightly crisp, sweet crust that yielded to a moist and rich center, lightly brightened with the flavor of our state fruit. I sprinkled mine with powdered sugar, but this pound cake is so luscious, it could definitely be served unadorned.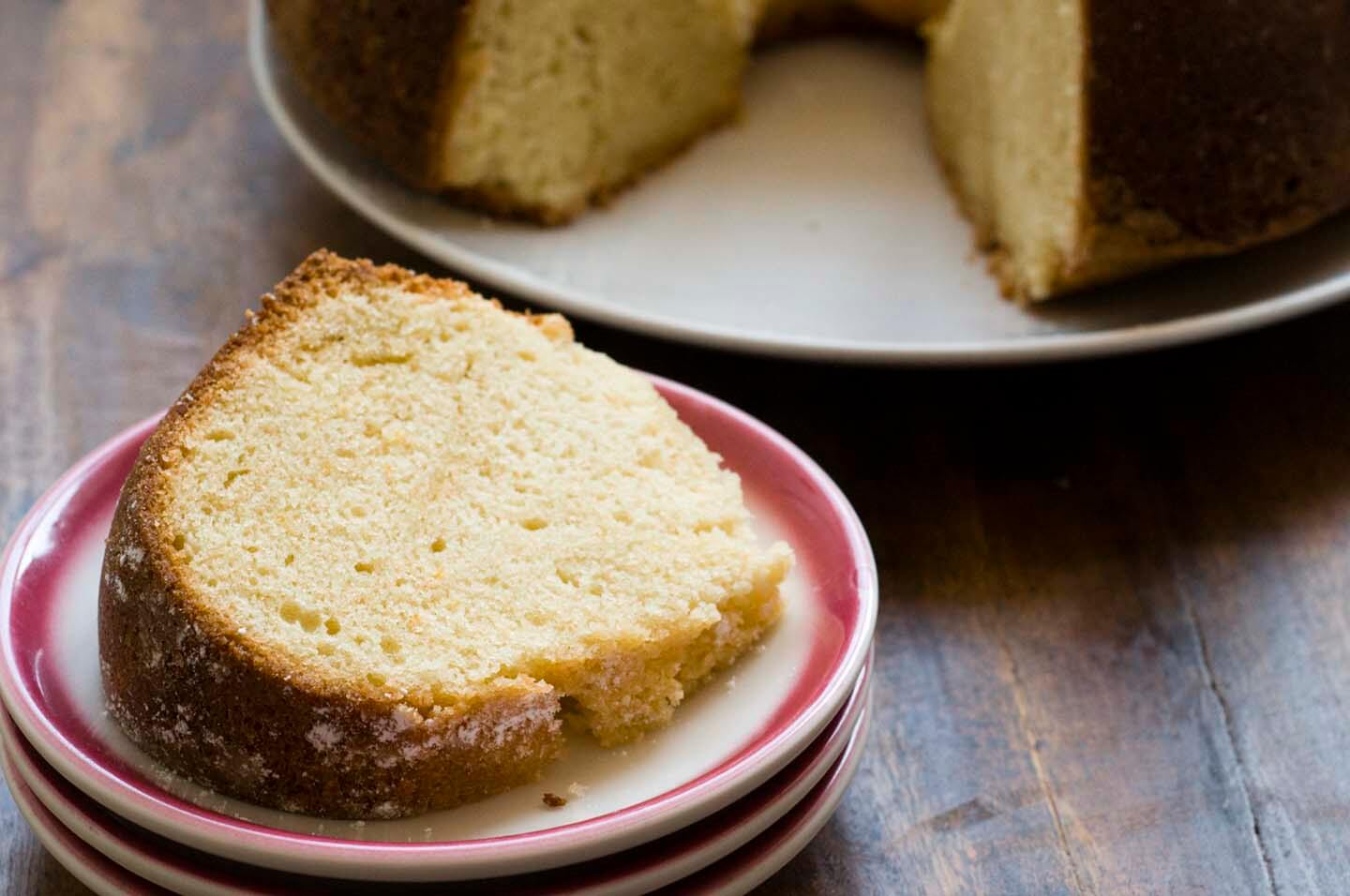 Between being with my family and all the terrific food, I'd have to say that our Christmas dinner was just about perfect. The only thing missing was my grandma, who had decided to stay at the farm. Since she couldn't join us on Christmas and enjoy a slice of cake, I've decided to dedicate this to her. See, it's her 85th birthday this week and everyone knows you can't have a birthday without cake. So happy birthday Grandma, I hope you enjoy your pound cake!
And should you decide to make it, I hope you enjoy it, too!
Sour cream pound cake with ruby red grapefruit
Ingredients
1

cup

unsalted butter (2 sticks, room temperature)

3

cups

sugar

2

teaspoons

ruby red grapefruit zest

1/4

cup

ruby red grapefruit juice

1

teaspoon

vanilla extract

6

large eggs, room temperature

3

cups

all-purpose flour, sifted

1

cup

8 ounces sour cream

1

teaspoon

sea salt

1/2

teaspoon

baking soda

Powdered sugar
Instructions
Preheat the oven to 325° F. Grease and lightly flour a 12-cup tube pan.

Using a stand mixer, cream the butter until smooth, about 2 minutes. Add the sugar, and beat until fluffy, about 5 minutes. Add the grapefruit zest, grapefruit juice, and vanilla extract and mix until well combined.

Add the eggs to the batter, one at time, mixing each one until it's well incorporated. Slowly pour in the sifted flour and mix until the batter is smooth and fluffy. Stir together the sour cream, salt, and baking soda, and then add to the batter, mixing until well incorporated. Pour the batter into the pan and bake for an hour and 30 minutes, or until an inserted knife pulls out clean.

Cool the cake for 15 minutes and then invert onto a platter. Sprinkle with powdered sugar and serve warm.
Notes
This recipe can be divided in half and baked in a loaf pan. You can also flavor this with lemon, orange, or lime juice, using the same amounts. For a bit of crunch, you can add to the batter 1/2 cup chopped pecans or 1/4 cup poppy seeds.