Orange pecan cinnamon rolls
When I was young, my mom was a health food nut. We're talking a full-on carob, wheat germ, no sugar in your cereal kind of health food nut. It was the 1970s, so it wasn't that unusual, but still it drove me crazy. I wanted white bread, Fruit Loops, and Tang—not the crunchy, wholesome food products we'd pick up at the natural foods store. Sure, she cooked that way because she loved us, but I wanted to be like everyone else.
My mom's do-it-yourself healthy ethos extended to the bread we ate, and it was the rare occasion when there wasn't dough rising in a bowl or a loaf baking in the oven. (Whole wheat, of course.) Though I'm not complaining—I was a big fan of her homemade bread. Who can resist a warm slice of bread slathered in creamy butter or dipped in honey?
Now, for my birthday every year she'd make me orange cinnamon rolls. They were a flaky, buttery roll laced with a creamy, citrusy frosting. Our whole family loved them. Of course, there was nothing unusual about my mom making rolls—she baked bread all the time. But here's the strange thing—these orange cinnamon rolls, loaded with white flour and sugar, were not homemade. Instead, these cinnamon rolls came from a can. It was quite the scandalous treat.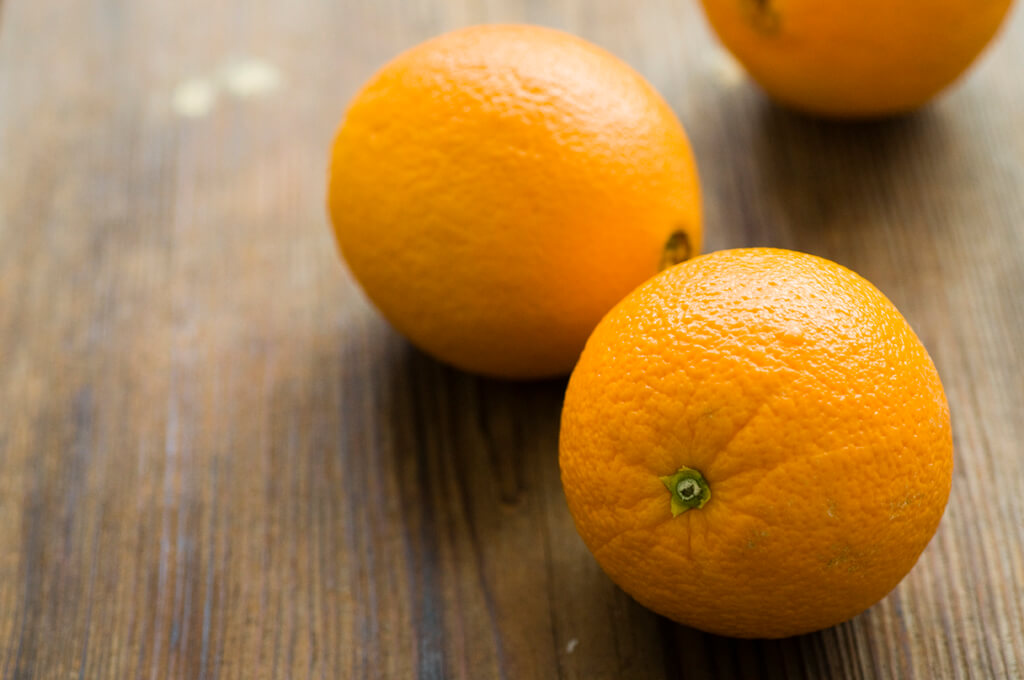 When I grew older, I began making my own bread. Yet, despite my having no fear when it came to working with yeast, flour, and water, I continued to buy canned orange cinnamon rolls. For some reason, I was afraid to make my own. But one day, I went to pick up a can and the store was out of the orange flavor. If I wanted orange ones, I'd have to bake them myself. This wasn't a bad thing, as I soon discovered making cinnamon rolls from scratch isn't terribly complicated. So if you've never baked bread or rolls yourself, I highly recommend it. Don't be afraid!

First, know that his particular dough, which is infused with orange zest and juice, is a pleasure to work with, and after it rises rolling it out is a cinch. You then cover the dough with butter, cinnamon, sugar, and pecans, roll it up, cut it into rolls, and then let them rise once more before baking. While the rolls bake, you whip together the cream cheese frosting, which you'll spread onto the rolls while they're still warm. Besides being patient, I'd say the hardest part of the whole process is trying not to eat the whole batch yourself.
As you can see, with a little planning you too can have fresh baked orange pecan cinnamon rolls on the table for breakfast. And they will not only taste better than what you buy at the store, but your home will be filled with the inviting aroma of orange, butter, and cinnamon. Make these for your family and I guarantee they will be pleased.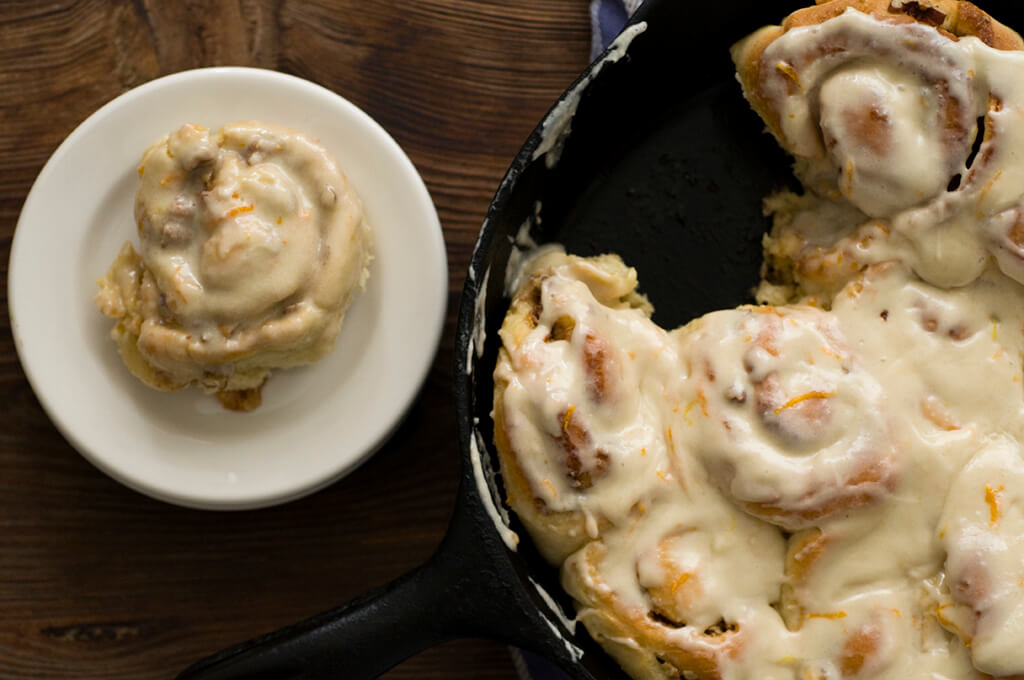 Since I now know homemade cinnamon rolls are not only easy to make but also taste wonderful, I was curious why my mom—who loved to bake and was so into natural food—had made us canned ones instead. "I bought them because y'all loved them," she said. "They made you happy." And like a warm batch of cinnamon rolls fresh from the oven, you can't ask for a better gift than that.
Orange pecan cinnamon rolls
Ingredients
Ingredients for the rolls:
1

packet active dry yeast

1/2

cup

warm water

1 1/2

teaspoons

orange zest

1/2

cup

freshly squeezed orange juice

1/4

cup

granulated sugar

1/2

teaspoon

kosher salt

1

large egg, beaten

2

tablespoons

unsalted butter, melted and cooled

3

cups

all-purpose flour, plus more for kneading
Ingredients for the filling:
2

tablespoons

granulated sugar

1

teaspoon

ground cinnamon

1

teaspoon

orange zest

4

tablespoons

unsalted butter, room temperature

1

cup

chopped roasted pecans
Ingredients for the frosting:
4

ounces

cream cheese, room temperature

4

tablespoons

butter, room temperature

1 1/2

cups

powdered sugar, sifted

2

tablespoons

orange juice

2

teaspoons

orange zest

1

teaspoon

vanilla extract

1/4

teaspoon

kosher salt
Instructions
Mix the yeast with the warm water and let it sit for 5 minutes. Stir in the zest, juice, sugar, salt, egg, butter, and 1 cup of the flour. Mix together until a lumpy batter is formed.

Slowly stir in the remaining flour until a soft, pliable dough is formed. Don't worry if it's sticky. Cover and let it rest for 15 minutes. After it's rested, turn the dough out into a floured surface and knead for 5 minutes or until it's smooth. Place the dough in a lightly greased bowl, cover, and let it rise until it's doubled in size, about an hour and a half.

Grease two 9-inch round pans, two cast-iron skillets, as I sometimes use. (You can also use a 9×13 baking pan.) On a floured surface, roll out the risen dough into a large rectangle, about 14×9 inches, with the long side facing you. For the filling, mix together the sugar, cinnamon, and zest. Spread the butter on the dough right up to the edges, and then evenly sprinkle the cinnamon mixture and pecans over the butter.

Starting on one of the long sides, roll up the dough to the end and then pinch the ends to seal. Cut off 1-inch slices from the rolled dough, and then place sliced the rolls in the greased baking dishes. Cover and let them rise for an hour. About 15 minutes before they're done with the second rise, preheat the oven to 375 °F.

Bake the rolls uncovered until the tops are golden brown, about 15 minutes. While the rolls are baking, make the frosting by creaming together the cream cheese, butter, and powdered sugar until smooth. Stir in the juice, zest, vanilla and salt. Spread the frosting onto the rolls while they are still warm.

Serve immediately. You can store them covered and refrigerated for a few days, though they are best eaten the day they are baked.