Homemade chile powder, the foundation of Tex-Mex that's so rich, red and flavorful, is an ingredient I cannot live without. I use it with so many things, including salsa, eggs, beans, steaks, queso, tacos, enchilada gravy and, of course, chili. I've said this before, homemade chile powder is far superior to any store-bought brand, and it's not that difficult to make.
I reckon the biggest challenge to making homemade chile powder is finding the right kind of chiles. But even if your usual market doesn't have these, there may be a specialty market that has them in your area. grocer. Or you could order online from places such as MexGrocer, Penderey's or Amazon.
The cool thing about making your own chile powder is you are in control of the flavor–it can be as hot or mild as you want it to be. I will provide you with my general recipe, but feel free to experiment, that's part of the fun! Another thing to keep in mind is that there are two kinds of chile powder: pure chile powder, which only has ground dried chiles, and chili powder, which is chile powder blended with other seasonings such as cumin, oregano, and garlic.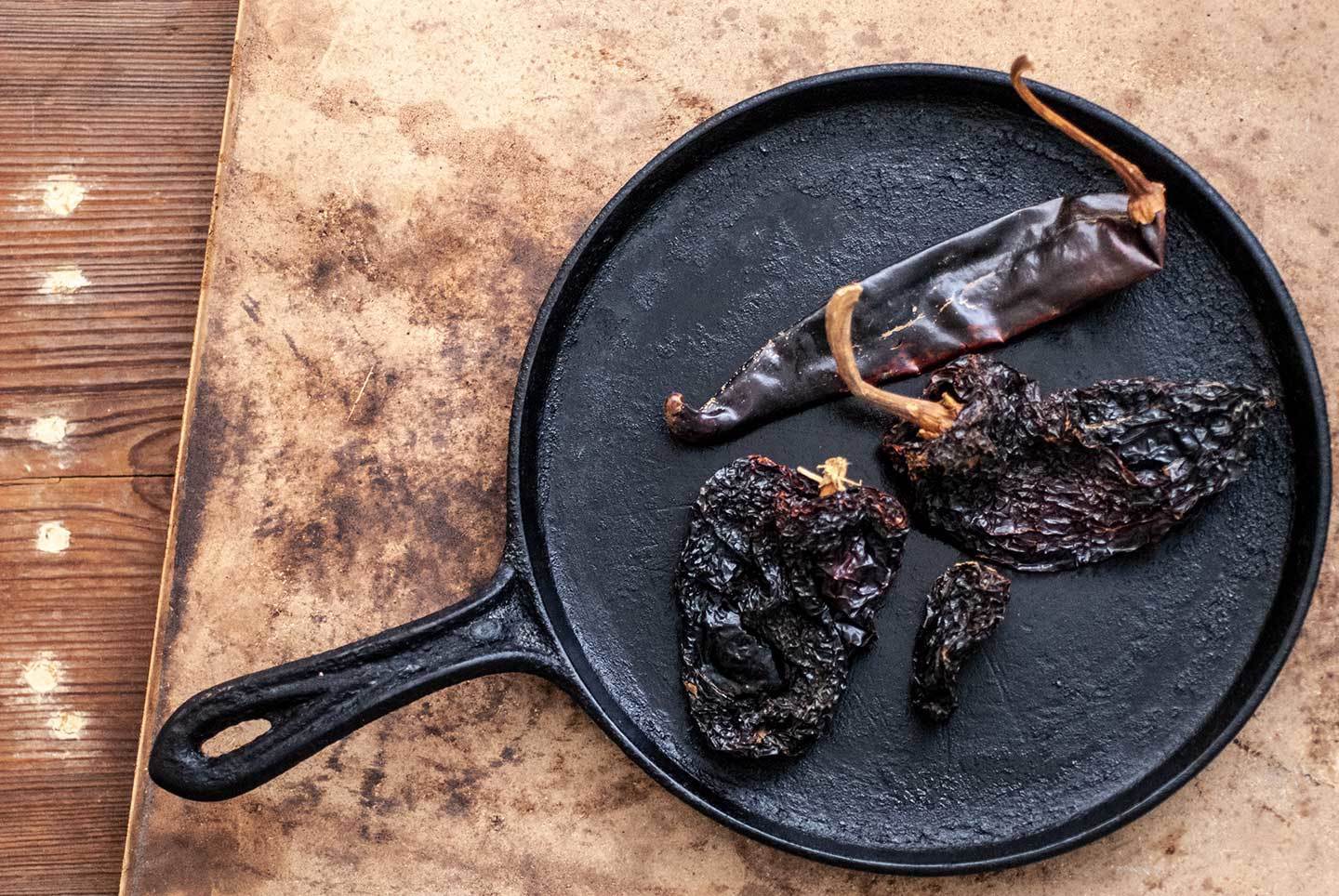 Here's my method. I start with an assortment of dried chiles, usually 3 anchos, 3 chipotles and 3 guajillos. I cut off the stems, slit them open, and take out the seeds (I find shaking them over the sink is the easiest method as the seeds can fly everywhere). I then lay them flat in a foil-lined pan and them roast them in the oven at 350 degrees for five to 10 minutes.
Alternatively, you can roast them in an ungreased cast-iron skillet until they blister, about 5 minutes. Take the roasted chiles, crumble them into a bowl and then grind them in a spice grinder or blender.
Dried chiles made into powder on their own is known as chile powder. But when you add other spices, such as cumin and garlic, however, it becomes chili powder, and is a common ingredient in its namesake dish (though goes well with many other things, too).
If I want to make a chili powder blend, I stir in cumin, garlic powder, and oregano (Mexican oregano if you can find it). Allspice and clove are also popular additions.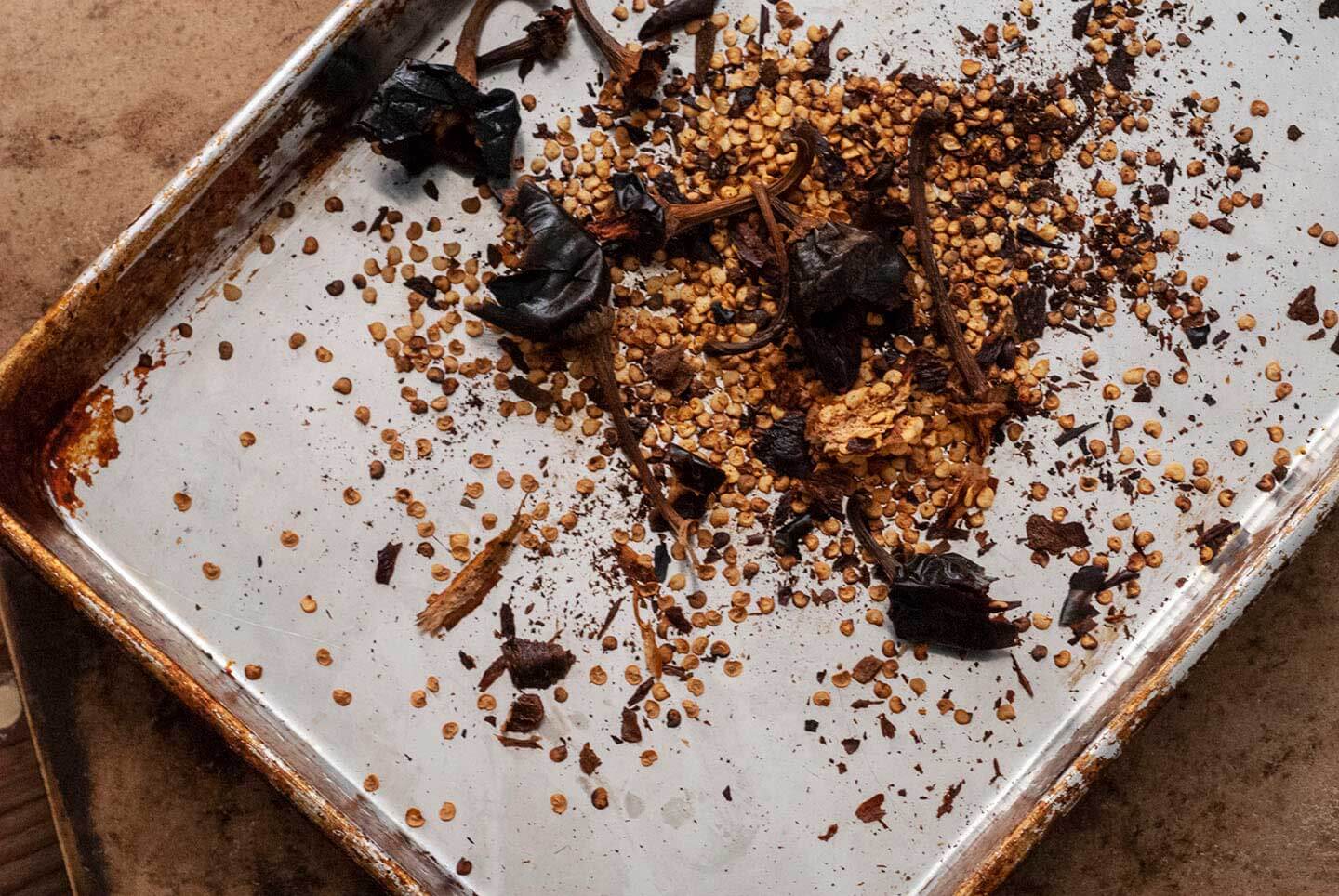 When roasting the chiles, there will be some searing smoke. Note that this is potent stuff that can burn your eyes and lungs a bit, so be careful. Also, you might want to wear gloves when touching the chiles as the oils are fiery.
Store your powder in an airtight container and while it will lose potency after some time, it should keep for quite a while.
—————
Would you like more Homesick Texan? Well, I've started offering additional recipes for paid subscribers to help with the costs of running the site. While I'm not taking anything away, if you'd like to support Homesick Texan and have access to exclusive, never-seen-before subscriber-only posts, please consider becoming a member; annual subscriptions are as low as $25. Thank you for reading, your consideration, and your support!
—————
Chili powder
Ingredients
2

ounces

Dried chiles, such as ancho, guajillo, and chipotle

1/2

teaspoon

Ground cumin

1/2

teaspoon

Garlic powder

1/2

teaspoon

Dried oregano

1/4

teaspoon

Ground allspice

Pinch

Ground clove
Instructions
Preheat the oven to 350°F.

Place the chiles on a baking sheet and toast until dry and beginning to puff, about 5-10 minutes.

Take the chiles out of the oven when done, and when cool enough to handle. remove the stems and seeds.

Place the chiles into a spice grinder and then grind until powdery.

Stir in the cumin, garlic powder, oregano, allspice, and clove. Taste and adjust, if you wish.
Notes
Ancho chile is the foundation of classic Tex-Mex chili powder, so I always use those. Other chiles that are good are pasilla, guajillo, chipotle, and chiles de arbol. It's fun to experiment!