Cajeta: A Mexican sweet treat
I looked out the window today and saw that it was raining—a good sign as grey skies, umbrellas and brightly-colored slickers mean one thing: it's March. It's not my favorite month—the weather is erratic, leaning mainly towards wet. But it does mean spring is almost here, and the warmer, longer days make me feel as if I've awoken from a deep sleep.
The one and only time I've been to Mexico was in the spring, and so my first-hand impressions of that country are based around what was in season—namely strawberries. We couldn't drive a mile without seeing a roadside stand selling overflowing baskets of the fresh berries nestled under large signs boasting, "Fresas frescas." I was too scared to eat the strawberries not knowing if they'd been washed in contaminated water or not—but as we were in the state of Guanajuato, each stand also had fresh jars of cajeta—which is the specialty of that state.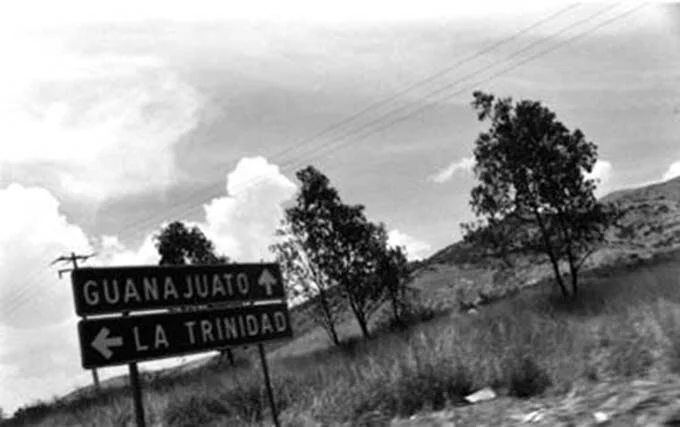 You could say that cajeta (pronounced kah-Heh-tah) is Mexican Spanish for what other Latin American countries call dulce de leche. The word means "little box," which is what the confection was stored in back in the 1500s. I've heard that cajeta is vulgar slang in some other Latin American countries, which is perhaps why it's known as dulce de leche elsewhere. But beyond the names, there is another difference between the two.

What sets cajeta apart from its caramelized milk-and-sugar brethren is that it's usually made from goat's milk instead of from cow's milk. I tend to find dulce de leche a bit cloying, but the goat's milk used to make cajeta adds a certain tang that mitigates the sweetness. And while goat's milk can be strong in flavor, its presence in cajeta isn't prevailing but instead offers an occasional high note, like the ring of a triangle in a symphony of flutes and strings.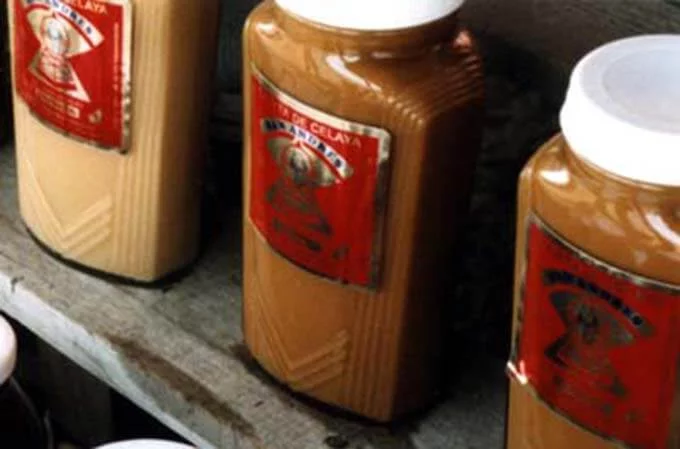 It's not difficult to find dulce de leche in New York, but cajeta is a different matter. And while I have seen one commercial brand at a Mexican bodega, its ingredients weren't exactly pure. I know people that make an easy dulce de leche by boiling a can of sweetened condensed milk, but I've never seen a can of sweetened condensed goat's milk. Have you? This meant if I wanted proper cajeta, I'd have to make it from scratch.
The most difficult thing about making cajeta is that you must stand and stir the pot for about an hour and a half, though this tedium can be minimized by having a good book on hand. Comfortable shoes or a stool to sit on aren't bad ideas, either. But for this penance you are rewarded with a thick, luscious treat that bears no resemblance to its previous self. And it's so addictive you'll be hard pressed to do anything but just eat it straight out of the pot with a spoon, though it's good on ice cream, in crepes and tortillas or on apple slices as well.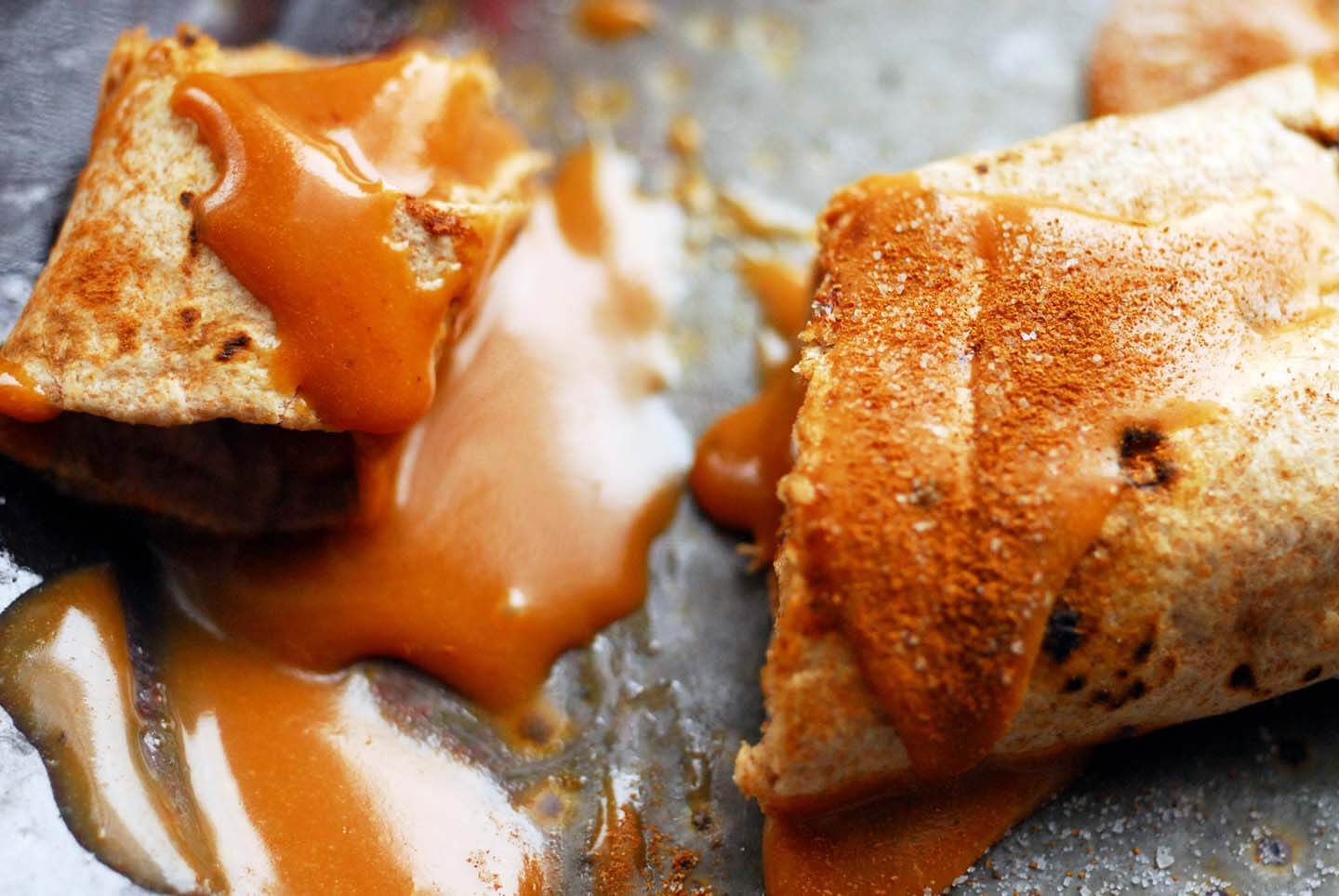 I've been hoping to take another trip to Mexico this spring, but I don't know if I'll have the time. But even if I don't make it there, a spoonful of creamy cajeta will be almost as sweet.
Cajeta
Ingredients
2

quarts

goat's milk

2

cups

sugar

1

cinnamon stick

1

vanilla bean or 1 tablespoon of vanilla extract

1

teaspoon

baking soda
Instructions
Stir together the milk and sugar in a large pot (make sure the liquid only goes half-way up the sides as it's going to get frothy at one point and you don't want it boiling over) and add the cinnamon and vanilla (if using a bean, split it lengthwise, scrape the seeds into the liquid and add the pod as well). Bring to a boil on medium heat while constantly stirring. This will take about 15 minutes.

When milk boils, remove from heat and add baking soda (dissolved in a bit of water) to the pot. The mixture will rise and get frothy, but as long as you keep stirring it will be fine.

Place the pot back on the stove on medium heat, and stir and stir and stir (though if you need to take a break, leaving the pot unattended for a minute or so won't cause any harm to the cajeta). Make sure the milk stays at a gentle simmer rather than a raging boil.

After about an hour, the milk should start to turn golden brown. Remove the cinnamon stick and the vanilla pod. At this point, it will start to thicken fast, so it's important to keep stirring so the milk doesn't burn on the bottom of the pan.

Keep stirring until the mixture is a rich brown and thick enough to coat the back of the spoon, which will happen in about 15 minutes.

Pour into a glass container. It should keep in the refrigerator for a week, though mine has never lasted that long.
Notes
You can find goat's milk at most health-food stores or farmer's markets. Also, the cajeta gets thicker as it cools, so be sure not to overcook it. If it's too thick, however, you can thin it by adding hot water.