My first thought when we walked into Grandma's Coffee Shop on the island of Maui was that it felt like Austin. It had a laid-back friendly feeling that was open and inviting. My second thought was that I needed caffeine.
My brother, sister-in-law, and I had spent the early hours of the morning driving up to the top of a volcano to watch the sun rise. It was spectacular. But after little sleep and 20 hours of travel to get to Hawaii from New York the day before, I was exhausted. Fortunately, Grandma's had just what I needed.
Hungry, we ordered a host of classic Hawaiian breakfast dishes such as eggs scrambled with char siu pork and Portuguese sausage, hamburger patties and rice smothered in brown gravy, banana-macadamia nut pancakes, and a coconut-pineapple breakfast bar. There were mugs of hot coffee and banana bread, too.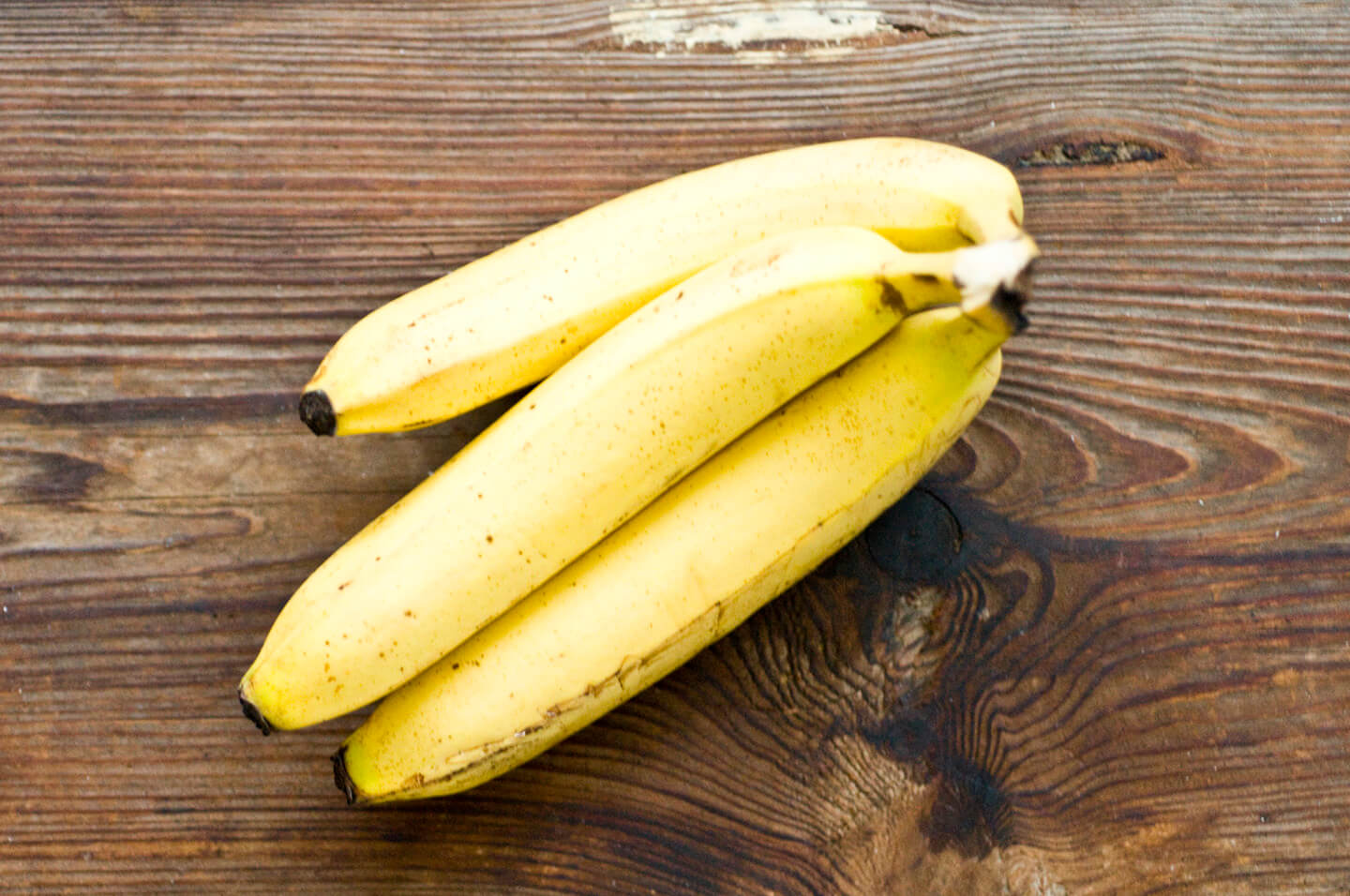 When the banana bread arrived at the table, thick and warm, I noticed how dark it was compared to other banana breads I'd eaten back home. We all grabbed our forks and took a bite. It was a cake-like bread, rich and fragrant with a hint of brown sugar and coffee. It tasted like no banana bread I'd ever tried and was a perfect way to begin my trip to Hawaii.

After I got back to New York, that banana bread was still on my mind. While I didn't have the recipe for the bread I'd tried at Grandma's Coffee House, I did have a recipe that my grandma had given me at one time. And taking our family's recipe and making a few adjustments to match what I'd tried in Hawaii just seemed right to me.
The Texas recipe called for walnuts, but still inspired by Hawaii I added macadamia nuts in one batch. With another, I used pecans. Both worked beautifully making the bread a little crunchy and sweet. To repeat that whisper of coffee I'd tasted in Hawaii, I stirred in a dash of espresso powder, which gave the bread a bit more depth. Finally, I chose to bake it in a cast-iron skillet to ensure plenty of surface area for the top crust.
My grandma's recipe didn't call for oil, buttermilk, or sour cream, so I was concerned the bread would be dry, but there was no need to worry as it turned out tender and soft, dark and sweet.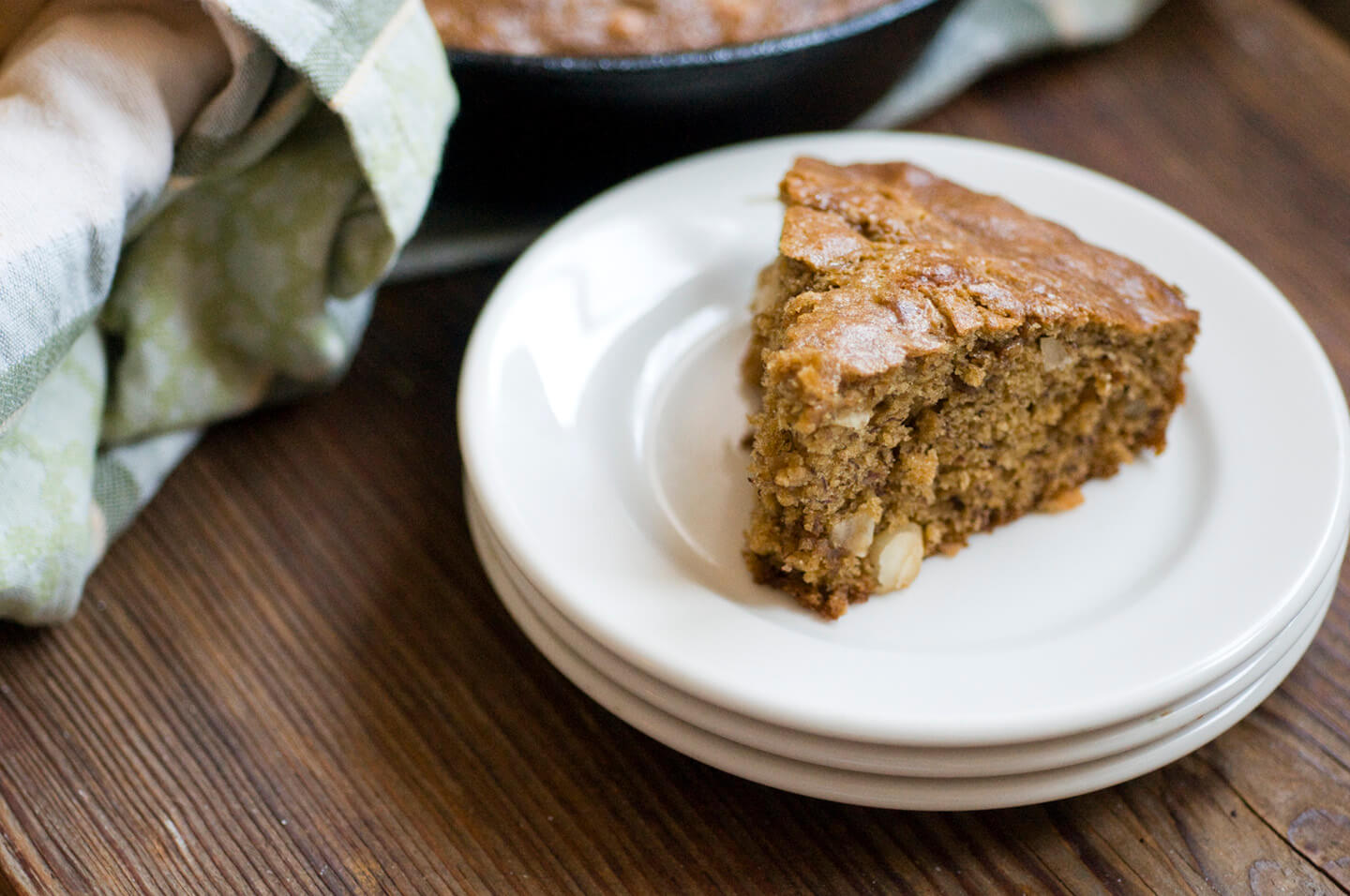 While it wasn't exactly what I'd had in Hawaii, the combination of inspiration from two grandmothers and two cultures went together very well. It was perfect. And indeed, this banana nut coffee bread is a fine way to begin your day, no matter where you may find yourself in the world.
Banana nut coffee bread
Ingredients
8

tablespoons

unsalted butter, softened (1 stick)

1

cup

brown sugar

1

packed cup mashed ripe bananas, 3 or 4 bananas, depending on size

2

large eggs

1

teaspoon

vanilla extract

2

cups

all-purpose flour

1

teaspoon

baking soda

1

teaspoon

ground cinnamon

1

teaspoon

instant espresso powder

1/2

teaspoon

kosher salt

1

cup

chopped pecans, walnuts, or macadamia nuts
Instructions
Preheat the oven to 325°F and lightly grease a 10-inch cast-iron skillet or 9×5 bread pan.

Cream the butter and sugar until well combined. Stir in the mashed bananas, and then add the eggs and vanilla. Stir until well combined.

Whisk together the flour, baking soda, cinnamon, espresso powder, and salt and then add the dry ingredients to the wet ingredients. Stir until a sticky dark batter forms, then add the nuts.

Spoon the batter into the skillet, smoothing the top so it's even. Bake uncovered for 45 minutes if using a skillet (or about 1 hour if using a bread pan), or until an inserted knife comes out clean.

Serve warm or at room temperature.
Notes
Instant espresso powder is instant espresso, not regular ground espresso, and you can find it at most grocery stores in the coffee aisle. If you can't find it, you can substitute 1 teaspoon finely ground regular coffee, but please note that the texture and flavor will be a bit different. If you prefer to not use coffee at all, you can easily omit it.