Carne guisada, Tex-Mex stew
I receive many emails from y'all, asking when I'll be writing about a certain favorite Texan food. I've had requests for everything from deep-fried pickles to peanut-butter pie. But the most requested recipe is for carne guisda.
Carne guisada, which translates to "stewed meat," is a slow-simmered dish that varies across the state. Some people make their carne guisada with pork, others with chicken. The most common meat used, however is beef.
Another variable with carne guisada is how the gravy is made. Some people opt to cook their meat with tomatoes, potatoes and sweet bell peppers, while others just simmer the beef in water and chiles.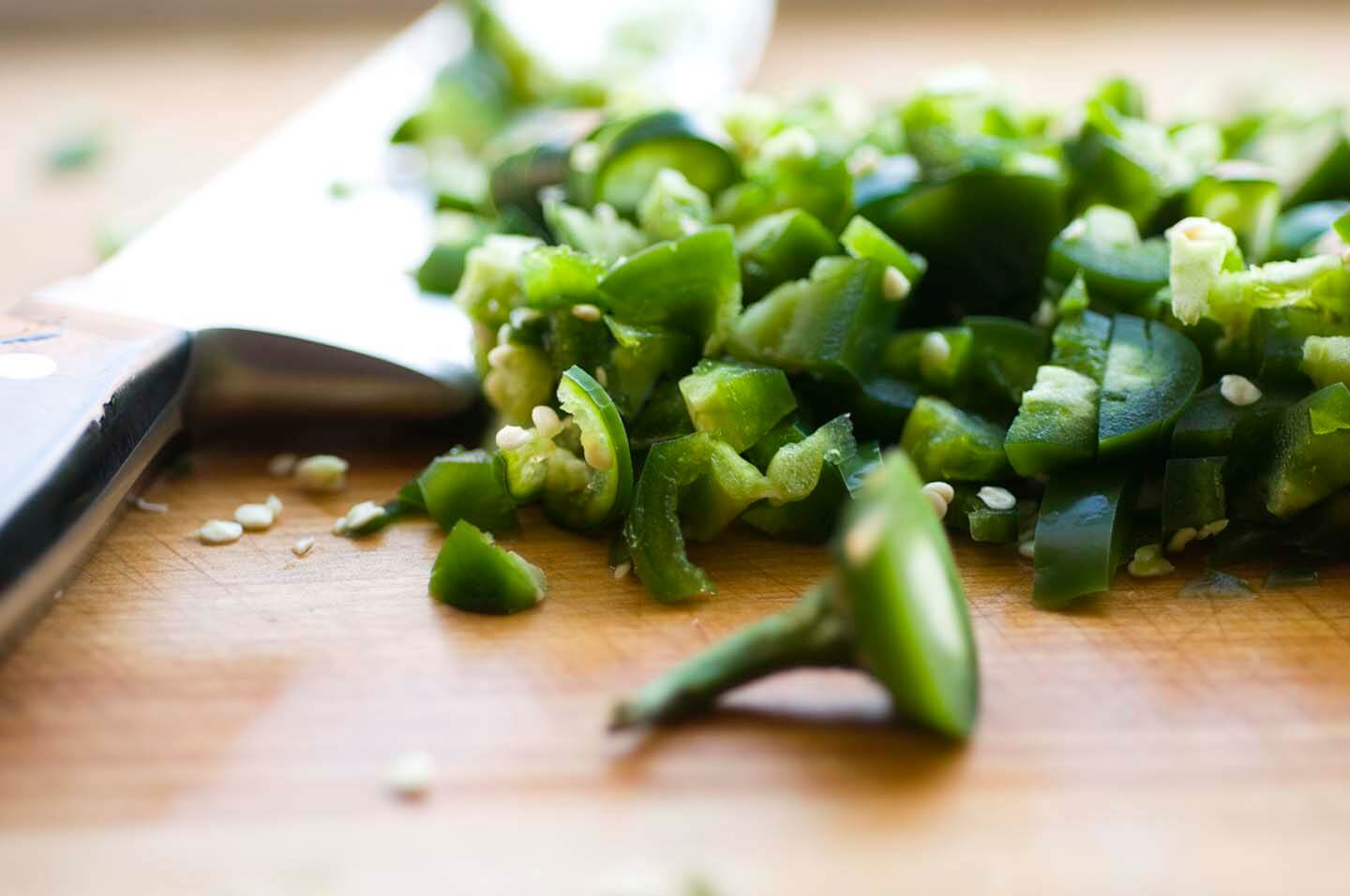 You'll see your carne guisada as a group of distinct cubes floating in a rich sauce. And you'll see your carne guisada where the meat has cooked so long it's hard to tell where the meat ends and the gravy begins. My carne guisada, like my chili, deliciously falls into the latter category.
Actually, the way I make my chili is very similar to the way I make my carne guisada. I start with a four-pound beef roast and cut it into one-inch cubes. I chop up my onions, my garlic and my chiles, sear the beef and then throw everything in a pot with some beer and water and let it cook for several hours.
The difference, however, between my chili and my carne guisada is the types of peppers I use. For my chili, I use smoky red chiles such as chipotles and anchos; for my carne guisada I use bright green chiles such as jalapenos and serranos. There are a couple of other differences as well. A tomato will never be seen in my chili, but I don't mind adding a few to my carne guisada. I would never add a bay leaf to my chili pot, but I like the nuance it adds to my carne guisada. And while my chili making tends to be improvisational, I have a set recipe for carne guisada from which I rarely stray.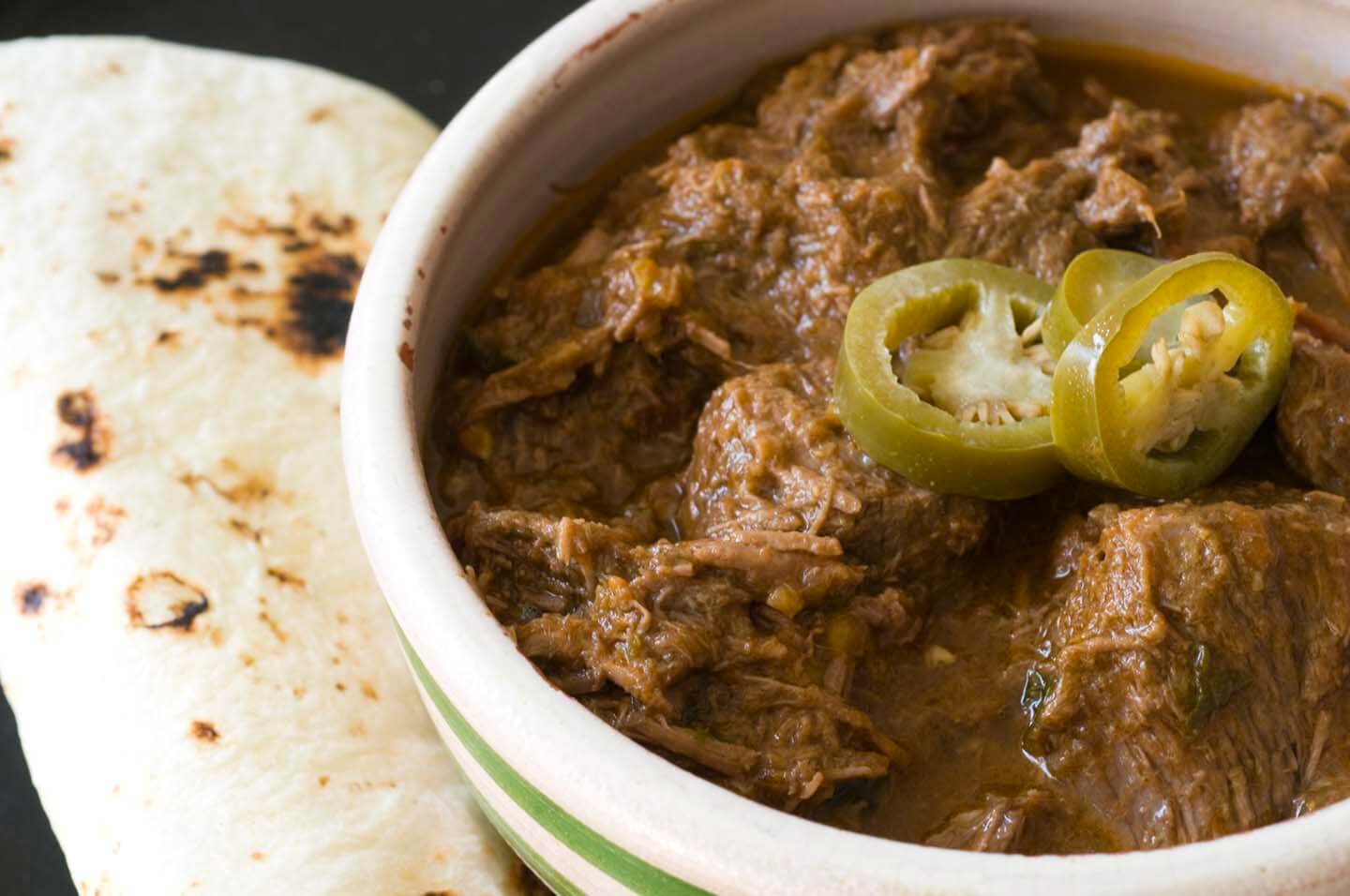 Carne guisada can be a meal in itself, served in a bowl with tortilla chips. It's also wonderful nestled between refried beans and rice. I like to wrap it up in flour tortillas for tacos, and the leftovers are a hearty topping on a pile of scrambled eggs.
So for all that asked about carne guisada—here is my recipe. Now I have to say that this is my recipe, so it might not be like your grandmother's recipe because that's the thing about carne guisada—everybody's is different all over the state of Texas.
How do you make your carne guisada?
—————
Would you like more Homesick Texan? Well, I've started offering additional recipes for paid subscribers to help with the costs of running the site. While I'm not taking anything away, if you'd like to support Homesick Texan and have access to exclusive, never-seen-before subscriber-only posts, please consider becoming a member; annual subscriptions are as low as $25. Thank you for reading, your consideration, and your support!
—————

Carne guisada
Ingredients
4

pounds

chuck or bottom round beef, cut into 1-inch cubes

Salt

Pepper

4

tablespoons

peanut oil

1

medium onion, diced

2

jalapeno chiles, seeded and, diced

2

Serrano chiles, seeded and diced

5

cloves

garlic, minced

1

tablespoon

ground cumin

1

tablespoon

chili powder

1

teaspoon

dried oregano

1/2

cup

chopped cilantro

1

bay leaf

1

(14.5-ounce)

can diced tomatoes, with juices or 3 fresh tomatoes, diced

2

cups

water

1

(12-ounce)

bottle of dark Mexican beer such as Negro Modelo
Instructions
Lightly toss the beef with salt and pepper. In a large pot or a Dutch oven, brown the beef on medium high heat in 2 tablespoons of the oil. You may have to do this in batches.

Remove beef from pot, add the final 2 tablespoons of peanut oil and cook on medium heat the onions, jalapeños, and Serranos chiles for about 10 minutes or until the onions are translucent. Add the garlic and cook for another minute.

Throw in the browned beef, add the cumin, chili powder, oregano, cilantro, bay leaf, tomatoes, water, and beer and mix everything really well. Add salt to taste.

Turn the heat up to high and bring to a boil and then turn the heat down to low and simmer uncovered for 2-4 hours, depending on how tender you want your meat. Taste and adjust seasonings. Serve warm. 
Notes
If you want your meat to be distinct cubes rather than strings, lessen the cooking time. If you cook the stew for less time, you may also need to add some flour to thicken the gravy. Take out a 1/4 cup of the cooking liquid, stir into it a 1 tablespoon of flour and then incorporate this back into the stew. Stir until gravy has thickened. Also, I like my meat in big stringy chunks, but if you prefer smaller pieces, cut the meat into 1/2 inch cubes.