The first time I went to Tejas Chocolate & Barbecue in Tomball, I loaded up on the usual favorites—tender moist brisket, juicy sausage,…
On a recent visit to Texas, I was staying with a friend and cooked her family dinner. There was an abundance of squash…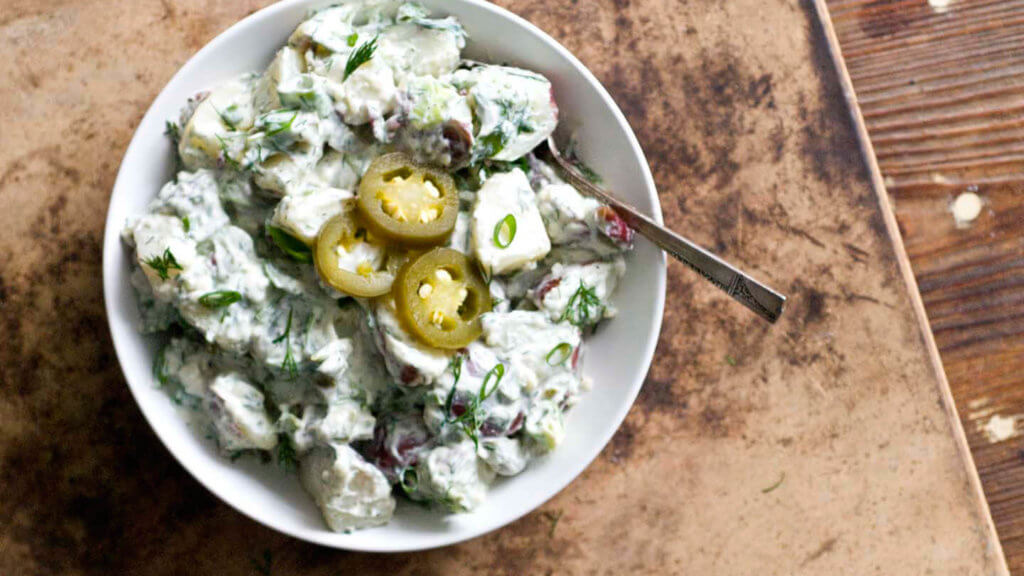 Last weekend I attended my first outdoor gathering of the season, and I brought one of my usual potluck standbys, my pinto bean…
When Helen Corbitt, the famed Texan chef, arrived in Texas from New York in 1931, she was presented with the state's love for…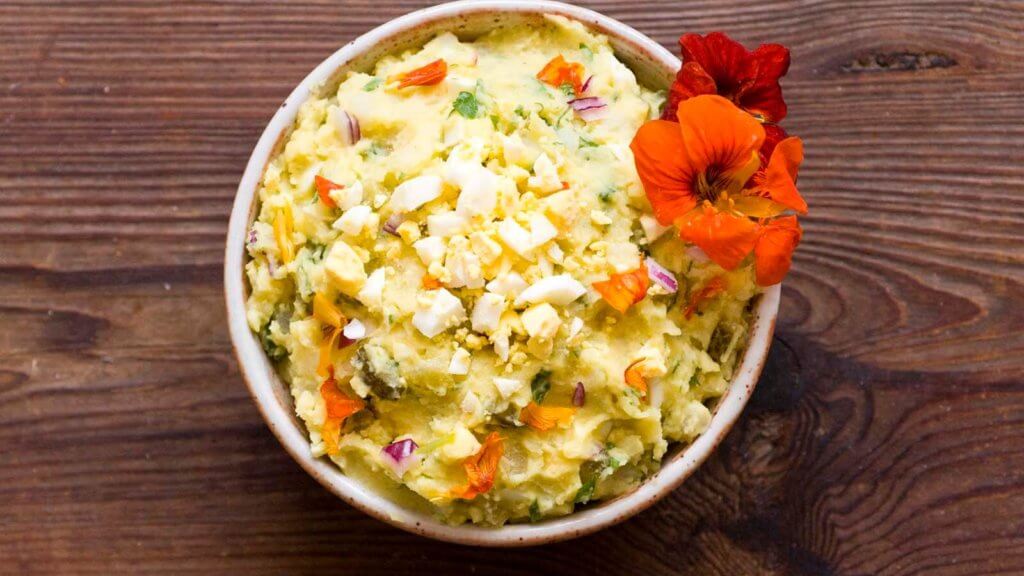 A mustard-based Texas mashed potato salad recipe from the 1800s. The interesting addition of peppery nasturtium flowers, while optional, adds both color and kick.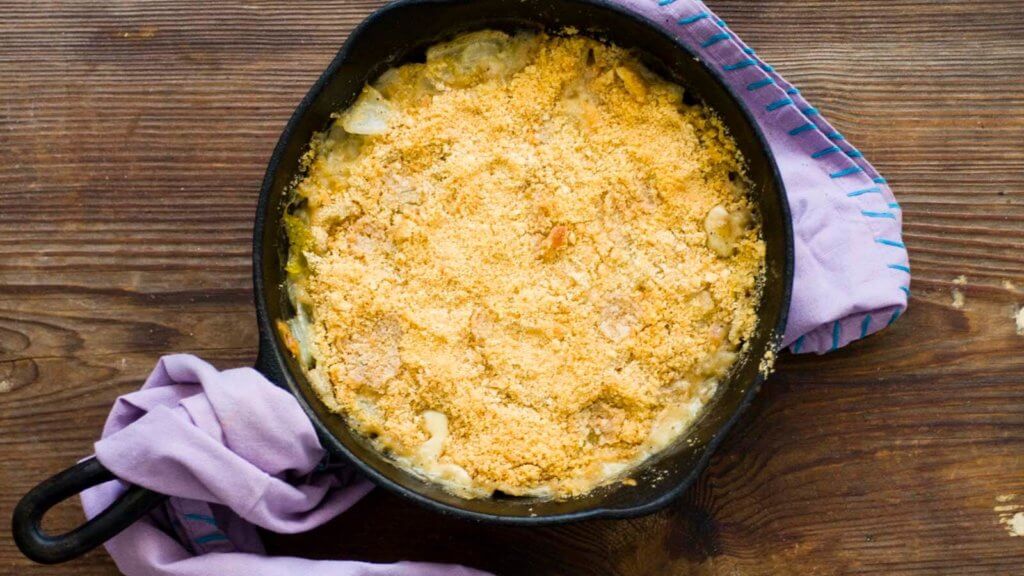 This classic scalloped dish involves baked sliced onions nestled in a creamy sauce that's topped with cheese and/or crumbs. To liven it up, green chiles have been added to the mix.
Hot dogs and jalapeño potato chips are added to a creamy macaroni and cheese. A bit uncouth, perhaps, but also hearty and delicious. Crunchy, creamy, snappy, and hot!
A comforting, cheesy Tex-Mex casserole made with black-eyed peas, hominy, and bacon. Terrific for cooler days and New Year's Day!
Smoky and sweet baked beans made with Dr Pepper and bacon. Welcome at backyard gathering and potlucks, as they make a fine companion to ribs, brisket, or any other smoked or grilled meats.
Black-eyed peas are slowly cooked until tender in a smoky, spicy broth rich with jalapenõs and bacon. A delicious side dish that's also perfect for celebrating the New Year.