Cherry lime Dr Pepper salad
If you flip through most Texas cookbooks published in the last century, you'll find recipes for congealed salads. Simply put, this is a salad is made with fruit, nuts, and gelatin. This longtime favorite was once a standard at most potlucks, church suppers, holiday dinners, and backyard barbecues. Whether the salads were pink, red, or green (or perhaps some combination of all three), these salads always took a place of pride on the table.
My family usually has at least one at every gathering, but this seems to be the exception and not the norm. Unfortunately, the congealed salad no longer occupies its esteemed place on the Texan table, and you just don't see them nearly as often as you did back in the day.
Sure, I can understand some people's aversion to making a salad with flavored boxed gelatin that is chock full of sugar, artificial colors, and other dreadful ingredients. But it's simple to make a congealed salad with unflavored gelatin and any combination of liquid. And quite frankly, these salads not only taste better but are also healthier, too.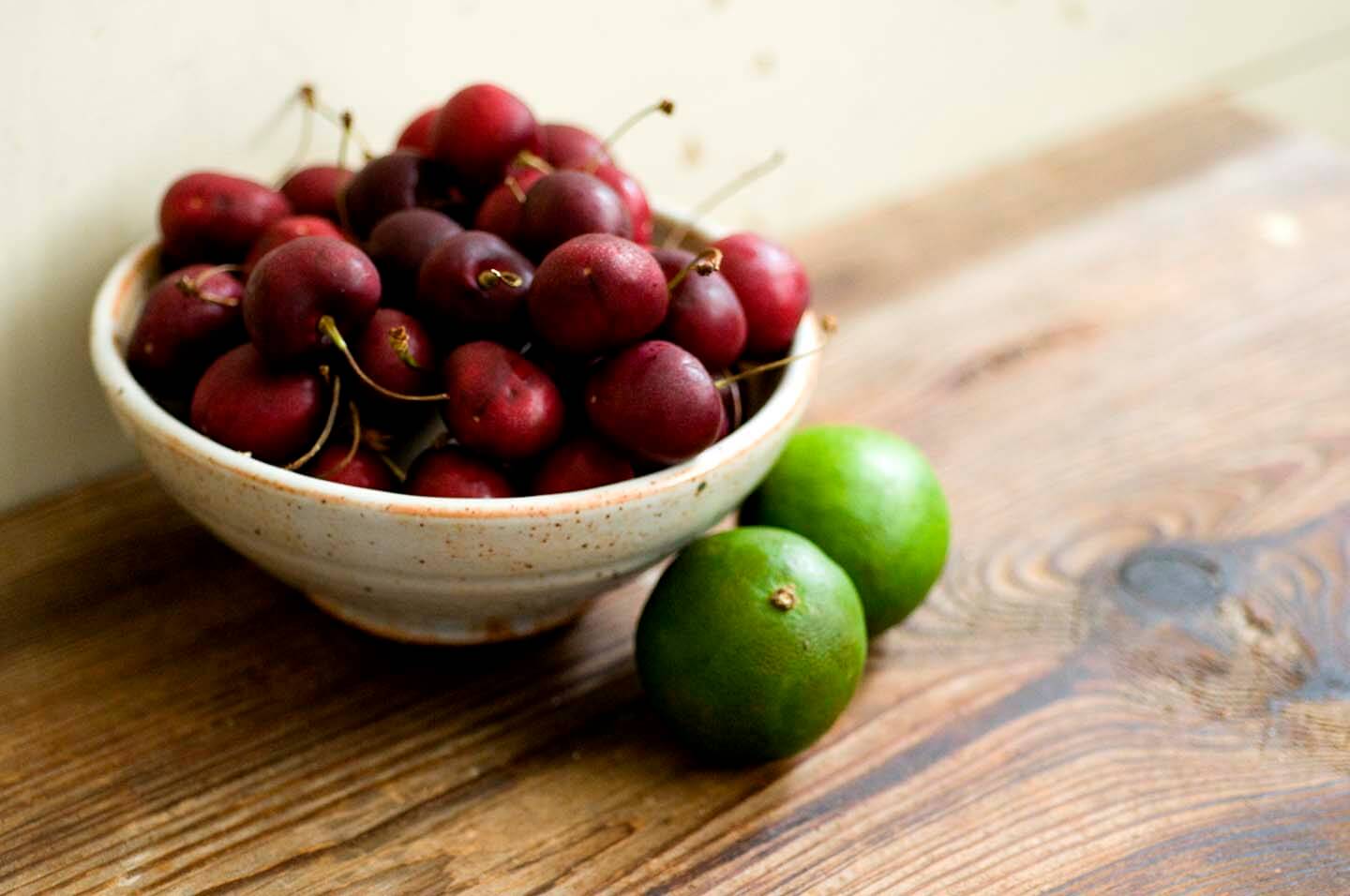 One stalwart of the congealed salad tradition is the Dr Pepper salad (or Coke salad if your people were more inclined that way). As the name implies, the salad is made with said soda, and usually some combination of cherries, nuts, and cream cheese. A topping of whipped cream would not be unheard of if you were feeling especially fancy.
When I was telling my grandma that I would be making a Dr Pepper salad for the Fourth of July and discussed with her the traditional ingredients, she laughed and said, "Is this a salad or a dessert?" Indeed, that is a good question. Especially when you consider most Dr Pepper salads are made with cherry pie filling, sweetened red gelatin, along with Dr Pepper. That's an awful lot of sugar for a side dish, and so I was curious if it would be possible to make a Dr Pepper salad with more natural ingredients instead.

Using plain gelatin, I whipped up a combination of tart cherry juice, lime juice, and Dr Pepper for my liquid base. (Now, you may argue at this point that Dr Pepper isn't exactly a health food, but I did use cane sugar Dr Pepper, which is slightly more virtuous. And in any case, you certainly can't have a Dr Pepper salad without the namesake ingredient!)
Because cherries are in season, I stirred in some ripe cherries, though one could also add sliced plums, blueberries, and/or strawberries, too. And finally, I threw in some pecans for crunch and lime zest for brightness. After a few hours, my concoction had turned into a slightly wobbly fruit salad with juicy bursts of cherries in each bite. It was definitely fun, and could easily be served at the end of the meal, but because it was made with fresh juices and fruits, you didn't feel decadent eating it as a side dish instead.
When it comes to congealed salads, I always love a fancy one that's been molded into a pretty shape. But because my plan is to transport my Dr Pepper salad, I put them into little half-pint Mason jars, which makes the salad both ready for traveling and serving. Though this recipe can be set up any way that you choose.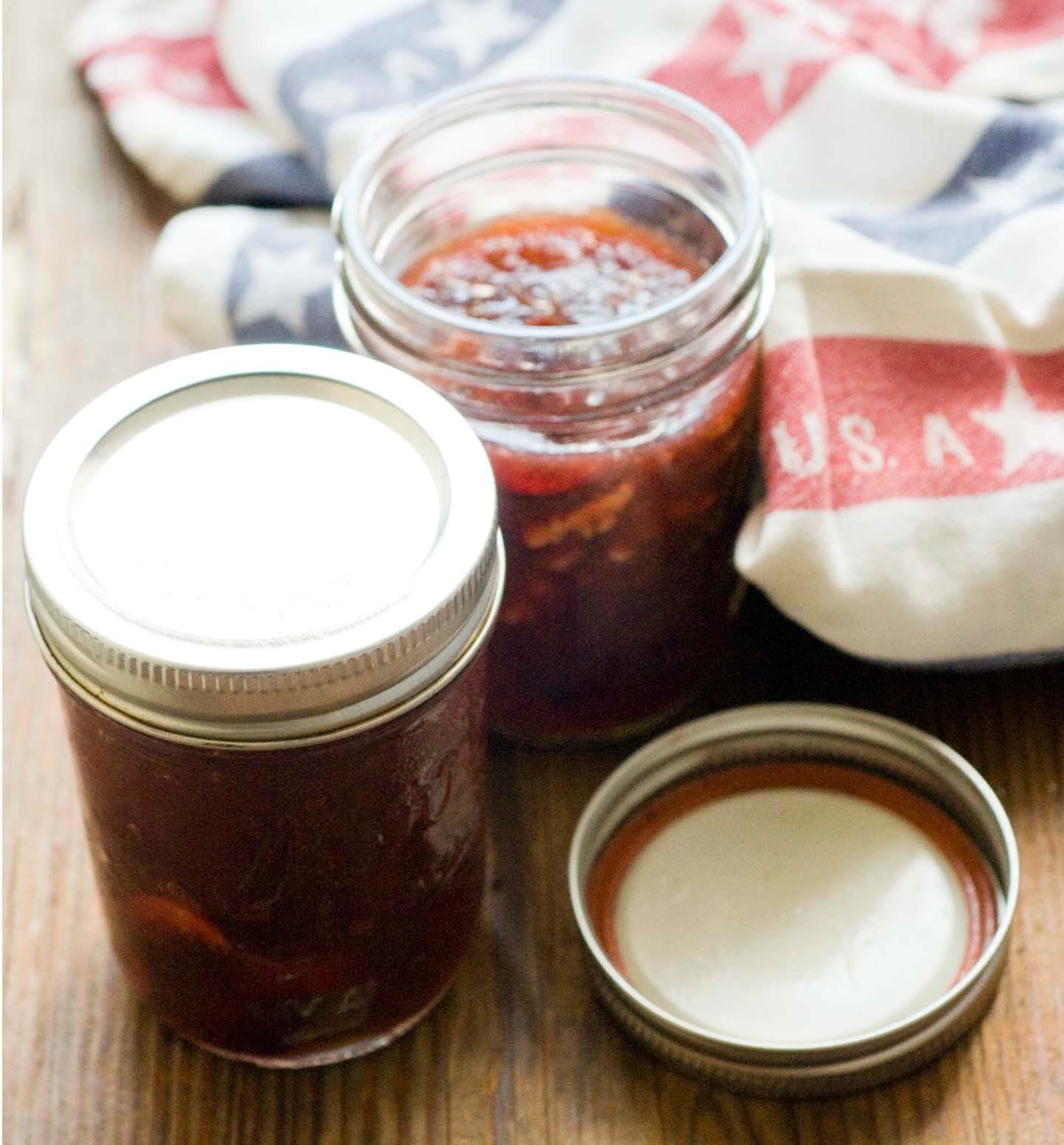 Once when I was making Dr Pepper pulled brisket, my grandmother suggested that a soda salad would make a fine accompaniment. And indeed it does. Cherry lime Dr Pepper salad is a refreshing addition to any backyard gathering, and will make young and old smile as the enjoy each cool and luscious bite.
Cherry lime Dr Pepper salad
Ingredients
2 1/2

cups

cherry juice

1 1/4

cups

Dr Pepper, preferably sweetened with cane sugar

1/4

cup

freshly squeezed lime juice (juice from about 2-3 limes)

1-2

tablespoons

granulated sugar, optional

4

envelopes unflavored gelatin

1

pound

sweet cherries

1

cup

chopped pecans

1

tablespoon

lime zest
Instructions
Stir together the cherry juice, Dr Pepper, and lime juice. Taste and if it's not sweet enough for you, add the optional sugar.

Pour all but 1 cup of the liquid into a pot and bring to a boil. As the liquid in the pot is heating, add the gelatin to a large mixing bowl and pour over it the remaining 1 cup of liquid. Whisk together the gelatin and liquid until it's well combined and let it thicken and get slightly bubbly.

When the liquid in the pot comes to a boil, pour it into the mixing bowl with the gelatin, whisking again until well combined. Cover the bowl and place the bowl in the refrigerator for 1 hour, to allow the gelatin to thicken a bit.

While the gelatin thickens, remove the pits and stems from the cherries and then cut each cherry into quarters. After an hour, the gelatin should be slightly thickened. Stir the cherries, pecans, and lime zest into the gelatin until well combined, and then pour the gelatin into an 8-cup mold, or if using Mason jars, you can now evenly divide the mixture between 4 pint jars, 8 half-pint jars, or 16 quarter-pint jars, filling the jars about 2/3 full.

Cover and refrigerate until firm, at least 3 hours. Serve chilled.