Pimento cheese deviled eggs
A reader recently emailed me, asking for my deviled egg recipe. In her letter, she explained she was at work and had left my book at home. While she had hoped to find the recipe on my site, after poking around she noticed it wasn't there.
In my reply, I said that to keep the books interesting, I include plenty of recipes that aren't on my site. She said she understood, but added: "It doesn't have to be the same recipe—there are many ways to make deviled eggs." And this is very true.
Deviled eggs are one of those foods that you'll see at most Texan gatherings—from birthdays to funerals, from Christmas Eve dinners to Fourth of July picnics. They are timeless.
They are also easy to prepare, as evidenced by the fact they were one of the first things that I cooked on a regular basis. When I was young, I'd come home from school, boil an egg or two, scoop out the yolk, mash it with lots of mustard, a little bit of mayonnaise, a dash of Worcestershire, and then go to town with the spice cabinet. Deviled eggs made for a very fine (and fun) snack.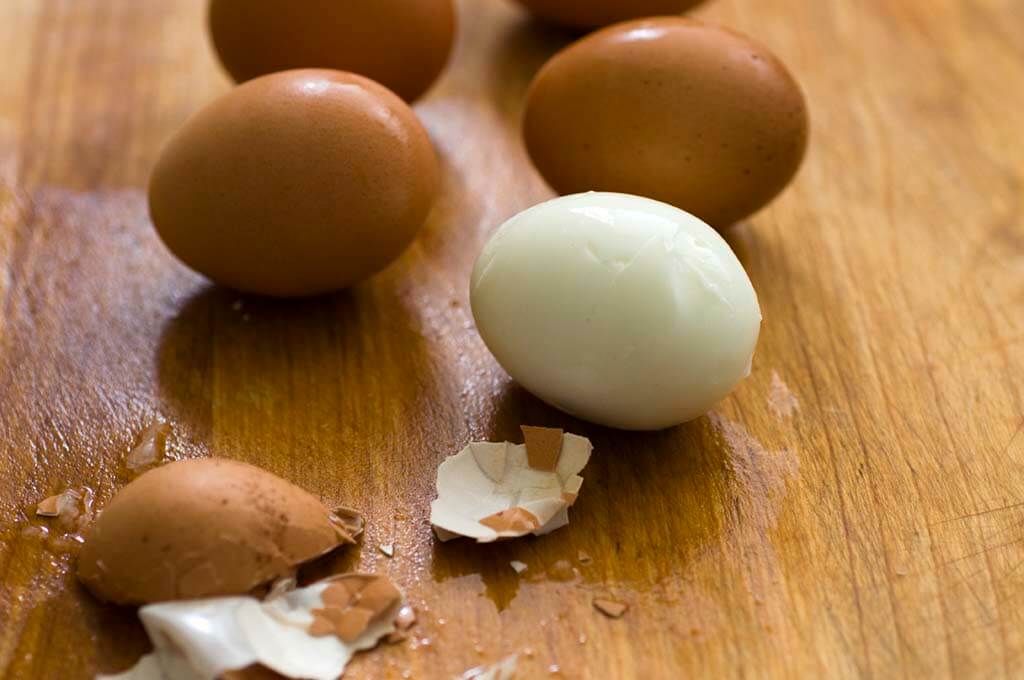 It's probably their simplicity and ubiquity that made me ignore them for so long in this space. And yet, even though I have a recipe in my first book (and there will be another in my second book), as my reader noted, there is no shortage of good ways to make a deviled egg.

In doing some research on another topic that is dear to many of our hearts—pimento cheese—I learned this cheese spread was once commonly made with hard-boiled egg yolks. I tried making a batch in that fashion, but it wasn't quite what I was used to eating. Though when you turned it around and made pimento cheese part of a stuffed, hard-boiled egg, it suddenly made more sense.
Pimento-cheese deviled eggs. Does it get much better than that? No, not really. And making these deviled eggs takes no time at all, especially if you're like me and forgo doing any fancy piping with the filling.
With these eggs, I haven't taken too many liberties—I've just used my family's basic filling and then thrown in some chopped jarred pimientos and a splash of their brine, some cheddar, a little bit of garlic, a little bit of onion, and then finished it off with a sprinkle of paprika and cayenne for heat and color—they are called deviled, after all.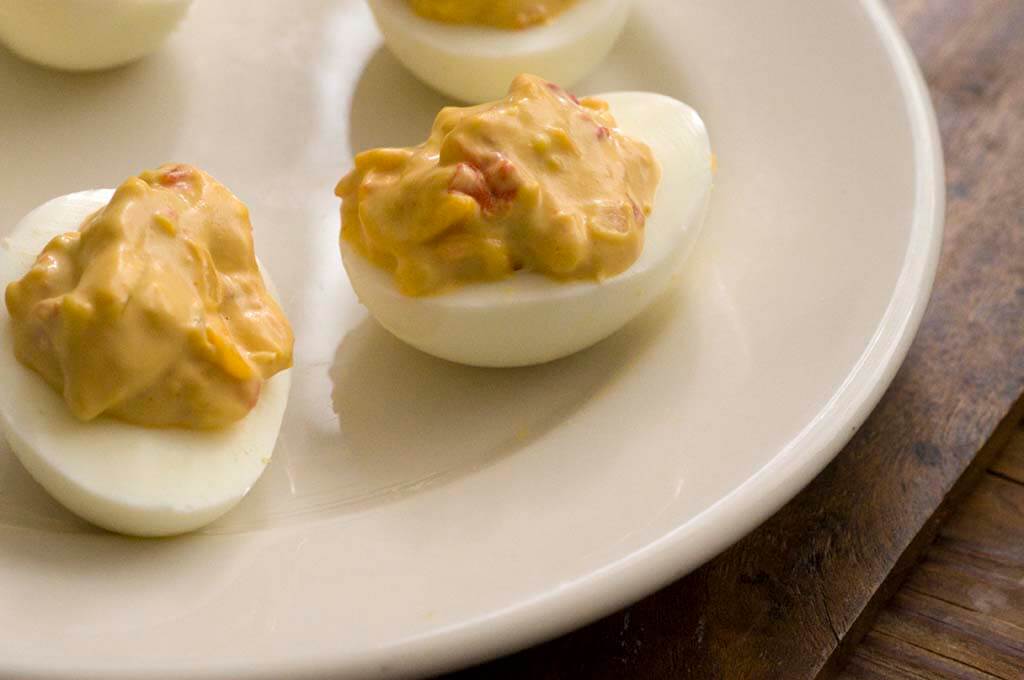 So if you're heading to a potluck, a picnic, or just hanging out with your family and friends, these pimento cheese deviled eggs will be a popular addition. And they will certainly make most folks smile.
—————
Would you like more Homesick Texan? Well, I've started offering additional recipes for paid subscribers to help with the costs of running the site. While I'm not taking anything away, if you'd like to support Homesick Texan and have access to exclusive, never-seen-before subscriber-only posts, please consider becoming a member; annual subscriptions are as low as $25. Thank you for reading, your consideration, and your support!
—————
Pimento cheese deviled eggs
Ingredients
6

large hard-cooked eggs, peeled and cut in half lengthwise

2

tablespoons

yellow mustard

2

tablespoons

mayonnaise

1/4

teaspoon

Worcestershire sauce

1

clove

garlic, minced

1

tablespoon

grated white onion

1/4

cup

shredded Cheddar cheese

2

tablespoons

jarred pimientos, diced

1/2

teaspoon

jarred pimiento brine

1/4

teaspoon

cayenne

Salt

Paprika
Instructions
Scoop the yolks out from the eggs into a bowl and mash until smooth. Stir in the mustard, mayonnaise, Worcestershire sauce, garlic, onion, cheddar cheese, pimientos, pimiento brine, and cayenne. Adjust seasonings and add salt to taste.

Scoop or pipe mixture into halved eggs and sprinkle with paprika and/or cayenne, if you like.
Notes
There are countless ways to boil eggs. My favorite is to place the eggs in a single layer, cold from the refrigerator, into a large pot. I then cover with at least 1 inch of water, bring the pot to a boil uncovered, then cover the pot, remove from the heat, and let sit for 17 minutes. After this time, immediately remove the eggs from the pot and place the eggs in an ice-water bath for at least 30 minutes. Older eggs will be easier to peel, and if you're organized you can turn the eggs on their side the night before so the yolks will be centered in the white.