Stuffed pumpkin with cheese, bacon and chipotle chiles
The day before I left for my Texas tour, I made an incredible dish. It was a baked pumpkin stuffed with bread, Gruyere, sharp white cheddar, bacon, chipotle chiles, cream and garlic. After spending some time in the oven, it emerged filled with a rich, savory and spicy filling that was perfect for spooning onto a plate as an autumnal side dish. I was smitten.
After taking photos and writing down my changes to the two recipes I adapted (one from Dorie Greenspan and another from Ian Knauer), I packed my suitcases and focused on signing books instead of blogging. My goal had been to share this with you from the road, but between events I was simply too busy to write. Any mention of it would have to wait.
In my mind, pumpkins are most associated with Halloween and when October ended, I thought I'd missed my opportunity. But when I told my mom about the stuffed pumpkin she said, "We should serve that at Thanksgiving!" And she's right—it's not too late and indeed we do!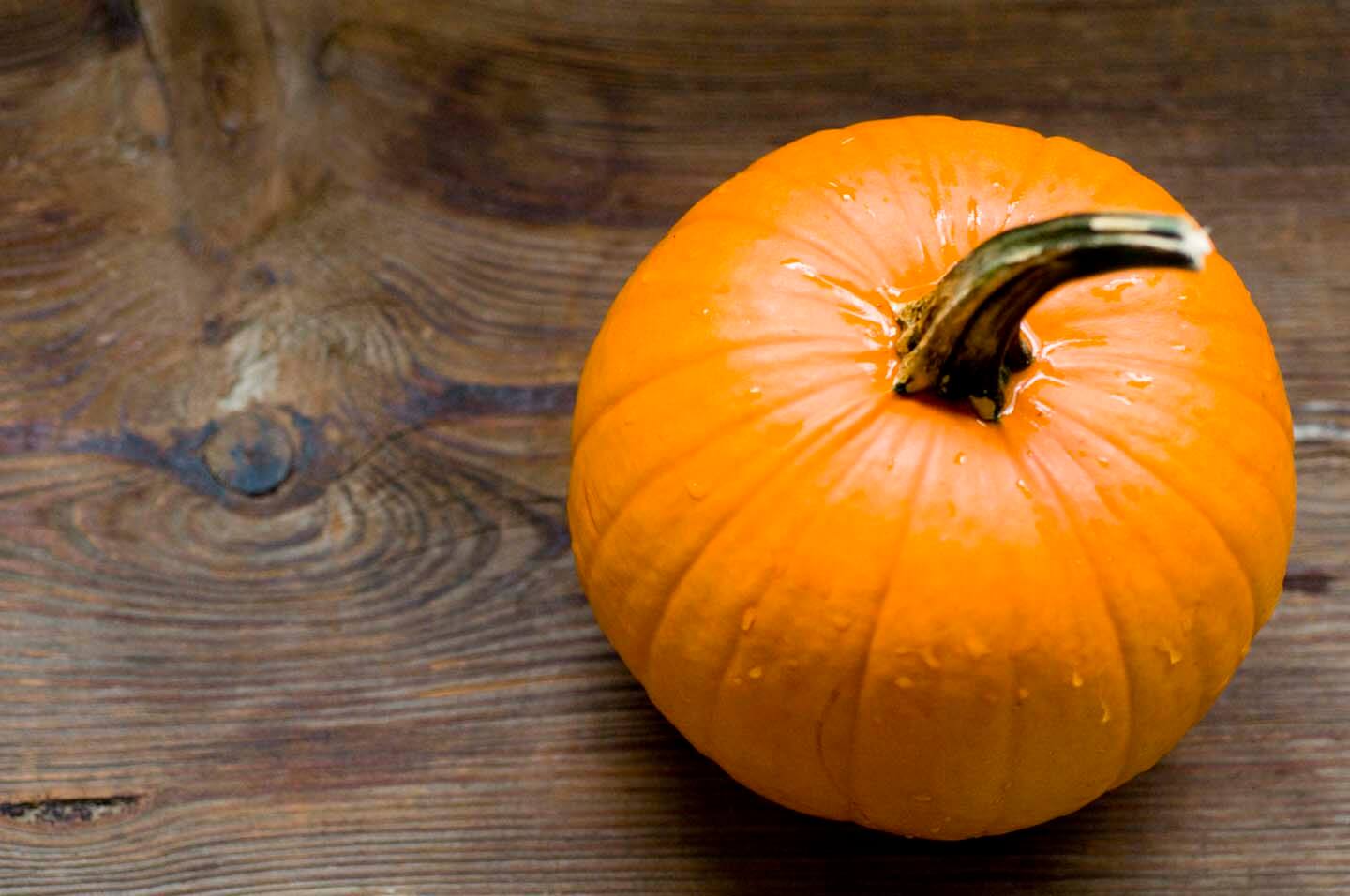 Before we continue talking about this pumpkin, however, please allow me to say a few words about my time in Texas. I can't tell you how incredible it was meeting so many of you! When you write for a living, you spend much of your time alone in front of a computer, so being able to go out and hear your stories and match faces to familiar names was extremely edifying. What a friendly, smart and generous bunch y'all are!

A big thank you to all who made it out to the events—seeing you definitely made my day! (If you weren't able to attend and you'd like a signed copy of my book, head on over to my book page for information on how to order one.)
Now back to that pumpkin. They are still in season and if you're looking for something dramatic to share at the table, then this cheese-stuffed pumpkin with bacon and chipotle chiles will definitely bring both smiles and sighs. Mom had suggested we serve it at Thanksgiving as an appetizer, which will work. But I think it could make for an unusual take on dressing, too.


If you're a fan of nutty melted cheese, crisp bacon and smoky chipotle chiles, then there's no need to wait until Thanksgiving to enjoy this pumpkin. Sure, it takes some time to bake, but the preparation is a snap. And with just a little planning you can have a festive dish that will bring light and warmth to the table as the days grow shorter and darker.
Stuffed pumpkin with cheese, bacon and chipotle chiles
Ingredients
One 3-to-4 pound pumpkin

Salt and black pepper to taste

4

ounces

French bread, cut into 1/2-inch cubes

1/4

pound

(1 cup) Gruyere, shredded

1/4

pound

(1 cup) white cheddar, shredded

4

cloves

garlic, minced

1

or 2 chipotle chiles en adobo, diced (depending on how fiery you want it)

1/4

pound

cooked bacon, crumbled

1/4

teaspoon

ground cumin

Small pinch of nutmeg

1/2

cup

heavy cream or half-and-half

French bread slices, for serving
Instructions
Arrange a rack in the center of the oven and preheat the oven to 350° F. Line a 9×13 casserole pan or baking pan with foil or parchment paper.

With a sharp knife, cut a circle around the pumpkin stem about 1 inch away from the stem. Remove the top and clean out the seeds and stringy bits from inside the pumpkin. (You can save the seeds for roasting, if you like.) Lightly salt and pepper the inside of the pumpkin.

Toss together the bread cubes, shredded Gruyere, shredded cheddar, garlic, diced chipotle chiles and cooked bacon, and stuff into the pumpkin. Stir the cumin and nutmeg into the cream, adding a bit of salt and black pepper to taste. Pour cream mixture into pumpkin over bread and cheese.

Place the top back on the pumpkin, and place the pumpkin into the baking pan. Bake for 1 1/2 hour to 2 hours or until filling is brown and bubbling. To serve, remove the top and spoon out portions of the filling along with bits of the cooked pumpkin. You can either leave it in the pan, or by using the foil or parchment paper, you can carefully lift it out of the pan and place it on a platter. Serve warm with sliced French bread for serving.