A reader once wrote and asked: "My concern is deviled egg recipes that don't contain vinegar, including yours. My mom taught me that…
"An El Paso classic," touted the postscript on an intriguing-sounding recipe. The dish called for roasted long-green chiles, bacon, and a pound and…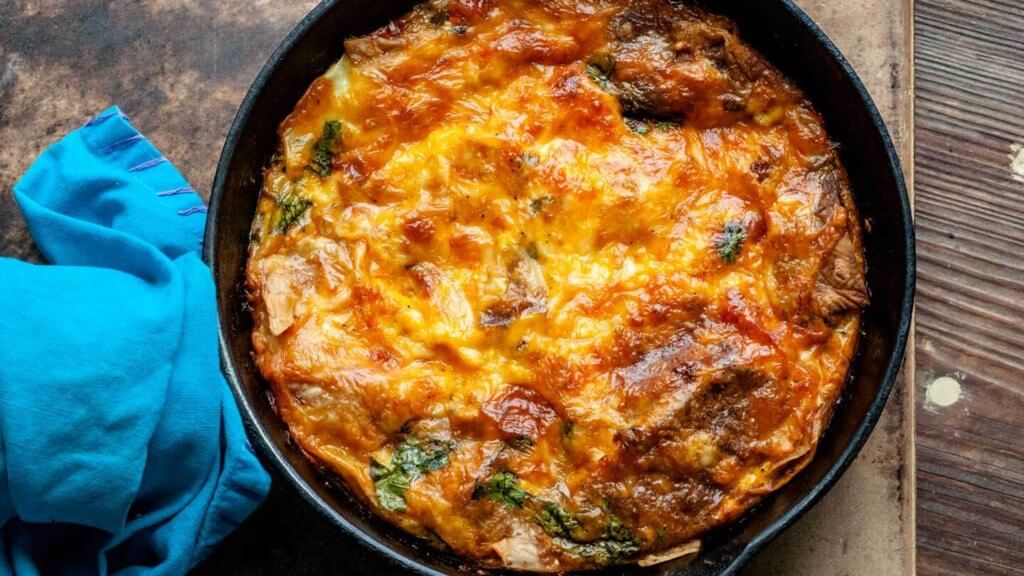 When my Oregon family of homesick Texans gets together for a festive weekend brunch, often my dad will make a big batch of…
The first time I went to Tejas Chocolate & Barbecue in Tomball, I loaded up on the usual favorites—tender moist brisket, juicy sausage,…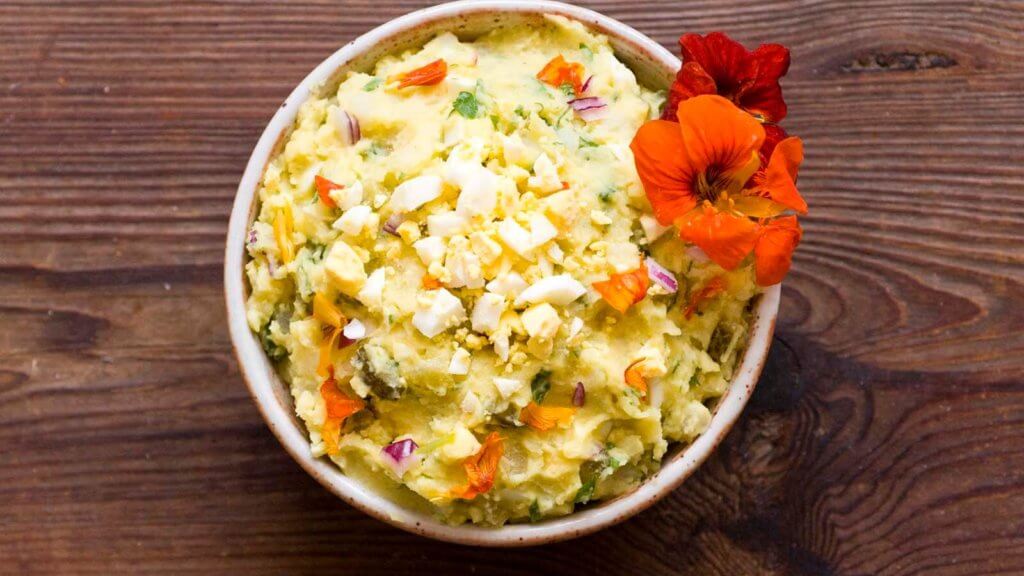 A mustard-based Texas mashed potato salad recipe from the 1800s. The interesting addition of peppery nasturtium flowers, while optional, adds both color and kick.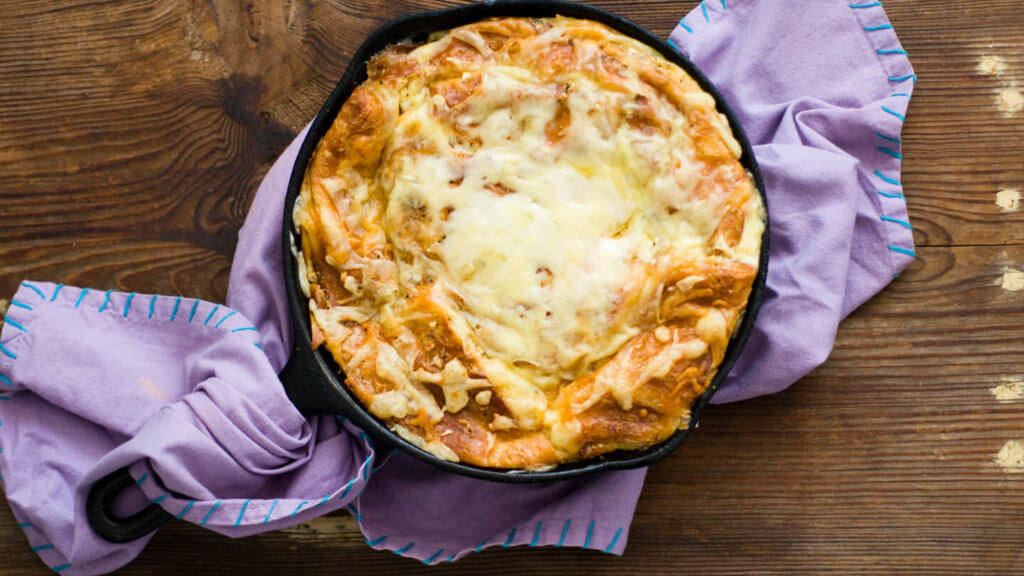 Croissants, eggs, ham, and cheese are baked together to make a tender, savory casserole. It's perfect for breakfast, but with a side salad it works well as a lunch or supper, too.
When I hear bad news, my first inclination is to eat. While that's perhaps not the most constructive way to deal with stress,…
Peaches and pecans spiced with cinnamon and vanilla are nestled in a custardy pancake that's a cross between baked French toast and peach cobbler.
Spicy chorizo sausage, jalapeños, scrambled eggs, and Monterey Jack cheese are baked until bubbling on top of a flaky biscuit crust in this breakfast pizza.
A reader recently emailed me, asking for my deviled egg recipe. In her letter, she explained she was at work and had left…