Carrot soufflé, Texas style
The first time I went to Tejas Chocolate & Barbecue in Tomball, I loaded up on the usual favorites—tender moist brisket, juicy sausage, and pork ribs. The woman behind the counter asked if I wanted any sides, recommending I try the carrot soufflé.
"Carrots?" I asked. "That seems strange." The man behind me joined the conversation, saying he thought it was the finest vegetable dish in Texas. Others in line also shared their approval and with those hearty endorsements, an order was placed.
Now, clearly carrots are not a traditional accompaniment to barbecue and before that trip to Tejas, I can't recall a time when I'd seen carrots on a barbecue menu, either cooked, in a salad, or pickled. But when enough people insist on trying a certain item then I can't help but follow suit.
The barbecue arrived in all its pepper-crusted smoky glory, and it was some of the best I've ever had. But surprisingly, that slice of carrot soufflé was what I kept returning to. When I cut into it with my fork, it was soft yet firm, like a dense custard or flan.
The flavor was a combination of sweet and savory, as you could taste the carrots but there were also hints of spice such as vanilla, cinnamon, and nutmeg. It worked well as a side dish, but it wouldn't be a stretch to serve it for dessert, too. I loved it and ordered another slice to go. It had stolen the show.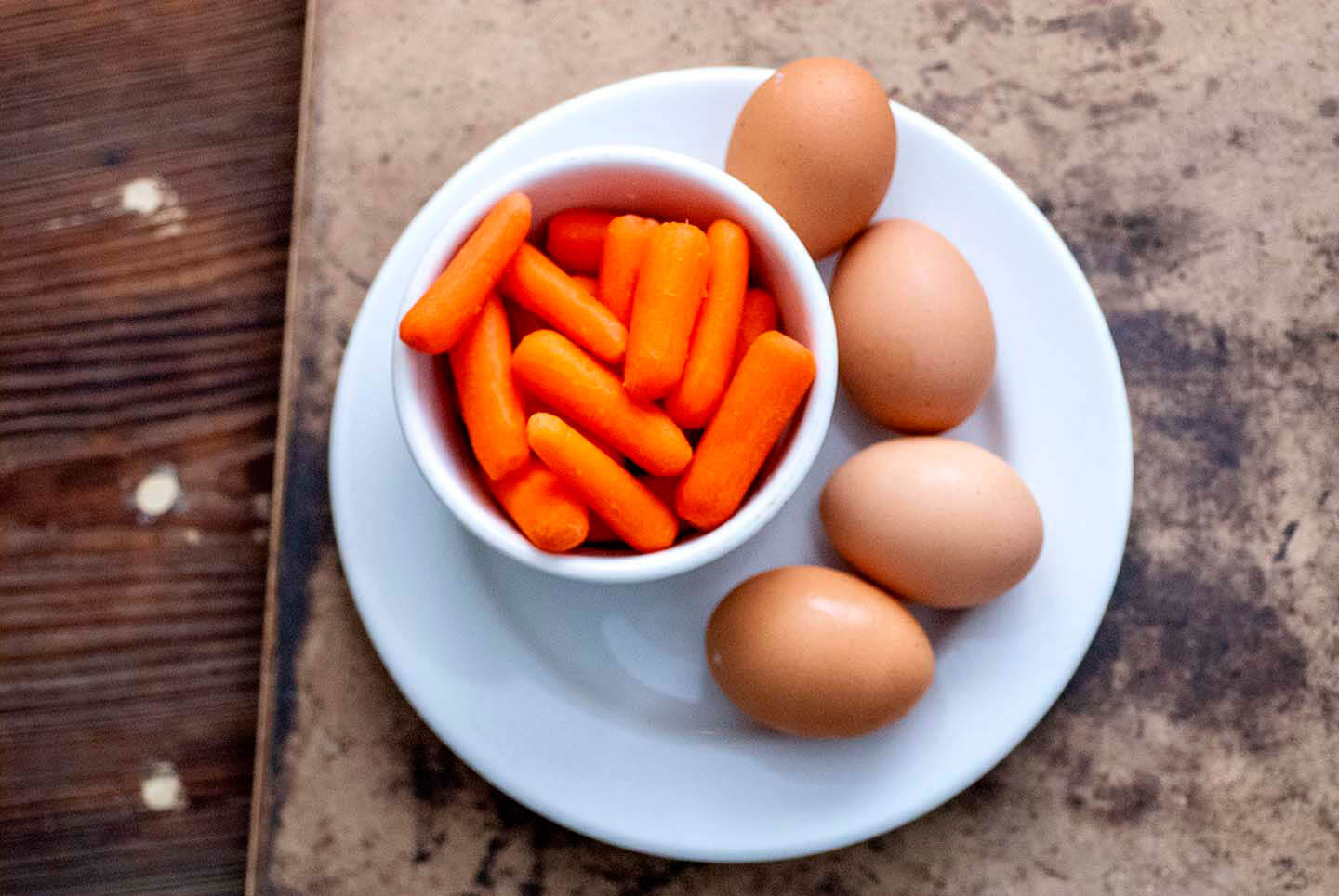 I've since returned to Tejas on many occasions and one of the things I enjoy about the restaurant is their rotating series of barbecue specials, which I'm always keen to try. But one standard order remains and that's their carrot soufflé.
The last time I was there I brought one back to my mom's house and spent some time trying to figure out how it was made. (When I'd asked the owner for the recipe, he was pleased I enjoyed it but wouldn't reveal its secrets.)
Clearly, there was an egg base, which is how all soufflés are prepared. This one, however, wasn't as light as others and I figured that there may be some flour in it as well, along with the carrots and spices.
I began to research carrot soufflé recipes, and the dish has a long history of appearing on Texas tables. One 1939 article from a Denison, Texas newspaper even said that carrot soufflé made a fine accompaniment to beef. I would have to agree.
Up until the 1980s, however, the recipes I saw were always filled with onions and cheese and none matched the flavors I was getting from Tejas's rendition. Then I read that carrot soufflé was a popular side dish at the Piccadilly Cafeteria in Louisiana. I found its recipe and it had the vanilla, the sugar, and the spices.
There were also recipes in Texas Jewish newspapers starting in the 1980s, with the carrot soufflé recommended as an accompaniment to a brisket dinner for Rosh Hashanah. The two recipes were similar, so I tinkered with it and discovered that it was very close to what I had been served.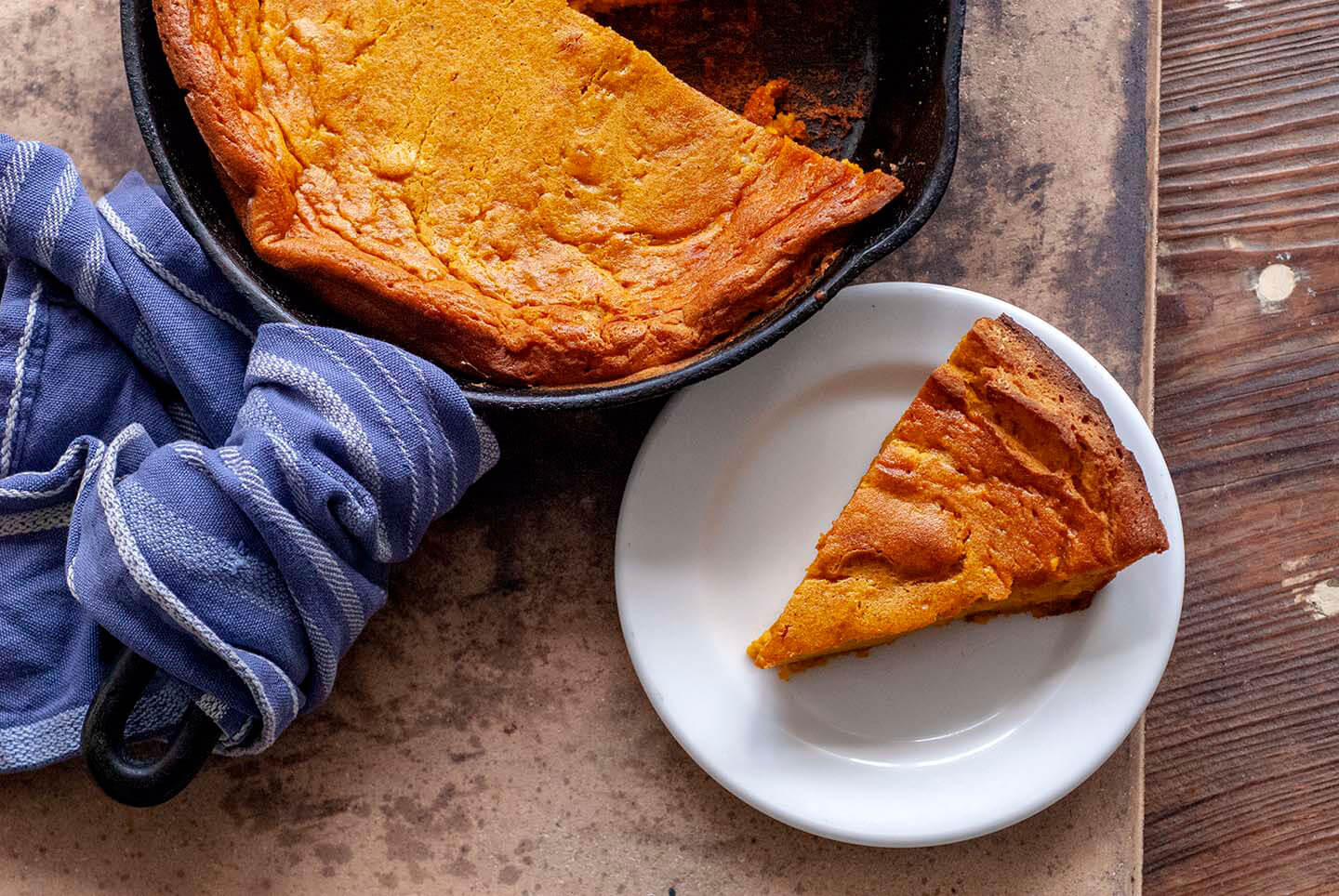 Now, my thoughts when I had the carrot soufflé for the first time was that this would make a fine addition to my family's Thanksgiving table. While traditional soufflés require one to separate the eggs, this recipe is quick and easy and you simply throw the ingredients into a blender, puree until smooth and fluffy, pour it into a pan, and bake.
It's a simple technique that yields a comforting yet unusual counterpoint to roasted and smoked meats. And it doesn't get much better than that.
—————
Would you like more Homesick Texan? Well, I've started offering additional recipes for paid subscribers to help with the costs of running the site. While I'm not taking anything away, if you'd like to support Homesick Texan and have access to exclusive, never-seen-before subscriber-only posts, please consider becoming a member; annual subscriptions are as low as $25. Thank you for reading, your consideration, and your support!
—————
Carrot soufflé, Texas style
Ingredients
1

pound

baby carrots or 1 pound peeled carrots, chopped

½

cup

(1 stick) unsalted butter

¼

cup

all-purpose flour

1

teaspoon

baking powder

1/2

cup

granulated sugar

1/4

cup

brown sugar

2

teaspoons

ground cinnamon

1/2

teaspoon

ground ginger

1/2

teaspoon

kosher salt

¼

teaspoon

ground nutmeg

1

teaspoon

vanilla extract

3

large eggs, beaten
Instructions
Place the carrots in a pot, cover with water, bring to a boil, then turn the heat down to medium and cook until fork tender, about 20 minutes.

Drain the carrots and place half in a blender. Place on top of the carrots the stick of butter then top with the remaining carrots.

Preheat the oven to 350°F and lightly grease a 2-quart baking dish or cast-iron skillet.

When the butter has melted and the carrots have stopped steaming, add to the blender the flour, baking powder, granulated sugar, brown sugar, cinnamon, ginger, salt, nutmeg, vanilla, and eggs. Puree all the ingredients in the blender until fluffy and smooth, then pour into the prepared dish.

Bake uncovered for 50-55 minutes or until the casserole is puffed and the top is lightly browned. Serve warm, though it's also good at room temperature or even cold.