Ninfa's spicy pickled carrots recipe
Spring in New York City can be tough. One day it will be bright and shiny weather, no jacket required. But just when you're packing away your heavy coat, the next day will bring freezing rain and snow. The farmers' markets reflect this instability by refusing to offer anything but the same old turnips, potatoes and carrots that have been there for the past few months.
But you know what? That's okay, as I've got a big batch of Ninfa's spicy pickled carrots to snack on right now.
Ninfa's pickled carrots are not on the menu, but they've been offering them for as long as I can remember. When you go to Ninfa's, you have to ask for these carrots as they're served by request only. But when you say, "I'd like the carrots, please," the server will nod and smile, as if the two of you are privy to a delicious secret.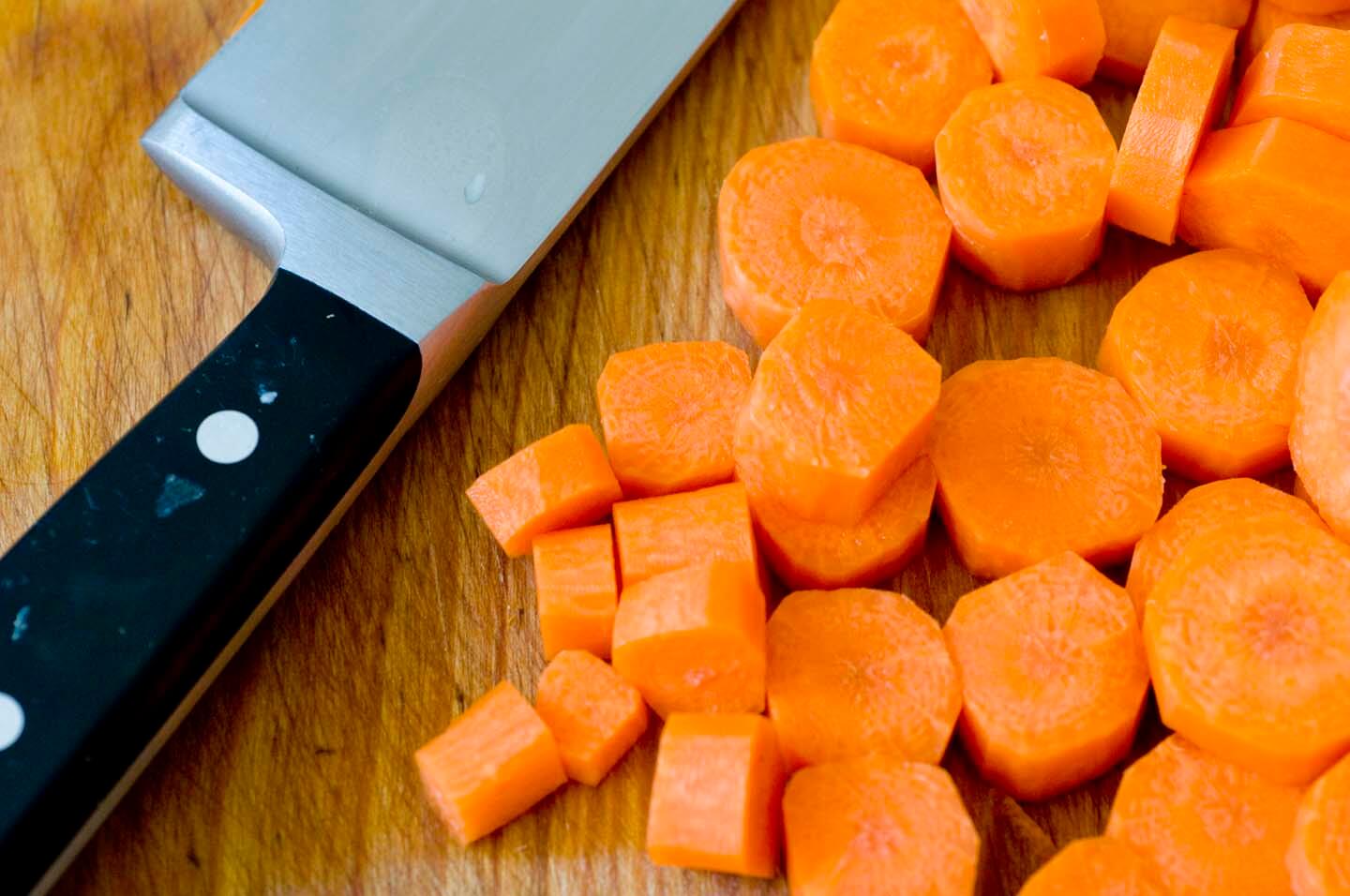 What makes these carrots so special? Well, they're tender yet crisp rounds that have been marinated in a tangy, earthy blend of vinegar, oregano, cumin, onions, and chiles de arbol. A few slices of jalapeño are added for extra heat, but unlike other escabeches, carrots play the leading role.

Apparently, Ninfa's on Navigation now offers a fajita burger (which I'm eager to try), and they serve the carrots on the side. This is a brilliant choice, as I've long added a few of the pickled carrots to my tacos al carbon as a way to balance out the richness of the beef. But why they don't automatically serve the carrots with every meal is still a mystery, as along with Ninfa's green sauce these spicy carrots help complete the meal.
A few years ago, the Houston Chronicle published the recipe for the carrots, noting that the proper name for the dish is curtido. (Who knew?). I've been sitting on that recipe for quite some time, but I finally whipped up a batch and was pleased at what a snap they are to make. In no time, my kitchen began to smell like a Tex-Mex joint and Houston didn't seem so far away.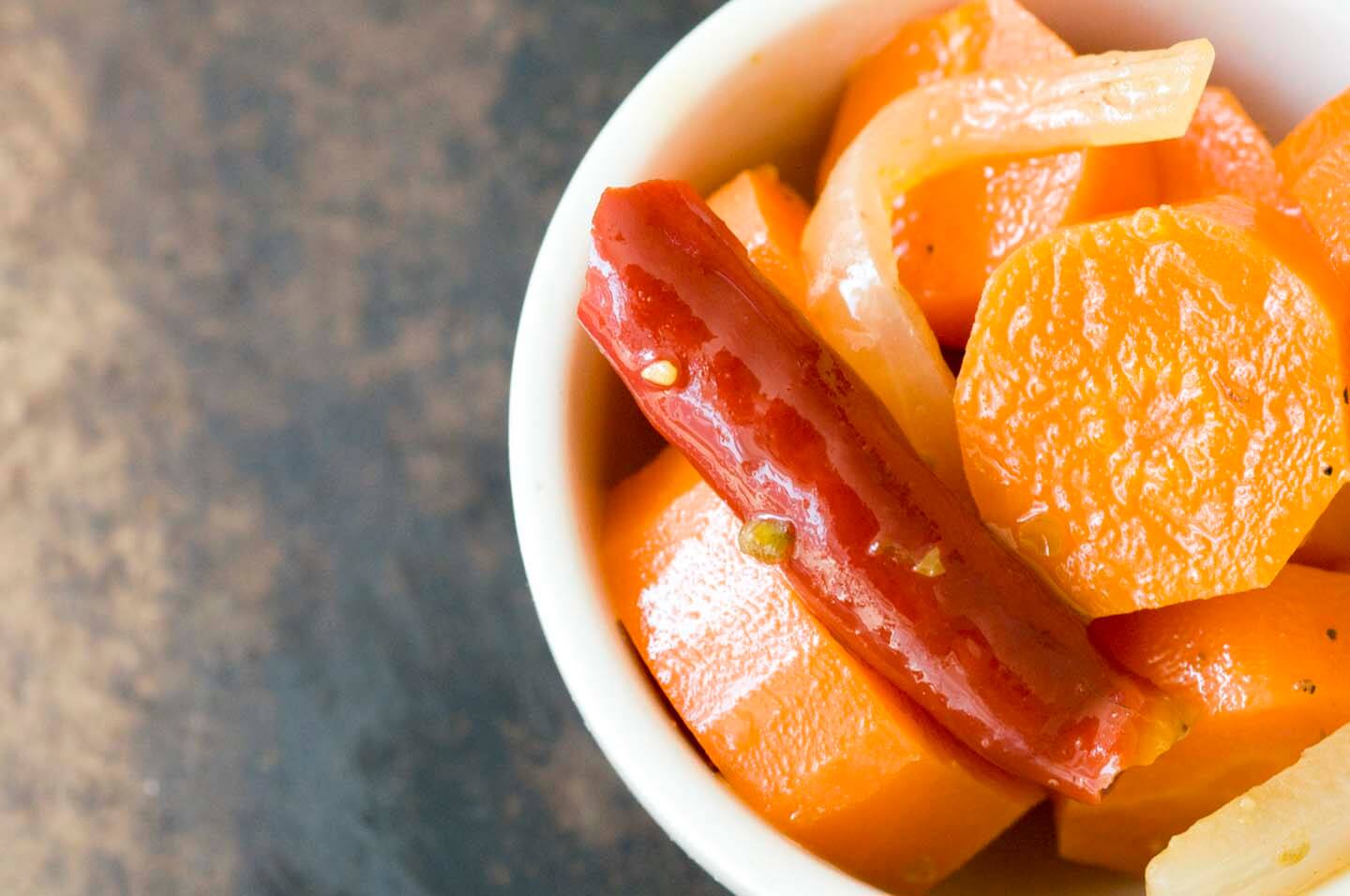 Now, this recipe packs quite a lot of heat—heck, even my fireproof palate was slightly singed after eating them—so please proceed with caution if you're sensitive to that, and perhaps cut back on the chiles. But despite the fire, the flavor is just as I remembered it—peppery, soulful and bright. And while I wait for spring to finally get here, snacking on these spicy pickled carrots will be a fine way to patiently bide my time.
Ninfa's spicy pickled carrots
Ingredients
1

cup

water

1/4

cup

vegetable oil

2

cups

white vinegar

1

ounce

chiles de arbol, stems removed

1

teaspoon

ground cumin

1

teaspoon

oregano

1

teaspoon

black pepper

1

teaspoon

kosher salt

1

pound

carrots, cut into thin rounds

1/4

cup

slivered onions

1

garlic clove

1

jalapeño, seeds and stem removed, sliced
Instructions
In a medium-sized pot, add the water, vegetable oil, vinegar and chiles de arbol. Bring to a boil and then turn the heat down to medium. Cook for 5 minutes, uncovered.

Add to the pot the cumin, oregano, black pepper and salt. Continue to cook on medium for 5 more minutes. Add the sliced carrots, onions, garlic and jalapeño, and cook for 10 minutes, or until the carrots are your desired texture. Taste and add more salt if you prefer.