If you were in Houston in the 1980s, it was hard to escape the ubiquitous tacos al carbon. Ninfa Laurenzo—of the eponymous Ninfa's—made them her signature dish and as with her green sauce, many Houston Mexican restaurants soon added these tacos to their menus as well. Tacos al carbon became a defining characteristic of Houston Tex-Mex
But what exactly are tacos al carbon?
The term al carbon is the Spanish phrase for cooking over coal, so you should expect grilled meats inside a tortilla. If you have tacos al carbon in Mexico, you will indeed find a variety of meats wrapped in either corn or flour tortillas depending on where you are geographically. But in Texas tacos al carbon came to mean one thing: cuts of grilled beef, nestled in a fluffy flour tortilla.
But wait, isn't that a fajita? Now, this is where it gets confusing. As I understand it, the difference between fajitas and tacos al carbon is very little. Fajitas, which translates to little belts, are traditionally made with the tough diaphragm cut of beef known as skirt steak, which is long and narrow, indeed like a belt (though not so much like a skirt, strangely enough).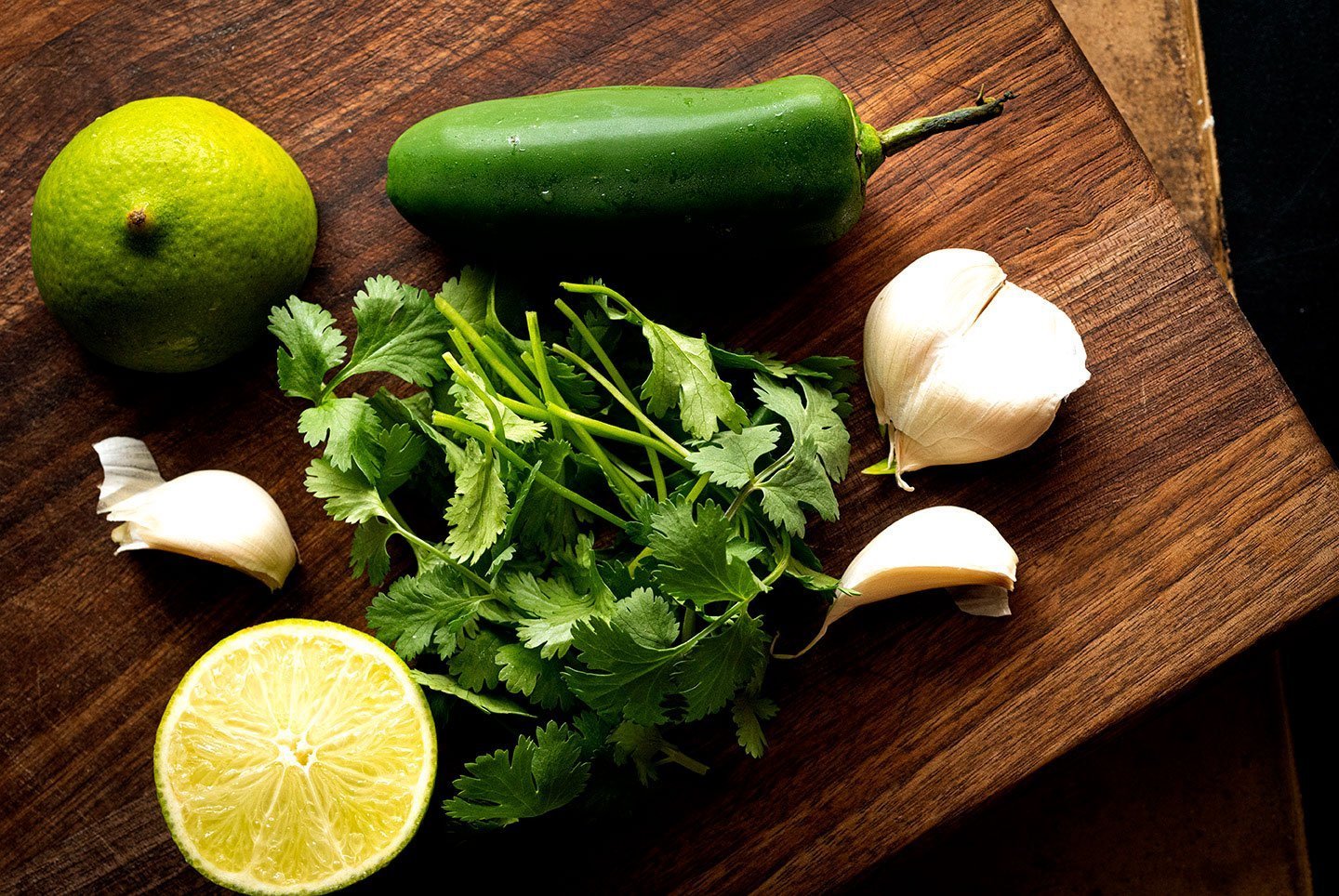 The meat is often marinated and then grilled or griddled, and it's served with a prescribed array of condiments such as guacamole, pico de gallo, sour cream, and a stack of flour tortillas, all used to roll your own tacos. And yes, you can make fajitas, the dish, out of shrimp or chicken, but since the word itself refers to the cut of beef, technically those renditions should be called something else.
Tacos al carbon, however, can be made with any type of meat, not just the traditional skirt steak. And unlike fajitas, the tacos are already made instead of being a do-it-yourself affair. While I believe this is the main difference, but even for me, it's a bit of a semantic stretch.
Small differences aside, I still prefer tacos al carbon to fajitas. Sure, fajitas are quite the spectacle, but sometimes you crave a more refined presentation. (Or perhaps I prefer tacos al carbon because when I was a waitress in college, I burned myself on the sizzling fajita skillet one too many times!) But no matter how you serve it, it's hard to resist a fresh flour tortilla wrapped around succulent beef so flavorful you can eat the two together unadorned.
Now, I live in a small apartment without any outdoor space so there's no cooking over coal for me. But if I get my cast-iron skillet hot enough and then slide my steak under the broiler, I get a nice charred crust that's almost as good as what I could get on a grill.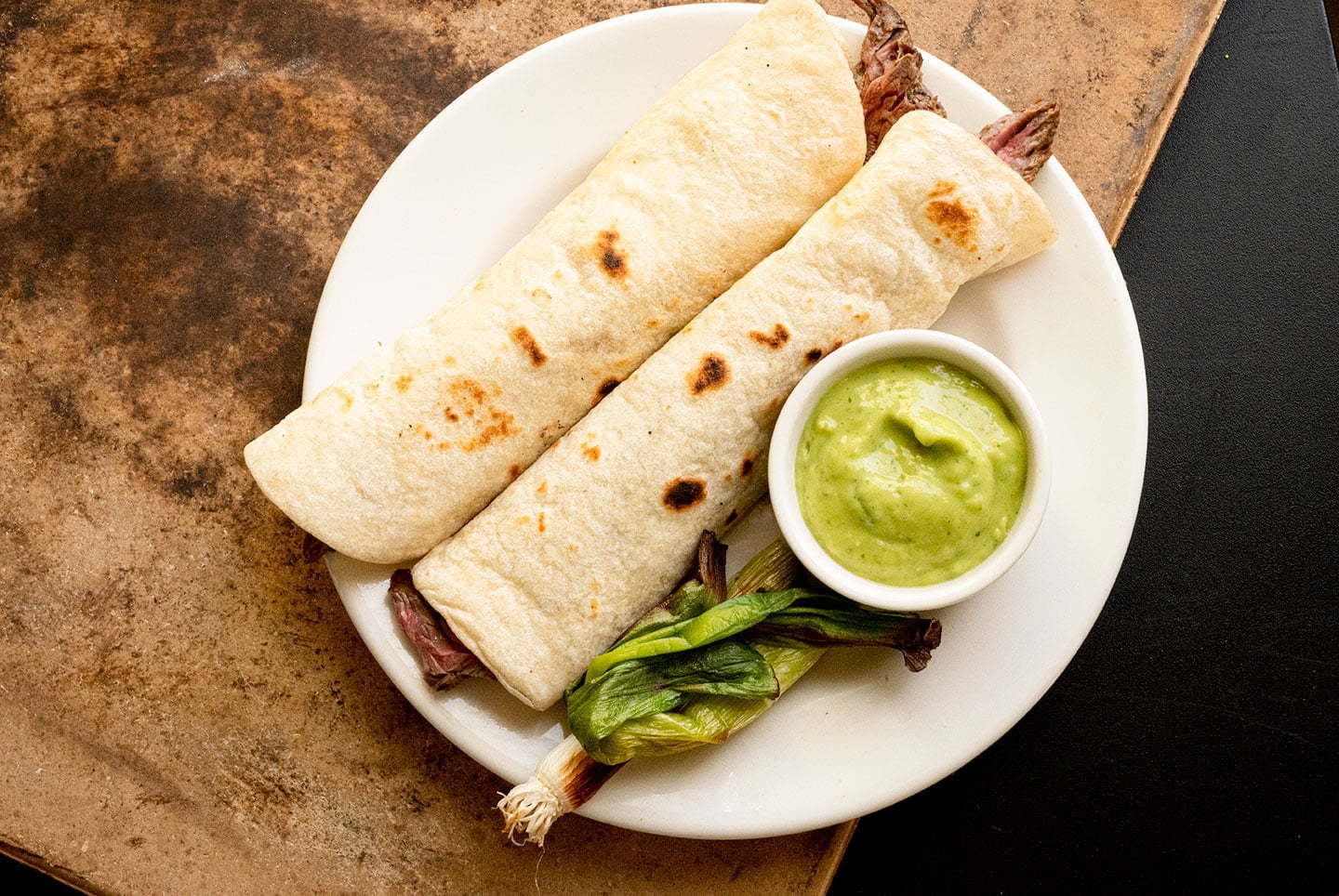 So yes, technically these aren't true tacos al carbon (they're more like tacos a la plancha, which means tacos of the griddle). Though I don't mind because after one bite I'm back in that little restaurant on Navigation where the beef is juicy, the tortillas are soft and the green sauce is plentiful.
—————
Would you like more Homesick Texan? Well, I've started offering additional recipes for paid subscribers to help with the costs of running the site. While I'm not taking anything away, if you'd like to support Homesick Texan and have access to exclusive, never-seen-before subscriber-only posts, please consider becoming a member; annual subscriptions are as low as $25. Thank you for reading, your consideration, and your support!
—————

Tacos al carbon, small-apartment style
Ingredients
1/2

cup

freshly squeezed lime juice

1

teaspoon

Worcestershire sauce

4

cloves

garlic

1/4

cup

cilantro

1

jalapeno, chopped and seeded

1

teaspoon

ground cumin

2

teaspoons

kosher salt

1

teaspoon

black pepper

Pinch

cayenne

2

pounds

skirt steak

1

teaspoon

avocado or safflower oil

4

green onions
Instructions
To make the marinade, in a blender mix the lime juice, Worcestershire sauce, garlic, cilantro, jalapeño, cumin, salt, black pepper, and cayenne. Place the steak in a non-reactive vessle or zipper bag, pour the marinade over the skirt steak, and let it marinate covered sealed for 2 to 8 hours in the refrigerator.

Before cooking, remove the steak from the refrgerator. Wipe off the marinade then let the steak come to room temperature, about 30 minutes.

To cook the steak, heat on high a large cast-iron skillet or grill pan (you may have to cut the steak in half to get it to fit) for about 4-5 minutes, or until a drop of watter sizzles and evaporates when you splash it into the pan. Also, turn on the broiler and place a rack 6 inches from the heating element. (You may also want to open a window close to the stove if you don't have a strong hood.)

When the skillet is hot, pour the oil into the skillet. Add the steak, then cook 3-4 minutes or until nicely browned on both sides, turning once. (If you have an insant-read thermometer, it should register at 130°.) Remove the steak from the skillet, and allow it to rest for 10 minutes.

While the steak rests, place the onions in the skillet, and then slide them under the broiler for 2 minutes or until charred.

After the meat has rested, thinly slice it against the grain. Serve with warm flour tortillas, charred green onions, and green salsa so people can make their own tacos.
Notes
I don't have a grill or outdoor space, so I don't know as much as I'd like about the subject, but to cook the steaks truly al carbon, I've been told to cook it 5-7 minutes, turning once.
This post was revised and updated in June 2021