A combination of Fritos, peanut butter, chocolate, orange zest, cinnamon, vanilla, and powdered sugar that's an addictive sweet and salty snack!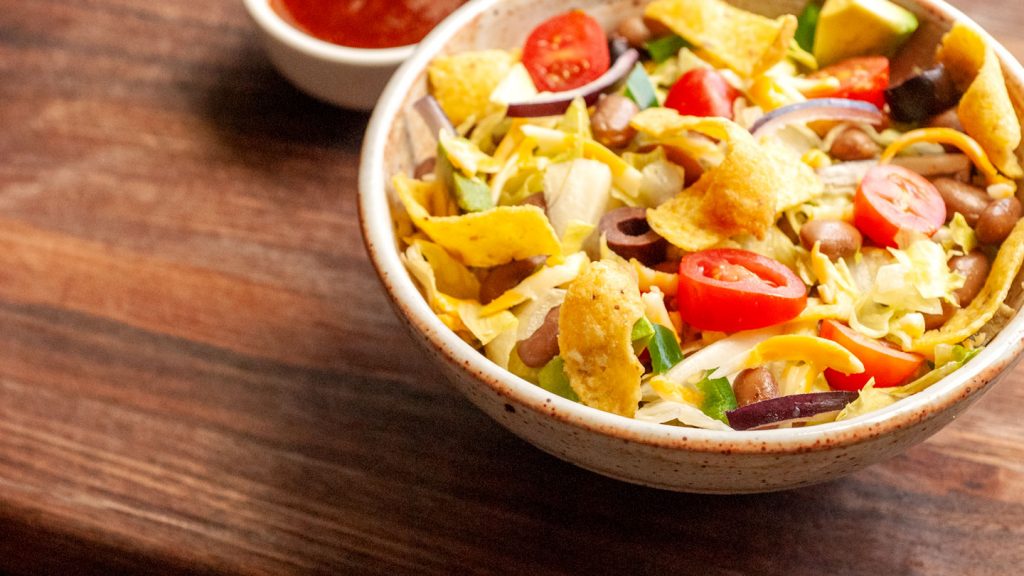 When I was growing up, my mom served a dish she called bean salad. It was made up of pinto beans, along with…
The first time I had a San Antonio bean burger was on a hot summer day. I was wandering in my car outside…
My first encounter with fritoque was in Robb Walsh's "The Tex-Mex Cookbook." He described it as a bean and corn chip casserole that…
This New Mexican green chile Frito pie is a tangle of corn chips topped with a green chili instead of the usual red.
Crunchy, salty corn chips are smothered in melted chocolate that's been lightly spiced with cinnamon and cayenne in this simple and satisfying candy recipe.
When my grandparents were in graduate school at the University of Kentucky, they were—of course—homesick Texans. But they soon figured out that they…
I don't have much of a sweet tooth. I seldom order desserts when dining out, and when as kids we'd ride our bikes…