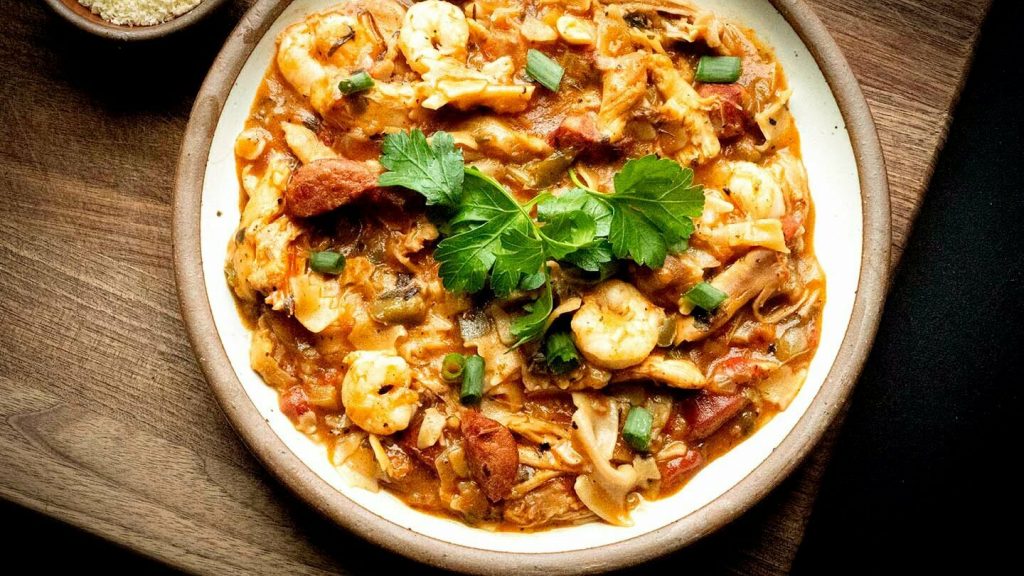 Cajun Pastalaya is a blend of pasta and jambalaya, and combines chicken, sausage, shrimp, aromatics, and tomatoes with pasta instead of rice.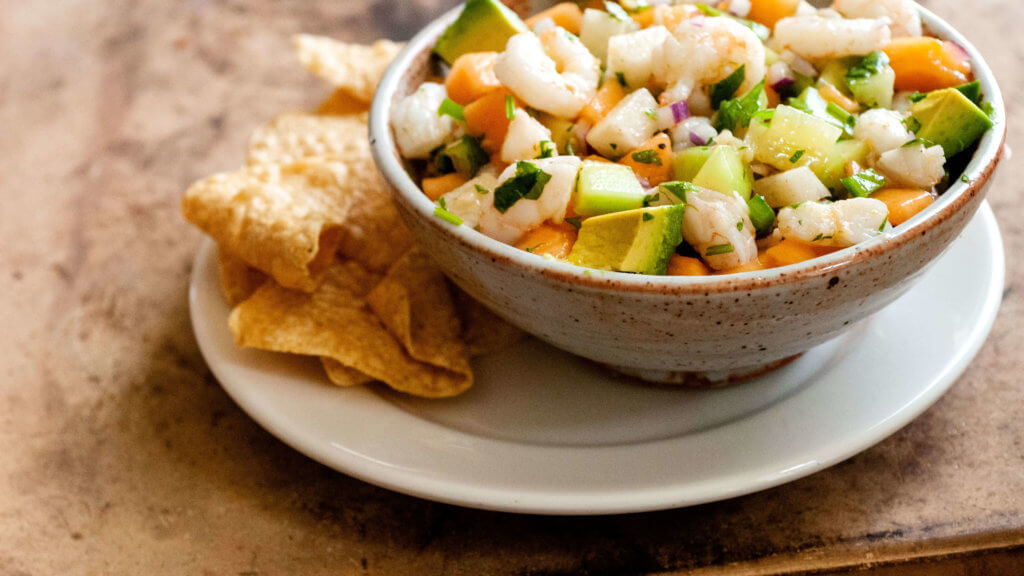 The other day at the store, I was walking past a large display of fruit and a strong whiff of sweet cantaloupe hung…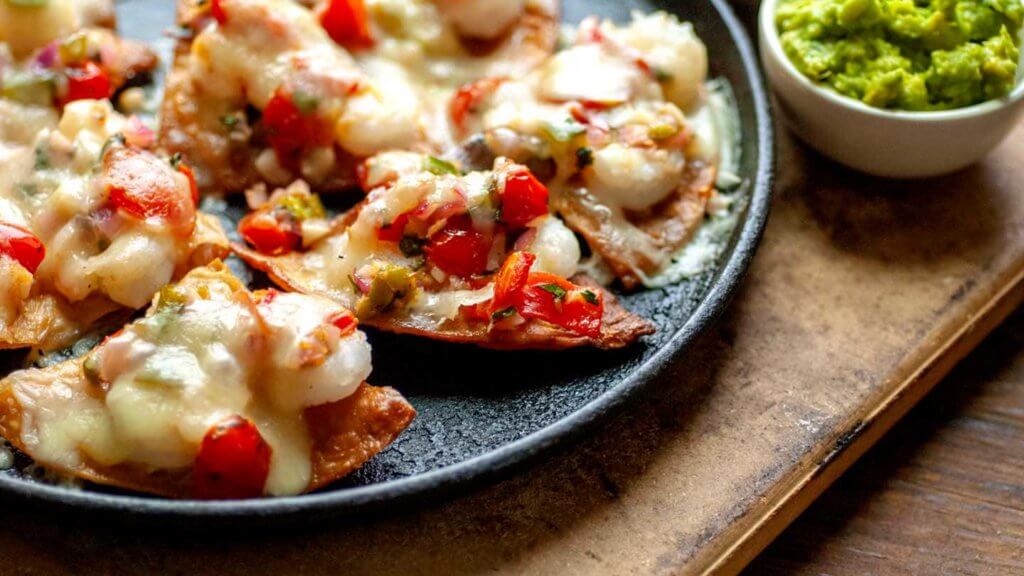 The other day I was at a restaurant, and we ordered the nachos. When they arrived, I was shocked to see that they…
Gulf shrimp along with tomatoes, garlic, onions, jalapeños, avocado, and a generous splash of lime juice are the foundations of this classic South Texas ceviche.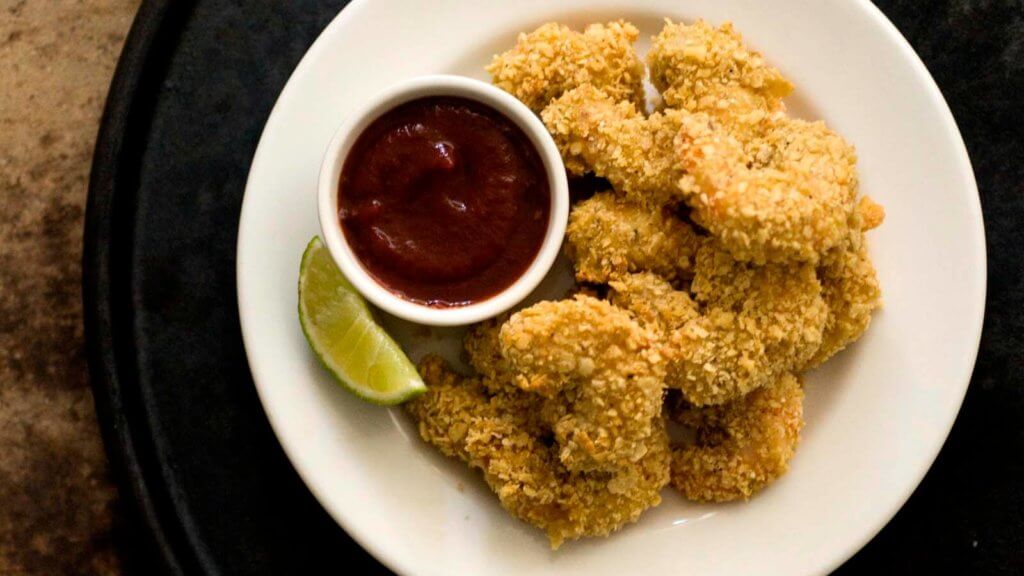 Shrimp coated in crushed tortilla chips are baked for this quick and easy seafood dish, which will remind you of days spent at the beach. And if you like the heat, there's also a chipotle-chile cocktail sauce for dipping on the side.
Crisp iceberg, cool shrimp,and creamy avocado, all tossed with a tangy dressing is what you want on a hot and sultry day. Though…
Well, my plan had been to tell you about the epic road trip I just took, where I spent almost two weeks driving…
There's that big game happening this week, and in honor of the host city New Orleans, I thought that it would be a…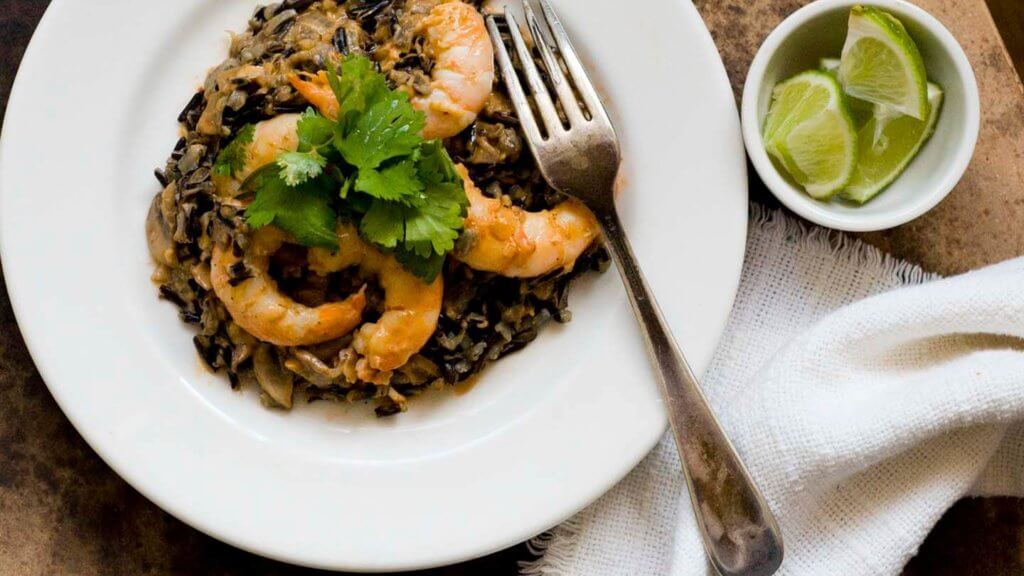 "It's time to be good," said the menu, which was showcasing a special section of seafood dishes. It was carnitas that had lured…
For me, driving through Texas is therapeutic. Seeing the big sky, the wide-open spaces, the cattle, the trees, and the cacti out my…