Well, my plan had been to tell you about the epic road trip I just took, where I spent almost two weeks driving around West and South Texas (with a quick detour to North Texas), and did nothing but look at the sky, read books, and eat whatever I wanted. I also turned off my computer, stayed away from social media, and refused to check my email.
As I visited with friends in San Antonio, one was incredulous I'd stayed away from the Internet for so long. She then filled me in on all that had happened on social media and a host of other places online. "It's been so exciting," she said. "You've missed everything!" But I didn't mind a bit. My time away was glorious and I highly recommend it.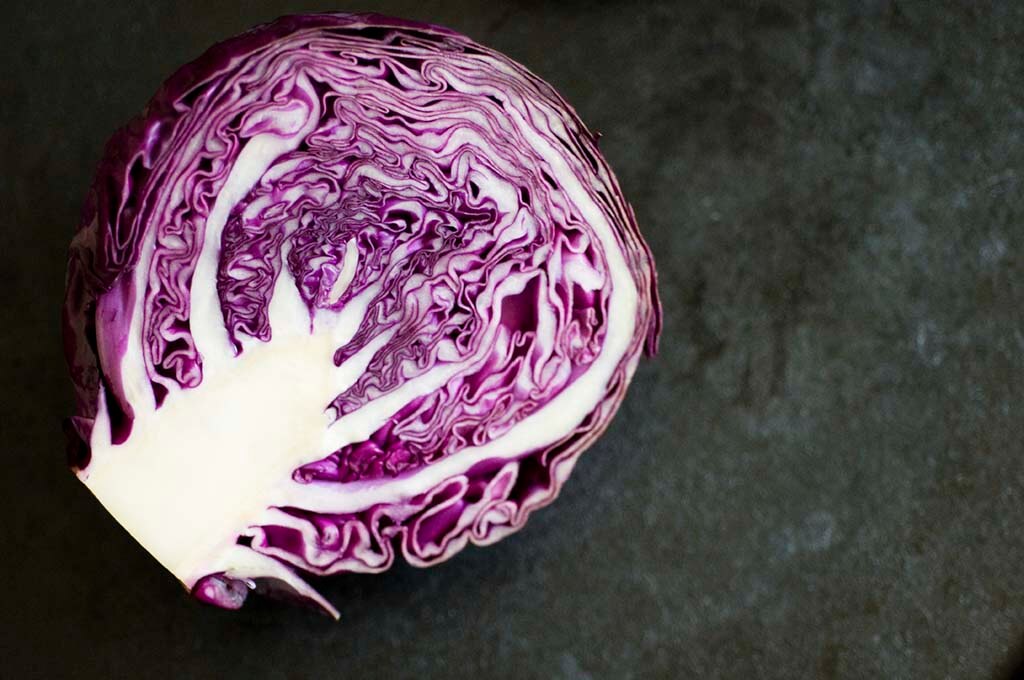 That said, the other night as I was making my new summertime staple—a chipotle shrimp coleslaw that requires little effort, save for a quick boil on the shrimp and some chopping of cabbage and such—I remembered I'd been silent on the blog for a while.

Then, as I was stirring the purple cabbage with the green cilantro and pink shrimp I thought to myself, "This is pretty!" So I took a picture. And you know that when you take a picture of your food—you might as well write about it, too.
So here it is. If you're a fan of quick summer salads with a bit of fire, this crisp, refreshing slaw livened up with chipotle chile powder and smoked paprika will make you happy. And while you could offer it as a side to heartier proteins such as fish, this coleslaw certainly makes a fine light meal, too. Though no matter how you serve it, if you love shrimp, coleslaw, and a hint of smoke then this should definitely become part of your summer rotation.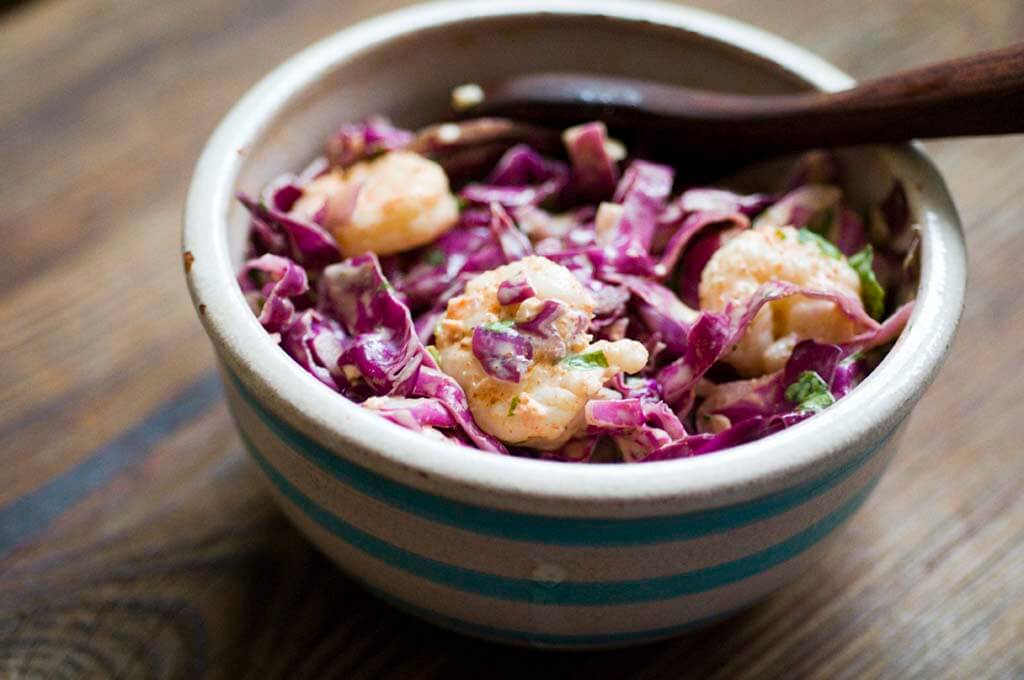 Enjoy this coleslaw. And while I'm still processing all that sky I saw while I was out in West and South Texas, perhaps next time I'll share with you more of my Texas adventures. Though honestly, not a whole lot happened, which is sometimes exactly what you need.
Chipotle shrimp coleslaw
Ingredients
1

pound

small shrimp, peeled and deveined

1

tablespoon

kosher salt

8

cups

shredded red cabbage

1/4

cup

chopped cilantro

2

cloves

garlic, minced

1/4

medium red onion, diced

1/4

cup

mayonnaise

2

tablespoons

lime juice

1

tablespoon

red wine vinegar

1/2

teaspoon

smoked paprika

1/4

teaspoon

chipotle chile powder

1/4

teaspoon

ground cumin
Instructions
Bring a medium pot of water to a boil, then add the shrimp and salt. Cook until light pink and firm, about 1 to 2 minutes, then drain.

In a large bowl, stir together the cooked shrimp, cabbage, cilantro, garlic, and red onion. Whisk together the mayonnaise, lime juice, red wine vinegar, smoked paprika, chipotle chile powder, and cumin, then stir the dressing into the cabbage until everything is well combined. Adjust seasonings and add salt to taste.

Chill for at least one hour before serving.