Three-bean salad with dill dressing
Do you ever go through your pantry and ask yourself, "How the heck did this get here?" Fortunately, this doesn't happen to me very often, as my kitchen is only five feet wide and pantry real estate is at a premium. But the other day when I was reaching for my cocoa powder, I found a can of kidney beans.
Now, this might not seem so strange since, after all, canned beans are a pantry staple. But the thing is, I don't really like kidney beans. Give me a bowl of pinto beans, black beans, lima beans, garbanzo beans, or black-eyed peas—and I'll be asking for seconds in no time. Kidney beans, however, I've tended to avoid.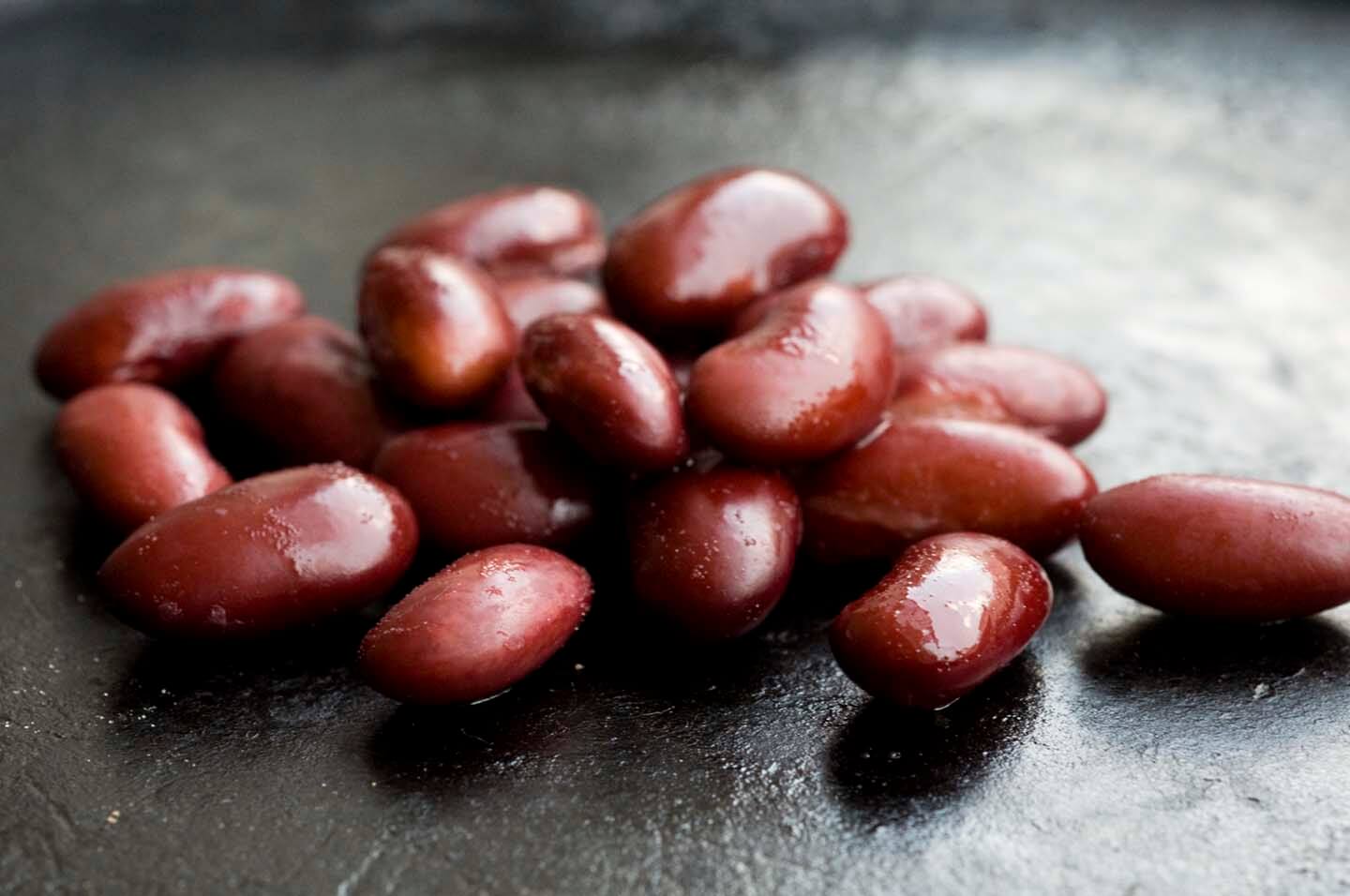 I'm not sure why I'm not fond of them, though perhaps it's because they're named after an organ. Or maybe one time I ate some thinking they would have the earthy depth of ranch-style beans, seeing how they're a dark red and all, and instead bit into something mushy and flavorless. Who knows? It's a mystery. (As is how these kidney beans ended up in my pantry!)

But no matter my aversion, I don't like to waste food so these kidney beans had to be eaten. I asked a couple of friends what they thought I should do with them, and the best suggestion I heard was three-bean salad, an old summertime favorite in Texas and the south. This cold salad, so called because it's made with three beans, a combination that usually includes kidney beans, green beans and garbanzo beans. But there are as many varieties of this salad as there are, well, varieties of beans.
Most three-bean salad recipes call for a sweet and sour mix of mustard and sugar, but I made mine creamy with mayonnaise instead. I also added dill for its tangy, grassy notes and some jalapeño and cayenne for heat. The results were refreshing, and I know that they'll make a welcome addition to my next outdoor potluck gathering.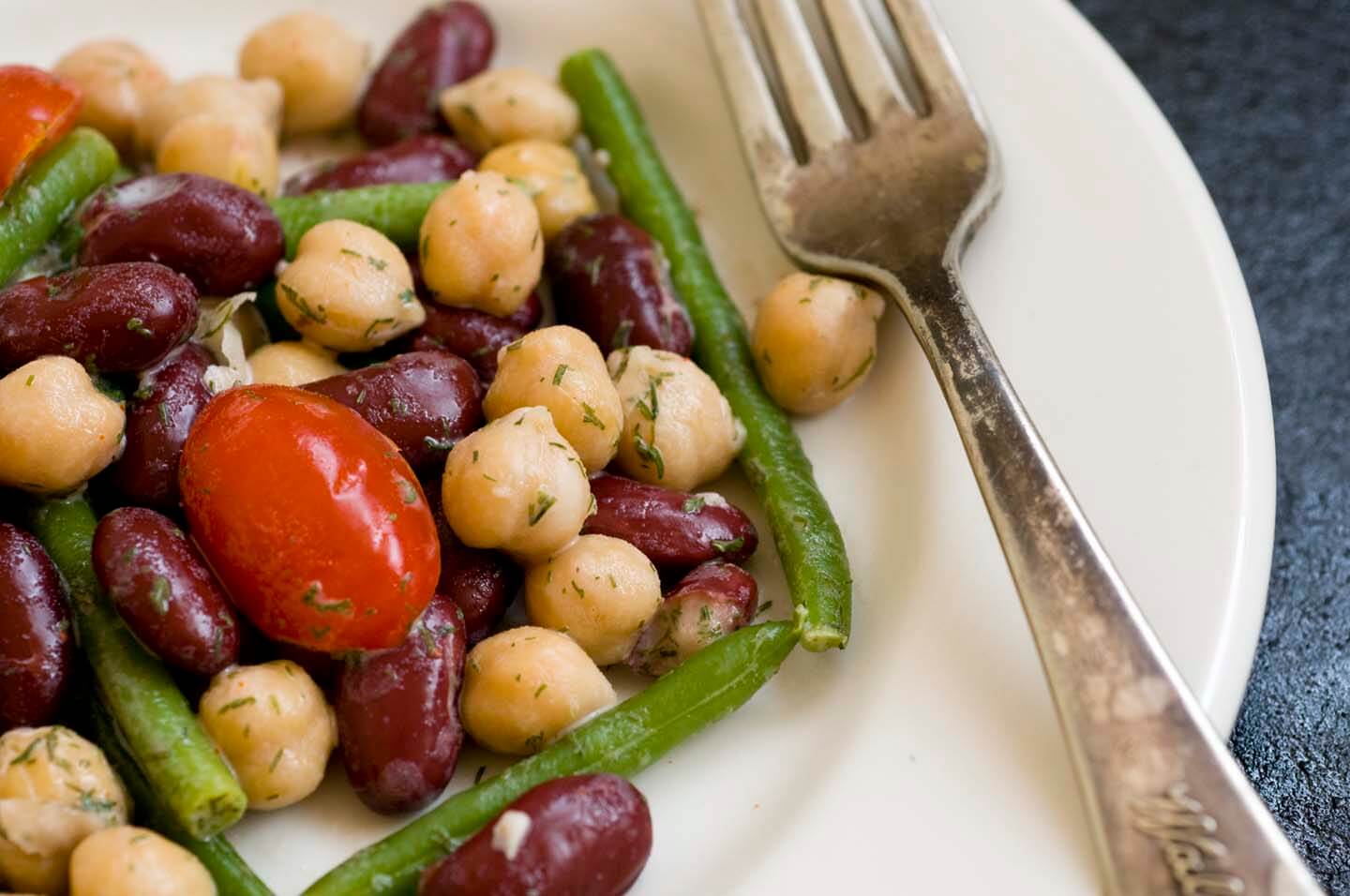 But the best thing—at least for me—was the discovery that kidney beans taste pretty good. And considering how healthy they are—they help lower bad cholesterol—I'm pleased to add them to my rotating cast of ingredients. Kidney beans—welcome to my pantry!
———-
Before I share the recipe, some gratitude is in order. Last week, Homesick Texan won the Best Regional Food Blog category in Saveur's Second Annual Blog Awards. Thank you so much for your support! And a Texas-sized congratulations to all the winners and nominees!
———-
Three-bean salad with dill dressing
Ingredients
16

ounces

green beans, fresh or frozen

2

cups

cooked garbanzo beans or a 15-ounce can, drained and rinsed

2

cups

cooked kidney beans or a 15-ounce cans, drained and rinsed

1

cup

grape tomatoes, cut in half

2

cloves

garlic, minced

1

shallot, diced

1

jalapeño, seeded and diced

2

tablespoons

white wine vinegar

1/4

cup

mayonnaise

1 1/2

teaspoons

dried dill weed or 1 1/2 tablespoons chopped fresh dill

1/4

teaspoon

ground cumin

Pinch

cayenne

Salt and black pepper to taste
Instructions
Bring a medium pot of water to a boil, and cook the green beans until bright green, but still crisp, about 2 minutes. Drain the green beans into a colander and run under cold water to stop them from cooking.

Place the cooked green beans in a large bowl and add the garbanzo beans, the kidney beans, the grape tomatoes, the garlic, the shallot and the jalapeño. Toss until combined. Stir in the vinegar, mayonnaise, dill, cumin and cayenne. Adjust seasonings and add salt and pepper to taste.

Chill covered for 4 hours. Serve cold.