Uncle Albert, Juneteenth and lima beans
On June 18, 1878, my great-great-great-uncle Albert was sitting on the front porch of his lovely Austin home, Las Ventanas, surveying the bounty of his garden. In a letter to his dear wife, who was visiting kinfolk in Tennessee, he wrote that the honeysuckle and roses were in full bloom and that there was "a good many butter beans on the vines, in fact the vines are loaded."
Don't butter beans sound lovely? So creamy, rich and smooth. But unfortunately, growing up I knew them by their less-delicious name, lima beans. And like many people, I was never a fan.
So what exactly is it about this much-loathed legume that make people go, "Blech!" when it's mentioned? Could it be the word lima? The bean, which hails from South America is named after the capital of Peru.
Yet instead of pronouncing it lee-ma, as that city is known, we instead say lie-ma, which sounds like either a disease, "Sorry, I'm not going to be at work this week, I've got a nasty bout of lima," or a crazy old aunt whose name is invoked to discipline unruly children: "If you don't eat your beans, you're spending the day with old Aunt Lima!" Or perhaps it's the texture, which can be both tough and mushy; the taste, which is bland; or the color, which is the sheen of old green linoleum circa 1968.

But beyond all those factors, people do eat them. And surprisingly, even enjoy them. So it's unpopularity probably boils down to a bad case of PR. Take children's literature. Alexander, in his woeful tale Alexander and the Terrible, Horrible, No-good, Very Bad Day, suffers many crimes against his happiness, one of which is being forced to eat lima beans. That casts quite an impression on young minds.
Or take restaurants. I can't remember ever seeing lima beans on a restaurant menu, not even at most meat-and-three joints, which serve just about every other vegetable found under the sun. There are countless other examples of this smear campaign against lima beans, I'm sure, but let's not dwell on the negative. I'm here to tell you that I am a convert: Lima beans aren't yuck, they're yum!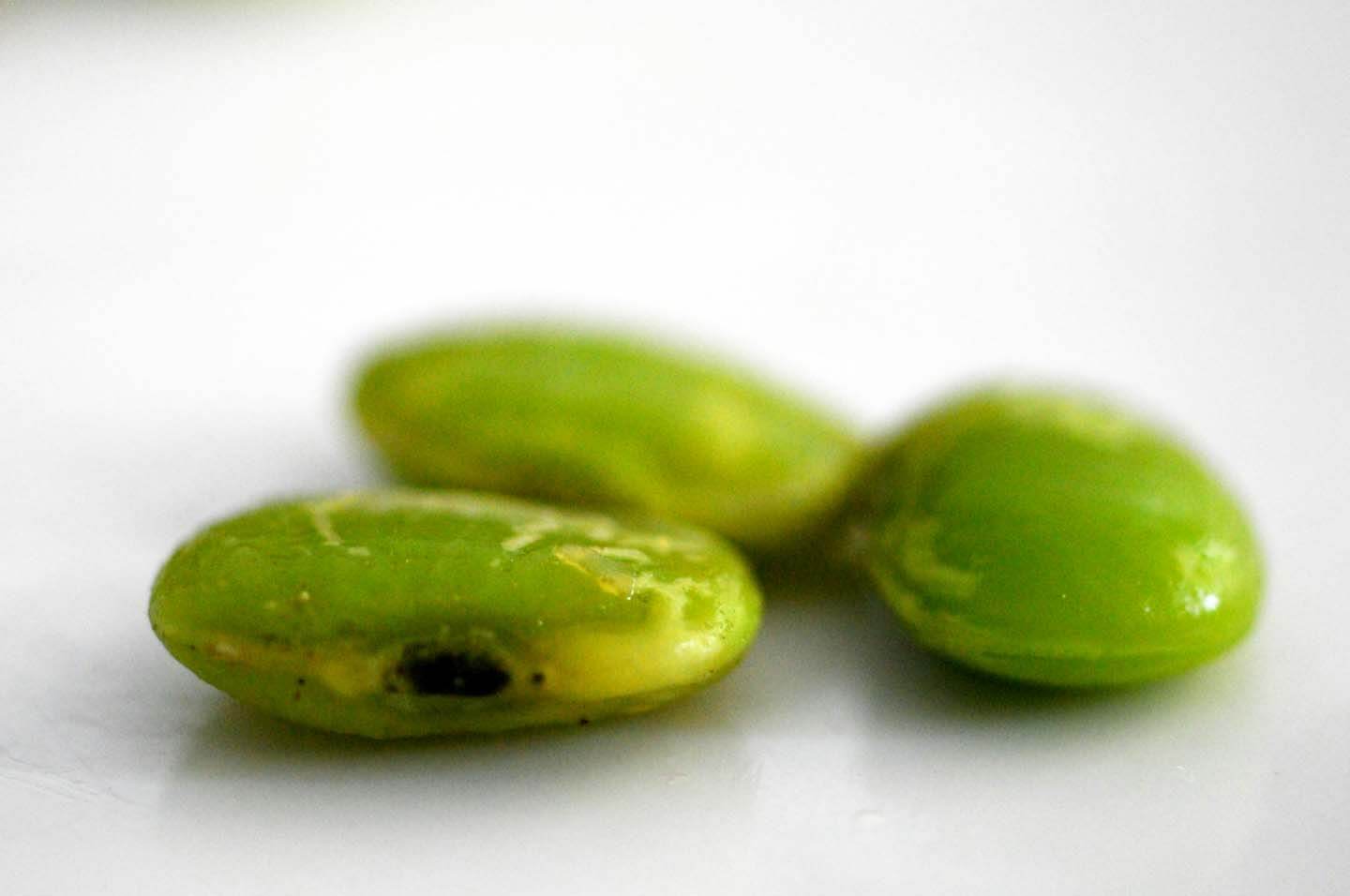 The best lima beans are fresh out of the pod, and in some parts of the country, such as Texas, you can find them now. But you can also buy them frozen or dried. And they're very versatile—for instance, you can boil them with a ham hock, fry them with sausage and peppers, puree them into a hummus, throw them into a stew, sprinkle them into a salad, or bake them with molasses and mustard. And while the bean by itself is indeed sort of unrewarding, this quality is what makes it such a marvelous vehicle for other flavors.
Because they're in season, it's no surprise you'll find them served at Juneteenth celebrations. Juneteenth or Freedom Day commemorates June 19, 1865, the day the Union troops under the leadership of General Gordon Granger stormed Galveston Island to free Texas's slaves more than two years after the Emancipation Proclamation was issued.
The term Juneteenth (a hybrid of June and nineteenth) didn't come into being until the 1920's, but freedom anniversary celebrations have occurred in Texas on June 19 since 1866. And in 1980, the state (in a long overdue act) finally declared it an official holiday. (It's now a holiday in 13 other states as well.)
Some have called it the African-American Fourth of July, and like that holiday, huge outdoor parties are thrown with live music, dancing, speeches, Miss Juneteenth pageants, baseball games, fireworks, pie-making contests and of course, heaping plates of good food. Barbecued ribs, fried chicken, corn bread, black-eyed peas, collard greens, okra, corn on the cob, fried green tomatoes and sweet potatoes are often served, along with, of course, lima beans.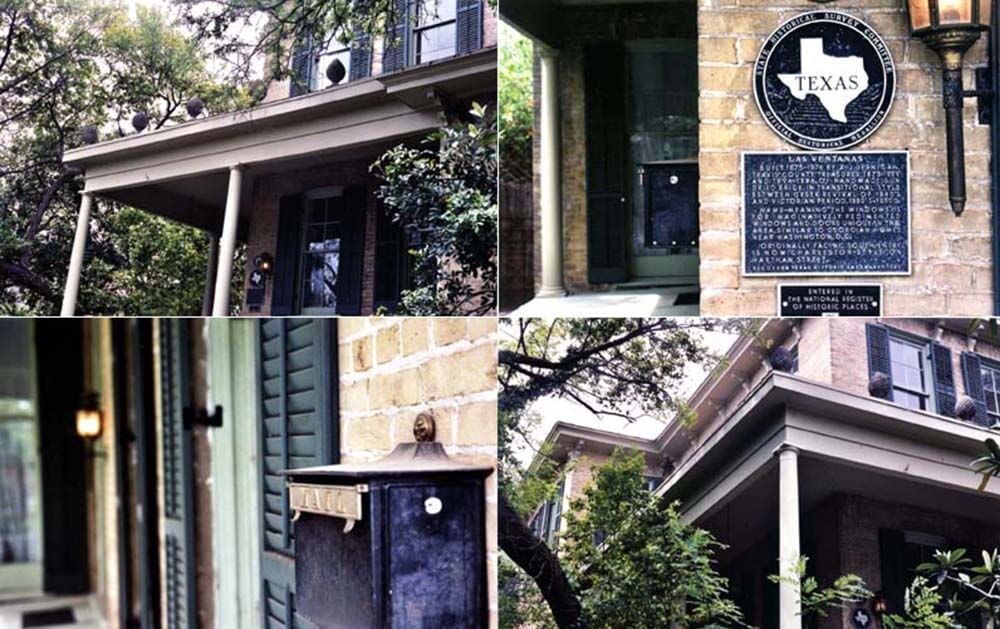 Just like the present, back in 1878 there was a Juneteenth blow out in Austin, with people traveling to the capital city from all over the state to join in the fun. Uncle Albert wrote to his wife on June 19 about the occasion saying, "Think I will go out this evening to the celebration." He didn't mention what he ate, but considering his bounty of butter beans, I wouldn't be surprised if they were on the menu that day.
So in honor of Juneteenth and Uncle Albert, I offer you lima beans with garlic, rosemary and bacon. Trust me, even if you think you don't like limas, try these creamy, bacony beans and you just may change your mind. And if you're still not convinced, think of them as butter beans because really, how could anything with the word butter in it taste bad?
Lima beans with bacon
Ingredients
6

slices

bacon

3

cups

of fresh baby lima beans removed from the pod or 3 cups of frozen baby lima beans

3

cloves

garlic, minced

1

tablespoon

chopped fresh basil

1

sprig fresh rosemary

1/2

teaspoon

kosher salt

1/2

teaspoon

black pepper

1

teaspoon

fresh lemon zest
Instructions
Fry the bacon in a skillet until all the fat is rendered, remove from skillet and crumble. Leave 2 tablespoons of bacon grease in the skillet.

Add lima beans, garlic, half the crumbled bacon, basil, rosemary, salt, pepper, and 1/2 cup of water to the skillet and lightly season with salt and pepper. Turn the heat to high and bring to a boil, then reduce the heat to low and simmer covered, while occasionally stirring, for 20 minutes or until the beans are tender.

When the beans are done, top with remaining crumbled bacon and lemon zest. Adjust seasonings to taste. Serve warm.