South Padre shrimp ceviche
This time last summer, I found myself on South Padre Island. I was thick into a queso road trip and as such had been eating multiple bowls of molten cheese from morning until night. While that experience was indeed glorious, after a couple of weeks I needed something more light and acidic. A restaurant on the island called Ceviche, Ceviche provided just what I craved.
This take-out spot, not far from the ocean, had been highly recommended to me as a fine place to get fish and shrimp mixed with fruits and vegetables such as tomatoes, cantaloupe, jicama, and avocado. The set up was much like Chipotle, in that you choose your protein base and then let the person behind the counter add in whatever other ingredients strike your fancy.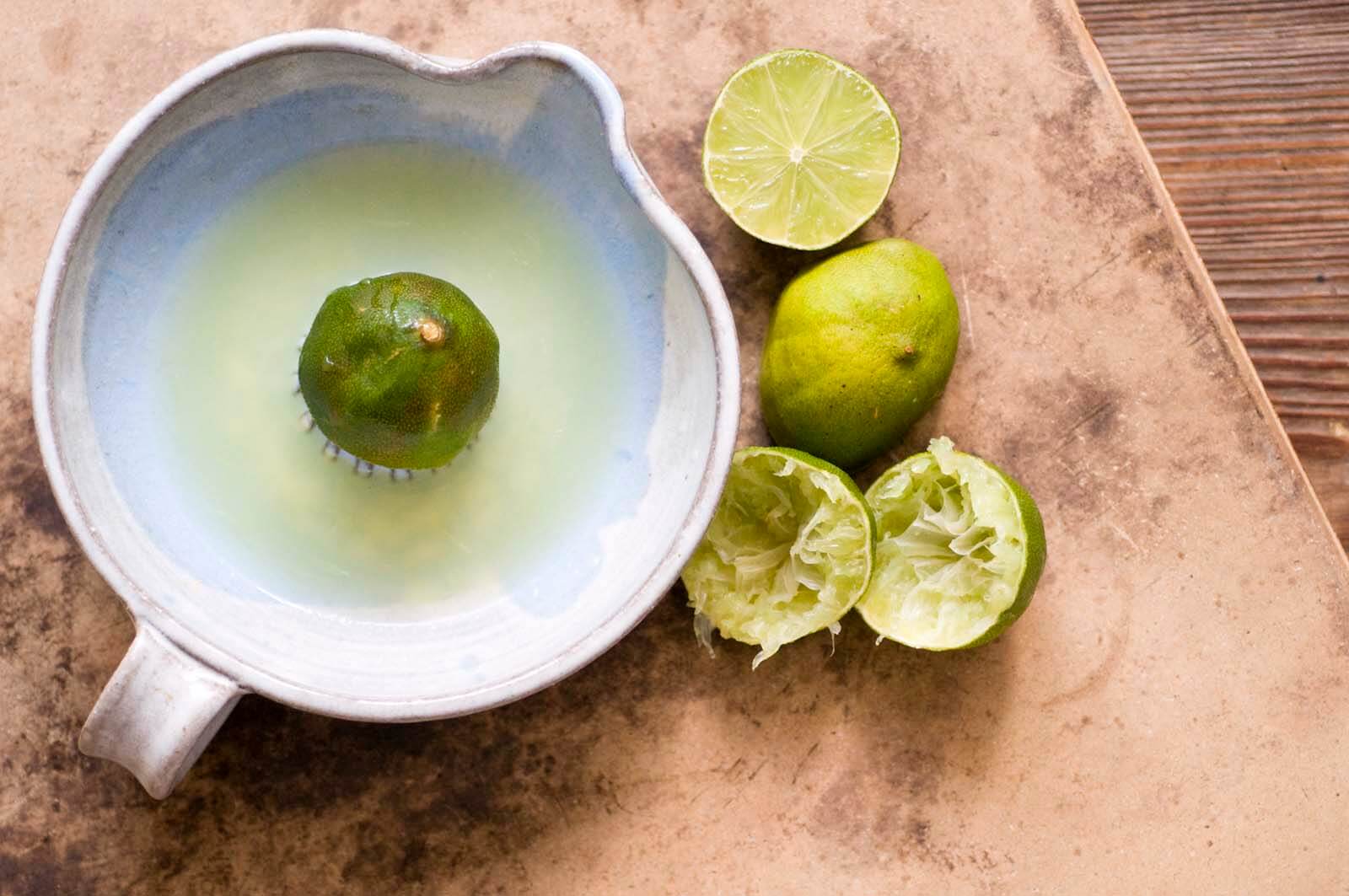 That day, I was feeling traditional and so I went with Gulf shrimp ceviche, which was in season, along with a classic blend of tomatoes, garlic, onions, jalapeños, and avocado. A generous splash of lime juice brought it all together and gave it additional life. When it was done, I took my ceviche, walked past the grassy dunes, sat on the sand, and watched the water crest and fall as I ate. It was a perfect lunch.

Ceviche is originally from Peru but eventually made its way to Mexico and then Texas. There are countless combinations of ingredients, but the foundation of any ceviche is the same—seafood marinated in an acidic liquid mixed with other herbs, fruits, and vegetables. Firm and fresh white fish such as snapper, sea bass, and halibut are good options, but my favorite protein for ceviche is Gulf shrimp, which is what I've used here.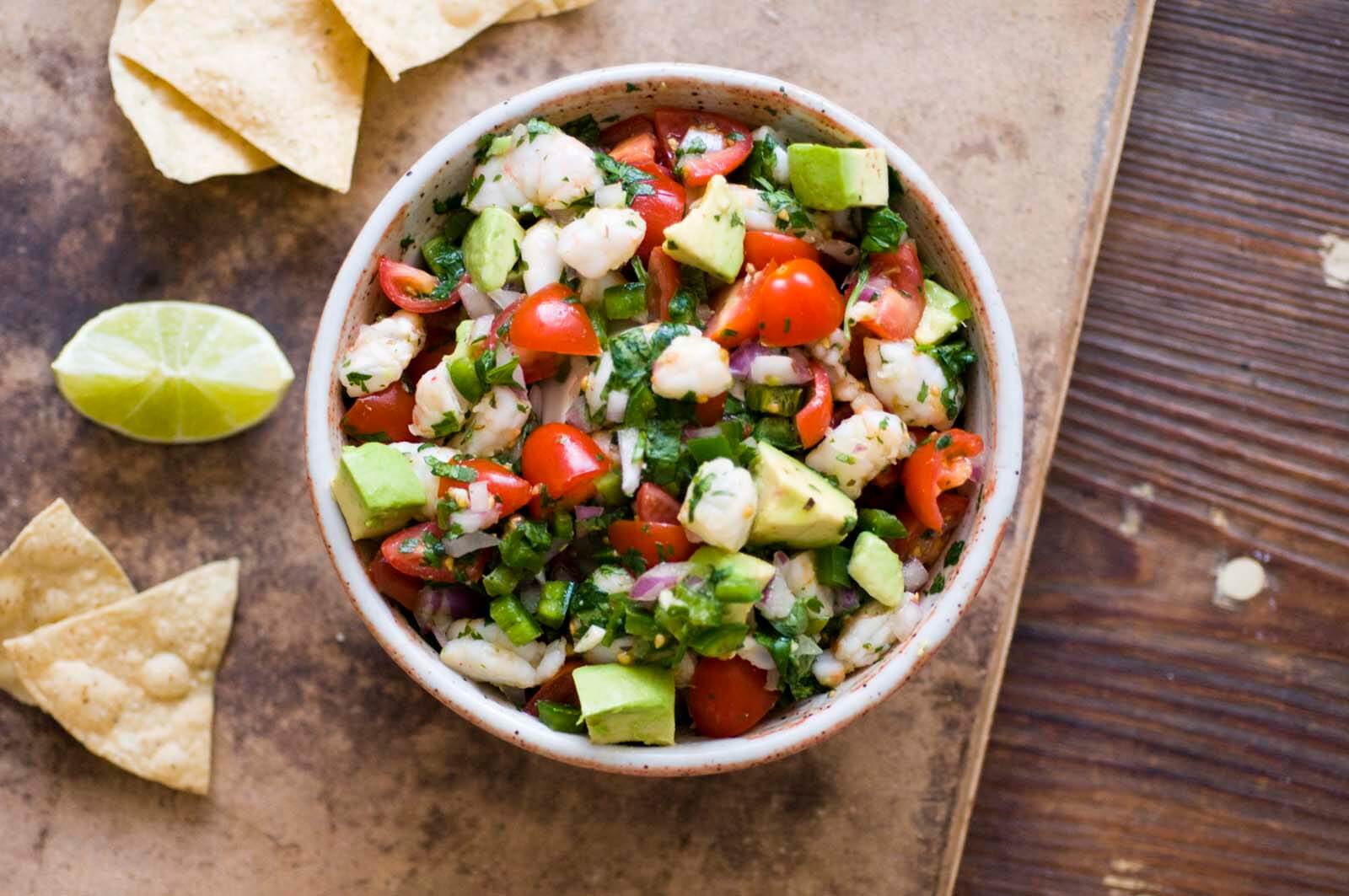 This recipe, which is much like the one I had in South Padre, is perhaps the most popular variation you'll find along the Texas coast. To eat the ceviche, I like to scoop it onto salty tortilla chips, though it can also be placed on tostadas or in tortillas. Some folks like to serve it on a bed of lettuce, too. Of course, there's no right or wrong way to enjoy ceviche. You simply need a desire for something crisp and fresh that will remind you of lazy days savoring the sunshine, the waves, and the beach.
South Padre shrimp ceviche
Ingredients
Kosher salt

1

pound

small shrimp, peeled and deveined

1

cup

freshly squeezed lime juice, from 4-8 limes, depending on how juicy they are

3

ripe plum tomatoes, seeded and diced

2

jalapeños, seeded and diced

¼

cup

diced red onion

3

cloves

garlic, minced

¼

cup

chopped cilantro

½

teaspoon

ground cumin

½

teaspoon

dried oregano

1

avocado, peeled, pitted, and diced

1

tablespoon

olive oil

Tortilla chips, for serving

Lime wedges, for serving
Instructions
Bring a pot of water to a boil, stir in about a tablespoon of salt, add the shrimp, then cook for 1 minute. Drain the shrimp then rinse under cold water for a minute to prevent any further cooking. Chop the shrimp into ½-inch pieces, then place in a non-reactive container and cover with the lime juice. Refrigerate and marinate for 10 minutes.

After this time, drain the shrimp from the juice, reserving the lime juice. In a serving bowl, mix the shrimp with the tomatoes, jalapeños, red onion, garlic, cilantro, cumin, oregano, olive oil, and avocado. Stir in the oil, then add some of the reserved lime juice. I start with 3 tablespoons of juice, then taste and adjust seasonings, adding salt to taste and more juice if needed.

Serve immediately with tortilla chips and lime wedges. It can be eaten as a dip or on individual plates with utensils.