I didn't think I liked cantaloupe.
I know, I know, how can this be? Texas is famous for its cantaloupes, especially Pecos cantaloupes, which hail from this West Texas town situated between Odessa and El Paso.
The soil around Pecos is salty and sandy. And even though cantaloupes aren't native to Texas, in the early 1900's farmers started planting them there and they realized that special soil produced especially juicy and sweet fruit. A Texan fruit star was born.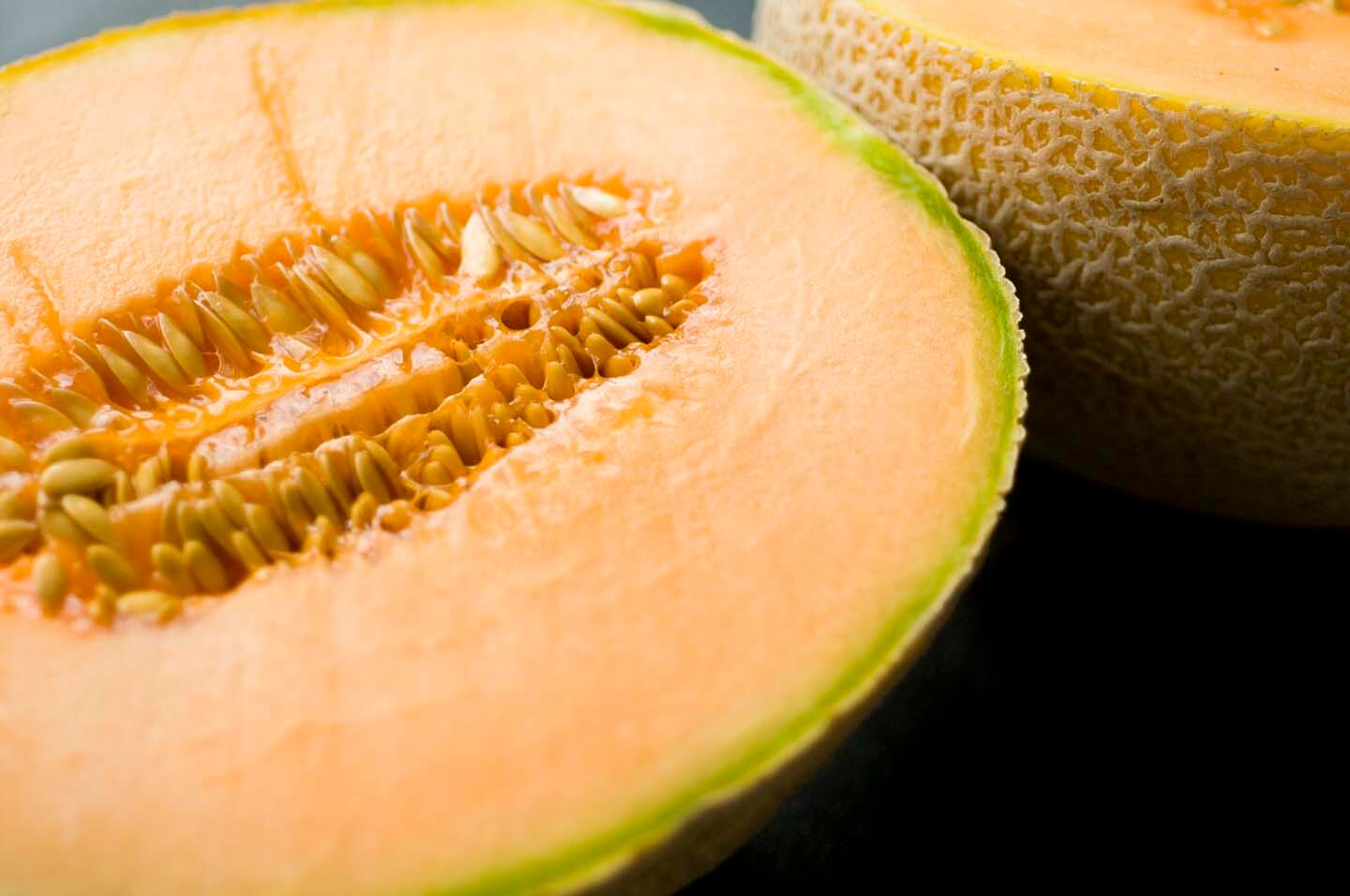 Pecos cantaloupe is in season right now and while they don't often travel outside the border if you do get your hands on one you're in for a treat. For a few years, Blue Bell even produced a limited-edition flavor in the late summer called Pecos Cantaloupe 'N Cream. It hasn't been made for the past two years, however, and this has made people sad.

When I first learned about the flavor, however, I shrugged. Cantaloupe had not been something I'd eaten for quite a while as one I had eaten made my mouth tingle and my lips swell; I assumed I was allergic.
My grandparents, however, used to grow these melons. And when I was in college they'd drive up to Sherman and share them with my friends and me. "I don't like cantaloupe," I said when my grandma recently told me her memories of these late-summer deliveries. "Yes you do," said my grandma, "And you said that our cantaloupes were awesome."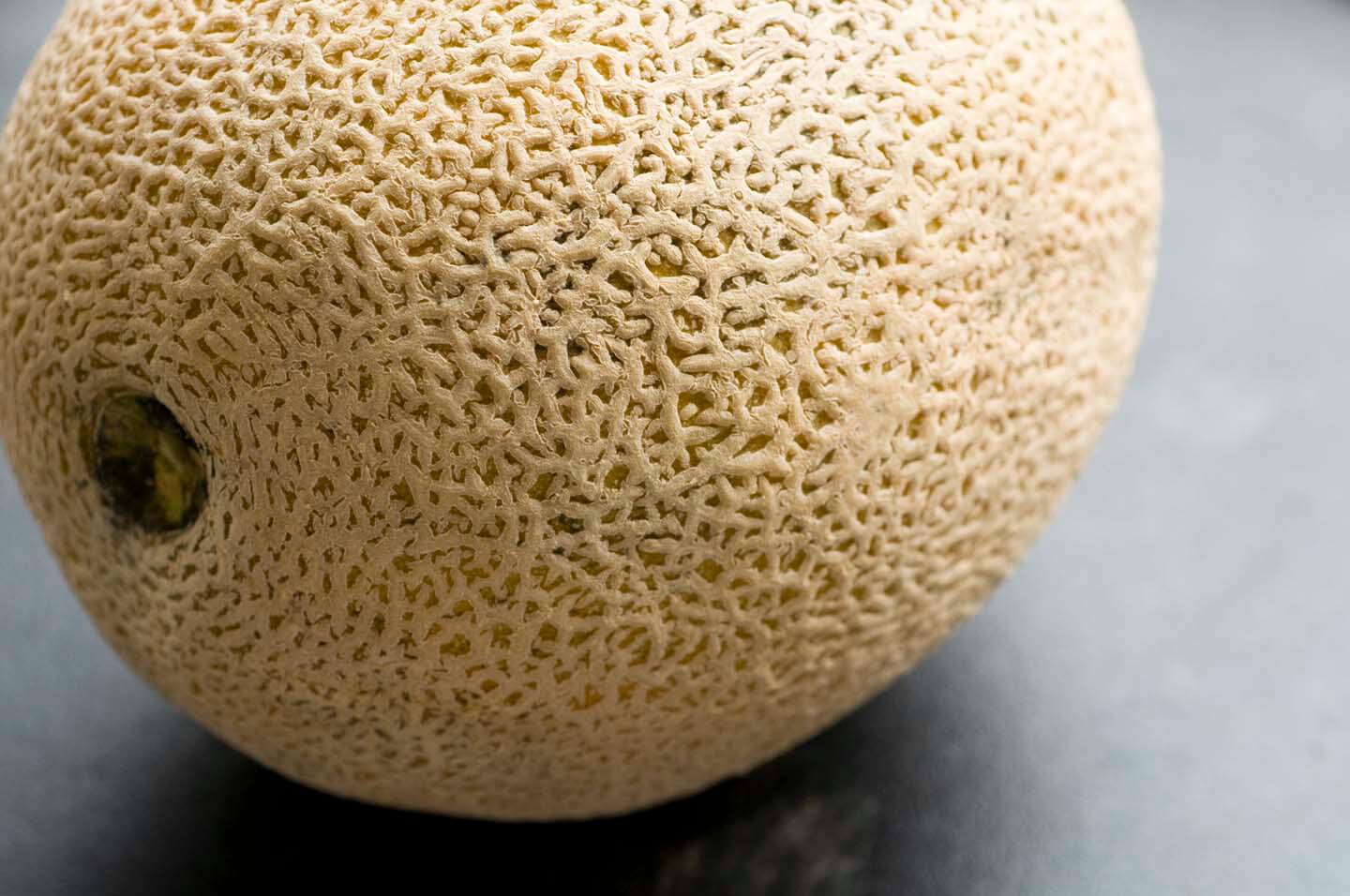 Having been reminded that there was a time in my life when I did eat cantaloupe and intrigued by the notion of a cantaloupe ice cream, I recently tried the fruit again. Now I can't get Texas cantaloupe here in New York, but the one I did eat was juicy, sweet and creamy. I was again hooked.
During the final days of summer, melons are such a gift. Is there anything more satisfying then biting into a juicy wedge on a sultry day? You almost don't need to do a thing to them, though a batch of cantaloupe ice cream is definitely a refreshing, luxurious dessert
I make my cantaloupe ice cream smooth, with a touch of lime juice, ginger and salt to bring out its delicate flavor. Though if you prefer some chunks of fruit in your ice cream you can easily change this recipe to accommodate that.
And yes, I'm happy that I'm eating cantaloupes again. Now I just need to get my hands on some Pecos cantaloupes, so I can have the best of the best.
Cantaloupe ice cream
Ingredients
2

cups

diced ripe cantaloupe

1

cup

heavy cream

2

cups

half-and-half

2

eggs

3/4

cup

granulated sugar

1

teaspoon

vanilla extract

2-4

tablespoons

lime juice

1/2

teaspoon

ground ginger

1/2

teaspoon

salt
Instructions
In a blender, puree the cantaloupe with 1/2 cup half-and-half.

In a pot, cook the cantaloupe puree with the cream and remaining half-and-half on medium heat until warm—do not let it come to a boil. Turn off the heat.

Beat the eggs with the sugar, vanilla, lime juice, ginger and salt. Stir into the eggs 1/2 cup of the warm liquid and then pour egg and cream mixture into the pot.

On medium low, heat this mixture while stirring occasionally for five minutes or until it gets slightly thick. You'll know it's ready when it coats the back of your spoon. Cool in the refrigerator for four hours.

Freeze and churn according to your ice-cream maker's instructions.
Notes
I prefer my fruit ice creams to be smooth, but if you want some cantaloupe chunks, reserve 1 cup of the diced fruit and mix that in with the ice cream a few minutes before it's done churning.