In search of West Texas asado
Have you ever had asado? Nope, not carne asada. Asado. You haven't? Don't worry; I hadn't either until a couple of months ago. But I don't think it's too farfetched for me to say it's now one of my favorite dishes. Here's how I learned about it.
Last year, I was dashing through the Times Square subway station during the morning rush hour and I saw a man wearing an Austin College T-shirt. Austin College, my alma mater, is such a small school that you seldom see people sporting kangaroo pride. So even though I was late, I had to stop and chat with him.
It turned out he was my year and yet I couldn't place him until he said where he was from. "Of course!" I said. "You're the guy from Gun Barrel City!" And then my memories of him all fell into place. I mean, when someone comes from a place with a name like Gun Barrel City, how could you ever forget him?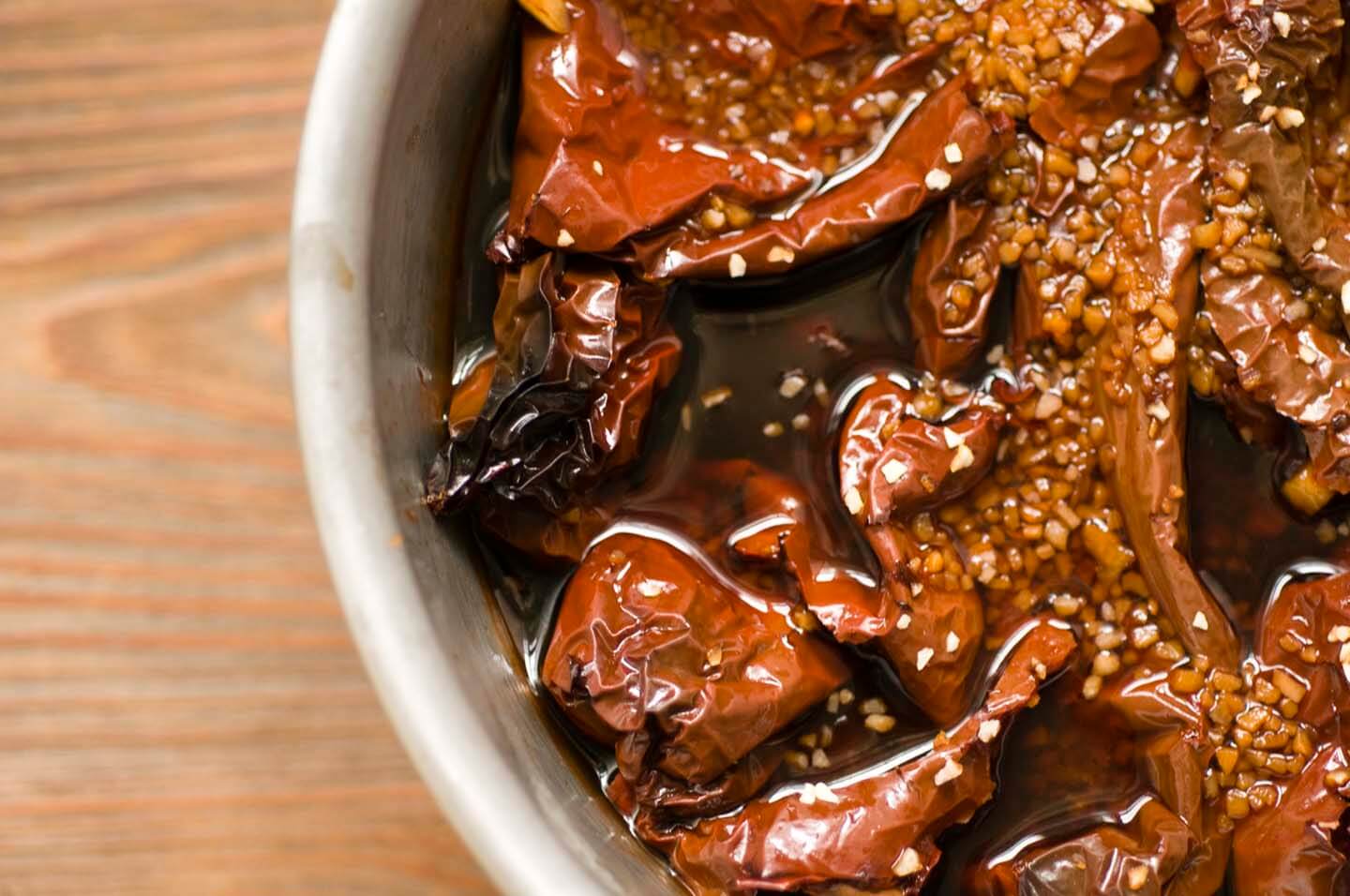 He was only in town for a few days, but when he returned to his home in Odessa, Texas we started an occasional correspondence. When I decided this summer to fly into Midland—the sister city to Odessa—I contacted him and he graciously offered to take me to dinner.
I arrived on a Sunday and since the area has a large Catholic population, most places were closed. After much research on his part, he finally settled on Ajuua's. I was delighted to see that the restaurant was packed with Mexican families and most of the men were wearing cowboy hats and boots. This was going to be good.
"You should get the asado," he said.
"Carne asada?" I said.
"No, asado," he said. "It's a local specialty."
He then explained that asado is pork slow cooked in a red-chile sauce. It's similar to New Mexico's carne adovada, except adovada is made with New Mexican red chiles and asado is made with anchos.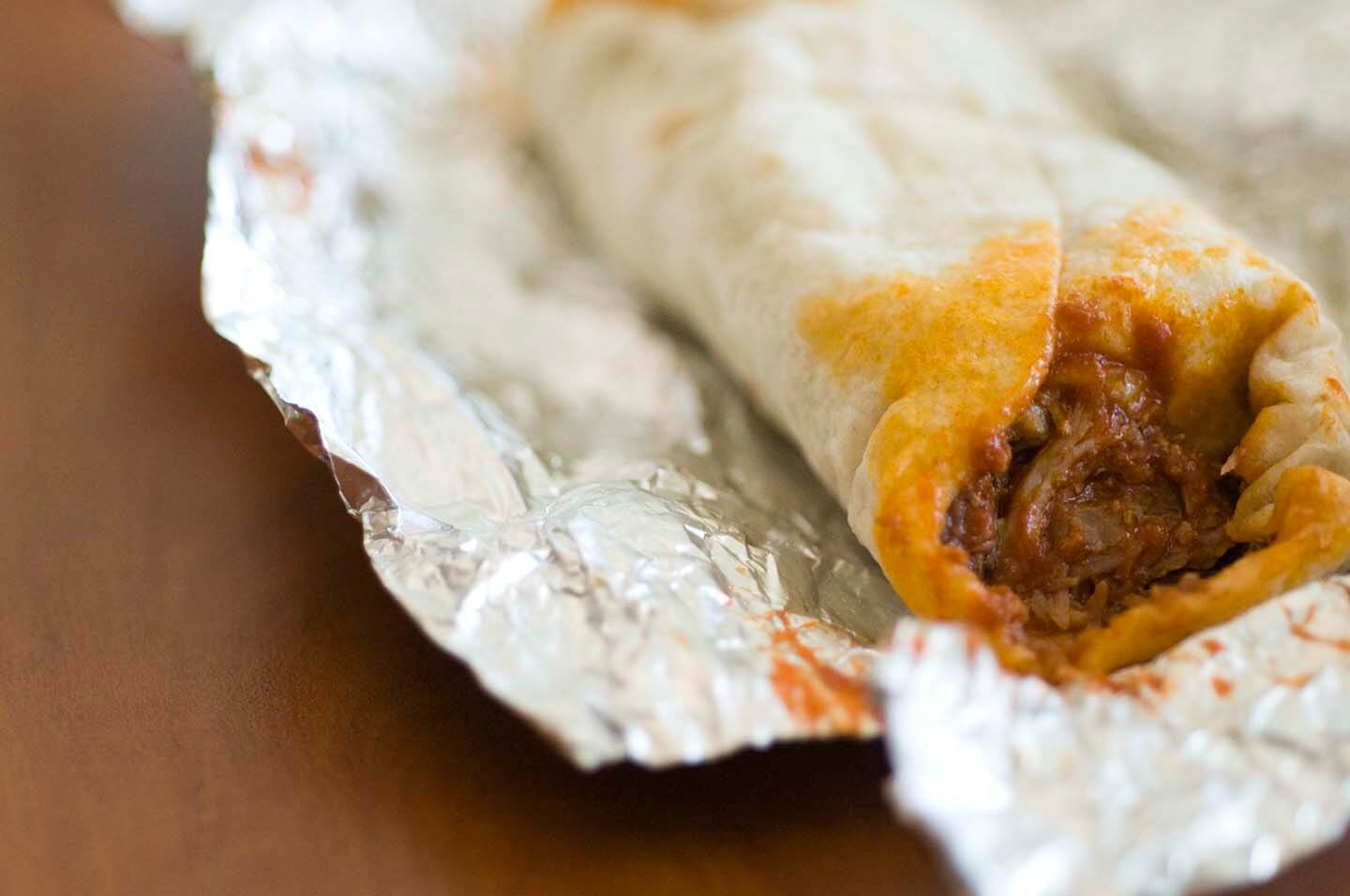 I very excited to try the asado, but unfortunately, it was so wonderful that the restaurant was sold out for the evening. It wasn't until two days later when I stopped at Fabela's on my way to the Midland airport that I was able to try this regional dish. And after a bite, I understood why it was the local favorite—tender bites of pork were covered in a smoky, garlic-rich sauce brightened with Mexican oregano and cilantro.
When I returned to New York I asked, nay, begged Mark to give me a recipe. He consulted with a friend of his who graciously shared with Mark his family's recipe. Some of the proportions were strange (apparently, Mark's friend was a bit vague on certain points, and not willing to completely divulge his family's method) and it was recommended that it be cooked on a disco, a large skillet made out of tractor parts. But after tinkering with it, I managed to recreate what I felt was a passable asado that would not insult the taste of any of the good citizens of West Texas.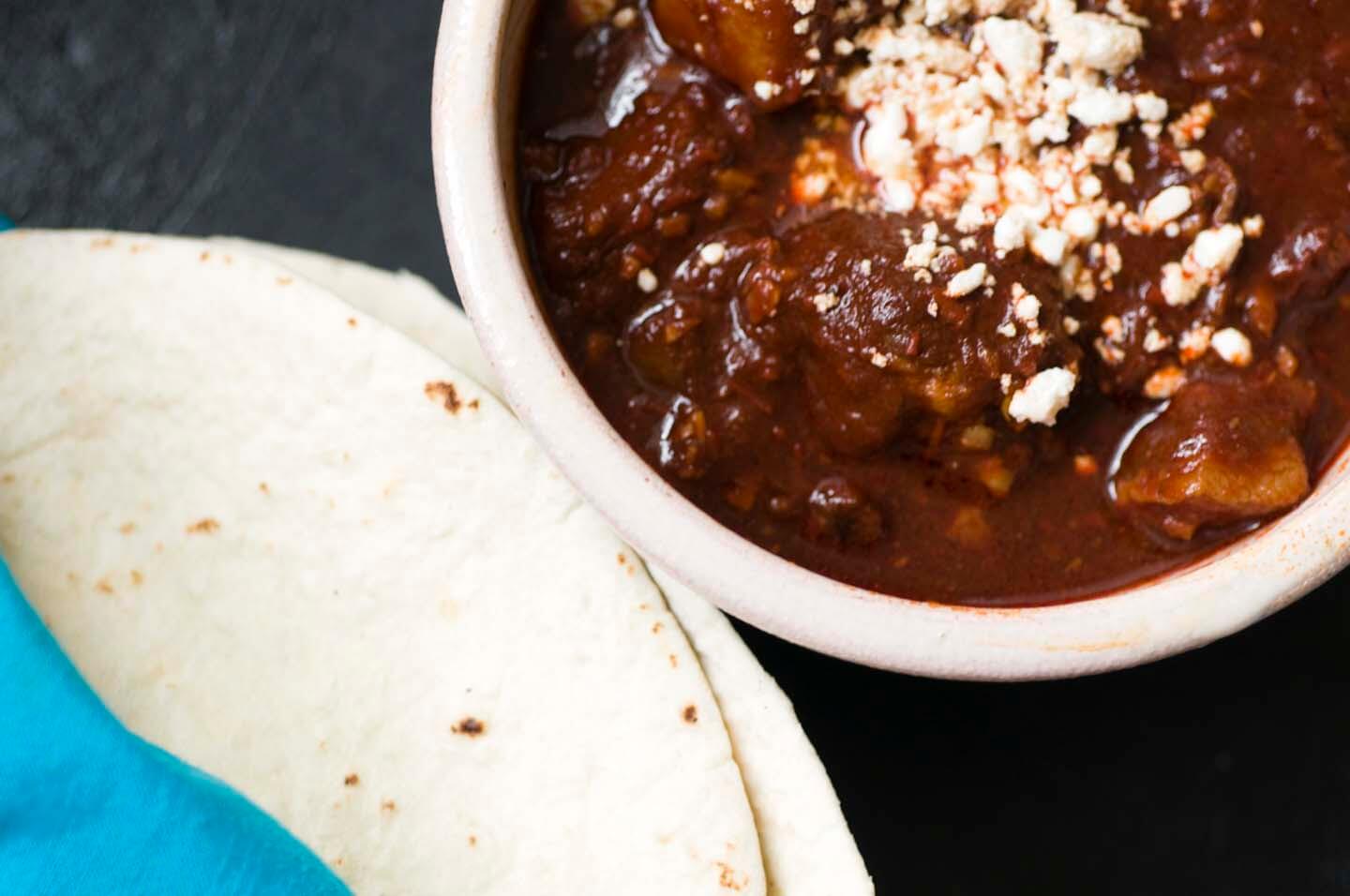 Now don't be put off by the time involved in making this—yes, as with a little planning you can be eating your own bowl of asado within 4 hours. And if you don't have a the Mexican wide skillet made from tractor parts (also known as the Mexican wok)—Mark has generously provided directions on how to weld your own, if you are so inclined. Or you can use a Dutch oven, wok or regular cast-iron skillet, too.
—————
Would you like more Homesick Texan? Well, I've started offering additional recipes for paid subscribers to help with the costs of running the site. While I'm not taking anything away, if you'd like to support Homesick Texan and have access to exclusive, never-seen-before subscriber-only posts, please consider becoming a member; annual subscriptions are as low as $25. Thank you for reading, your consideration, and your support!
—————
West Texas asado
Ingredients
16

ancho chiles, seeded and stemmed

Salt and pepper

3

pounds

boneless pork shoulder, cut into 1-inch cubes

2

tablespoons

lard, bacon grease, or peanut oil

1/2

medium onion, diced

10

cloves

garlic, minced

1/2

cup

chopped cilantro

1

tablespoon

dried oregano

1

tablespoon

ground cumin

1/2

teaspoon

ground allspice

Crumbled cotija cheese, for serving

Warm flour tortillas, for serving
Instructions
In a dry skillet heated on high, toast the ancho chiles on each side for about 10 seconds or just until they start to puff. Fill the skillet with enough water to cover. Leave the heat on until the water begins to boil and then turn off the heat and let the chiles soak until soft, about 30 minutes.

Once hydrated, discard the soaking water, rinse the chiles well, then place into a blender. Place chiles in a blender with 1/2 cup of fresh water. Puree until smooth.

Heat the lard in a Dutch oven on medium heat. Generously salt and pepper the pork, and add to the pot, cooking until browned. Remove the pork and add to the pot the onion. Cook for 5 minutes then add the garlic. Cook for 30 more seconds.

Return the pork to the pot and pour in the chile puree. Add 1 cup of water, the cilantro, oregano, cumin, and allspice. Add salt and pepper to taste. Cook covered on low heat for 2 1/2 hours, stirring occasionally, until tender. Taste and adjust seasonings.

Serve in bowls topped with cotija or wrapped in flour tortillas for tacos.
PS: Mark Flowers explains how to make your own disco (for cooking, not dancing)
1. Get the materials: One disc harrow blade, such as Grizzly Stallion Blade Plain 20 inch and one 1.25″x 1.25″ seven gauge piece of steel; and two 3/8″ diameter x 4" wide square "U" bolts.
2. Cut the small piece of steel to fit the square hole in the disc. Weld that piece into the hole.
3. Weld the "U" bolts on opposite sides of the underside (the convex side) the disc to serve as handles.
4. Grind away the rough edges of the welds so that the interior of the disc and the underside of the disk are smooth.
5. Sandblast the disc to remove the remant black paint. (I don't have a sandblaster, so I took my disc to "Nipco" a machine shop here in Odessa. They didn't charge me. When I offered to pay, they said, "Hell, that didn't take but a minute, besides, I wouldn't feel right charging you to strip your disc." Mighty neighborly, I thought.
7. Season it like I'm sure your grandmother did her cast-iron skillet. Cook with it over a gas flame.