"An El Paso classic," touted the postscript on an intriguing-sounding recipe. The dish called for roasted long-green chiles, bacon, and a pound and…
"Is this correct?" I asked my server one morning at an airy restaurant close to downtown San Antonio. I had asked for a…
When I recently went to go vote, there were boxes of kolaches at the polling station for people to snack on as they…
On a recent road trip, I took a break in Fairfield, a small town about halfway between Dallas and Houston. For years, this…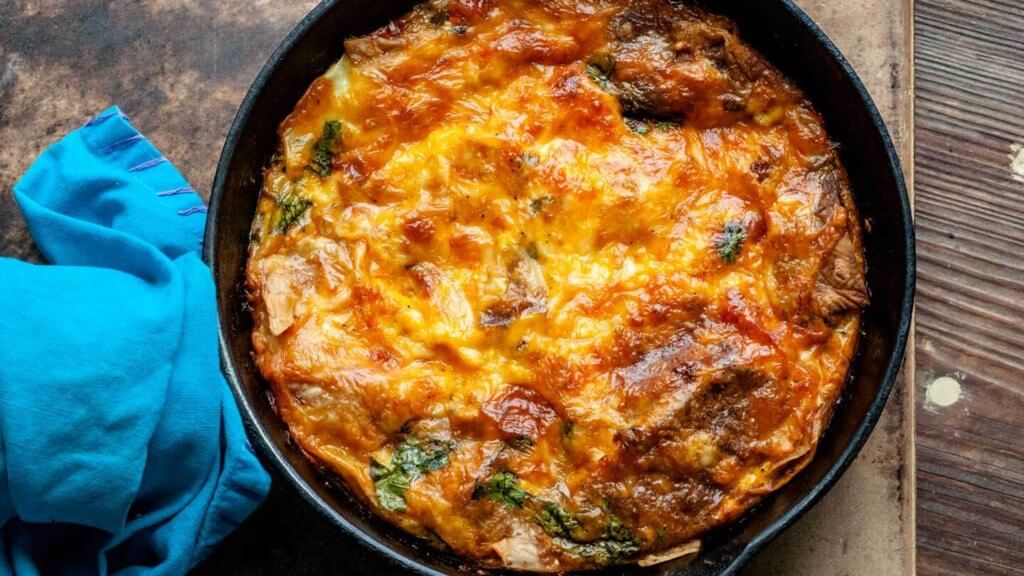 When my Oregon family of homesick Texans gets together for a festive weekend brunch, often my dad will make a big batch of…
I did not grow up in a grit-eating family. I'd beg and beg my mother to make grits, but she'd always say, "We…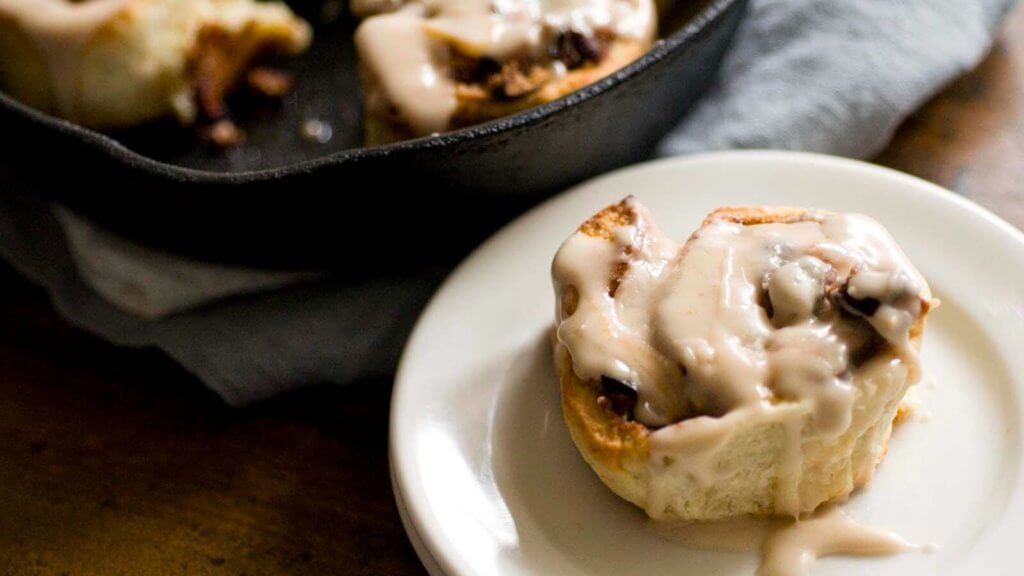 Quick and easy cinnamon rolls can be made with biscuit dough. A bit of bacon and pecan are folded into the filling for additional smoky sweetness. Make them for loved ones as these are oh, so good!
A skillet pancake made with oatmeal, chocolate chips, pecans, and orange zest is a simple breakfast but sweet and delicate enough for dessert, too.
This blueberry cornbread has joyful bursts of tart and sweet blueberries in each bite. Good with a pat of butter, but also so soft it can be eaten on its own, hot out of the oven.
These strawberry oatmeal scones are rich and buttery yet still feel virtuous. But it's the softened berries that I love the most, as they add a jam-like burst of flavor to each bite.