"Have you been doing anything else lately besides cooking and going to funerals?" said my grandma. I laughed, though I wasn't sure if she was joking or not. While it's a given I'm cooking all the time, I'd only been to one memorial service recently. There had been another one scheduled this weekend for a friend's mother, but it was canceled due to Covid concerns and will now be virtual.
That said, even though I won't be seeing my friend in person this weekend, I still wanted to offer some comfort. At the service I attended two weeks ago, for instance, we celebrated a man's life with stories, barbecue, George Strait, and homemade pie. When saying goodbye, the sharing of memories, songs, and food helps soften the pain.
Now, if you read my post about squash casserole, Dallas cafeteria style, you may recall I mentioned eating at Highland Park Cafeteria with a friend and her grandmother, and at one point she had told me that their zucchini muffins were the best. This was the friend in question, and I thought a batch of her favorite muffins would be welcome in her time of grief.
Sometimes you think you have all the time in the world, and if you're like me, you procrastinate on getting around to certain tasks. On my list of things to do when I returned to Dallas was to visit that cafeteria and have their zucchini muffins so I could recreate my own rendition for this friend. Sadly, that never came to pass. If I was going to make her muffins, I had work to do.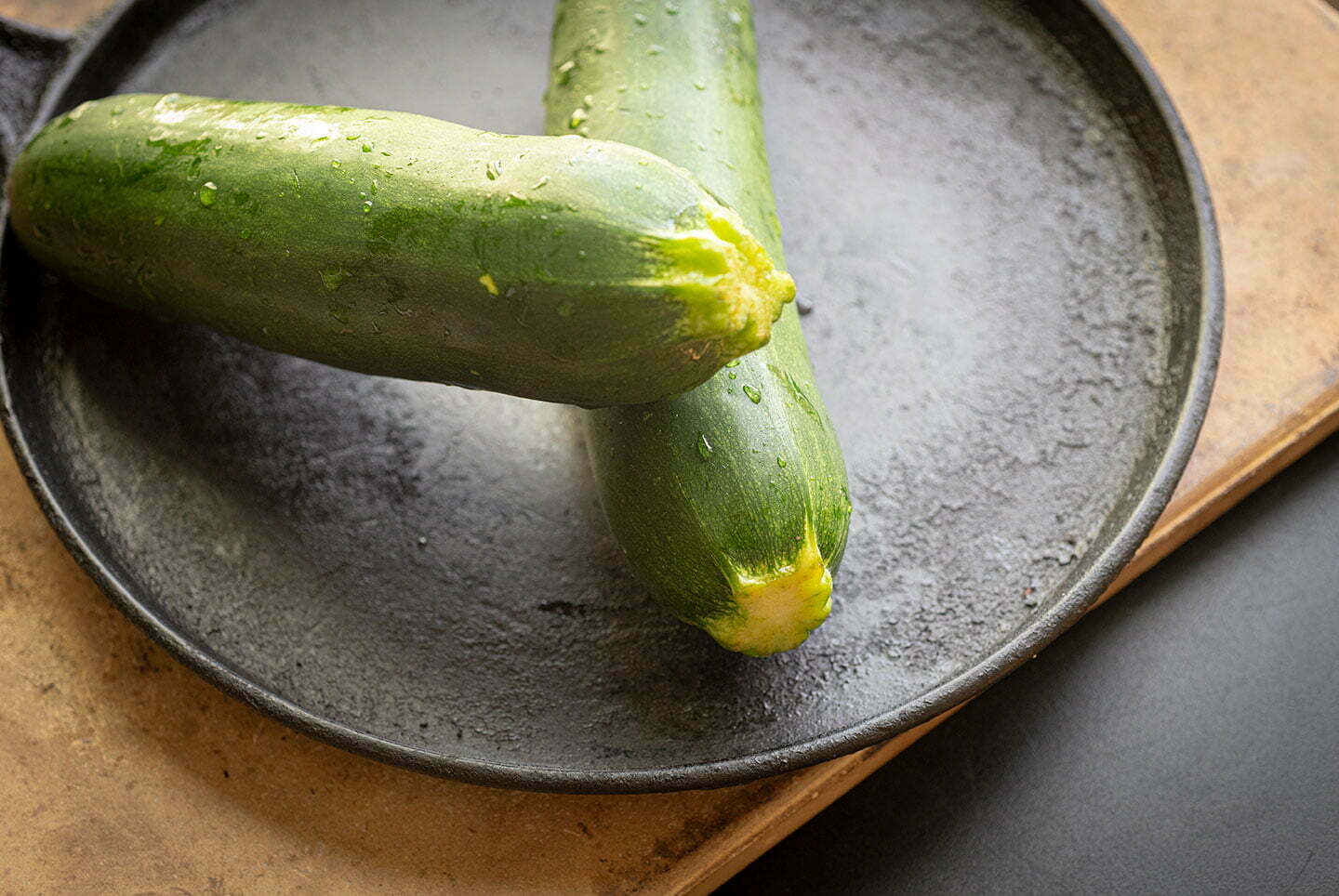 First, I began reading all I could about how Highland Park's muffins were different from the rest. In photos, they looked like most zucchini muffins–brown with little green specs from the squash and a hint of shine from the sugar. No oatmeal, chocolate chips, or dried fruit appeared to be present.
In researching zucchini-muffin recipes from Texas, I learned that as it is with many baked goods, there's a standard way to prepare them with little deviation in method or ingredients. In fact, most recipes were essentially the same, and I assumed that this was probably the restaurant's basic batter as well. I started my batch with that.
Then I saw an old social media post from the restaurant touting its muffins, saying that nutmeg and walnuts were the two items that set theirs apart from the rest. Using a zucchini muffin recipe from the Dallas Morning News, I tweaked it with those flourishes, too.
The batter came together easily, and after they were done, the resulting quick bread was tender and sweet with added warmth and depth from the spices and nuts. The zucchini kept them moist but besides the little flecks of green, you otherwise wouldn't know it was there.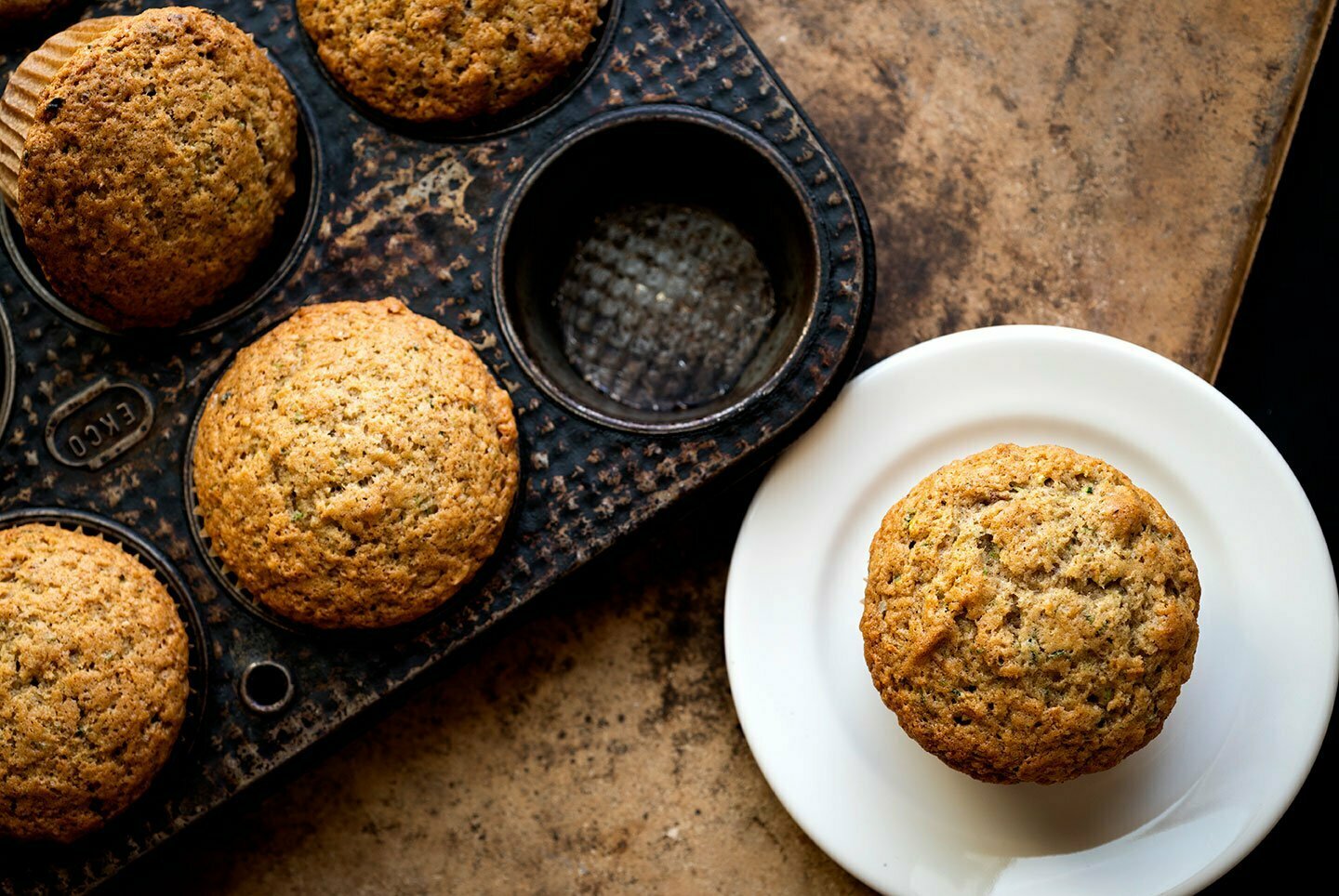 While I don't know if these taste exactly like the ones my friend craved, this fine batch still stands tall on its own, and would be welcome on anyone's table, whether they're seeking solace or simply something delicious to eat.
—————
Would you like more Homesick Texan? Well, I've started offering additional recipes for paid subscribers to help with the costs of running the site. While I'm not taking anything away, if you'd like to support Homesick Texan and have access to exclusive, never-seen-before subscriber-only posts, please consider becoming a member; annual subscriptions are as low as $25. Thank you for reading, your consideration, and your support!
—————
Zucchini muffins
Ingredients
2 ½

cups

all-purpose flour

1 ¼

cups

sugar

1

teaspoon

baking soda

1

teaspoon

baking powder

2

teaspoons

ground cinnamon

1

teaspoon

ground nutmeg

½

teaspoon

kosher salt

¾

cup

safflower oil

2

large eggs, beaten

1

tablespoon

vanilla

2

cups

finely shredded zucchini

1

cup

chopped walnuts or pecans
Instructions
Preheat the oven to 350°F and line a 12-cup muffin tin with liners.

In a mixing bowl, stir together the flour, sugar, baking soda, baking powder, cinnamon, nutmeg, and salt until well blended.

Add to the bowl the oil, eggs, and vanilla, then stir until a thick batter is formed. Stir in the shredded zucchini and nuts until incorporated into the batter.

Fill the muffin cups 3/4 full with the batter. Bake uncovered for 20-25 minutes or until lightly browned and an inserted knife comes out clean.

Serve warm or at room temperature. They will keep covered for several days.