When I think of my mom, I often think of chocolate and lavender. So when I came across a few recipes for chocolate lavender brownies, naturally I had to make her a batch.
Mom loves all things chocolate, and her house always smells like fresh lavender. While she has quite the green thumb, I'm not sure that she's ever grown it, though lavender is becoming quite a popular Texas plant—especially in the Hill Country. I also don't know if my mom's ever cooked with lavender. But for Christmas she gave me a tin filled with culinary lavender, and I wanted to put it to good use.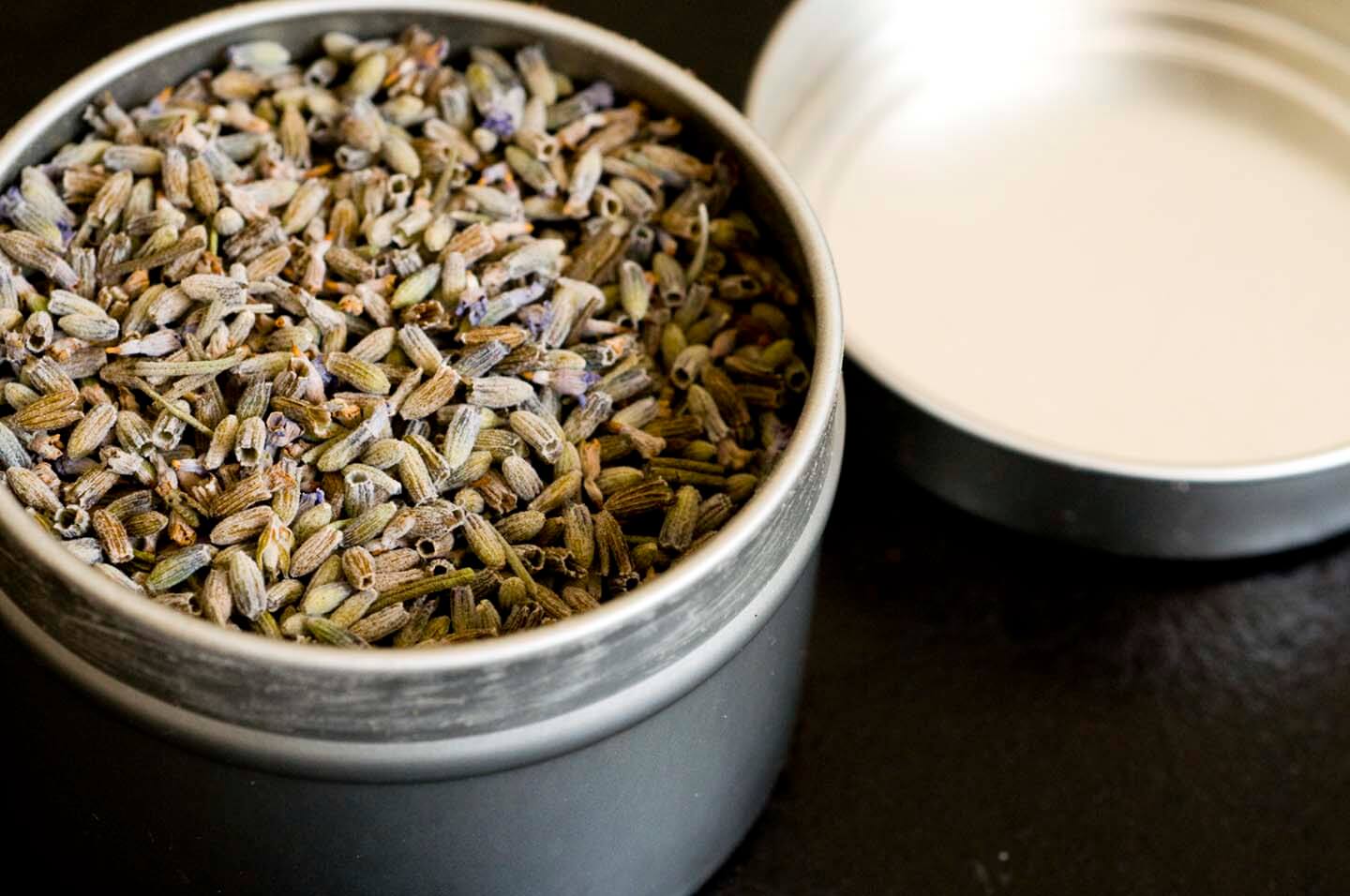 A few years ago, someone shared with me a dark chocolate bar that was flavored with lavender. The combination of bittersweet chocolate and floral lavender was unexpected yet welcome, like the appearance of the first blossoms on the trees in spring.

When cooking with lavender, I do find that a little bit goes a long way, and for some it may be a bit of an acquired taste. But the herb's piney, slightly peppery notes are a perfect match for rich, deep chocolate.
For this recipe, I took my basic brownie recipe—which is a fudgy brownie with a thin, crisp topping—and simply added a smidge of lavender. A light sprinkle of flaked sea salt on top of the brownies added even more contrast to the rich, sweet treat. While brownies are good at any time, there's something about the lavender that makes these especially perfect for spring.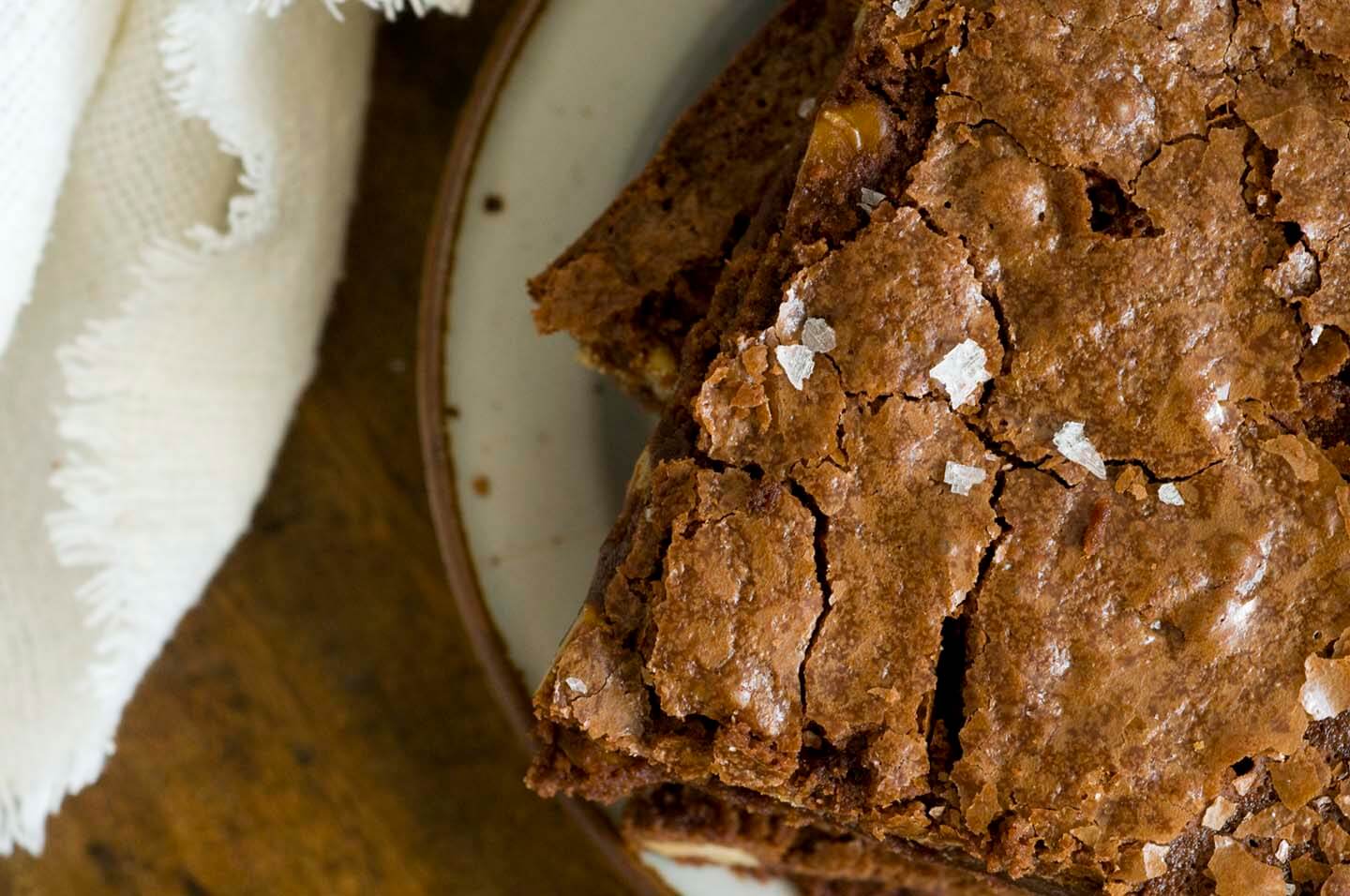 Spring also means it's time to honor our mothers, and I feel especially fortunate to have such a terrific mom. See, I haven't always been the easiest daughter but my mom has always been patient with me. And I want to thank her for always encouraging me to be independent and to follow my dreams. She's always been a tireless cheerleader, no matter if I've failed or succeeded.
So, mom—I just wanted to let you know that you're the best and I love you! And yes, the brownies are in the mail. I hope you enjoy them and a very happy Mother's Day!
Lavender brownies
Ingredients
1

cup

granulated sugar

1/4

teaspoon

dried lavender

4

ounces

bittersweet chocolate, chopped

8

tablespoons

unsalted butter

1/8

teaspoon

kosher salt

1/8

teaspoon

ground cinnamon

1

teaspoon

vanilla extract

2

large eggs, beaten

1/2

cup

all-purpose flour

1

cup

chopped walnuts

1/4

teaspoon

flaked sea salt
Instructions
Preheat the oven to 350° F and lightly grease an 8×8 or 9×9 square pan.

In a food processor, pulse the sugar and lavender together until well combined.

In a saucepan, on low heat melt the chocolate and butter, while occasionally stirring. Once melted, turn off the heat and stir in the lavender sugar, salt, cinnamon and vanilla extract. Add the eggs until well combined, and then stir in the flour and walnuts, mixing until a smooth, thick batter is formed.

Spoon the batter into the pan. Bake for 25-30 minutes, or until an inserted knife comes out clean. Immediately after removing the brownies from the oven, sprinkle the top with the flaked sea salt. Allow to completely cool for at least an hour before slicing.
Notes
Culinary lavender can be found in the spice section at the grocery store, at specialty markets or at the farmers' market.