Refried beans recipe: a life pursuit
I was born with a silver spoon in my mouth, and it was filled with a heaping serving of refried beans. OK, the spoon may not have been exactly silver, but ever since I can remember, refried beans have been my favorite food. When my parents were young and still in college, we often ate at Pancho's because kids got free rice and beans. And since I was too young to take umbrage at eating what was essentially poor-people food, I fell in love with the refried beans—the texture, the flavor, the way they filled my mouth and belly with a luscious, toothsome bite of beany goodness. I craved them all the time. Even today, while I enjoy the food that sits in between the rice and beans on your typical Tex-Mex plate, I still eat the beans first and regard everything else as secondary. I've even been known to order an extra plate of refried beans just to satisfy my desire.
Some of my favorite refried beans on the planet are served at Las Manitas in downtown Austin, TX. This café is known for its breakfasts, but I could care less about anything but the beans. I recommended the restaurant to my buddy Christine when she made a recent trip to Austin, emphasizing she must try the beans. And as she noted, they did not disappoint. I always suspected they make their dreamy beans by using bacon grease, and after a quick call to the restaurant my hunch was confirmed. The lovely woman I spoke with did not give me a recipe per se. But she did share with me her technique, which is very simple. Just fry up some bacon, remove the cooked meat, throw your beans in the pot and mash away. This is how I've long made mine, and I was pleased that I had been doing it correctly all along. And while many others may use lard for making their refried beans, which also makes them soft and smooth, I prefer to use bacon grease because it has that added smoky flavor.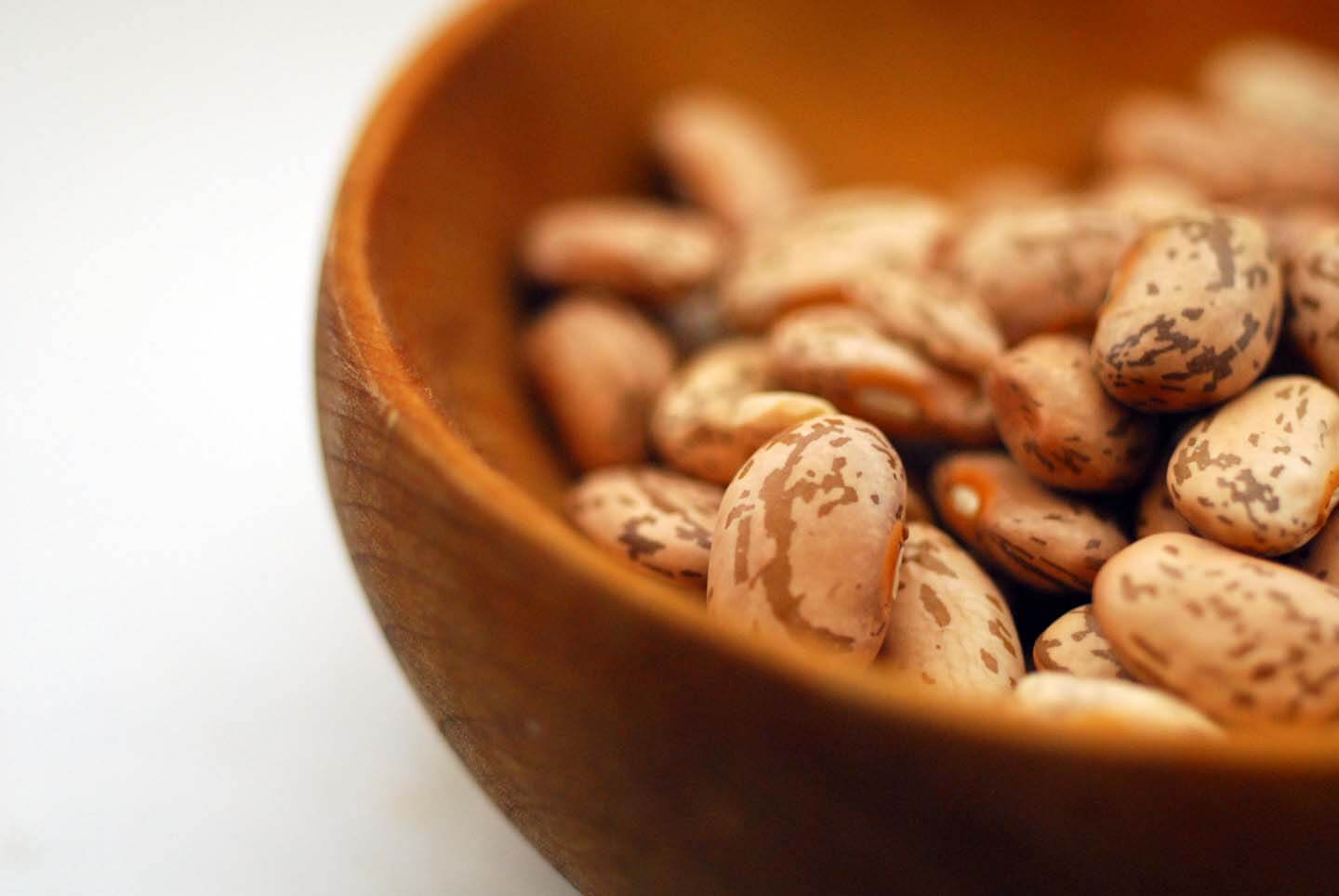 Robb Walsh has called refried beans the mashed potatoes of Tex-Mex and he's correct. They are our comfort, our staple and our necessity. You can't have a Tex-Mex meal without them. For me, they are the foundation of every great plate. This blog was even founded on that principle—my pursuit of good refried beans. I dare not say great, however, because that's usually too much to ask. But even with my standards slightly lowered, I still rarely find delicious—let alone sublime— refried beans here in the Northeast.
I chalk that up to people trying to be healthy. While you can make a decent batch of refried beans fried in peanut oil, the only way you will achieve the finest refried beans is to fry them up in pig fat. And since so many people have an aversion to porcine products, this crucial step is usually omitted. But as I've so often discovered, spice and care is lacking as well, leaving you with a soupy, tasteless brown pile of mush. So I don't want to put off the heart-healthy or vegetarians out there—you can fry them in peanut oil and add enough onions, garlic and spices to give them a good flavor. But if you want that memorable and authentic bite, it's best to go with bacon grease or lard.
Besides refried beans being one of the first foods I put in my mouth, I had a recent revelation as to another reason why I am so enamored with them. Have a look at this picture: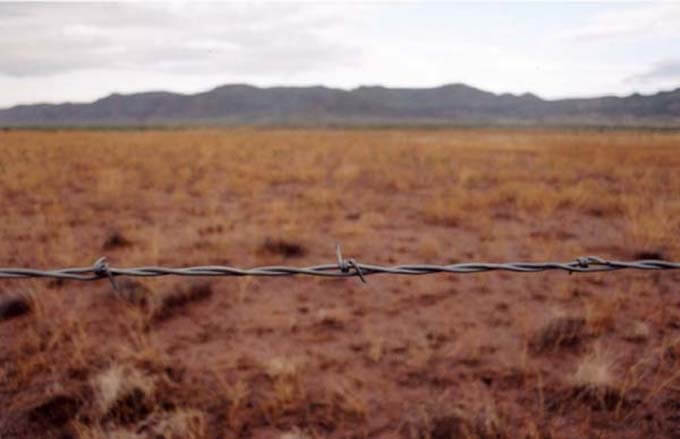 This is a typical West Texas vista. Look closely at the ground. Does it bring to mind anything? Do you see it? To me, it has the color and texture of refried beans. So it's little wonder I love refried beans so much—it reminds me of the rich soil my state rests upon. They are an edible embodiment of Texas, both our foundation and our heart—a staple and a necessity indeed!
So I'm off to Texas in a few days and while my time there may be short, I plan on indulging in a fair share of my favorite foods. And I'll raise my fork to you, dear readers, for joining me as I muse on life, love and, of course, the pursuit of good refried beans.
Refried beans
Ingredients
1

pound

dried pinto beans

1

tablespoon

kosher salt

1/4

pound

salt pork slit with a knife

1/2

medium yellow onion, whole

4

slices

uncooked bacon

1/2

cup

medium yellow onion, diced

1

garlic clove, minced
Instructions
Place the beans in a large pot with the salt and cover with 2 inches of water. You can either soak them overnight or do a quick soak by bringing to a boil and then turning off the heat and letting them sit for an hour.

After soaking, add to the pot the half onion in the pot and the salt pork. Bring beans to a boil, cover and simmer for an hour, stirring occasionally.

The time it will take to cook the beans will depend on the freshness of the beans and the hardness of your water. If they're not completely cooked after an hour, let them simmer a while longer until they're done.

Discard the salt pork and onion and then drain the beans, keeping 1/2 cup of the bean broth.

Cook the bacon in a skillet on medium-low heat, turning once, until crisp and the fat has rendered, about 10 minutes. Remove the bacon and save for another use.

Leaving the bacon fat in the skillet, add the diced onion and cook on medium-low for 5 minutes or until softened, then add the minced garlic and cook for another minute.

Add the drained cooked beans into the skillet, adding 1/4 cup of the bean broth. Mash the beans with a potato masher, adding more bean broth for desired moisture. Keep stirring the mashed beans in the bacon fat until the texture is a chunky paste. Serve warm.
Notes
You can substitute 1/4 cup of lard for the bacon grease. Or you can use 1/4 cup of peanut oil. If you don't want to cook a pot of beans, 2 (15-ounce) cans of cooked pintos can be used instead.