Molletes with homemade bolillos
Do you love refried beans and cheese? Do you love a crusty yet soft roll? Then allow me to introduce you to a superb Mexican dish: molletes.
Earlier this summer, I traveled to Mexico City. It was the rainy season, which means that every afternoon it would rain for an hour or so. By the time I landed from New York, however, that day's shower had passed, leaving the air clear and the streets clean.
I knew I wanted to stay in the Condesa neighborhood and I found a delightful place called The Red Tree House that was filled with light and trees—two things often in short supply here in New York City.
My agenda for the trip was precise: eat well and take photos. On the first morning, I woke up early with the plan to go to El Mercado Merced, the largest market in Mexico City. Before leaving, I walked through the dining area and saw a lavish display of pastries, fruits, juices and yogurt. The owner asked I wanted to stay for breakfast. The cold spread was indeed gorgeous, but I wanted something hot—namely refried beans—and so I declined and left the house.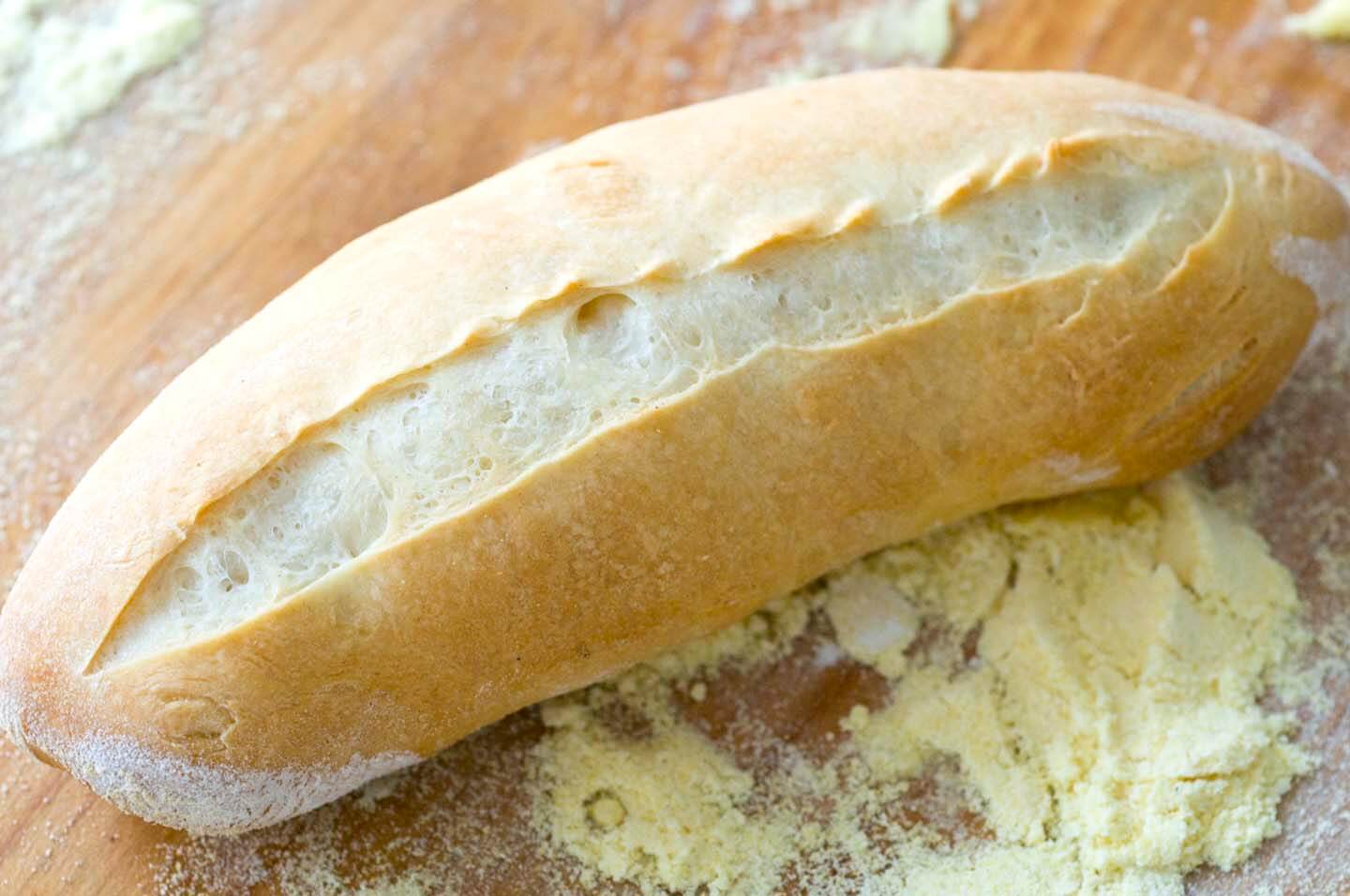 This pattern continued for the next two days. As I was leaving, the owner or manager would ask if I wanted breakfast, and I would politely decline the pastries because I wanted to eat beans.

Three days into my stay I was talking to the manager, Ernesto. He asked if I was so interested in food, why I never stayed for breakfast. I told him that I wanted hot food, street food—I wanted to eat like the locals. He laughed and said, "Well you're missing out because we have the best breakfast in all of Mexico City!"
Ernesto then told me that besides the pastries, the ladies also made a hot breakfast every morning. He then rattled off a list of what had been on the menu every day since my arrival. And as I listened to him, I realized that I had been missing out on some of my favorite Mexican breakfasts. I was a fool.
What had I missed? Namely, molletes. (Pronounced: mo-YEH-tehs.) One of the mornings I had been at the inn, the cooks had made molletes—a dish comprised of crusty rolls known as bolillos, split open and topped with salsa, refried beans and melted cheese.
If you know me at all, you know this: refried beans are my comfort food. And granted, I had eaten some wonderful beans during my stay in Mexico City, but I had missed out on a chance to eat probably some of the best refried beans, right there at my home away from home.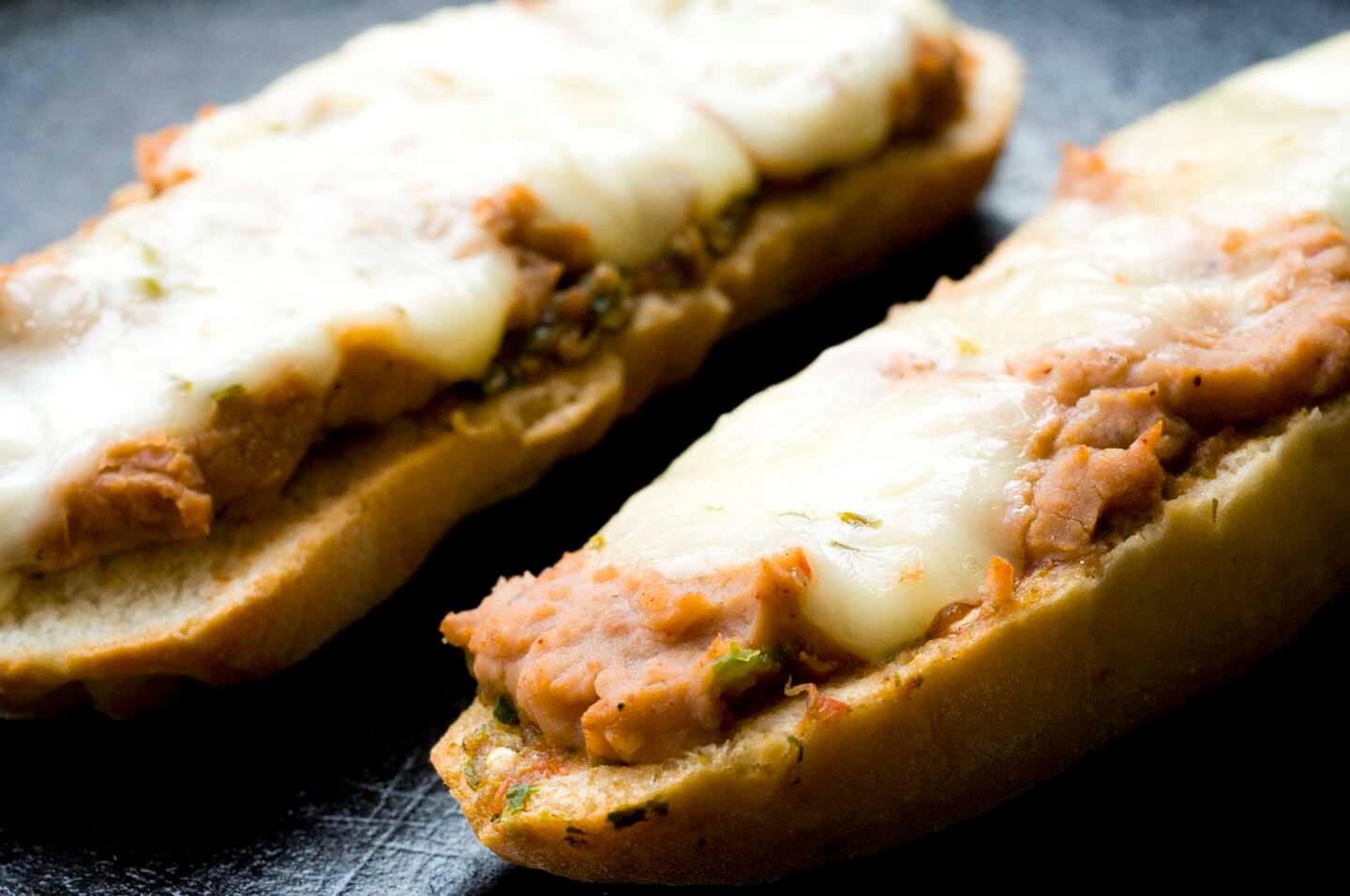 I asked Ernesto if they would be serving molletes again before I left. He said no. But no matter, as soon as I returned to New York, my first order of business was to make my own molletes, on homemade bolillo rolls. And while extremely satisfying, I do believe another trip to the Red Tree House is in order—soon—so I can compare my molletes to theirs.
Molletes with homemade bolillos
Ingredients
Ingredients for the bolillos:
2 1/2

cups

all-purpose flour

1

cup

warm water

2 1/4

teaspoons

dry yeast (1 packet)

1

teaspoon

kosher salt

1

teaspoon

sugar

1/4

cup

canola oil

Cornmeal
Ingredients for the molletes:
8

bolillos

2

cups

refried beans

2

cups

shredded cheddar or Monterrey Jack cheese

1

cup

salsa
Instructions
To make the bolillos, mix together one cup of flour, yeast and warm water. Add one more cup of flour, sugar, salt and oil and stir until ingredients are combined but dough is still wet and shaggy. Let dough rest for 15 minutes.

Sprinkle 1/2 cup of flour on a clean surface and knead dough until it shapes into a ball, about 10 minutes.

Place into a greased bowl, cover and let it rise until doubled in size, about an hour.

After dough has risen, divide dough into 8 equal pieces. Take each piece and flatten it into a circle. Take one side, and fold it in half into the center. Take the opposite side and do the same. Roll folded dough with your hands until it's spindle shaped, wider in the middle and tapered at the ends. (Here's an expert shaping bolillos.)

Place shaped rolls on a greased or parchment-paper lined cookie sheet that's sprinkled with a bit of cornmeal, cover, and let rise until doubled in size, about an hour.

Twenty minutes before baking, heat oven to 425° F. Five minutes before baking, place an oven-safe pan filled with water on the bottom of the oven.

Mix 1/2 cup of warm water with 1/4 teaspoon of salt, and brush on each roll. Then, with a sharp knife, razor or lame, make a slash lengthwise through each roll.

Place rolls on bottom rack of oven (be careful when opening oven as steam might come out) and cook for 15 minutes or until the bolilllos are light brown in color and make a hollow sound when you thump them.

These keep for a couple of days, though they if they get too soft. just reheat in the oven to firm them up. They also freeze well.

To make the molletes, preheat the oven to 350° F.

Split the bolillos in half, lengthwise. Top each half with 1/2 tablespoon of salsa, 2 tablespoons refried beans and 2 tablespoons cheese. Bake for 10 minutes or until cheese is melted. Serve with extra salsa on the side.