Ruby Red grapefruit chess bars
The first time I learned about chess bars, I was at the Strand Bookstore in New York City browsing through its collection of regional, community cookbooks. While the Strand does sell new titles, its backbone is its used book collection and I like to stop in every so often and see if it has anything unusual and out of print.
While looking through an Alabama recipe collection, I came across a recipe for said dessert. Now, I grew up in family that appreciated chess pie, as my grandparents always ordered a slice at the cafeteria after their meal. But for some reason, I don't recall anyone ever making one at home from scratch. So, when I craved it on my own in New York, I had to research how it was done.
In any case, after finally baking a pie and declaring it as I remembered, my obsession with the dessert subsided a bit, though that day when I saw a recipe for the bars, which appeared to be a chess pie in cookie form, I did resolve to make those, too. But I have a limited attention span and that day at the store, a cookbook by Loretta Lynn caught my eye, so I put down the community cookbook, picked up Loretta's book, and began to read it to see if she discussed her love of chocolate pie and her infamous mistake of replacing of salt for sugar when she once baked one for her beloved.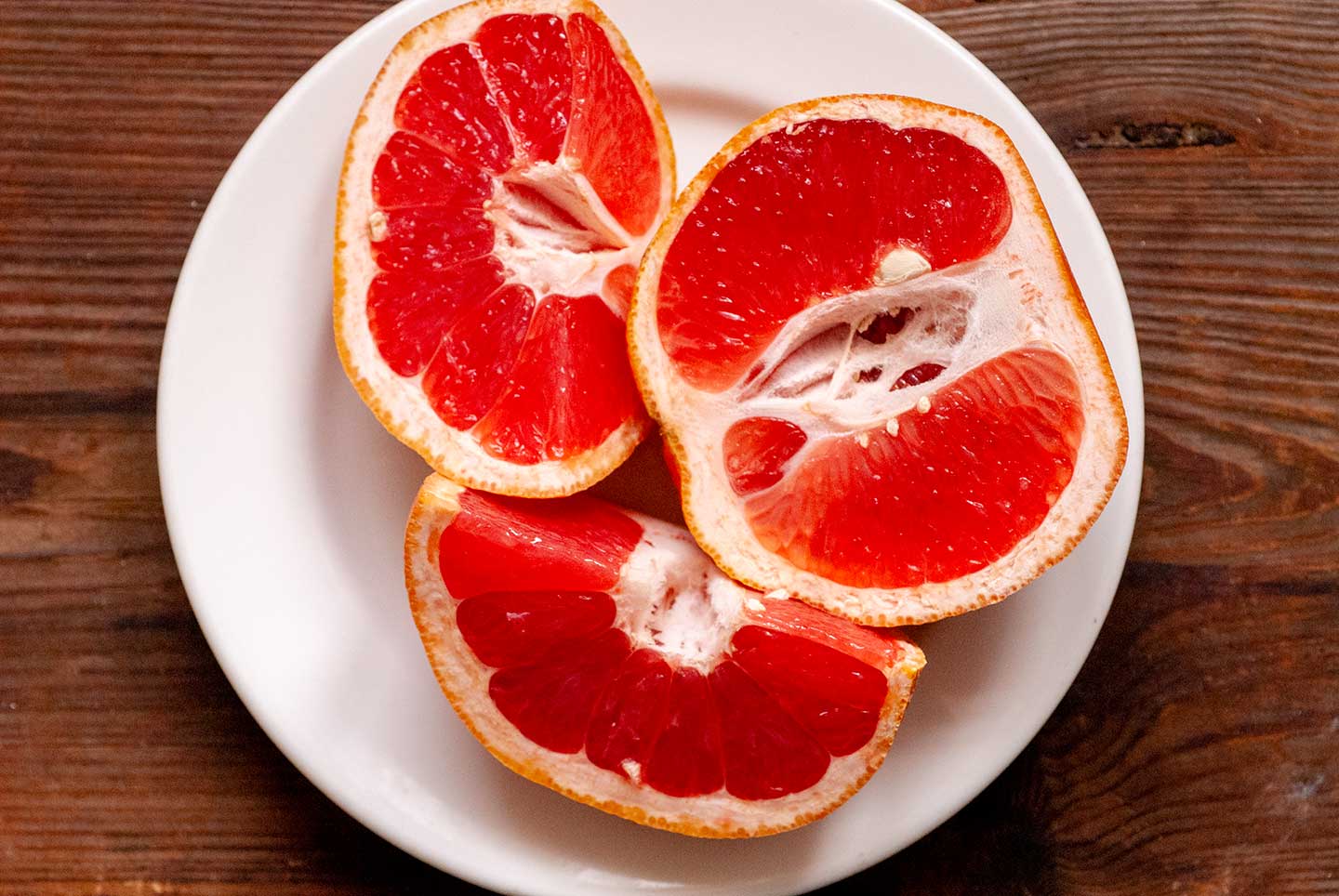 It's been a few years since that afternoon, and to be honest I had forgotten about the cookies. Though recently a recipe for the dessert by Ben Mims in his book Sweet & Southern came to my attention, and it piqued my interest once again. Curious how his differed from what I'd seen, I looked through my journal and on my phone to see if I'd taken notes about the Alabama version, but found nothing. So, I decided to start my research from the beginning.
The recipe from Ben mentioned that his was as an update on the the tailgate, potluck, and church social standard that called for a boxed cake mix to be used as the foundation. Curious about the cake mix, I began to look at other recipes, and as I found Texan versions of the recipe, which started appearing in the 1970s, most also called for cake mix though a few that did not.
The chess pie bar recipes also varied in their fillings. For instance, one recipe from Seguin fell in line with the traditional recipe for chess pie, with a typical pie crust and a filling of eggs, sugar, butter, cornmeal, and lemon juice landing on top. Others, however, called for cream cheese to bind the custard. Often there wasn't even juice, which was strange to me as that's how the pie gets it distinct bright tone.
When I decided to make my own, I decided to forgo the box cake mix and instead begin a from-scratch crust that uses lots of butter, sugar, flour, and pecans that ends up being more like a cookie than a traditional pie crust. As for the filling, I chose the cream cheese and powdered sugar base, which does skew from how chess pies are made, but it does make the custard foolproof. I also added plenty of Ruby Red grapefruit juice and zest to bring it to life.
It's always fine to bake for loved ones, but in February it seems to be an especially popular time. It's been said that there are two kinds of people—chocolate lovers or vanilla lovers. Though I'd like to argue that there are also citrus lovers who will opt for the brightness of lemon, lime, orange, or grapefruit over the bittersweet earthiness of cacao or the warm comfort of vanilla. And if you have one of those in your life, then these chess bars livened up with Ruby Red grapefruit juice are the way to go.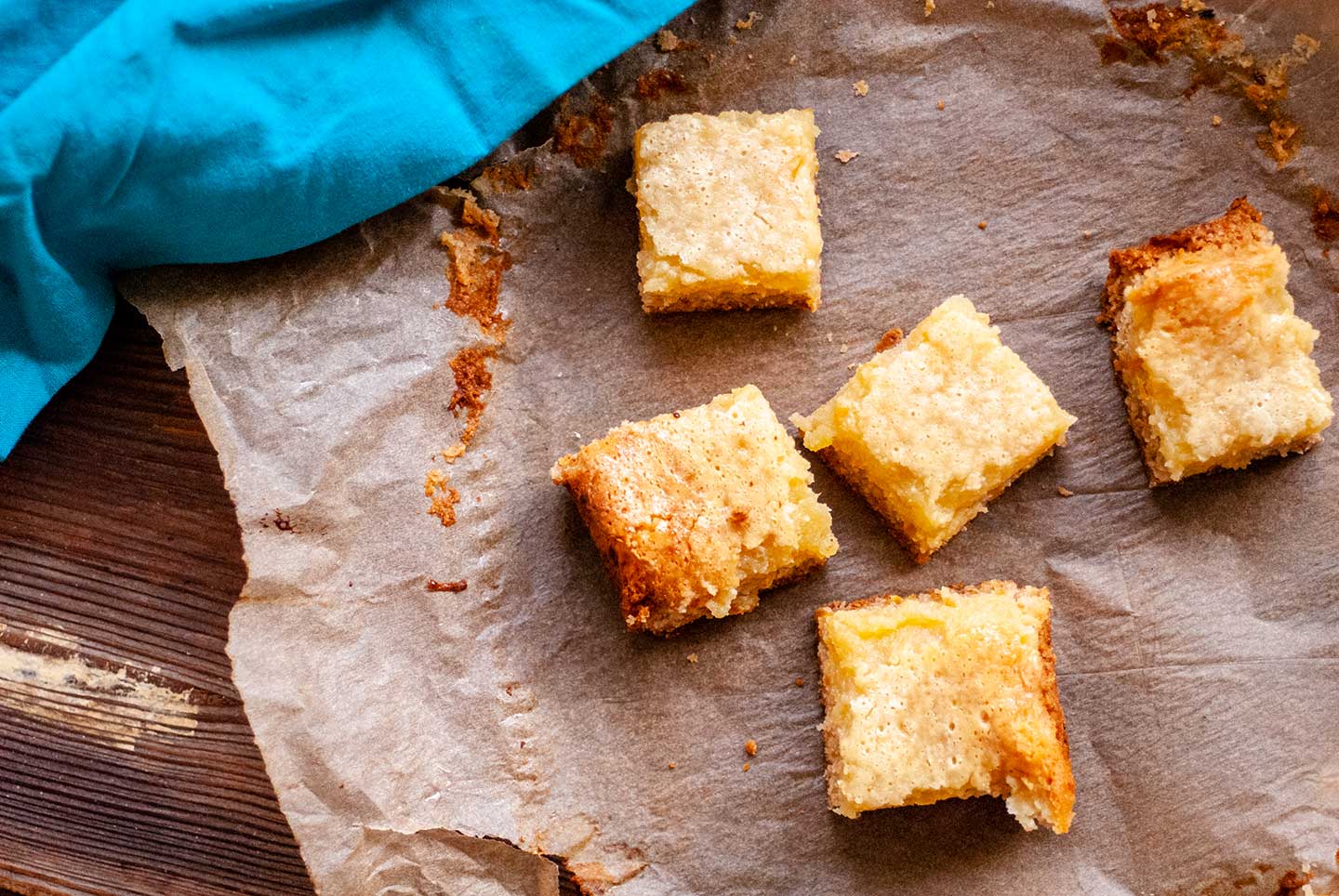 Indeed, for anyone who is a fan of bright custardy desserts, these Ruby Red chess bars will be a big hit. They are welcome straight from the oven though I find them even more alluring chilled, as that brings out the grapefruit juice even more. No matter how you serve them, however, know that for the citrus lover in your life they will be a welcome gift. And I know that you will enjoy them, too.
—————
Would you like more Homesick Texan? Well, I've started offering additional recipes for paid subscribers to help with the costs of running the site. While I'm not taking anything away, if you'd like to support Homesick Texan and have access to exclusive, never-seen-before subscriber-only posts, please consider becoming a member; annual subscriptions are as low as $25. Thank you for reading, your consideration, and your support!
—————
Ruby red grapefruit chess bars
Ingredients
For the crust:
8

tablespoons

unsalted butter, softened

1½

cups

sugar

2

teaspoons

vanilla extract

1

large egg

2

cups

all-purpose flour

1

teaspoon

baking powder

½

teaspoon

kosher salt

1/2

cup

chopped pecans

1

tablespoon

Ruby Red grapefruit zest
For the filling:
1

8-ounce package cream cheese, softened

2

large eggs

1

teaspoon

vanilla extract

2

tablespoons

Ruby Red grapefruit juice

2

tablespoons

Ruby Red grapefruit zest

1

pound

(4 cups) confectioners' sugar

1/2

teaspoon

kosher salt
Instructions
Preheat the oven to 350°F and line a 9x13 pan with parchment paper with the ends or the paper hanging over the edges. (This will allow you to lift out the bars when they're done for easier cutting.)

To make the crust, mix together the butter and sugar until creamy and well blended. Mix in the vanilla extract and egg until well blended. Mix in the flour, baking powder, salt, pecans, and grapefruit zest until well blended and a thick and pliable dough much like a cookie dough, is formed. Pat the dough evenly into the bottom of the pan.

To make the filling, mix the cream cheese until smooth and fluffy, then blend in the eggs, vanilla extract, Ruby Red grapefruit juice, Ruby Red grapefruit zest, confectioner's sugar, and salt. Blend until smooth.

Pour the filling over the crust then bake uncovered for 45-50 minutes or until the top of the squares are lightly browned. Allow to rest for 20 minutes before slicing. Can also chill before slicing, as they're also very delicious cold.