Shepherd's pie with chipotle-Cheddar mashed potatoes
Recently I heard one woman's cooking described as "mom food." When asked to explain, it was said that her food was simple and comforting. What she served wasn't complex, but when you ate it you felt loved and secure.
My aunt often brings meals to my grandmother and recently she shared a shepherd's pie. You should get the recipe, said my grandma, adding that she thought I would enjoy it. When I asked my aunt what she had done, she told me that it wasn't anything out of the ordinary—just beef and vegetables topped with mashed potatoes.
As simple as these ingredients may be, however, when they come together something special happens, and the combination is greater than the sum of its parts. Shepherd's pie is classic mom food.
When I was growing up, my mom also made a version of this casserole. Traditionally, shepherd's pie was designed to reuse leftover meat and potatoes and craft something new. My mom's recipe followed this tack and she'd take day-old mashed potatoes and mix them up with garlic and cheese to bring them back to life. The cheesy, creamy potatoes paired with beef and vegetables was always a solid, hearty dish. Not complicated, but still very good.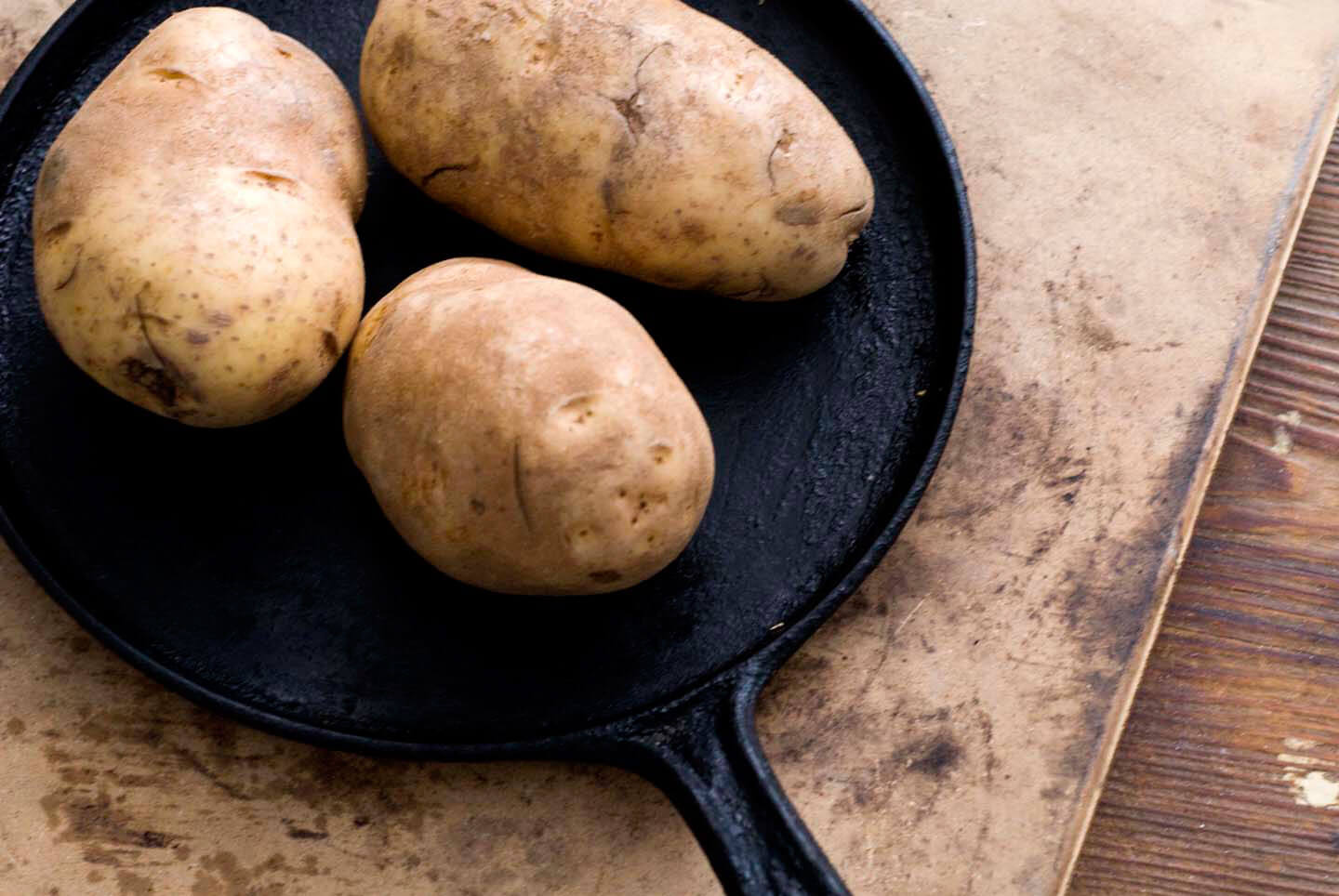 While the exact origin of shepherd's pie has been attributed to the British Isles, with recipes coming from Ireland, Scotland, and England, its exact provenance is unknown. Its name, as well, is something of a mystery, and whether shepherds even prepared this dish (or were served it after their time in the field), is up for speculation. But when you think of a shepherd, you think of care and guidance. So, it makes sense that a hearty dish designed for comfort would take on the name of this pastoral leader.
Recipes for shepherd's pie (or cottage pie, its warmly-named sibling), have a long history in Texas. You find versions listed from over a hundred years ago, with the basic formula always the same: meat plus mashed potatoes. Some have postulated that shepherd's pie, due to its name, should be made with lamb, though the earliest recipes I found didn't make this specification. In fact, most early versions of the dish called for beef.
There are many ways to approach shepherd's pie, though the foundation of meat and potatoes remains a constant. For mine, taking inspiration from my mom's potatoes, I add garlic and handfuls of white Cheddar, though I also stir in some chipotle chiles for heat and smoke.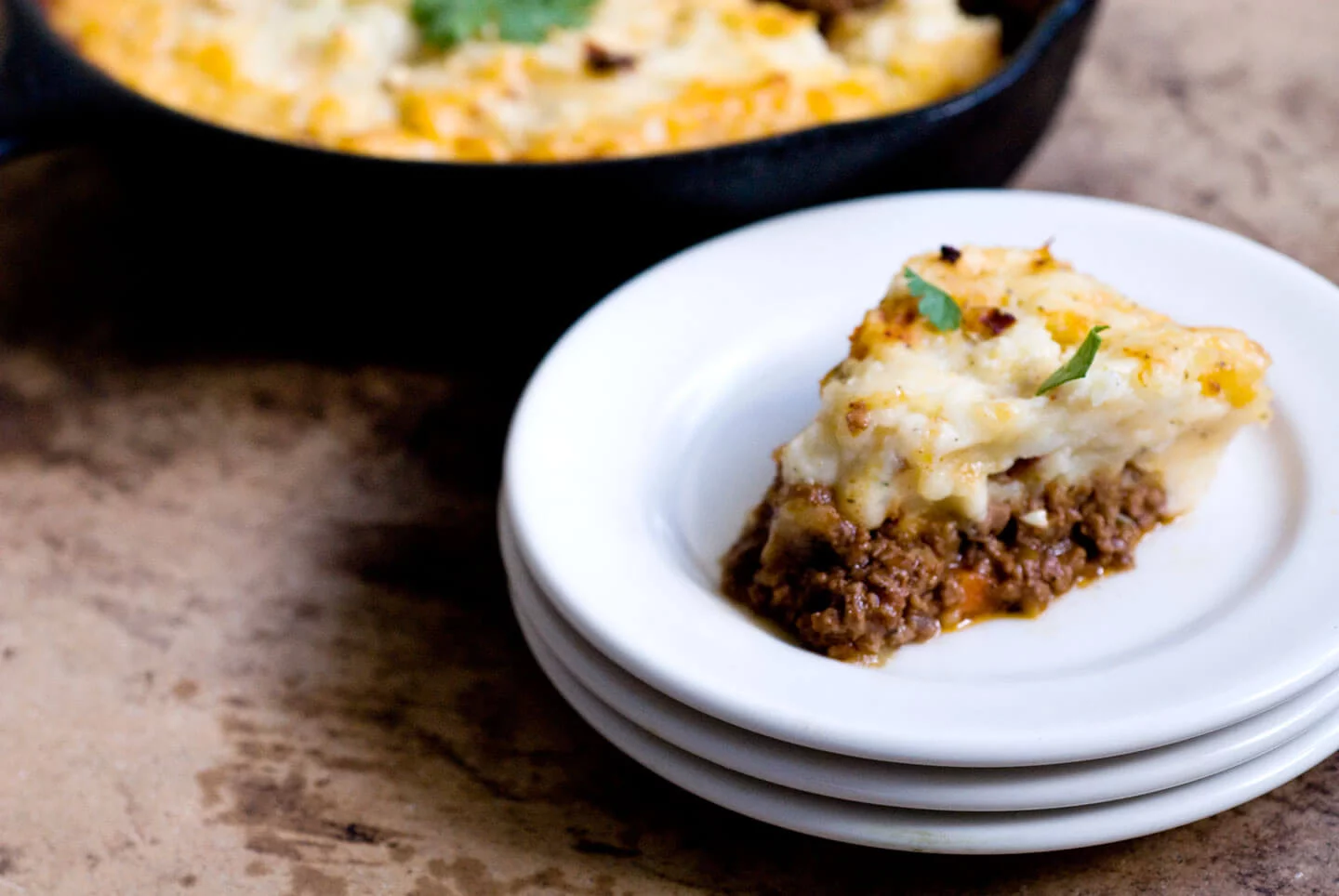 My meat of choice is lean ground beef (though leftover roast beef was the traditional option) that I cook with aromatics, carrots, tomato sauce, and spices. It echoes the early recipes that mixed meat with onions and tomatoes, though my addition of cilantro, lime juice, cumin and smoked paprika gives it a taste of Texas, too. Some people like to add peas, beans, or corn to their shepherd's pie, and while good choices, I prefer to keep it less fussy.
The result is a hearty skillet dish with both the familiarity of home and a hint of the outdoors. While this savory meat and potato pie may be considered mom food, you certainly don't need to be a mother (or even a shepherd) to prepare it. All that's required is the desire to share a satisfying meal, which warms people's hearts and makes them feel loved and secure.
—————
Would you like more Homesick Texan? Well, I've started offering additional recipes for paid subscribers to help with the costs of running the site. While I'm not taking anything away, if you'd like to support Homesick Texan and have access to exclusive, never-seen-before subscriber-only posts, please consider becoming a member; annual subscriptions are as low as $25. Thank you for reading, your consideration, and your support!
—————

Shepherd's pie with chipotle-Cheddar mashed potatoes
Ingredients
For the chipotle-Cheddar mashed potatoes:
2 ½

pounds

(3 or 4) Russet potatoes, peeled and cut into 2-inch cubes

Kosher salt

Black pepper

4

tablespoons

unsalted butter

2

cloves

garlic, minced

8

ounces

(1 cup) shredded white Cheddar cheese

½

cup

half and half

1

chipotle chile in adobo, finely chopped
For the beef:
1

tablespoon

safflower oil

½

medium yellow onion, diced

1

medium carrot, peeled and diced

2

cloves

garlic, minced

1 ½

pounds

lean ground beef

2

teaspoons

ground cumin

2

teaspoons

dried oregano

½

teaspoon

smoked paprika

½

teaspoon

black pepper

¼

teaspoon

cayenne

8

ounces

canned tomato sauce

2

teaspoons

Worcestershire sauce

½

cup

chopped cilantro, plus more for garnishing

Salt

2

tablespoons

freshly squeezed lime juice
Instructions
To make the chipotle-Cheddar mashed potatoes, place the potatoes in a large pot, cover with 1 inch of water, add about 1 tablespoon of kosher salt, and on medium heat bring to a boil. After the water comes to a boil, turn the heat to medium low and continue to cook until the potatoes are fork tender (be sure not to overcook), about 10-12 minutes. Drain and rinse, then lightly salt and pepper the potatoes.

Wipe out the pot then add the butter and melt it over low heat. Add the garlic and while stirring, cook until fragrant and softened, about 30 seconds. Turn off the heat. Return the potatoes to the pot and with a masher or ricer, smash the potatoes until smooth.

Stir in the cheese until melted, then pour in the half and half and stir until well blended. (I leave off the heat to prevent the potatoes from burning on the bottom, but if you find they're not hot enough, use low heat but keep stirring to prevent them from sticking.) Stir in the chipotle chile then taste and add more salt and pepper if desired.

Preheat the oven to 375°F.

For the beef, in a large oven-proof skillet such as cast iron, heat the oil over medium-low heat and add the onions and carrots. While stirring occasionally, cook until fragrant and softened, about 5 minutes. Add the garlic and cook for 30 more seconds.

Add the beef to the skillet, and stir until well combined with the onions. Stir in the cumin, oregano, smoked paprika, pepper, and cayenne then stir in the tomato sauce, Worcestershire sauce, and cilantro. Cook until the beef is browned, about 10 minutes, then taste and adjust seasonings and add salt. (I usually add about 1 teaspoon, but the amount will depend on how salty the tomato sauce and Worcestershire sauce are.) Stir in the lime juice and turn off the heat.

Evenly spread over the beef the mashed potatoes. Slide the skillet into the oven and cook uncovered for 25-30 minutes or until the top is lightly browned. Allow to cool for 10 minutes before serving. Garnish with more cilantro, if desired.
Notes
If you prefer more vegetables with your meat, a cup of peas, corn, and/or black beans can be added to the beef, as well. I prefer to use 90% lean ground beef to keep the grease to a minimum. If you find that there is too much grease still, however, you may drain off some of the fat.