"Have you been doing anything else lately besides cooking and going to funerals?" said my grandma. I laughed, though I wasn't sure if…
My stepmom is the master of the French toast casserole. The first time I ever had one was at her and my dad's…
—————————————————— Thank you for reading! This is a premium post available to subscribers only. While most of the site is open to all,…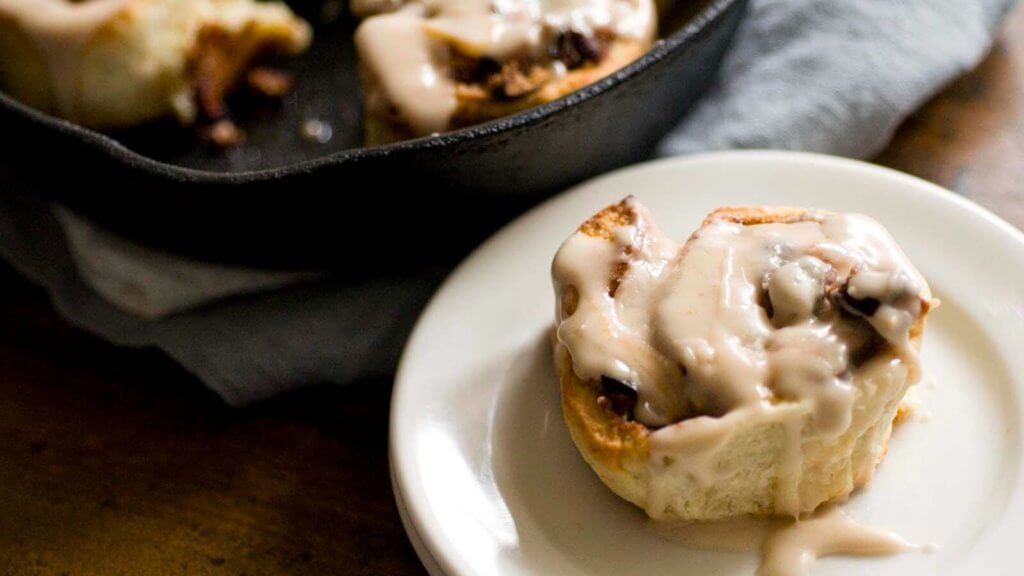 Quick and easy cinnamon rolls can be made with biscuit dough. A bit of bacon and pecan are folded into the filling for additional smoky sweetness. Make them for loved ones as these are oh, so good!
These strawberry oatmeal scones are rich and buttery yet still feel virtuous. But it's the softened berries that I love the most, as they add a jam-like burst of flavor to each bite.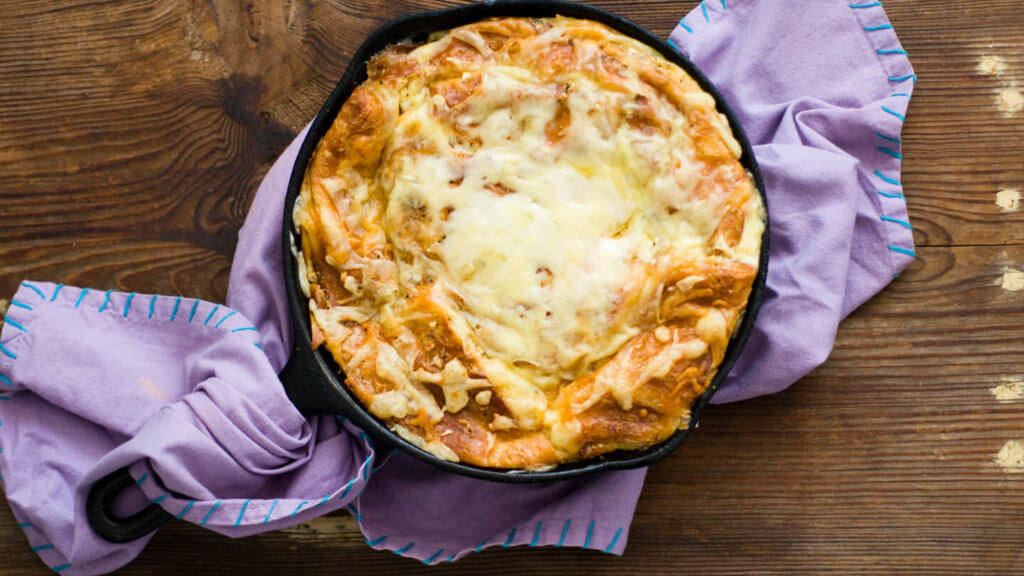 Croissants, eggs, ham, and cheese are baked together to make a tender, savory casserole. It's perfect for breakfast, but with a side salad it works well as a lunch or supper, too.
When I first moved to New York, about once or twice a year my mom would send me a loaf of lemon bread.…
When most people think of dad cuisine, they think of outdoor cooking. And sure, my dad is an expert with fire—preparing everything from…
"Will you be here for breakfast?" asked my mom. I replied that I would. "Great!" she said. "I'll make Sue's eggs." Sue is…
"Austin is long on music, migas and markets"—Molly Ivins If you've ever had breakfast in Austin, chances are you've had a plate of…