When I first moved to New York City, there was a Chinese restaurant in my neighborhood that offered free sesame noodles with every…
—————————————————— Thank you for reading! This is a premium post available to subscribers only. While most of the site is open to all,…
When I pulled up to the barbecue cart, I was dismayed to see it shuttered. The posted hours had assured me that it…
if you've made a road trip across Texas in the past few years, then chances are you've visited a Buc-Ee's. These travel stops,…
Creamy pasta primavera tossed with mushrooms, asparagus, peas, bacon, and bock beer. A quick and easy dish that's perfect for spring!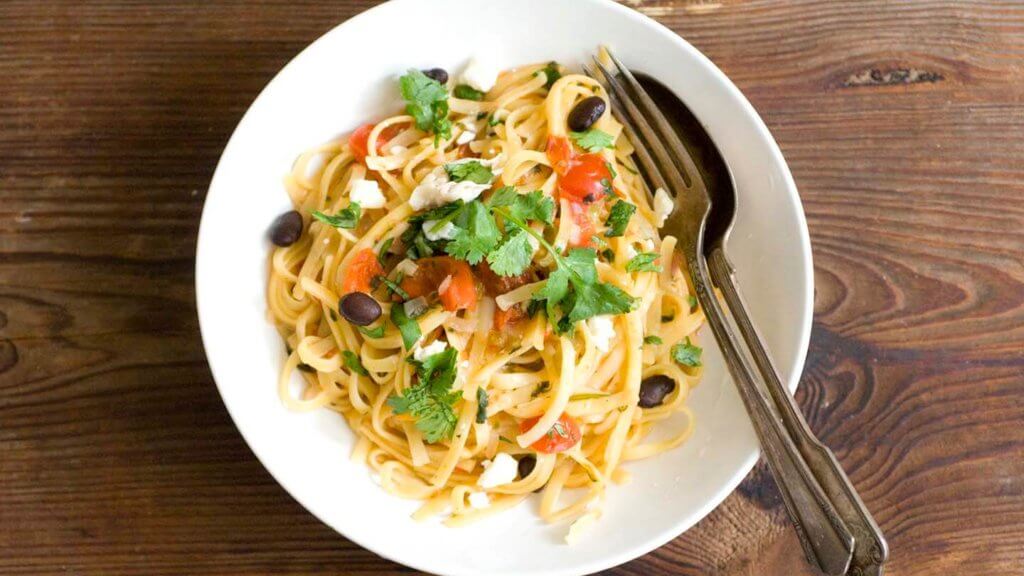 This Southwestern one-pot pasta is studded with tomatoes, jalapeños, chicken, and black beans. The pasta cooks at the same time as the sauce, making it quick and easy.
The other day, my cousin who now lives in New York asked if I was available for a quick lunch. I mentioned I…
I'm roasting chiles and frying up bacon. What am I making, you might ask? What everybody wants to eat after being ill for…
I don't have Italian blood flowing through my veins and I have to admit when I was little, my knowledge of that country's…
Do NOT follow this link or you will be banned from the site!