The other day, my friends and I dined at Mattie's in Austin. The restaurant is in a grand old house built in 1893, and sits on a few acres in the middle of South Austin. The land is lush with old oaks that provide a blanket of leafy, woody shade. Also on the ground struts a muster of peacocks who enjoy showing off both their colorful plumage and their ability to leap into trees.
Prior to Mattie's, the space was known as Green Pastures and it was a legendary Austin restaurant helmed by Mary Faulk Koock. She was a writer, caterer, and cook, and her book, The Texas Cookbook, is one of my favorites. Not only is it packed with a host of classic Texan recipes, but the book also is a fun read, as Mary shares recipes and stories from both her guests at the restaurant and from her travels across the state.
The house was her family's home, and the current restaurant's namesake was her mother, Martha Faulk, who was called Mattie. The space's current incarnation clearly celebrates this heritage in both the name and the food, which is traditional home cooking prepared with fresh ingredients and exquisite technique.
When I visited, my friends and I sat on the spacious porch that wraps around the house. It was a comfortable spring evening, and the trees were so thick and the grounds so peaceful you felt as if you were out in the country rather than a block away from the bustle of busy roads.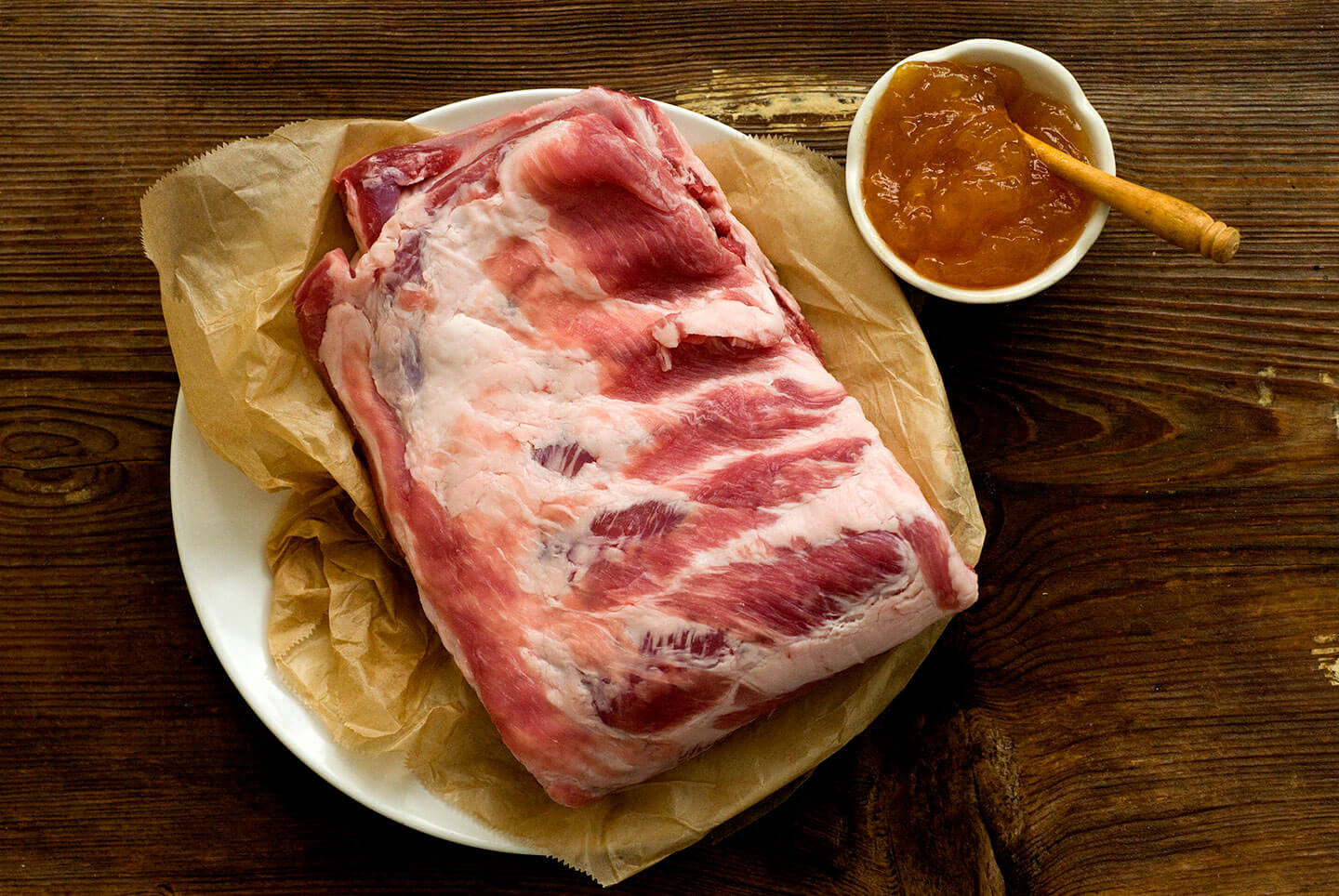 We decided to order a variety of items and share each plate. The entire menu was welcoming so making decisions was a challenge. After some deliberation, we finally settled on vegetables and starters such as fried green tomatoes, roasted carrots, mashed potatoes, pate, soft pretzels with beer cheese, and cauliflower. One friend also wanted to order the ribs, but since I was wearing white linen, I requested we get something less messy; we went with the fried chicken instead. It was a fine meal that left us stuffed and satisfied.
Now, about those ribs. While I'm not sure how they're prepared these days at Mattie's, the restaurant clearly takes inspiration from Mary's recipes and one that she included in her book has intrigued me for some time. It's a rib recipe that is prepared with soy sauce and apricot jam, and the premise is that those two ingredients are enough to produce ribs that turn out tender and delicious.
This recipe has been on my list of things to make for some time, so when I returned to Dallas, I prepared them. Well, I will confess the first batch I made felt a bit one note, though there was promise as the soy sauce, a classic meat marinade, did provide a depth of flavor and the apricot jam gave the ribs a nice sweet sheen.
For my next round, I also seasoned the ribs generously with salt, pepper, a hit of smoke from chipotle chiles, and a few dashes of garlic powder. I also let the ribs sit for a few hours with both the rub and the marinade, and indeed, after roasting them, the next batch was sticky, sweet, and highly addictive. They were splendid.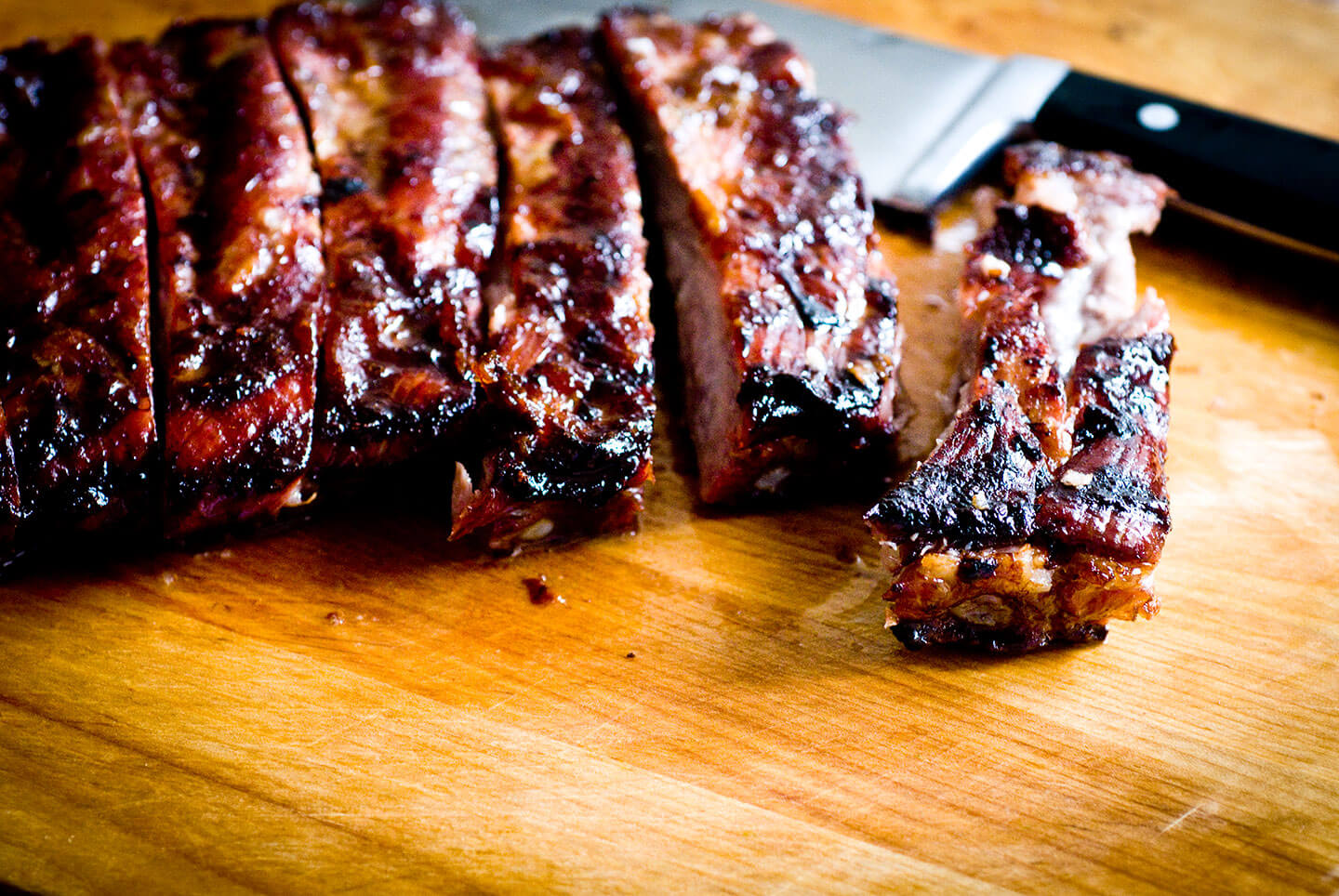 Because I don't have a grill, I cook these entirely in the oven, though you could also finish them over fire if you prefer. But no matter how you prepare them, think of Mary's gracious hospitality, where good food and even better company were celebrated every day.
—————
Would you like more Homesick Texan? Well, I've started offering additional recipes for paid subscribers to help with the costs of running the site. While I'm not taking anything away, if you'd like to support Homesick Texan and have access to exclusive, never-seen-before subscriber-only posts, please consider becoming a member; annual subscriptions are as low as $25. Thank you for reading, your consideration, and your support!
—————
Apricot glazed ribs
Ingredients
2

racks pork ribs, about 2-pounds each, St. Louis cut

2

tablespoons

black pepper

1

tablespoon

kosher salt

1

tablespoon

garlic powder

2

teaspoons

chipotle chile powder

1/2

cup

soy sauce

1

cup

apricot preserves
Instructions
Place each rack of ribs on a sheet of foil long enough to wrap around each.

Stir together the black pepper, salt, garlic powder, and chipotle chile powder, then season the ribs on both sides. Stir together the soy sauce and apricot preserves, then evenly coat the ribs.

Wrap the ribs, meat side up with the foil, getting another piece if necessary so that they are completely covered. Place the racks on a foil-lined sheet pan, then refrigerate for 2-8 hours.

One hour before cooking, remove the ribs from the refrigerator and allow to come to room temperature. Heat the oven to 250°F.

Cook the ribs covered in their foil packets for 1 hour. Remove the pan from the oven, open the foil wrapped around the ribs either with scissors or your hands. There will be steam, so be careful.

Baste the ribs with the juices, then return to the oven, turning the heat up to 300°F. Cook uncovered for another 1 to 1 1/2 hours or until the ribs are tender and caramelized.