Blueberry lime oatmeal muffins
The other day my grandma asked me, "What have you been doing with yourself lately?" She had noticed it's been quiet on the blog this summer and I told her I'd been taking it easy—it's summertime after all. Though that's not exactly the truth, as I've been in the kitchen quite a bit lately. For instance, I spent a good chunk of time last week satisfying a slight obsession with blueberry lime oatmeal muffins.
Do you ever get fixated on a thought and can't let it go? That's how I've been feeling about said muffins, ever since I dreamt that I wanted to bake a batch. In my dream, I was hanging out with my agent and while she wanted me to sign some papers, I insisted it was more important for me to bake muffins instead.
Now, this dream did indeed come from a logical place. One, I've spent lots of time this summer organizing my family's recipes and food stories for an upcoming project. And not only was my great-grandmother renown for her oatmeal bread, but my mom also makes these incredible muffins stuffed with fresh blueberries. Obviously, my subconscious mind thought it was only natural to combine the two in some way.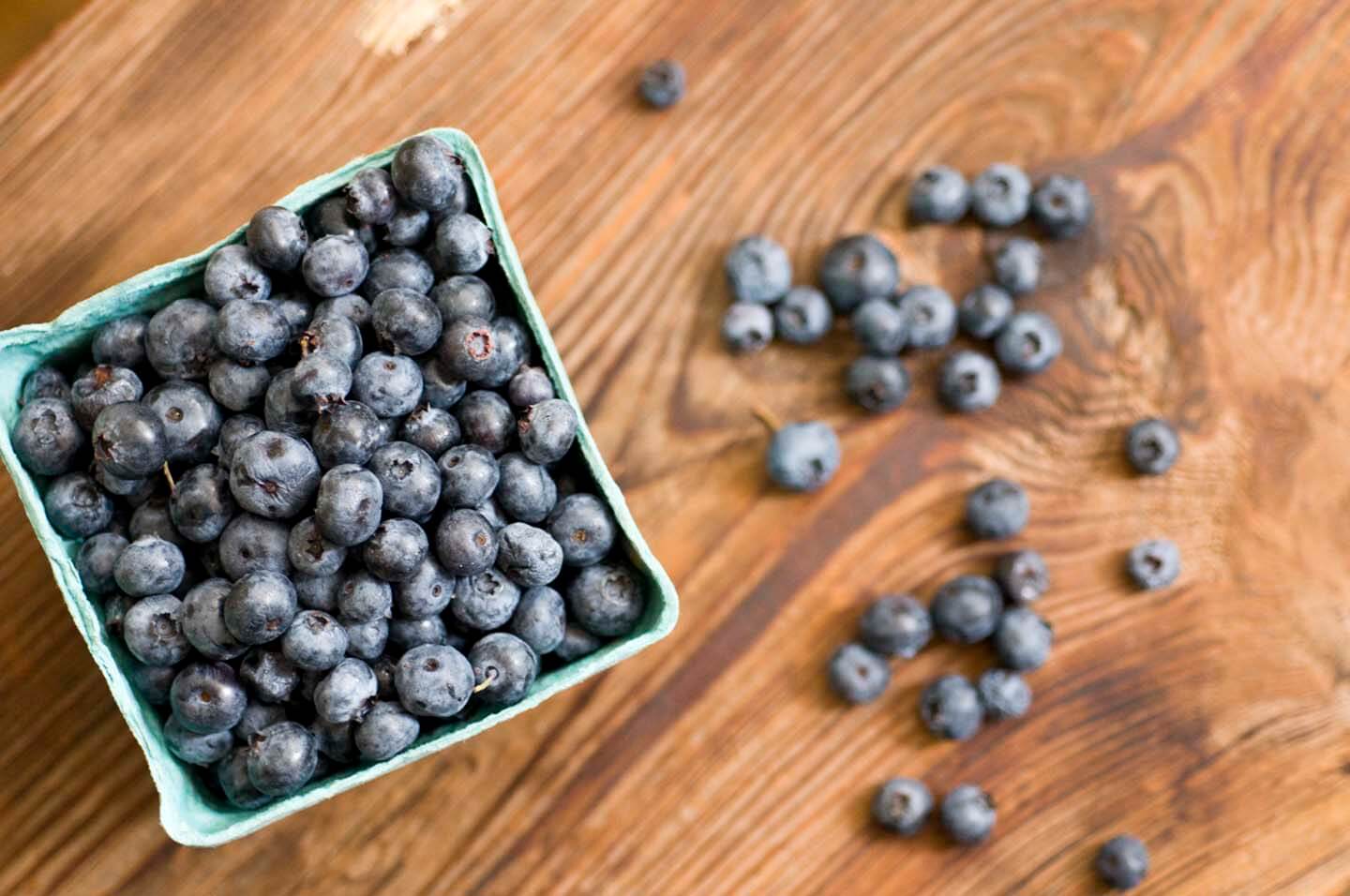 Then there's the part of the dream that has to do with my agent and legal papers. Yes, this is also a reflection of my real life as I've been offered a book deal for my second cookbook. But enough about me, let's get back to the muffins.
Usually during the summer, I can't be bothered to turn on my oven. These days, however, I'm a very early riser and there's nothing quite like eating a fresh blueberry muffin. (Though a skillet of blueberry cornbread is a fine breakfast, too.)
While they're good on their own or with a pat of soft butter, they also make for a terrific breakfast sandwich when stuffed with scrambled eggs and sausage. The latter is even hearty enough to keep my stomach occupied until at least mid morning; it's a good beginning to a busy day.
These muffins are simple. They're just my basic oatmeal muffins stuffed with fresh blueberries. I also add some lime zest for brightness and a bit of cinnamon, nutmeg and vanilla for spice. But my favorite thing about these muffins is how the berries get soft and juicy after their time in the oven. There's a chance that they might even squirt on your shirt or your chin when you take a bite, but I find that's a risk well worth taking.
What's that? You're not all that interested in baking and want to hear more about my second cookbook. Well, I believe that if you loved my first cookbook, I know you'll love this one, too. There will be plenty of new recipes, stories and photos. And as my first cookbook was a celebration of Texan cuisine, this one will also praise the diversity of Texas food.
That said, there's a Texan saying that there are no strangers in Texas, just friends you haven't met. This makes sense as the word Texas hails from the Caddo word for friends. And Texans, being friendly folks and all, love to share meals and get together. Our food is a way of connecting with each other and connecting with home. So in that spirit—besides showcasing Texan comfort food—my second cookbook will also celebrate the friendly folks of Texas and the importance of gathering at the table with those that you love.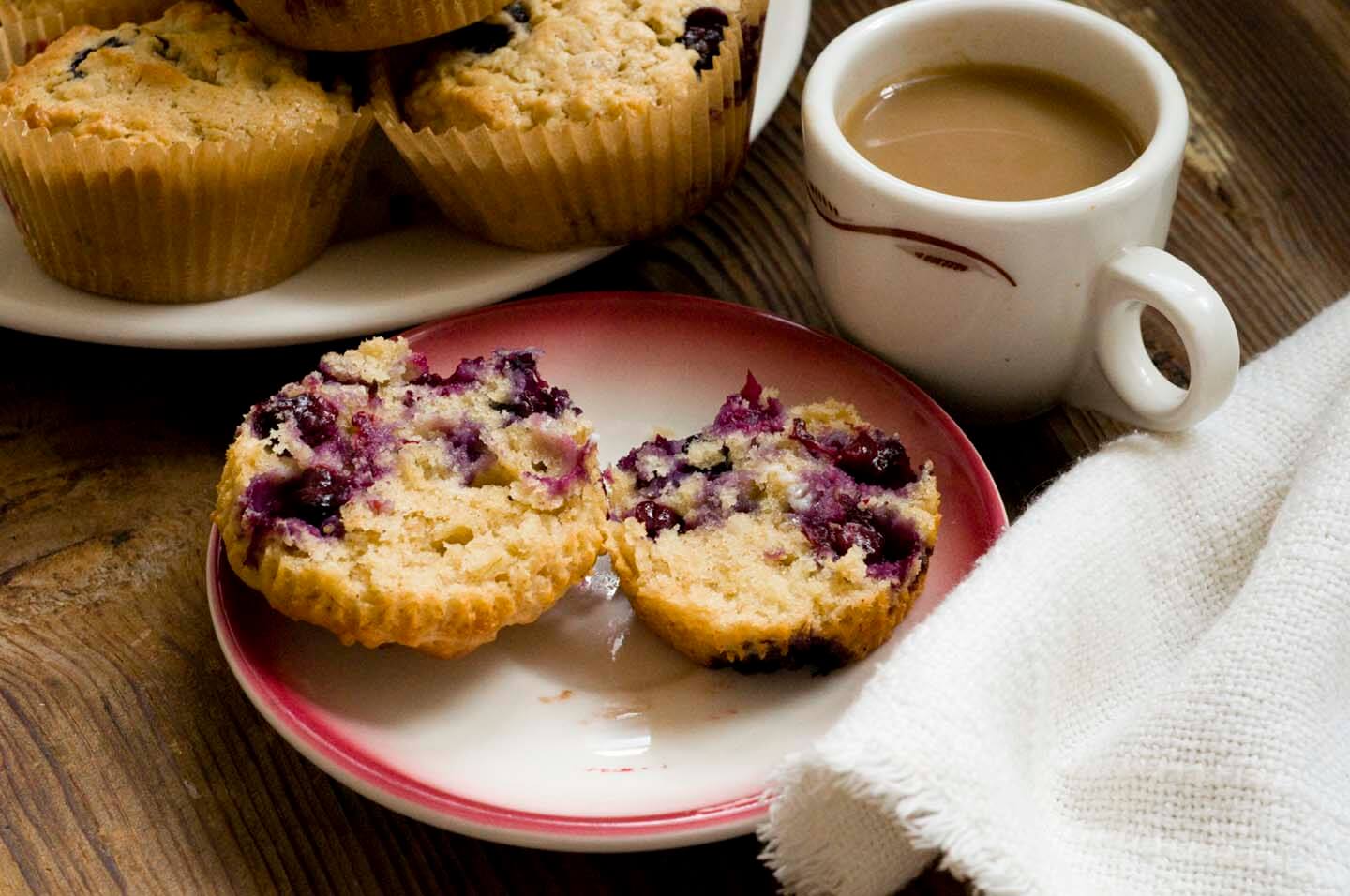 Thank you for reading and your support. And go bake these muffins and share them with family and friends. You'll enjoy them and I'm guessing they'll make someone else's morning a little bit brighter, too.
Blueberry lime oatmeal muffins
Ingredients
1

cup

quick-cooking oats

1

cup

sour cream

4

tablespoons

butter

1/4

cup

vegetable oil

2

large eggs, beaten

1/2

granulated sugar

1/4

cup

brown sugar

1/2

teaspoon

vanilla extract

1

tablespoon

lime zest

1

cup

all-purpose flour

2

teaspoons

baking powder

1/4

teaspoon

ground cinnamon

1/4

teaspoon

ground nutmeg

1/4

teaspoon

kosher salt

1

cup

fresh or frozen blueberries
Instructions
Preheat the oven to 400° F and lightly grease 12 regular muffin cups or line them with muffin cups.

Stir together the oats and sour cream and allow to sit for 5 minutes to soften the oats. Meanwhile, on low heat melt the butter and then remove from the heat.

Mix well with the oats the melted butter, oil, beaten eggs, granulated sugar, brown sugar, vanilla extract and lime zest. In a separate bowl, stir together the flour, baking powder, cinnamon, nutmeg and salt. Add the dry ingredients to the wet ingredient and mix until the batter just comes together. You don't want to over work the batter as this will affect the muffin's rising in the oven so it's okay if it's lumpy. Gently stir in the blueberries (if using frozen, do not thaw them first).

Fill the muffin cups 3/4 full and bake for 20-25 minutes or until lightly browned on top and when a knife inserted into the muffin comes out clean. Serve warm.