This blueberry cornbread has joyful bursts of tart and sweet blueberries in each bite. Good with a pat of butter, but also so soft it can be eaten on its own, hot out of the oven.
These strawberry oatmeal scones are rich and buttery yet still feel virtuous. But it's the softened berries that I love the most, as they add a jam-like burst of flavor to each bite.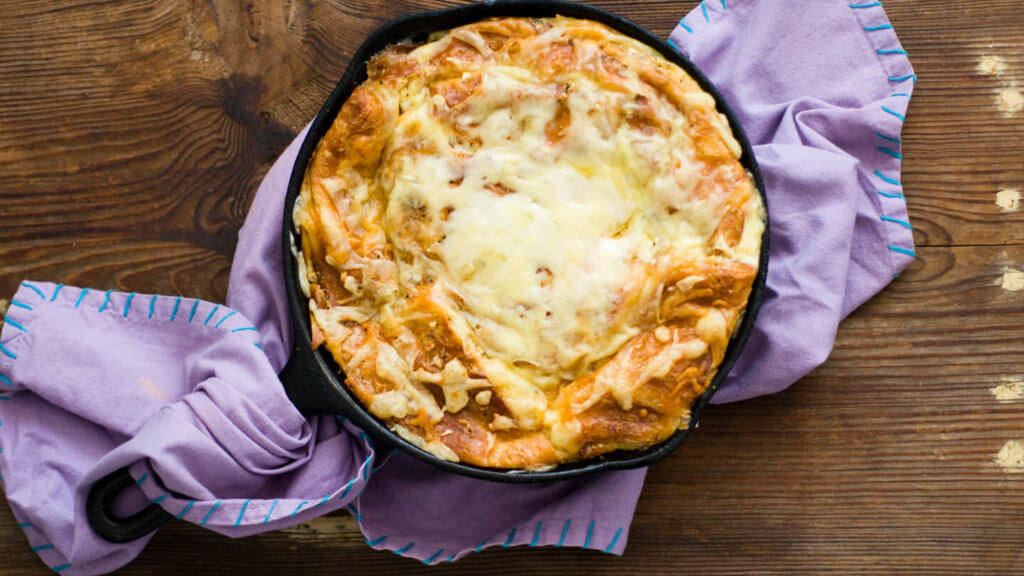 Croissants, eggs, ham, and cheese are baked together to make a tender, savory casserole. It's perfect for breakfast, but with a side salad it works well as a lunch or supper, too.
Classic banana bread gets a jolt of life with coffee and pecans. Inspired by the banana bread found on the Hawaiian island of Maui.
The chiles give these jalapeño cheddar biscuits some kick while the cheese makes the biscuits more flaky and flavorful. It's a winning combination.
Peaches and pecans spiced with cinnamon and vanilla are nestled in a custardy pancake that's a cross between baked French toast and peach cobbler.
Spicy chorizo sausage, jalapeños, scrambled eggs, and Monterey Jack cheese are baked until bubbling on top of a flaky biscuit crust in this breakfast pizza.
There's a doughnut store around the corner from me, and while I'm not usually tempted by their doughnuts (my best strategy is to…
The other morning I was waiting for the cable guy to arrive. I'm sure you know the drill—the cable company gives you a…
When I first moved to New York, about once or twice a year my mom would send me a loaf of lemon bread.…