Chicken and sausage gumbo
Growing up in Houston, I was no stranger to chicken and sausage gumbo. The city's close proximity to Louisiana's Cajun country insured that I knew plenty of kids with family names such as Boudreaux, Guidry or Hebert, whose parents often had a big pot of the chunky soup simmering on the stove. After an afternoon of riding bikes, you could walk into one of these kitchens, grab a bowl and ladle a portion thick with smoky, succulent meats over a pile of rice. Gumbo is good and during the cold months it was almost as prevalent as chili in my part of town.
With the New Orleans Saints going to the Super Bowl for the first time, the decision about what to make on the big day is simple. Sure, quarterback Drew Brees may be a Texan but my Super Bowl plan is to cook a big pot of chicken and sausage gumbo. And while I've long been a gumbo eater for some reason, however, I've never been much of a gumbo maker. So when I needed advice, I turned to Ken Wheaton.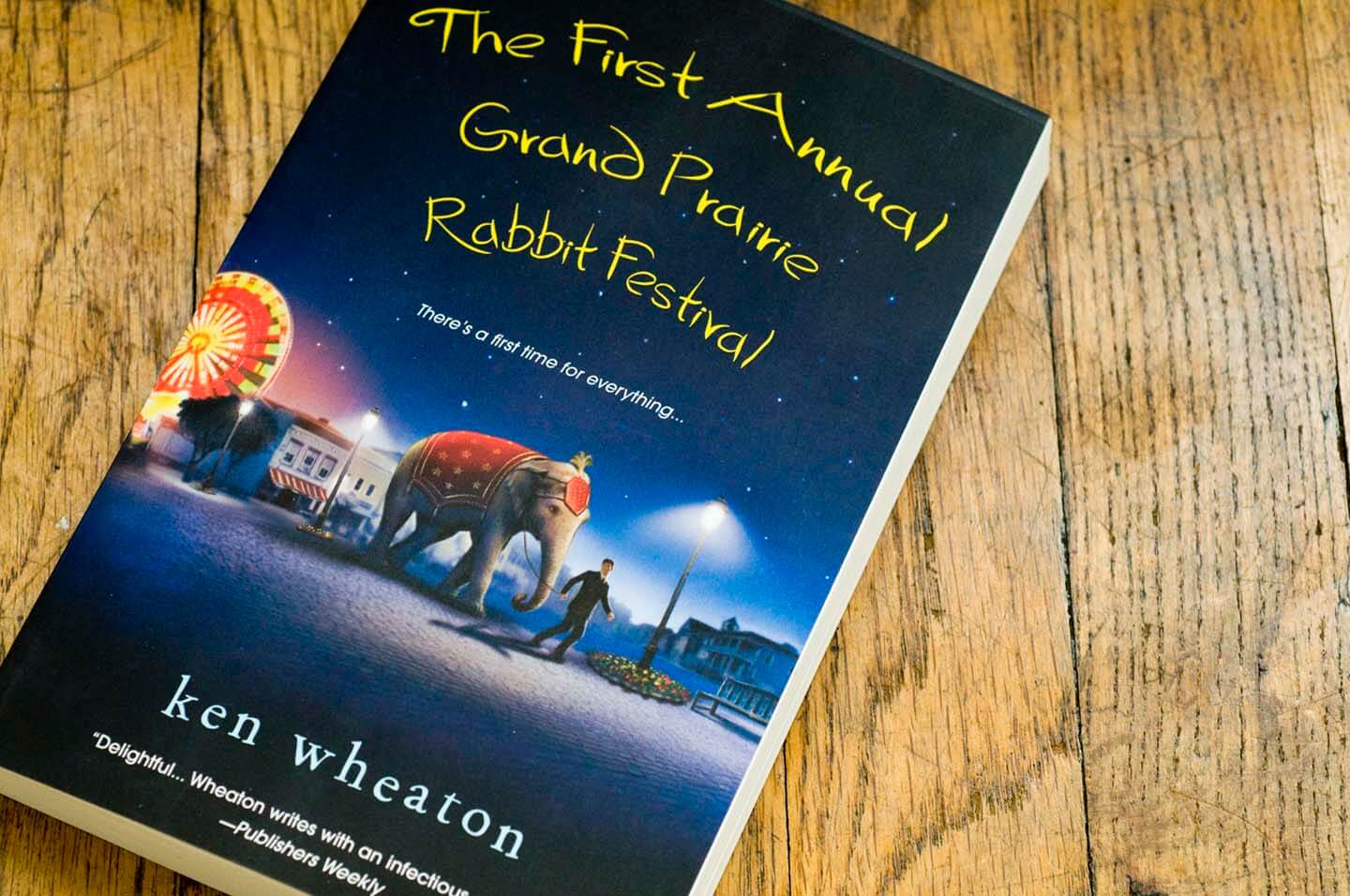 Ken Wheaton, who lives in Brooklyn but hails from Opelousas, Louisiana, is famous in certain New York City circles for his gumbo. So much that when his editor caught wind of his prowess, he insisted that Ken include his recipe in his excellent new novel, The First Annual Grand Prairie Rabbit Festival.
Ken's novel isn't a food novel, per se. Nope, it's a story about a confused Catholic priest struggling with his faith and vows. And while that may seem like a heavy topic, in Ken's hands it's a humorous, heartfelt story that will make you laugh and might even make you cry. But it will also make you hungry for both Cajun food and culture as Ken deftly captures small-town Louisiana life in all its church-going, Zydeco-dancing and gumbo-making glory. And yes, please note that there's also lots of swearing, drinking and rabbit-stew eating—it's not a book for the easily offended.
I won't get into plot particulars, nor will I delve into any other English-major mumbo jumbo that I probably knew at one point but have long since forgotten. But do know this: Ken is an expert storyteller who has an amazing gift of creating a sense of place. And if you've been aching to spend some time in Cajun country with some colorful characters, his book will tide you over until you can enjoy the real thing.
Of course, you can also satisfy your hunger by making a batch of gumbo. Because I like to tinker, I messed with Ken's method just a bit, but I followed his key rules to not add tomatoes, mushrooms or carrots. And while the word gumbo stems from the Bantu term for okra, kingombo, I didn't add that as well even though it's quite common to include it for both flavor and its thickening power.
If you've ever been intimidated by making gumbo, as I was, don't be. The hardest part is making the roux (which I now do in the oven so it's a snap) and waiting for the soup to be ready. And when you tuck into your bowl filled with a rich broth, smoky sausage and tender chicken, you'll be happy that you made a batch. Your friends and family will thank you, too.
Chicken and sausage gumbo
Ingredients
For the roux:
1

cup

all-purpose flour

1

cup

canola oil
For the stock:
1

4-pound

chicken, cut into parts

1

tablespoon

Salt

1

teaspoon

Black pepper

Pinch

Cayenne

1

medium yellow onion, quartered

5

whole garlic cloves

2

stalks celery, quartered

2

bay leaves
For the gumbo:
1

tablespoon

canola oil

1

medium yellow onion, diced

3

stalks celery, diced

2

bell peppers, seeded and diced

5

cloves

garlic, minced

2

pounds

andouille sausage, sliced

2

bay leaves

2

sprigs of fresh thyme or 1 teaspoon dry

1

tablespoon

Worcestershire sauce

1

teaspoon

filé powder plus more for serving

Cooked rice, for serving
Instructions
To make your roux, in a large cast-iron skillet, mix the flour and the oil or grease. Place in an oven set at 350°F and let it cook for 2 hours (or until your desired color), stirring every 20 minutes.

While the roux is cooking, make the chicken and broth. First, season the chicken parts with the salt, black pepper and Cayenne. Place the chicken parts in a large pot with the quartered onions, whole garlic, quartered celery, bay leaves. Cover with water. Bring to a boil then turn the heat down to low and simmer for 1 hour.

After an hour, remove the chicken from the pot. When cool enough to handle, remove the fat and pick the meat off the bones and cut into pieces.

Meanwhile, when the broth is cool enough to handle, strain the broth, discarding the vegetables. You should have about 8 quarts.

Clean the pot, then add 1 tablespoon of canola oil. Add the diced onions, celery, and bell pepper, and while stirring occasionally, cook for 10 minutes or until fragrant. Throw in the minced garlic and cook for 30 more seconds. Now stir in the roux and cook it with the vegetables for 5 minutes, stirring every so often. Add the chicken meat and sausage and cook for 15 minutes, stirring occasionally. If things start to get sticky, pour in some water.

Slowly whisk in the strained chicken broth to the roux, vegetable, meat mixture. Throw in the bay leaves, thyme, and the Worcestershire, bring to a boil and then simmer for 1 hour. Fifteen minutes before it's done, add the minced green onions and filé powder and check to see if it needs salt, black, and Cayenne pepper.

Remove the bay leaves and serve over cooked rice with file powder for people to add to their bowls.
Notes
Filé (pronounced fee-lay) powder is ground sassafras leaves. If your store doesn't carry it, it can be ordered for Cajun Grocer.