A few weeks ago, I had a lovely lunch at Dovetail, an Upper West Side restaurant that serves what I would call creative comfort food. The meal was good but the one thing that stood out for me (besides the excellent company) was the bread they served—it was a small, sweet loaf made with cornmeal that was by far the highlight of the meal.
Now, I've long said that cornbread made with sugar is no longer bread—it's cake. That isn't to say that it's not delicious, but don't go serving it alongside a bowl of beans or a plate of greens because sweet cornbread is best saved for dessert. (And I'm not alone in this belief.)
That said, while it doesn't have a role during the main course, sweet cornbread at the end of the meal can be a wonderful thing. And for some reason I've always felt like it's healthier than your usual dessert, even though with all the sugar and butter involved, it's certainly not as virtuous as eating, say, an apple.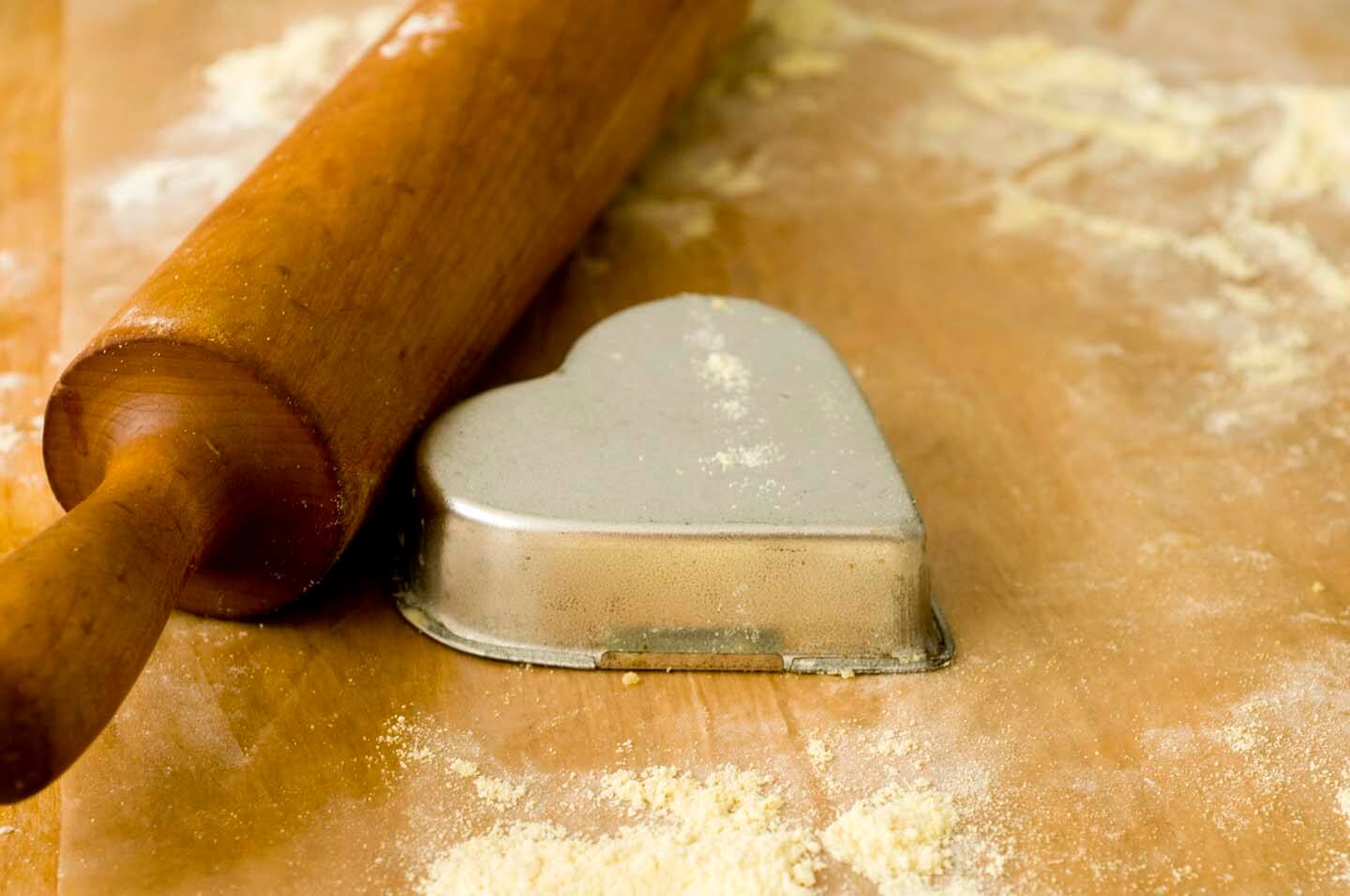 But perhaps my feeling goes back to when I was young. Whenever my family went to Luby's, I was never allowed to get dessert. But I was allowed to get a sweet corn muffin to eat at the end of the meal, which in my mind was just as good if not better than any other dessert I might have chosen.

Dovetail's sweet cornbread was no different. It would have been out of place paired with chili, but since my main course included French toast, the sweet cornbread was just fine. And while I usually make my cornbread Texas style without sugar, there's nothing wrong with having a sweet cornbread in your repertoire for either dessert or for pleasing your Yankee friends. Dovetail's had a soft, creamy texture that definitely made me want to bake it at home, so I asked for the recipe and, surprisingly, they gave it to me.
When I looked at the recipe, I started to laugh. No wonder it was so good—in it was over a cup of sugar and a cup of butter. There weren't any eggs, so it wasn't quite cake but instead more like a very sweet cornmeal biscuit. The recipe also called for cheddar cheese, but the amount was so minute that in proportion to the other ingredients, its sharp tangy flavor was lost. Not to mention, this cornbread would be best topped with fruit and cream or slathered in lots of honey—and neither one of those applications are made better with cheese.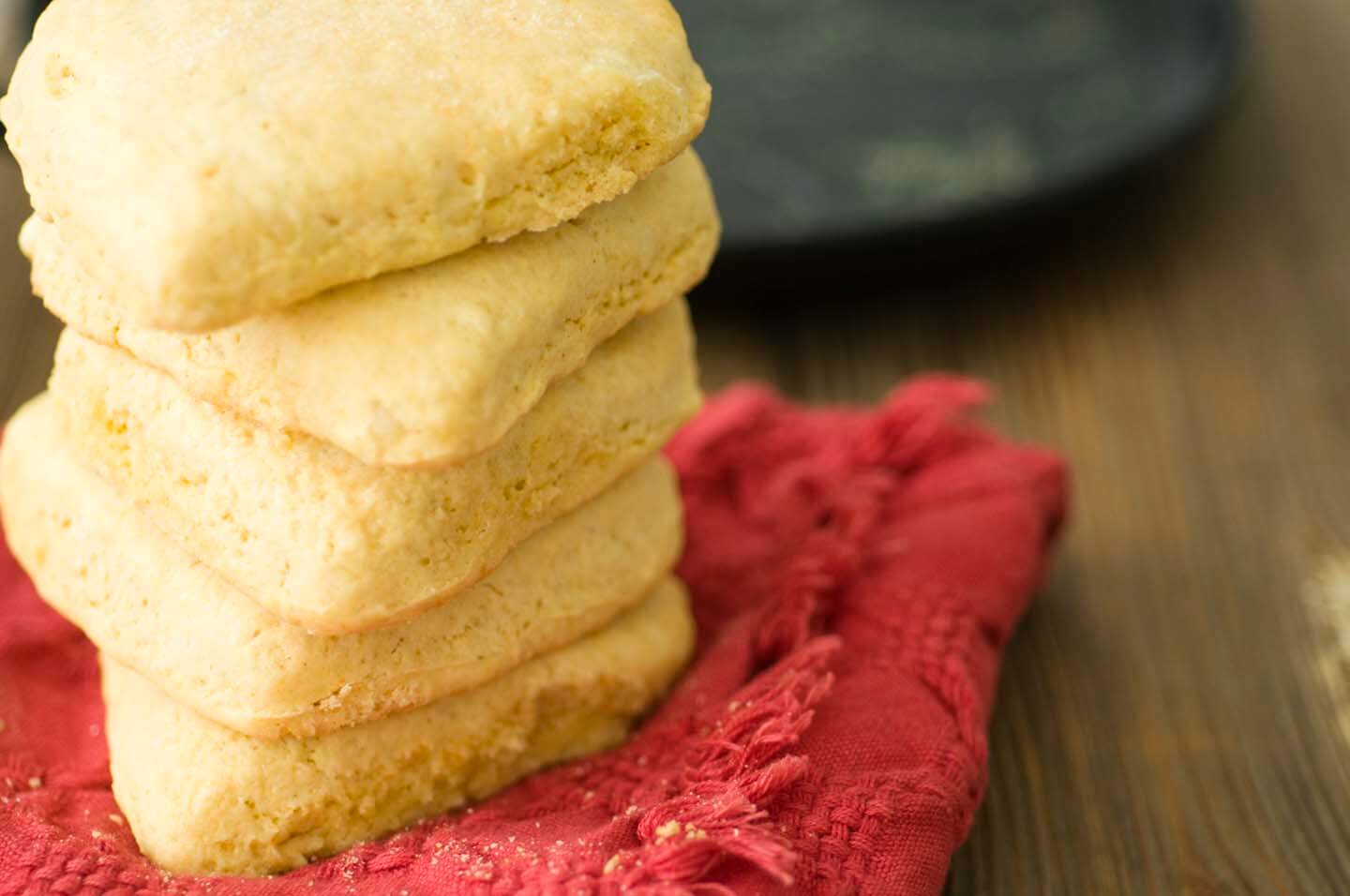 If you like sweet cornbread, you will love this. But even if you agree with me that there should never be sugar in cornbread, you might also enjoy this because, well, it's not truly cornbread. Instead, think of it as cake or a sweet biscuit. I know I will. And when those springtime strawberries arrive in a few weeks, this cornbread will make a dandy shortbread.
Sweet cornmeal biscuits
Ingredients
3

cups

all-purpose flour

1 1/4

cups

cornmeal

1 1/4

cups

sugar

2 1/2

teaspoons

baking powder

1 1/4

teaspoons

baking soda

1 1/4

teaspoon

salt

1/2

cup

cheddar cheese

2

sticks cold butter, cubed

1

cup

buttermilk
Instructions
Preheat oven to 400° F.

Mix the flour, cornmeal, sugar, baking powder, baking soda, and salt. Work the cheese and butter into the flour mixture with your hands or a pastry blender until it resembles pea-sized crumbs. Add the buttermilk and stir until dough comes together.

Chill for one hour. Roll out into 3/4" thickness and cut out desired shapes.

Bake for 15 minutes or until lightly browned.