Grapefruit avocado salad with poppy seed dressing
A friend of mine is a co-owner of a barbecue spot, and he and I were recently discussing side dishes. He's a traditionalist, which means he sees beans, potato salad, and coleslaw as the three most important dishes to accompany smoked meats.
He mentioned, however, that he'd been doing research on old, traditional Texan sides to perhaps run as specials, and asked if I was familiar with grapefruit and avocado salad. It was made popular by a woman named Helen Corbitt, he added. It's a Texan icon, I replied.
While the combination of bittersweet grapefruit and creamy avocado may seem odd, the two together are a longstanding favorite amongst Texans. For instance, both Ruby red grapefruit and avocados are also beloved in South Texas where they grow, and you see dishes made with the two in that region, as well, often paired with shrimp and fish.
Though many, such as my family, first encountered the salad in Dallas at Neiman Marcus's The Zodiac Room when Helen Corbitt was their head chef for 20 years beginning in 1955. She was a New York transplant who fell in love with Texas and its ingredients, and much like she took humble black-eyed peas and turned them into something refined, she also wanted to showcase grapefruit and avocados in what was for the time a innovative way.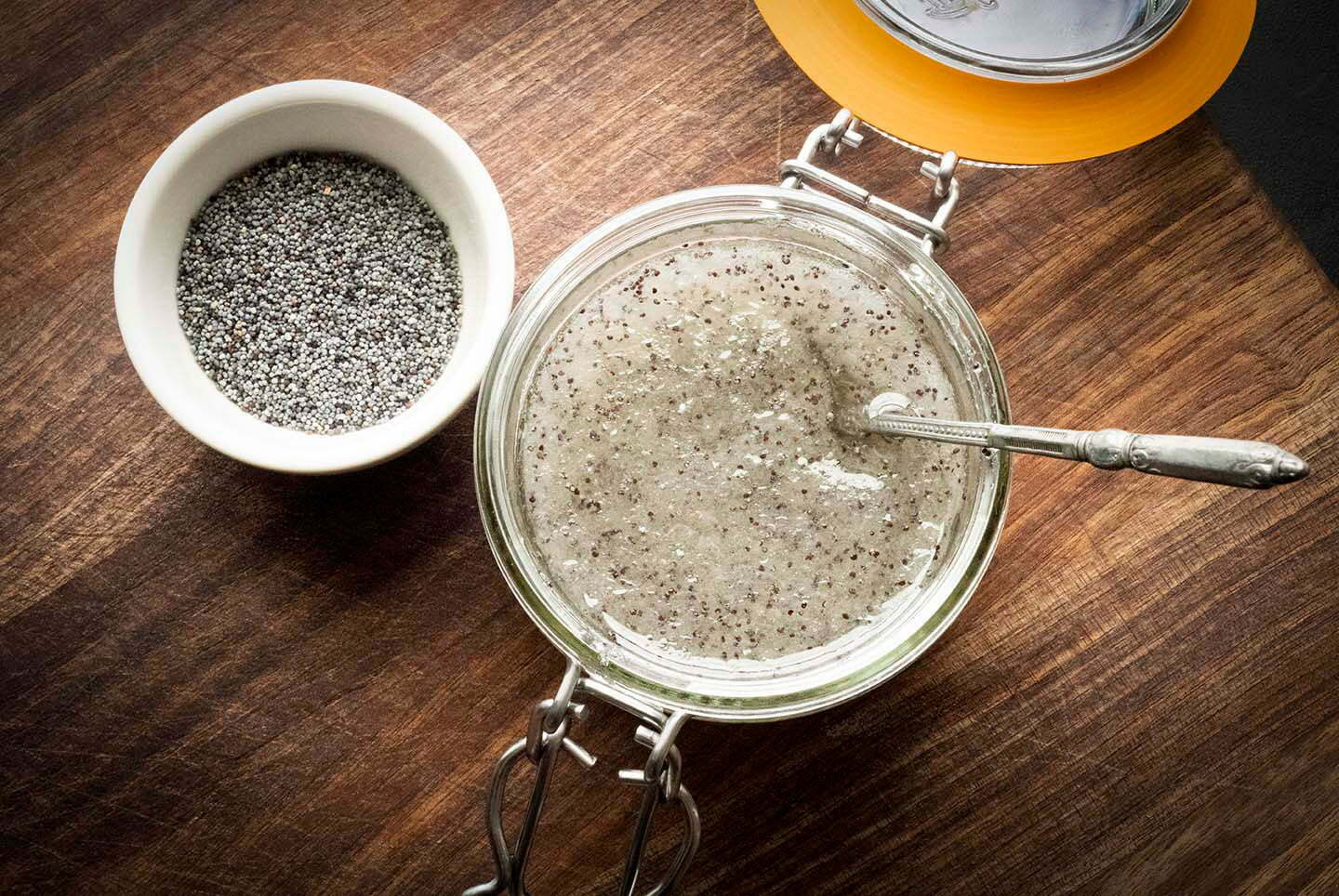 The Corbitt version tosses Ruby red grapefruit, avocado, and lettuce with a poppy seed dressing. The dressing is a blend of mustard powder, sugar, onion juice, and vinegar, along with said poppy seeds. It's sweet, tangy, and slightly nutty, a combination that goes well with zesty citrus and creamy avocado.
In my family, the salad has always been served in the winter, when grapefruit is in season. While Corbitt suggested adding shrimp or crab to make it a complete meal, it also is a find side dish that goes well with a multitude of items, from chicken to soup. It's also refreshing in the morning, as well, if you're the sort who enjoys salad for breakfast.
For mine, I prefer to dice the grapefruit and avocado to make it simpler to serve and eat. Likewise, the original dressing recipe called for a larger amount of sugar, which I have greatly reduced.
Because of the avocado, it's a plate that needs to be eaten soon after as it's prepared. When I was talking to my pit master friend about the dish and mentioned this, he admitted it might not work for a spot that has a serving line as his and many other barbecue spots do.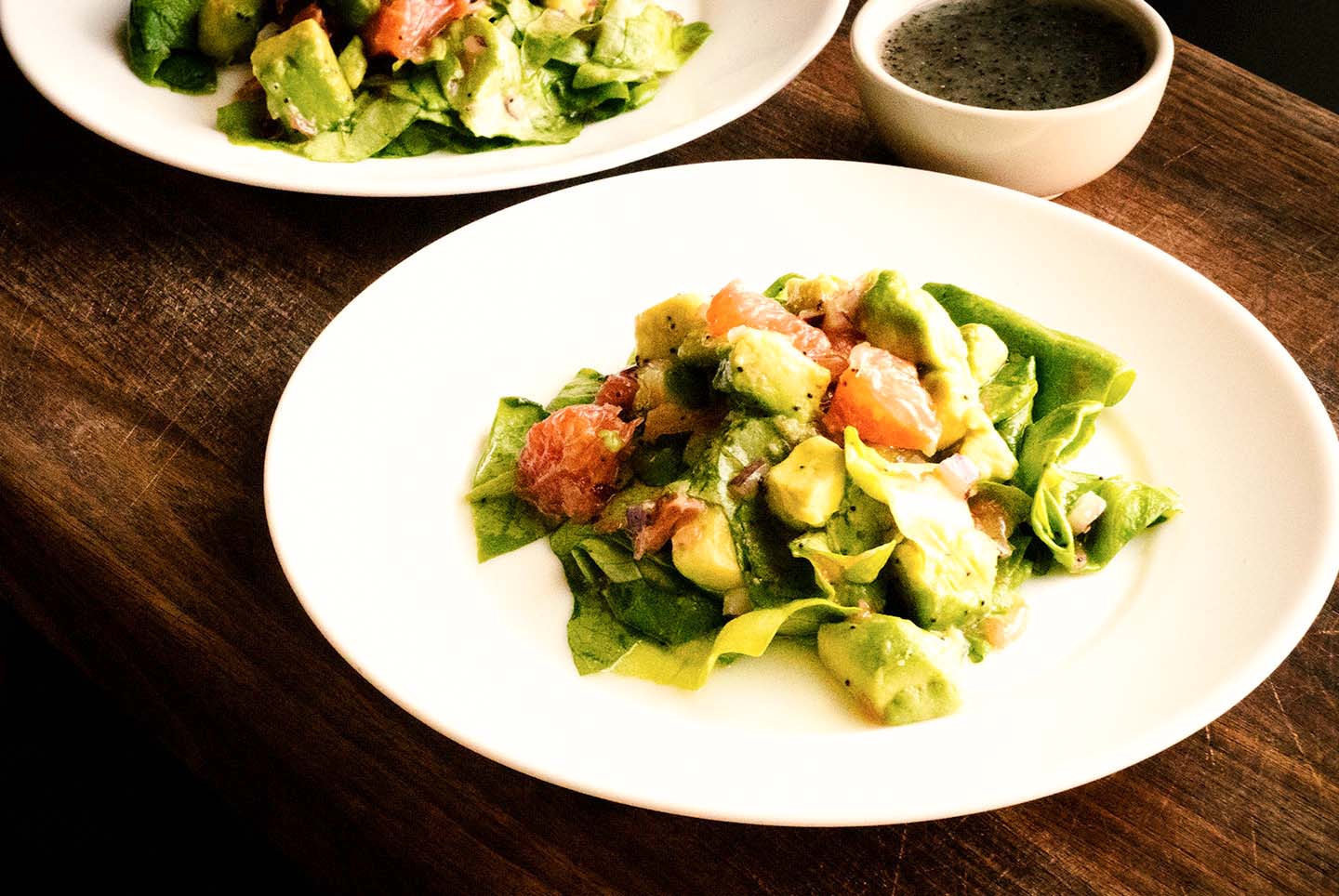 The salad does shine, however, in a setting when someone can take the time to craft it and immediately share it. This makes this vibrant salad so special, and whether in a restaurant or at home, you'll know this winter favorite has been made just for you.
—————
Would you like more Homesick Texan? Well, I've started offering additional recipes for paid subscribers to help with the costs of running the site. While I'm not taking anything away, if you'd like to support Homesick Texan and have access to exclusive, never-seen-before subscriber-only posts, please consider becoming a member; annual subscriptions are as low as $25. Thank you for reading, your consideration, and your support!
—————
Grapefruit avocado salad with poppy seed dressing
Ingredients
For the poppy seed dressing:
1/4

cup

granulated sugar

1

teaspoon

dry mustard

1

teaspoon

kosher salt

1/3

cup

white vinegar

1 1/2

tablespoons

grated yellow onion

1

cup

safflower oil

1

tablespoon

poppy seeds
For the salad:
1

head butter lettuce

2

Ruby red grapefruit, peeled and diced

2

avocados, pitted, peeled, and diced

¼

red onion, diced
Instructions
To make the dressing, in a mixing bowl whisk together the sugar, dry mustard, salt, vinegar, and grated onion until well blended. Pour in the oil and then whisk until thick and emulsified.

Heat a skillet on medium, add the poppy seeds, then lightly toast while stirring occasionally for a minute. Remove from the heat and stir them into the dressing. Taste and make any adjustments if needed.

For the salad, the lettuce into pieces and place in a mixing bowl. Add the grapefruit, avocado, and red onion. Dress with ¼ cup of the dressing then lightly toss until well coated. Serve with more dressing on the side.

Any leftover dressing will keep in the refrigerator for 1 week.