Jalapeño Cheddar cornbread
In 1964, Frank X. Tolbert, the Dallas Morning News columnist who was passionate about chili and other Texan dishes involving peppers, shared a recipe for jalapeño cornbread. He wrote: "It's made, apparently, just like any other homebuilt cornbread, except that diced jalapeños and some stout cheese are in the baked mixture."
The recipe had been sent by a reader was from Gonzales, Texas, which straddles both Central and South Texas in its footways and culture. The small town sits just east of San Antonio on the way to Houston, and is known for being the site of the first battle in the fight for Texas Independence.
If you visit, you can go to the local museum and see the famous cannon that was used in the battle, which has been immortalized in the "Come and Take It" flag. It's surprisingly tiny, and the curator who was working when I last visited said most are shocked at its diminutive stature.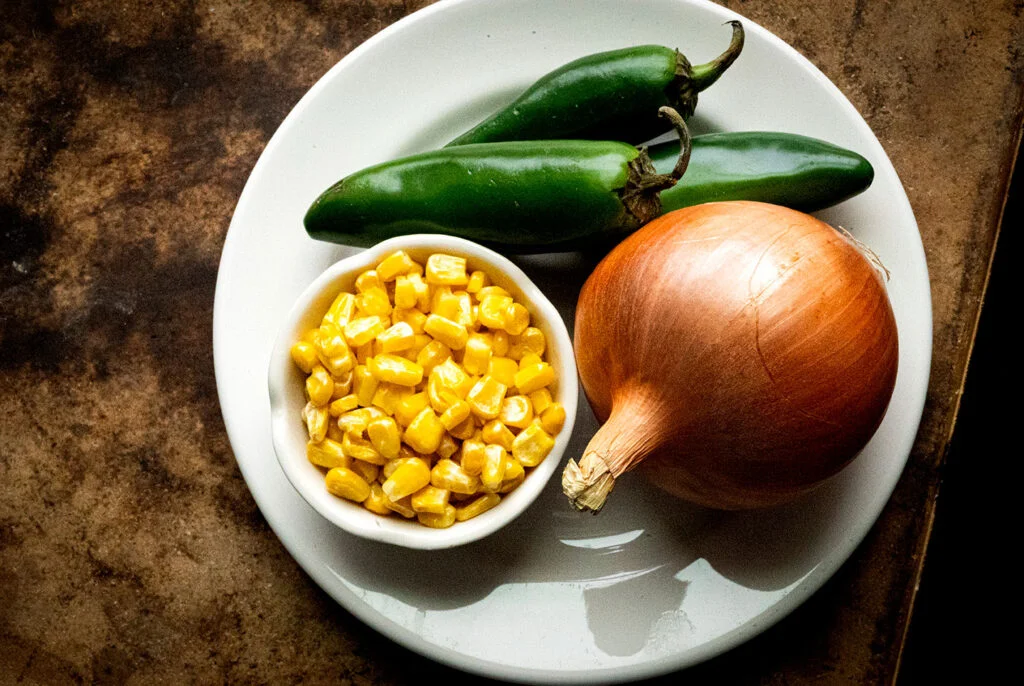 I've known two families from Gonzales, one of Anglo descent and one of Mexican. Both have spoken highly of their hometown and love it very much. They have also shared stories about the foods that they grew up eating, such as steak fingers, tacos, and smoked meats.
People often joke that these are the three main Texas food groups, and there is some truth to that assertion. Though I would also add a pot of beans to that list, along with our state dish, chili, too. And when it comes to a bowl of pintos or chili, there are many fine accompaniments, with a hot slice of cornbread being one of them.
The classic Texas cornbread is a simple quick bread made with only cornmeal, fat, eggs, buttermilk, salt, and baking powder and or soda. You can add flour to make it more tender, though some purists insist this isn't necessary. One ingredient that does not belong in cornbread, however, is sugar. This turns it into corncake.
The Gonzales recipe for jalapeño cornbread that Tolbert shared, however, did include sugar, which was curious to me. It was a challenge tracing its history, though the first recipes I encountered were from Texas beginning in the mid-1960s.
As Tolbert noted, this variation usually begins with a standard Texas cornbread blend, and then adds peppers, along with corn and cheese. Bacon may appear in some versions, too. It's similar to what is shared today, so there hasn't been much change over the years.
As I made a batch, I tried it without the sugar. Because most Texan cornbread purists insist on no sugar, I do find it's a savory slice without it. Indeed, my assumption on the sugar was to brighten up the included corn, which out of season loses its inherent sweetness. In following this recipe, taste and see if it's needed or not.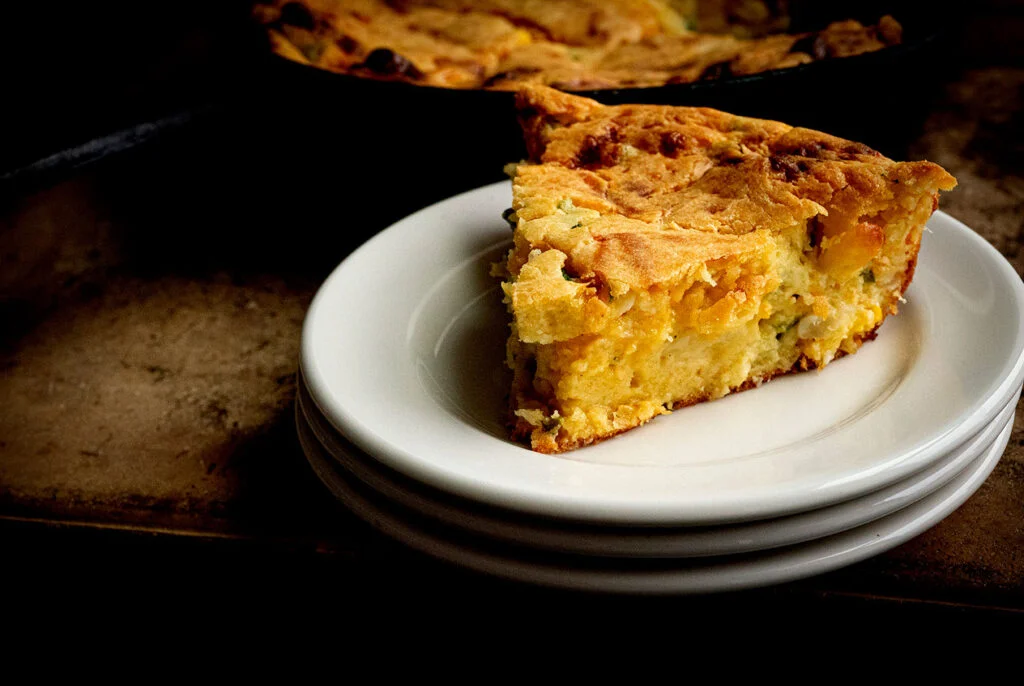 The resulting skillet bread is incredibly tender, rich, and moist from the peppers, cheese, and onions. The center is almost custardy and has much in common with spoon bread. While it's a fine vehicle for sopping up that last bit of beans, it's also substantial and hearty enough to be eaten on its own.
Jalapeno Cheddar cornbread
Ingredients
½

cup

bacon grease or safflower oil

1 ½

cups

yellow cornmeal

1 ½

cups

all-purpose flour

1

tablespoon

baking powder

1

teaspoon

kosher salt

2

large eggs, beaten

2 ½

cups

buttermilk

3

jalapeños, seeded and diced

1

medium yellow onion, grated

2

cloves

garlic, minced

1

cup

whole corn or creamed corn, drained

2

cups

shredded yellow Cheddar cheese
Instructions
Preheat oven to 375°F. While the oven is heating, put the bacon grease into a 10-inch cast-iron skillet and place it in the oven while the oven preheats.

Meanwhile, mix the cornmeal, flour, baking powder, and salt. Whisk together the eggs and buttermilk and pour into the dry ingredients. Add the jalapeño, onion, garlic, corn, and cheese, then stir until smooth and well combined.

Take the cast iron skillet out of the oven and pour the hot oil into the batter. Stir until well combined.

Pour the batter back into the hot skillet and bake for 30-35 minutes or until the top is lightly browned and an inserted knife comes out clean. Serve warm.
Notes
The cheese may give a false read when inserting the knife, so if the top and edges are set and lightly browned and the knife comes out with cheese on it, try inserting it in another spot to be sure it's good to go. 
If you want to add sugar, I'd start with a teaspoon.