When I was in college, a friend went over to a guy's house one night after a party. They were hungry and he offered to make her dinner. After a quick survey of his kitchen, however, he discovered he only had a can of salmon, a couple of eggs, and some bread crumbs. "How do you feel about salmon patties?" he asked.
The next day when she was telling our group of friends this story, we laughed. Why? Because there is probably nothing less romantic than a salmon patty. My friend, however, disagreed.
She explained that she not only encouraged him to whip up a batch, but they were just as delicious as the ones her family made. While their relationship didn't go very far, she always felt fondly towards that guy because he was welcoming and genuine, much like a patty made from canned seafood.
Now, if you grew up in Texas or the South, chances are that you have also had a patty made from canned salmon. Or perhaps, it was given the fancier name of salmon croquette. No matter what you call it, however, most will agree that this dish prepared with humble ingredients is satisfying and good. In fact, they were my grandfather's favorite meal.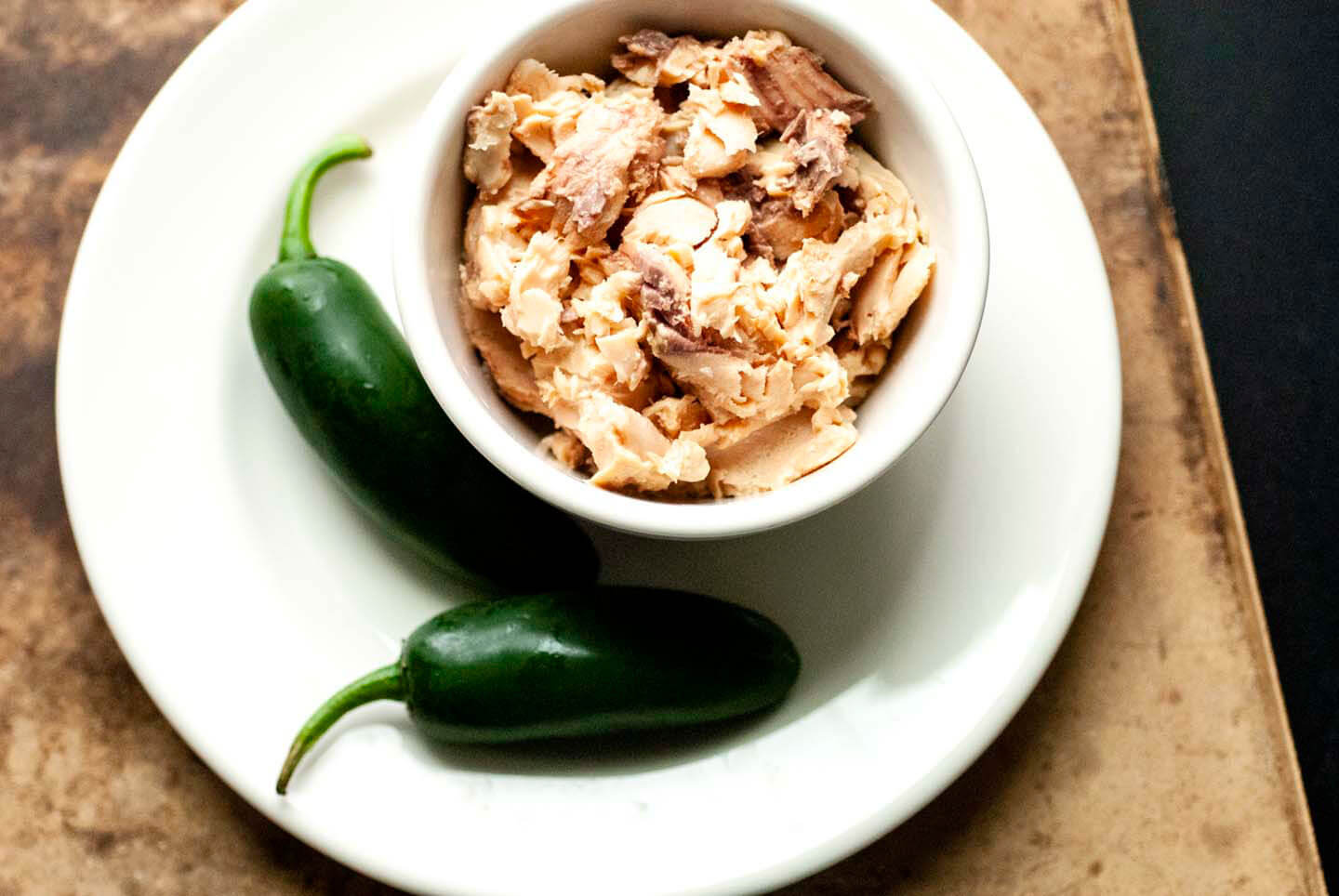 For those who are unfamiliar, salmon patties are similar to crab cakes in that you take cooked, flaked seafood and bind it together with egg, bread crumbs, and seasonings before cooking. While you could make salmon patties with freshly cooked salmon (which I've been known to do myself), in a pinch using good quality canned salmon can be just as fulfilling, especially if you spice it just right.
For instance, for mine, I add plenty of dill, onion, lime juice, and garlic. I also dice up some jalapeños for a pop of heat. So, while they're not quite as simple as the ones your great-grandmother probably made, they're still familiar yet fresh.
To serve, you can present them on their own, or plate them with a salad or potatoes. Though I'm all about placing my patty on a bun along with slices of juicy tart pickles, shredded iceberg lettuce, and a creamy, tangy remoulade or buttermilk dressing to bind it all together. It's crisp, cool, and refreshing.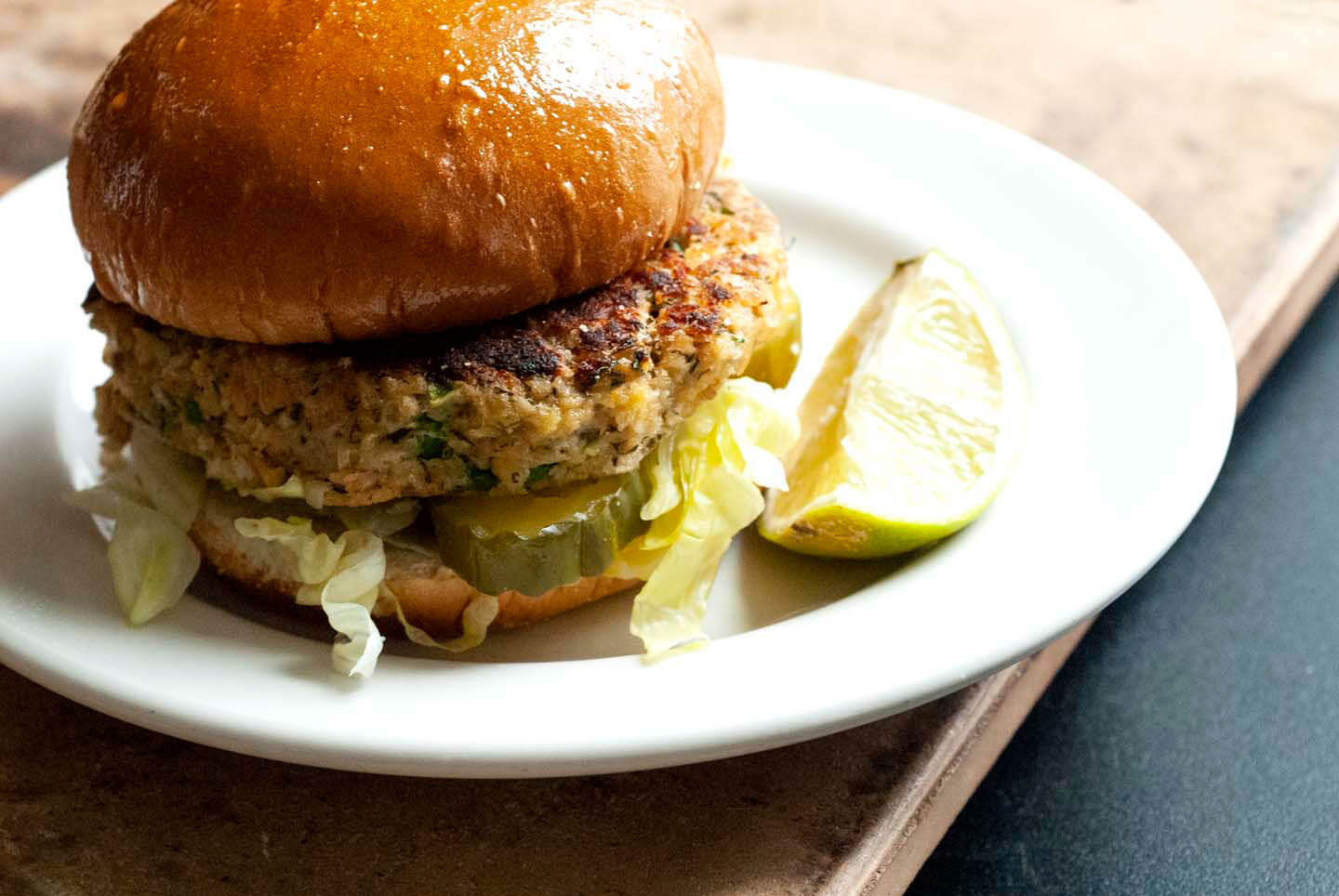 Jalapeño salmon patties may not be the most romantic meal, but serving this welcoming and genuine dish is a wonderful way to show how much you care.
—————
Would you like more Homesick Texan? Well, I've started offering additional recipes for paid subscribers to help with the costs of running the site. While I'm not taking anything away, if you'd like to support Homesick Texan and have access to exclusive, never-seen-before subscriber-only posts, please consider becoming a member; annual subscriptions are as low as $25. Thank you for reading, your consideration, and your support!
—————
Jalapeño salmon patties
Ingredients
2

(6-ounce) cans boneless, skinless salmon, drained

1/4

cup

finely diced yellow onion

2

cloves

garlic, minced

1

or 2 jalapeños, seeded and finely chopped

2

tablespoons

chopped cilantro

2

teaspoons

dried dill weed

1

teaspoon

ground cumin

Pinch

cayenne

1/4

teaspoon

kosher salt

1/4

teaspoon

black pepper

1/2

cup

bread crumbs, crushed crackers, or crushed tortilla chips

2

large eggs, beaten

1

tablespoon

freshly squeezed lime juice

2

tablespoons

unsalted butter

Lime wedges, for serving

Hamburger fixings such as pickles and lettuce (optional)
Instructions
Mix the salmon, onion, garlic, jalapeño, cilantro, dill weed, cumin, cayenne, salt, pepper, bread crumbs, and egg until well combined.

To assemble the salmon patties, form into 4 to 8 balls (depending on how large you want them) and then lightly press until it's a hockey-puck shape.

To cook the salmon patties, melt the butter in a skillet set on medium-low heat. Add the salmon patties to the skillet using a spatula, and cook for 5 minutes on each side or until each side is golden brown.

Serve warm with limes and your preferred dressing such as remoulade or poblano ranch. Can also serve on buns with hamburger fixings.