Macaroni and cheese, Texas cafeteria style
A few years ago, a shop in New York that specializes in vintage restaurant plates had on display white mugs marked with the Luby's logo. Since Luby's is a Texas institution, I was surprised and delighted to see the mugs so far from home. And every time I visited the shop, I'd acknowledge the mugs with a smile.
Now, for those unfamiliar with Luby's, it is a cafeteria-style restaurant. This means that when you enter, you grab a tray and slide it down a line, pointing out to workers on the other side of a glass partition all the items you wish to eat.
Typically, you start with a wide array of salads, which often include leafy greens along with carrot and raisin and pea salads, too. Next up are the entrees, where popular options can be chicken-fried steak, enchiladas, and fried chicken. The side dish section will have standards such as mashed potatoes, green beans, and macaroni and cheese. Then, as you continue to push your tray along the line, you'll see snacks, breads, beverages, and desserts.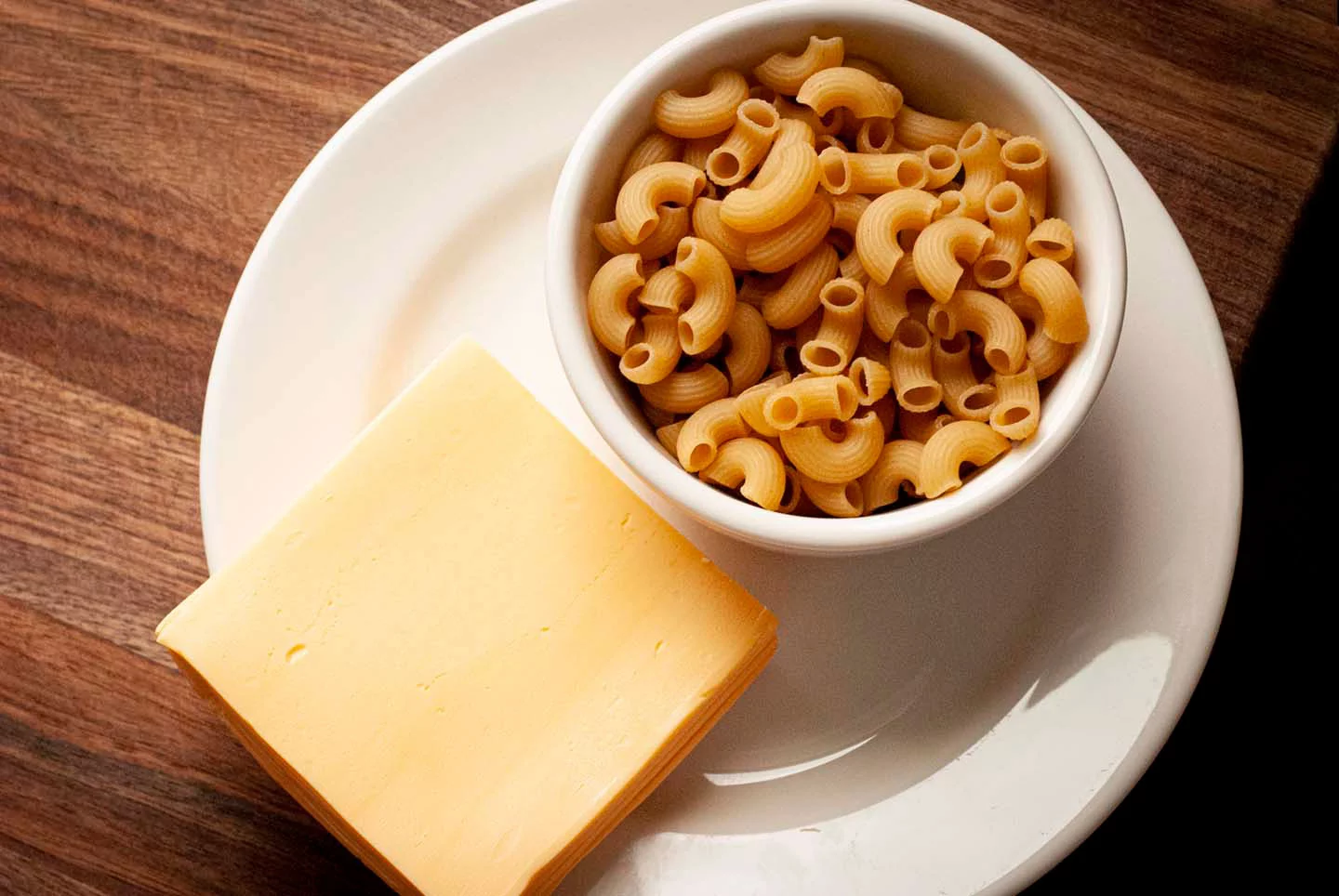 After you pay the cashier, you take your tray into the dining room, where the lights are typically bright, the chairs are padded with wheels on them, and workers walk around with carts offering refills of tea and coffee. It's not an upscale experience, but it is a familiar and relaxing one, especially for older folks and families.
The cafeteria was never considered cool, but for those who grew up eating at them they were always pure comfort. Indeed, my family dined at cafeterias throughout my childhood, and every Wednesday you'd find us at Luby's, where I'd get a LuAnn platter stacked with liver and onions along with a bowl of creamy macaroni and cheese.
All my life I've been fond of the cafeteria experience, which is why seeing those Luby's mugs in New York made me so glad. But I will confess I failed to buy a mug, and one day when I visited the store, I sadly noticed that they were gone. I had missed my opportunity. And like those mugs, cafeterias could also become a missed opportunity, as once-beloved spots across Texas are now closing.
Now, about that macaroni and cheese. Like most cafeteria fare it's not a fancy rendition of the dish. In fact, all the recipes I saw from various cafeterias all called for a similar combination of just pasta, milk, and American cheese. There are no bread crumbs, aromatics, spices, or fancy cheeses, but that's to be expected. Cafeteria food doesn't work that way.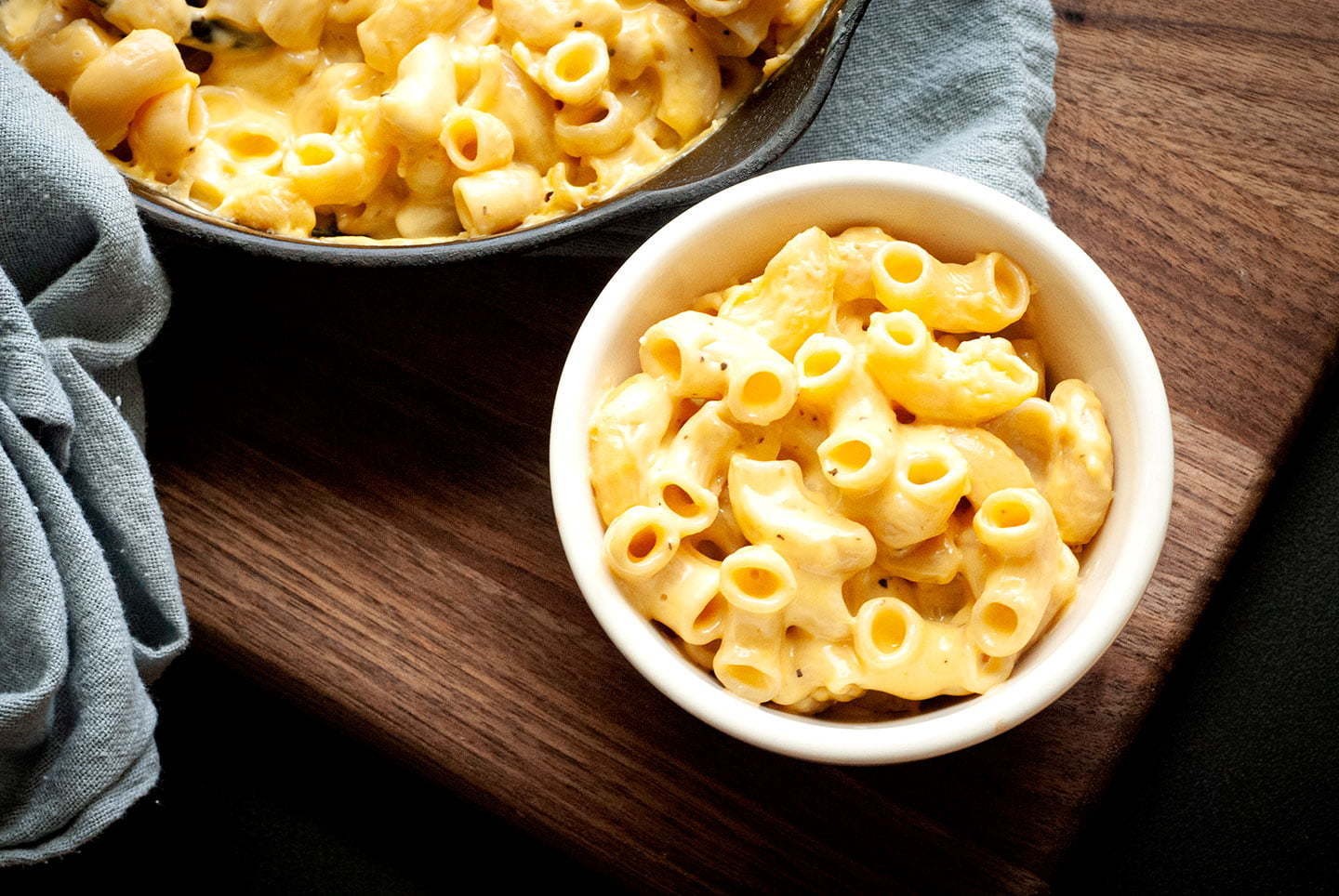 Here is my take on the style, which may not be complicated or sophisticated, but it's still creamy and good. Indeed, it's a friendly dish that always feels welcome, much like a meal enjoyed at the neighborhood cafeteria.
—————
Would you like more Homesick Texan? Well, I've started offering additional recipes for paid subscribers to help with the costs of running the site. While I'm not taking anything away, if you'd like to support Homesick Texan and have access to exclusive, never-seen-before subscriber-only posts, please consider becoming a member; annual subscriptions are as low as $25. Thank you for reading, your consideration, and your support!
—————
Macaroni and cheese, Texas cafeteria style
Ingredients
8

ounces

dried elbow pasta

Kosher salt

1

cup

whole milk

1

tablespoon

corn starch

1

pound

American cheese, chopped or shredded

1

tablespoon

unsalted butter

Black pepper
Instructions
Preheat the oven to 350°F and lightly grease a 2-quart casserole dish or large cast-iron skillet.

Bring a pot of water to a boil on high, add about a tablespoon of salt, then add the pasta. While occasionally stirring, cook per the package instructions until the pasta is tender. Remove the pot from the stove and drain the pasta.

Stir together the milk and corn starch. Return the pot the stove and pour in the milk and corn starch mixture. Turn the heat to medium low and while stirring, cook until the milk begins to thicken, about 2 minutes.

Turn the heat down to low and start adding the cheese to the pot, a handful at a time. Stir until the cheese melts then add the next handful. Once all the cheese has been added and melted, add the butter to the pot, along with the drained pasta. Taste and add salt if needed along with a few shakes of black pepper.

Stir until the pasta is well coated. The sauce will be thick, though if it feels too thick you may thin it with more milk.

Spoon the macaroni into the casserole. Cover then cook for 20 minutes or until the pasta is bubbling. Serve warm.