Peanut butter crisscrosses
At a recent Hill Country church bake sale, I was faced with a difficult decision—which dessert to try? There were pies, cakes, and cookies, and while they all looked good I was limited to just one. It was a tough choice, but a nice woman made it easier for me when she pointed to a pan filled with peach cobbler and said, "You want that one. My mother made that cobbler and it's the best."
And that's the truth—your mother's dish is always the best. There's just something about your mother's (and grandmother's, and great-grandmother's) cooking that makes you happy.
Why is this? I reckon because it's made with love.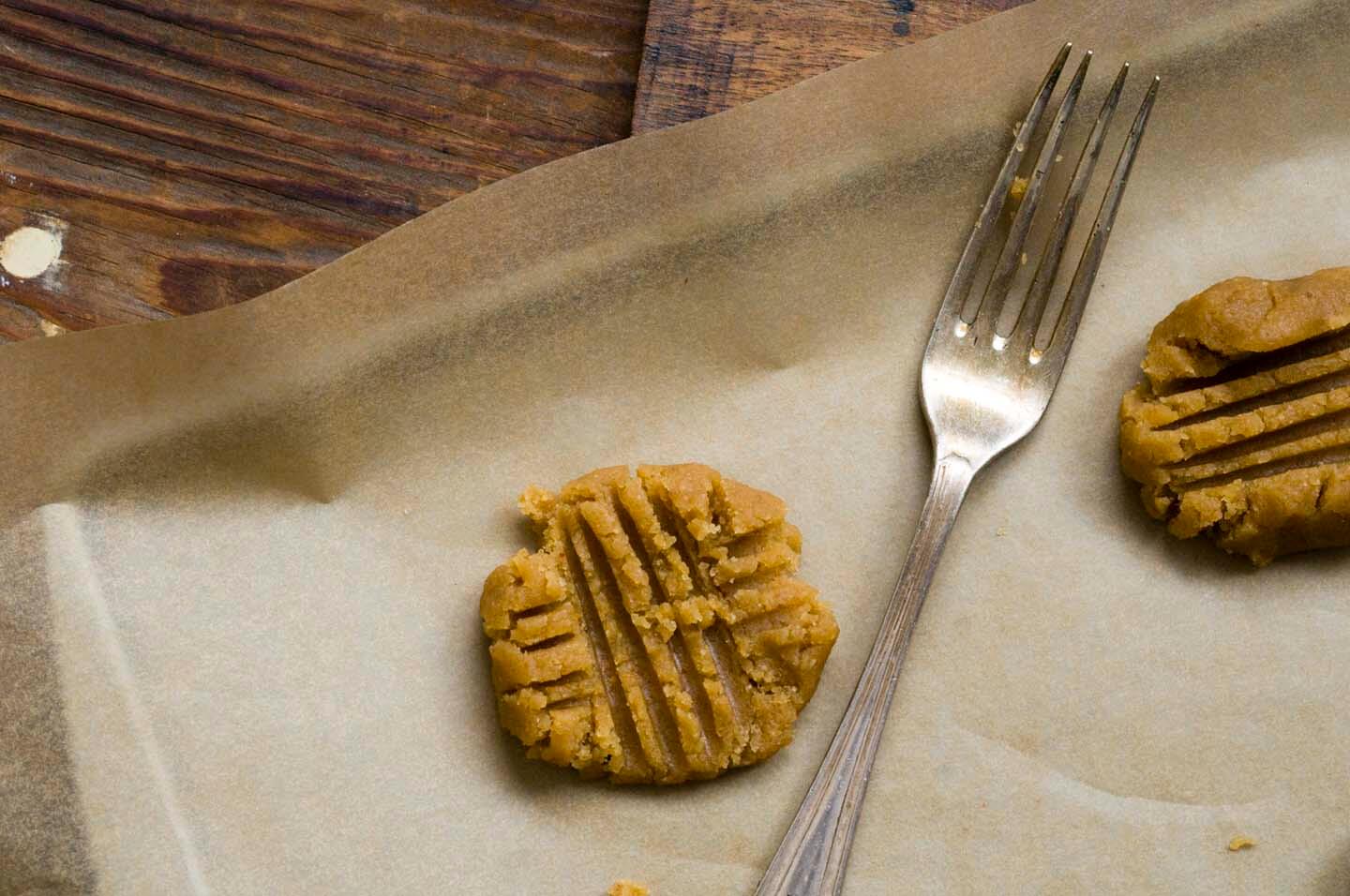 A reader once commented on my great-grandmother's buttermilk pie. While my great-grandmother's recipe called for the same ingredients and method as his grandmother's pie, he admitted he was still partial to his grandmother's version. And that's exactly how it should be, I said. Your mother's (and grandmother's and great-grandmother's) cooking is always the best because it's filled with good memories of the one who made it.
Now, speaking of recipes—while it's sometimes difficult to recapture those warm feelings that comes from a dish made by our mothers, at least a recipe is a starting point to recreating some of those feelings, especially if our loved ones are no longer with us. A few years ago, my mom gave me her grandmother's collection of handwritten recipes.
While I'm honored to have these in my possession, I've been scanning them into my computer so I can share these documents with the rest of the family. As I was working on this project I came across Grandma Blanche's recipe for peanut butter crisscrosses.
This is a simple peanut butter cookie, probably the same one you grew up eating. My mom has told me how she has good memories of going to visit her grandmother and eating cookies, so I thought that making a batch of her grandmother's cookies would make for a fine mother's day gift.
The recipe calls for shortening, which I followed directly in one batch, but in another I substituted butter with excellent results, should you care to do the same. And while the straight peanut butter cookie is soft and rich, I couldn't resist throwing in a handful of chocolate chips in a batch, which also makes for a delicious cookie.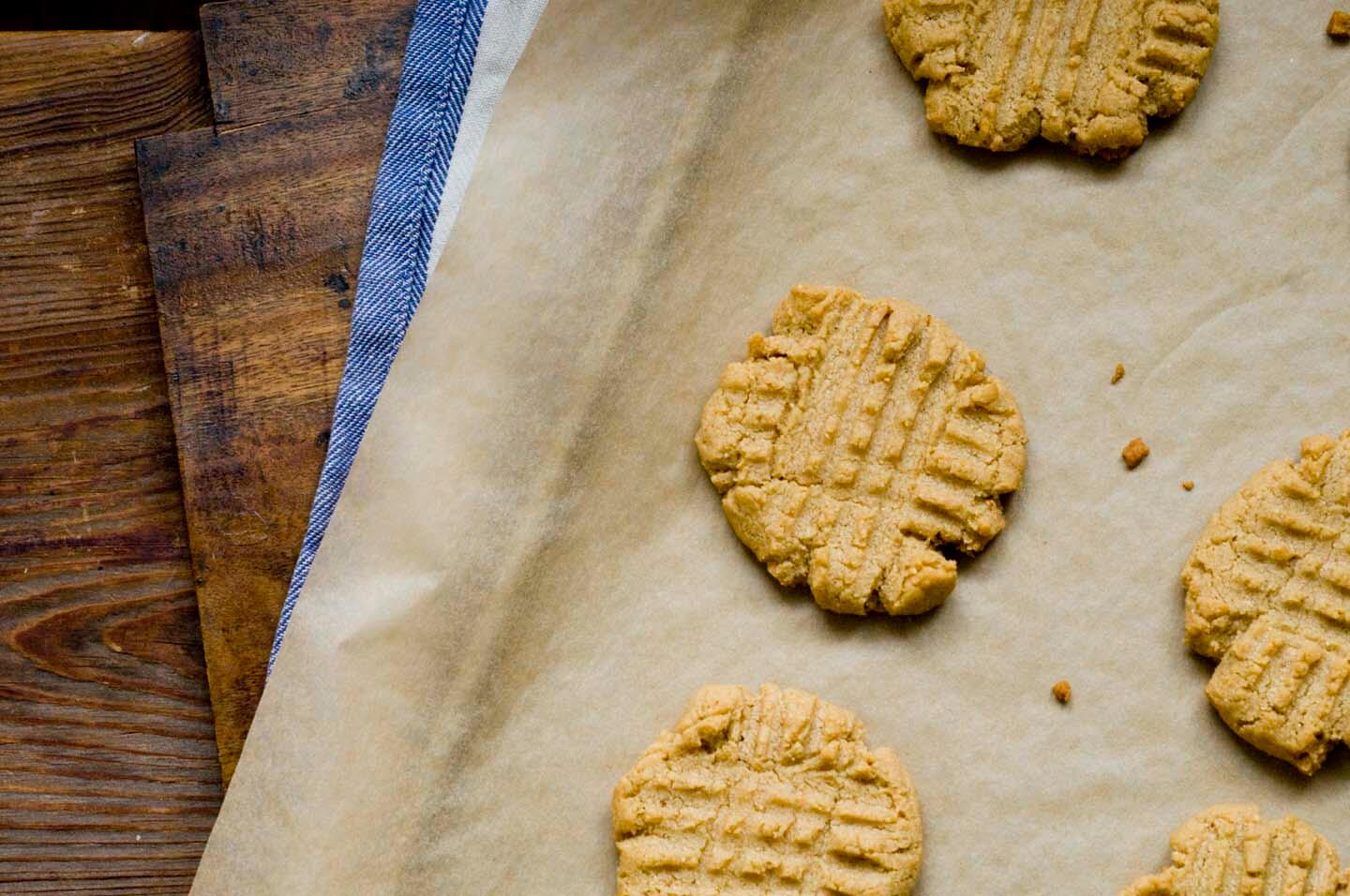 Will these peanut butter crisscrosses taste as good as the ones my mom grew up eating in her grandma's kitchen? Probably not exactly, but I reckon they will still be good because they, too, were made with love.
Peanut butter crisscrosses
Ingredients
1/2

cup

shortening or 8 tablespoons (1 stick) butter, room temperature

1/2

cup

granulated sugar

1/2

cup

packed brown sugar

1/2

teaspoon

vanilla extract

1

large egg, beaten

1/2

cup

creamy peanut butter

2

cups

all-purpose flour

1

teaspoon

baking soda

1/4

teaspoon

salt
Instructions
Preheat the oven to 350° F. Line a cookie sheet with parchment paper.

Cream together the shortening, granulated sugar, brown sugar and vanilla. Stir in the egg and then blend in the peanut butter. Stir in the flour, baking soda and salt until a smooth dough is formed. (If it's a little sandy, that's okay as the dough will come together when you form the cookies.)

Form the dough into tablespoon-sized balls and place on cookie sheet 2 inches apart. Press the balls down with a fork making a crisscross pattern. Bake one sheet at a time for 8-10 minutes. Cool on a rack for at least 10 minutes. These are super soft when they come out of the oven and need time to harden a bit.
Notes
Add 1 cup of chocolate chips for a peanut butter and chocolate cookie.