Texas beef jerky, made in an oven
I'm on a diet. One day I woke up and suddenly all my clothes felt snug. I bought two pairs of jeans to tide me over until I lost the weight, but one day I woke up and those felt snug. I was at a crossroads—I could go buy even larger jeans or lose the weight. I opted for the latter.
I'm not much of a follow-the-rules kind of person so the thought of adhering to a strict diet automatically raises my internal rebel. Tell me that I can't have something and I'll want it even more—that's human nature. But after much research I learned that there was one diet I could follow—the South Beach diet.
I decided to go with South Beach because it seemed easier than the other diets—no counting calories, just eating as much as I want of the right kinds of food. And thankfully, the right kinds of food are things I love—fresh vegetables, lean protein, low-fat dairy, eggs, and nuts; forbidden during the first two weeks are sugar, fruits, breads, alcohol, and fatty protein. I admit that it's been difficult seeing the tail-end of the summer fruit at the market and not being able to indulge, but thankfully there are plenty of fresh vegetables to keep me and my stomach satisfied.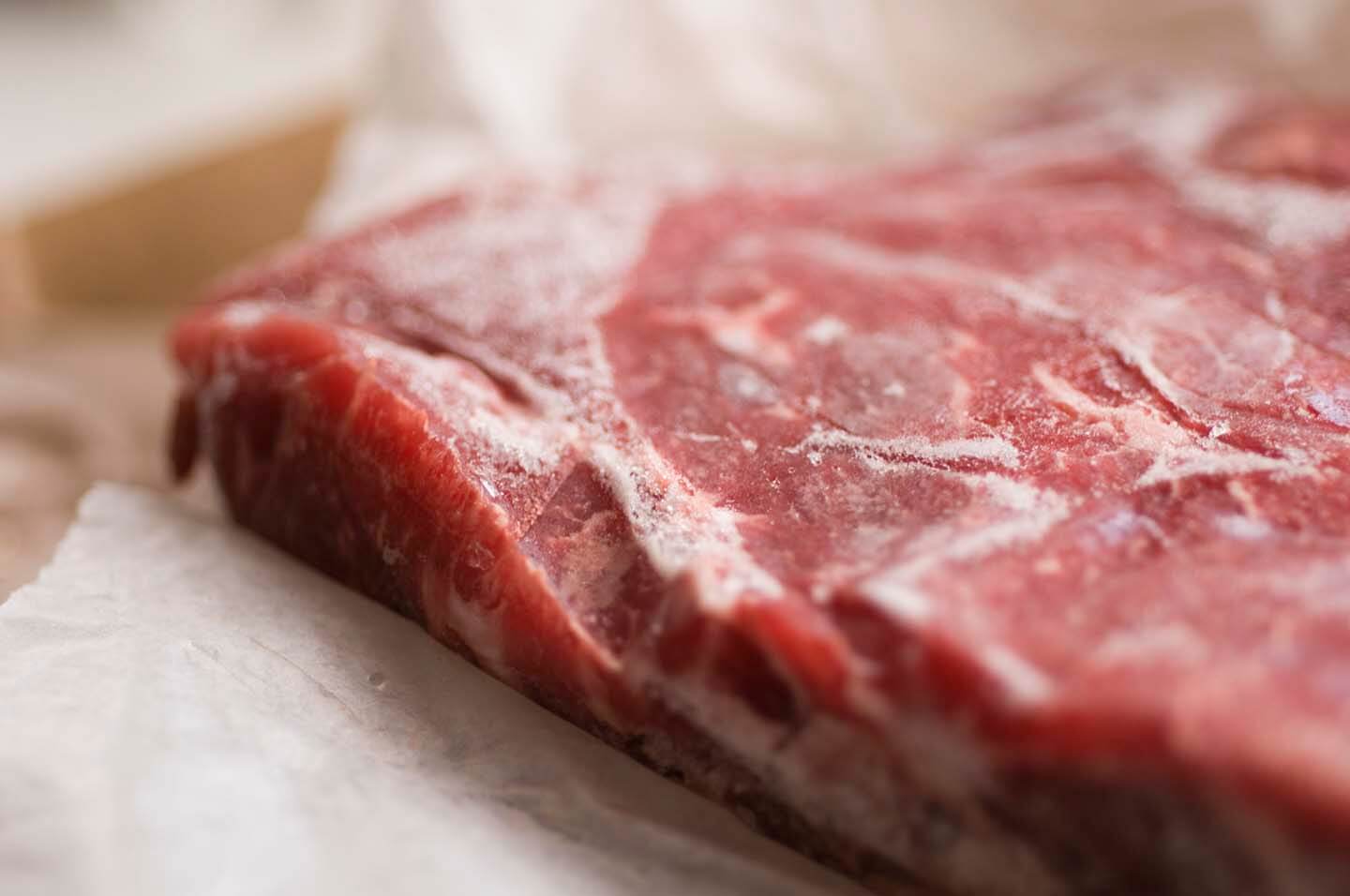 One of the tenets of phase one is to eat a couple of snacks a day, with one of the acceptable snacks being beef jerky. Even though beef jerky is popular in Texas, I couldn't remember the last time I had some. Though when I went to buy some and looked at the label, I saw that all packaged versions of jerky had sugar in their list of ingredients. And since this is not allowed on phase one, I realized that I'd have to make my own batch.
At first I thought this was going to be a complicated process, but do you know how easy it is to make beef jerky at home? Seriously, it's one of the easiest things I've ever done. Not to mention it's very impressive. Even if you don't have a dehydrator, you can easily make beef jerky in the oven. Casually mention that you're making beef jerky and everyone's eyes will get wide and they'll say, "Really? Cool!" and then of course they'll ask you for a piece.
Now, I say this after ruining my first batch and instead of making beef jerky making beef crackers (which actually aren't all that bad, just not what I was expecting) so there is a bit of trial and error involved with the drying portion of the beef-jerky-making program. But even so, the flavor of the botched batch was spot on and the best beef jerky I'd ever tasted.
And that's the main reason why you want to make you own beef jerky (or if you prefer, turkey, chicken or salmon jerky): flavor. You have complete control over how the jerky will taste; in my case, I was looking for something that was super spicy because that's what I enjoy.

Starting with a basic marinade that's made up of Worcestershire sauce, water, garlic, salt, and pepper, you can layer it with other flavors, such as chili powder, cayenne, chipotle, Chinese five-spice powder, ginger, liquid smoke, or whatever you desire.
I've already lost a couple of pounds, so here's hoping I'll be able to fit into my nice clothes in time for my brother's wedding in a few weeks. Thankfully, I have homemade beef jerky to help me meet my weight-loss goal.
Texas beef jerky, made in an oven
Ingredients
2

pounds

boneless beef top round, fat trimmed, partially frozen

1

cup

Worcestershire sauce

1/2

cup

water

4

cloves

garlic, minced

4

teaspoons

chile powder

2

teaspoons

chipotle powder

2

teaspoons

black pepper

1

teaspoon

salt

1

teaspoon

cayenne
Instructions
Slice the partially frozen beef into long strips about 1/8 of an inch thick. Mix all the other ingredients together, except for the cayenne.

Place the beef in the marinade and let it sit, refrigerated, for at least 6 hours. After the beef has marinated, wipe off the excess liquid and pieces of minced garlic and place on foil-lined sheets with no overlap. Sprinkle meat with cayenne pepper.

Cook in the oven at 175° F for 3 hours and then turn over strips. Cook for another 2-3 hours or until it has a dry and leathery texture. (You don't want it so brittle that it snaps.

Keeps in the refrigerator for 3 weeks.