Czech Texans often serve this hearty beef and potato stew known a picnic stew at community gatherings.
Over the summer, when people have shared dishes they've made, one intriguing concoction has made several repeat appearances: tater tot casserole. Even though…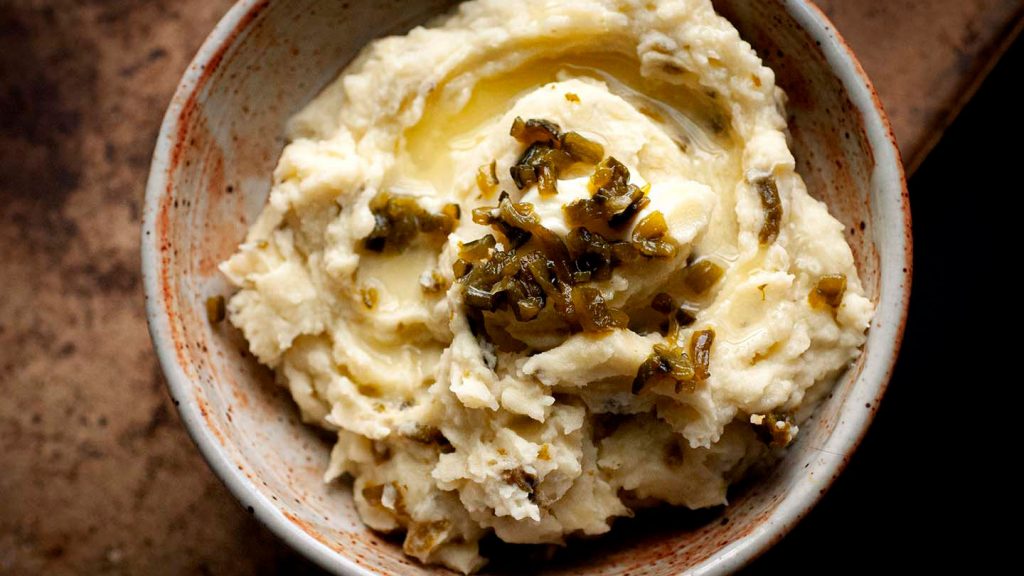 The first Thanksgiving that my brother attended with his new wife was a big occasion. They live in Oregon, and while she'd visited…
In Northeast Texas, there's a county called Hopkins that is famous for its stew. The tradition of making Hopkins County Stew harkens back…
Back in June 1969, the Dallas Morning News featured a German potato salad from a restaurant on Lovers Lane called The Rib. It…
The first time I heard about caldillo, it was in a comment from a reader. The discussion was on how best to use…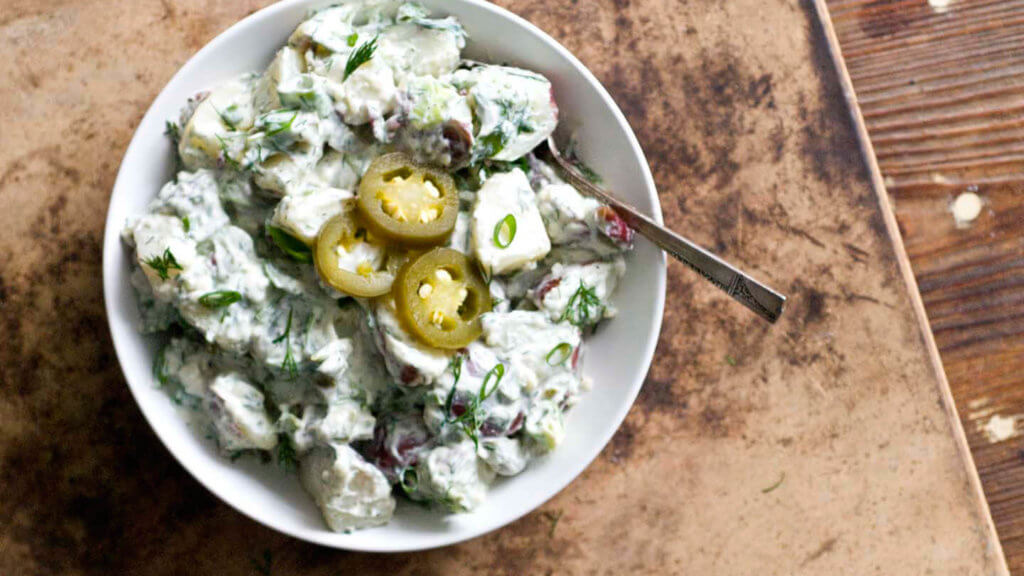 Last weekend I attended my first outdoor gathering of the season, and I brought one of my usual potluck standbys, my pinto bean…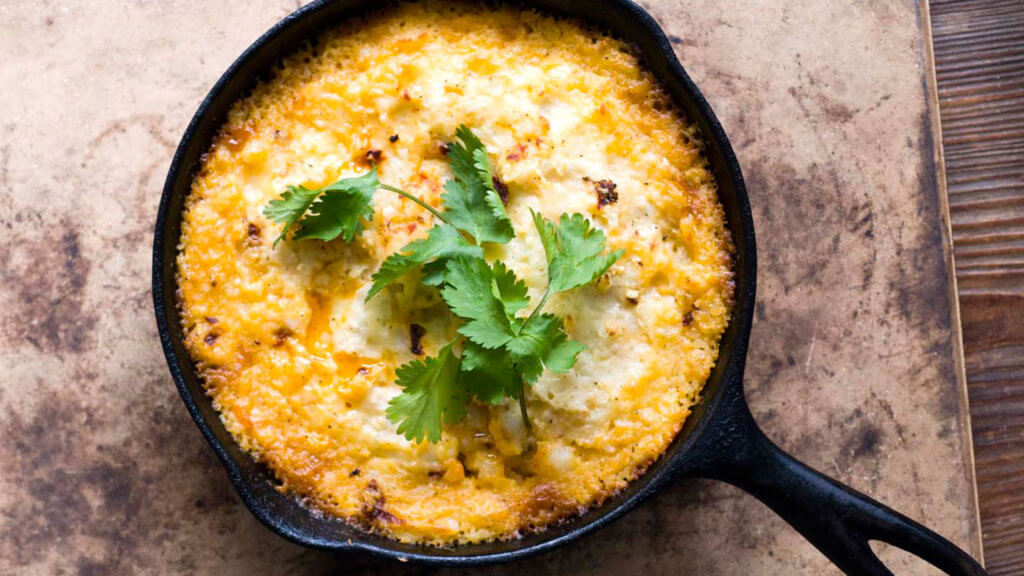 Recently I heard one woman's cooking described as "mom food." When asked to explain, it was said that her food was simple and…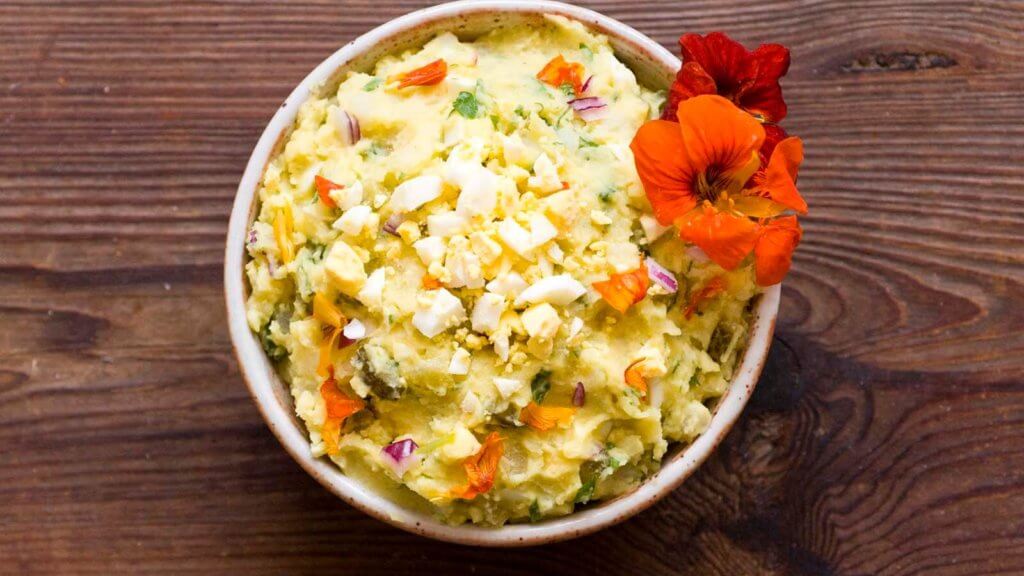 A mustard-based Texas mashed potato salad recipe from the 1800s. The interesting addition of peppery nasturtium flowers, while optional, adds both color and kick.
When I was growing up, you could count on several suppers happening that week—our weekly visit to the cafeteria, a trip to our…