Black-eyed peas are slowly cooked until tender in a smoky, spicy broth rich with jalapenõs and bacon. A delicious side dish that's also perfect for celebrating the New Year.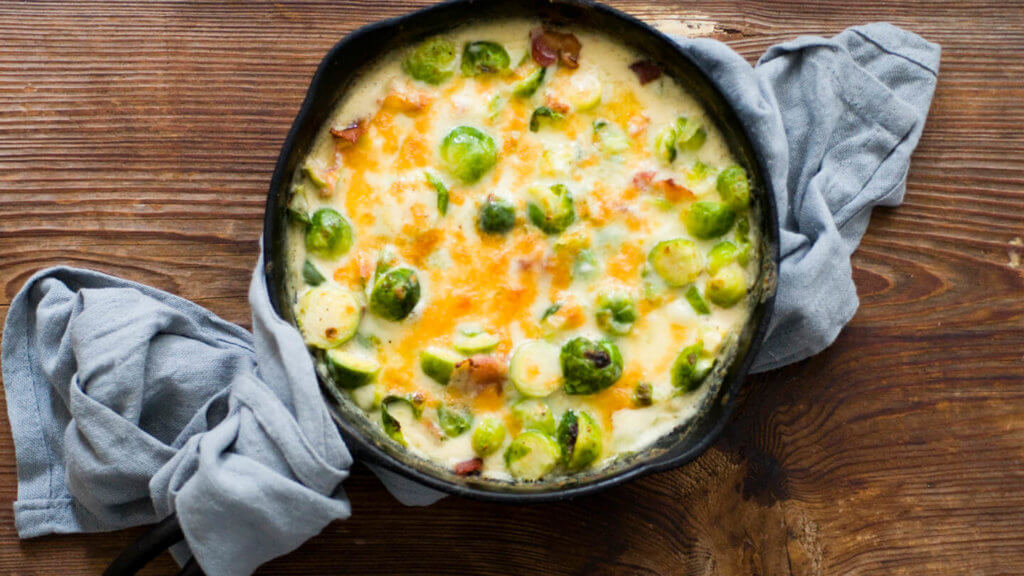 Brussels sprouts are nestled in a creamy sauce spiked with jalapeños and bacon, then topped with cheese that's broiled until bubbling and brown.
When I hear bad news, my first inclination is to eat. While that's perhaps not the most constructive way to deal with stress,…
Strips of tangy pickled okra is breaded in cornmeal and flour then fried until crisp. A creamy buttermilk dressing laced with dill is served on the side for dipping. Addictive and good.
A big pot of creamy pinto beans fired up with lots of black pepper, ancho chile, and smoked brisket. Can serve as a side or in a bowl on its own.
Cherry lime Dr Pepper salad is a refreshing addition to any backyard gathering, and will make young and old smile as the enjoy each cool and luscious bite.
Crisp iceberg, cool shrimp,and creamy avocado, all tossed with a tangy dressing is what you want on a hot and sultry day. Though…
"It's all good, but whatever you do, you must get the creamed corn," said the woman waiting in line behind me at Killen's…
If you're a Texan of a certain age, then you probably remember Liz Carpenter. Mrs. Carpenter was most famously Lady Bird Johnson's press…
Since I don't have a backyard in New York, I've always had to rely on the kindness of others when it comes to…