The Grape's mushroom soup
Almost 24 years ago, I was in my kitchen on the Upper West Side talking to my mom on the phone. In those days, long distance calls were made sparingly as you had to use a landline and pay for each minute. As such, people sent letters more often, and I would often received missives from relatives and friends.
I had recently moved to New York, and while it had all the adventure I sought, the food, in some respects, was lacking. To meet my needs, I had been hitting up my family for recipes for the things I missed. That day, I was craving my mom's mushroom soup.
She told me to hang on while she got the recipe card to recite it to me over the phone, and when she returned she laughed and said it was good because of the heavy cream. I asked her where she had found the recipe and she said it was from The Grape in Dallas, an elegant yet comfortable bistro that she and my dad would visit on occasion when we had lived in Dallas in the 1970s.
As we were saying good-bye, she told me she'd put the recipe card in the mail and indeed, it arrived a few days later. I went to the store and gathered all that was required. I then returned to my apartment and began to cook, and was pleased at how effortless it was. After some chopping, you simmered the mushrooms in a healthy dose of butter, aromatics, broth, fresh herbs, and cream. A quick puree yielded a velvety soup that was warm and familiar. It reminded me of home.
A couple of weeks ago, while going through 24 years-worth of papers that I'd acquired during my time in New York, I came across the recipe card she had sent. As I had been reluctant to let go of my ties with home, over the past two decades I'd accumulated carton upon carton of letters.
Many of them, from the 1990s, were what we called "wad" mail—envelopes stuffed with newspaper and magazine clippings, the analog equivalent of texting someone a link like we do today. There was no need to cart these items to my next destination, so I was ruthlessly recycling most of it. But when I saw my mom's recipe card for the Grape's mushroom soup, I paused.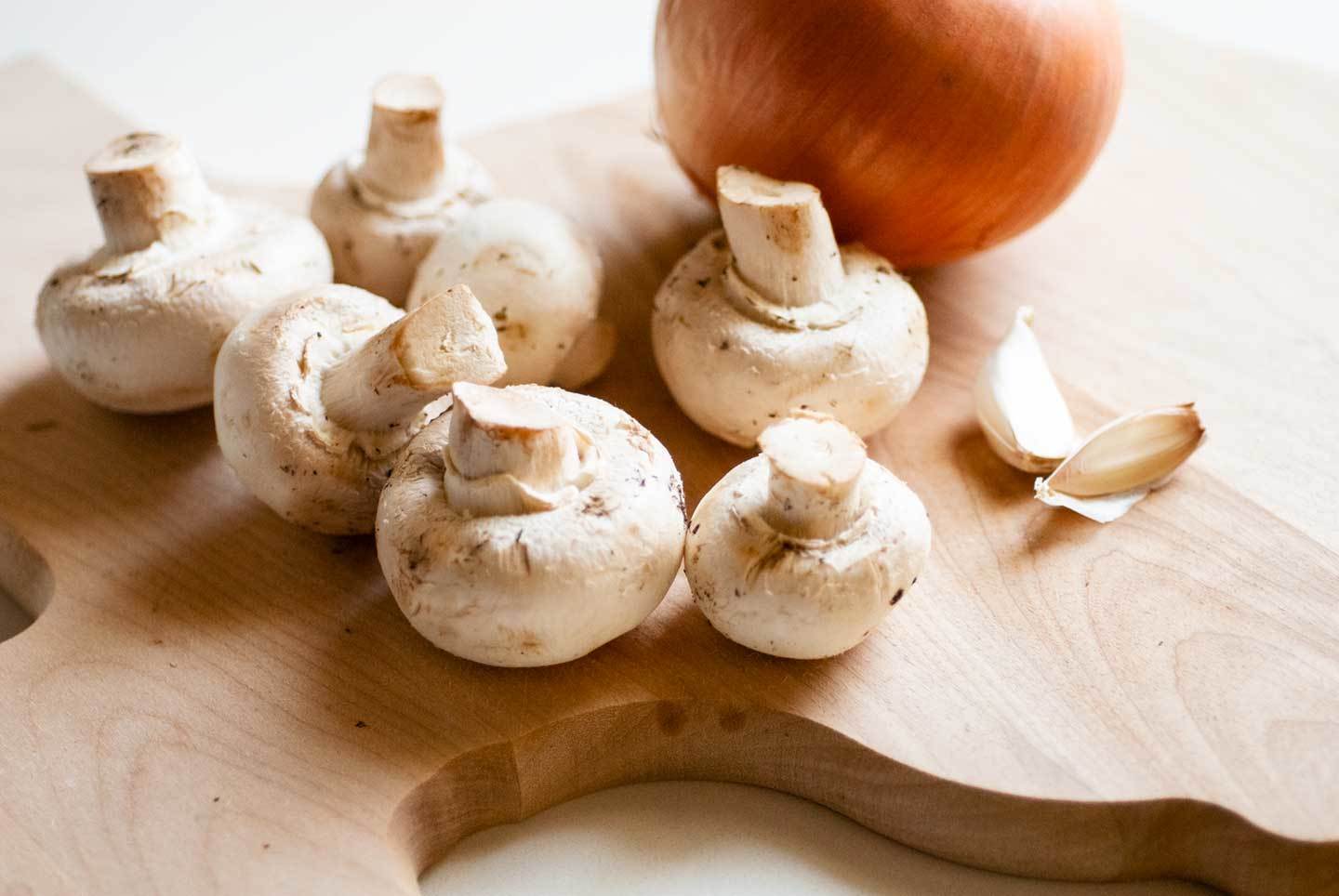 Now, most people think of my hometown as being Houston, and it's true that I spent my grade school years from fourth grade onward there, and it's where my mom still lives today. Houston is a beloved city that I visit often. But Dallas was where I was born and my family has lived in the area since the 1840s. Dallas has always been home, too.
That said, I hadn't lived in Dallas since 1978 and while I would often fly into DFW or Love Field, I'd spend most of my time outside of Big D, visiting family and friends in Tarrant or Collin Counties instead. Besides my trips to Herrera's to get my Tex-Mex fix, I seldom spent time in Dallas proper.
Over the past few years, however, I've been pondering a return to Texas. My friends and family across the state would always make arguments for their locale—Austin, Houston, San Antonio, and Fort Worth. Small towns were also encouraged and considered, so I looked at Lockhart, Brenham, Marfa, and Alpine. A long time ago, I fell in love with El Paso, and it also made my list. Dallas, despite my deep roots, wasn't even in the running.
A few weeks ago, however, it occurred me that that Dallas was where I was supposed to be. At first, I resisted. For some reason, living in Dallas felt strange. While I had a strong network of friends and family there, I didn't know much about the city at all. In fact, back in January when I began my search for a Texas home, I avoided Dallas completely and spent my time looking elsewhere.
After returning to New York without finding a place, I regretted not looking in Dallas so I came back to Texas a week later. Dallas friends told me about the different neighborhoods I should consider, and after a couple of days I walked into a place and knew that I was home.
While in many ways it was inevitable I would return to Texas as I never once called myself a New Yorker, at some point I crossed a line where I thought I would be in the city forever. But the call of Texas and all the love that's here for me—love of family, love of friends, love of place, love of food, love of bluebonnets, love of sky, heck, even love of Southwest Airlines and Love Field—was too strong. So, I found my place and have settled in for a new adventure.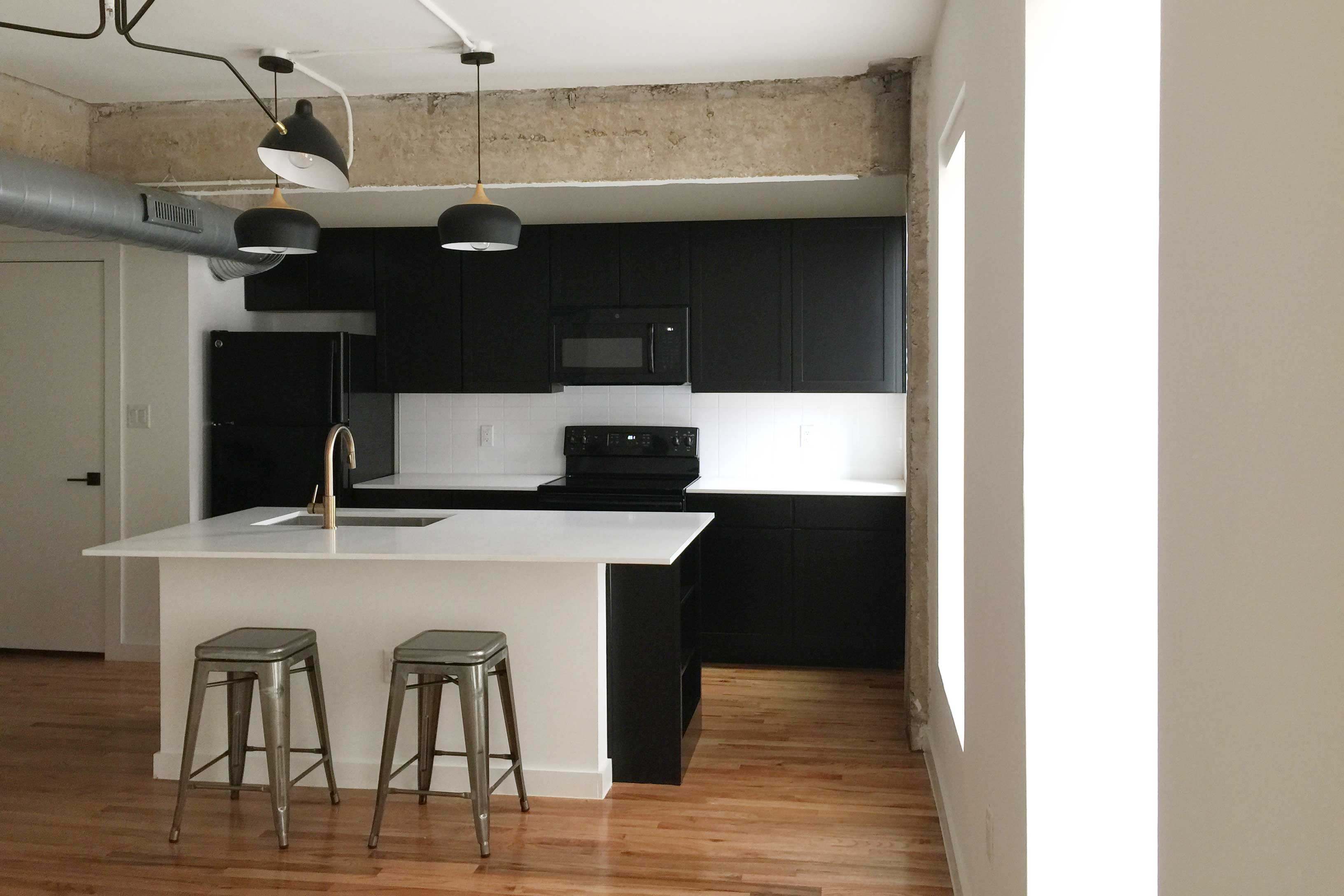 I hope you don't mind that I'm no longer homesick. People have asked if I'll change the name of the blog but I don't think I will. And if you are still homesick, I know how you feel and may you get home soon, too. I hope you will still want to follow along and enjoy the recipes. While I'd always visited Texas often, being here full time now, I am excited about all that I will discover and get to create in my new kitchen.
Dallas has always been a large part of who I am, and many of the most beloved recipes on the site (and in my books) have been inspired by what this area of Texas means to me. Recipes such as chicken-fried steak, chocolate pie, crazy nachos, brisket tacos, sour cream chicken enchiladas, corny dogs, and soft cheese tacos. Now I add The Grape's mushroom soup to that list, a Dallas classic that's a fine welcome back home.
—————
Would you like more Homesick Texan? Well, I've started offering additional recipes for paid subscribers to help with the costs of running the site. While I'm not taking anything away, if you'd like to support Homesick Texan and have access to exclusive, never-seen-before subscriber-only posts, please consider becoming a member; annual subscriptions are as low as $25. Thank you for reading, your consideration, and your support!
—————
The Grape's mushroom soup
Ingredients
8

tablespoons

(1 stick) unsalted butter

1/2

medium

yellow onion, diced

2

cloves

garlic, minced

1 1/2

pounds

button mushrooms, thinly sliced

1/4

cup

all-purpose flour

1 1/2

quarts

beef or chicken broth

2

tablespoons

sherry (optional)

1

tablespoon

fresh thyme (leaves from 4 sprigs)

1

bay leaf

1/2

teaspoon

kosher salt

1/2

teaspoon

black pepper

1

cup

heavy cream

1/4

teaspoon

ground nutmeg
Instructions
In a large pot, melt the butter on medium-low heat. Add the onions and while occasionally stirring, cook until just beginning to brown. Stir in the garlic and cook for 30 more seconds.

Add the mushrooms to the pot, and while occasionally stirring, cook until reduced and tender, about 5-7 minutes.

Stir in the flour until well combined with the vegetables, then cook for about 30 seconds or until fragrant and beginning to brown. Add to the pot the broth, sherry, thyme, bay leaf, salt, and pepper. Turn the heat to high, bring to a boil, then turn the heat down to low and simmer for 20 minutes.

Taste the soup and add more salt and pepper if needed. Add the heavy cream and nutmeg, then turn off the heat. Remove 1/4 cup of the sliced mushrooms for garnishing, then when the soup is no longer steaming (about 10 minutes), puree in batches in a blender. (Alternatively, you can puree in the pot with a stick blender.)

Serve warm garnished with sliced mushrooms.
Notes
A few changes I've made from The Grape's version: I cut the recipe in half, and I added more thyme and garlic. I also reduced the amount of flour, and while I haven't made it without, I think it would still be fine if you care not to include flour. The original recipe also didn't call for a sliced-mushroom garnish, though I think it's prettier that way.